Did you ever take out the hem on a pair of jeans when you outgrew them?  Growing up, we were pretty frugal.  I had to do that more than once.  The trick was to create some fringe on the edge so everyone knew the look was "on purpose." I smiled a bit inside when bought these released-hem jeans by Jessica Simpson.  Did I ever think I'd choose that look off the rack?
The details on this sweater pick up the fringe theme.   It gives a fun little swaying effect when you walk.  There was a tag on the sweater cautioning the buyer not to wear jewelry when trying it on which hints that it may snag easily.  It didn't feel as though it would, but a bag without buckles might be the safer way to go.  Maybe the fringe can grab and pull too easily.  I haven't worn it long enough to figure that out yet.  🙂
Now that we're a good week into the new year, are you settling in? Believe it or not we're still moving stuff out of the old house! There's been a lot of stuff (read: junk) collected over the last 25 years! Yesterday we pulled stuff out of the garage attic. Ugh! So much dust!
We've already moved most of things we want into the new house. It's been a great exercise in culling, and it's been very freeing to shed the unneeded, unused clutter and surround ourselves with more meaningful, useful things.  Some clutter has slipped in, it's true, but I'm working to continue shedding those things that don't add value in some way.  There's something about being surrounded only by the things you enjoy that feels really good.
Speaking of shedding, I'll give you an update this week on my diet and exercise routine later this week.  I'll admit, last week wasn't stellar.  I've found I made assumptions about using the F-Factor Diet before reading through the book, and those assumptions were wrong.  I'm on it now, however, and will be transparent about what's happening with food, workouts, body fat and overall well-being.  I also feel I have accountability to you, so I need to overcome whatever else is going on in life and be faithful to the process.  I'd love to hear what's working for you.
Thanks so much for reading.  It's means a lot to me!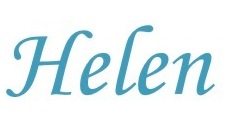 Reba Stud and Fringe Embellished Sweater  |  Jessica Simpson Jeans  |  Sunglassed (old), similar here  |  Christian Louboutin Pumps also here