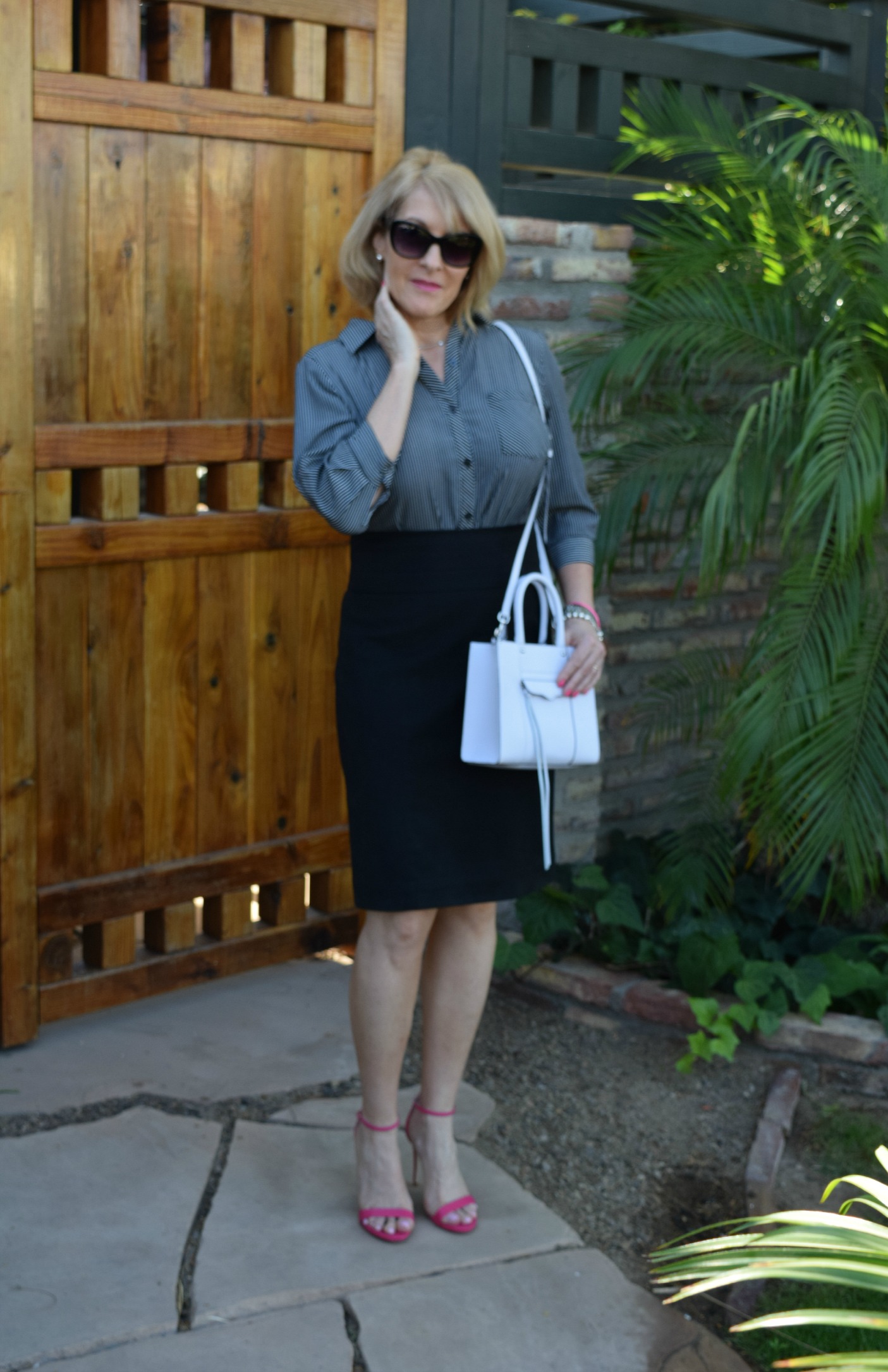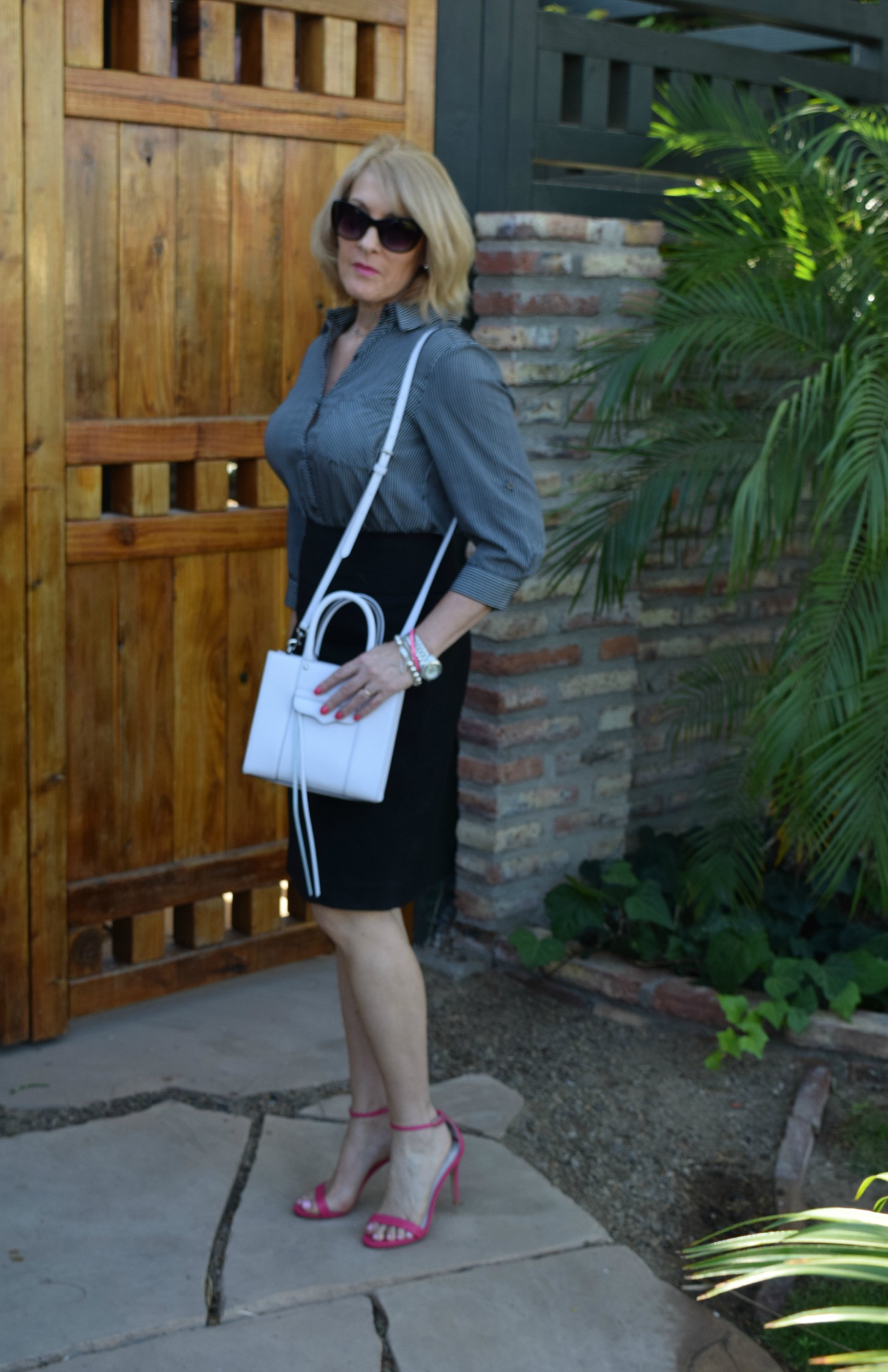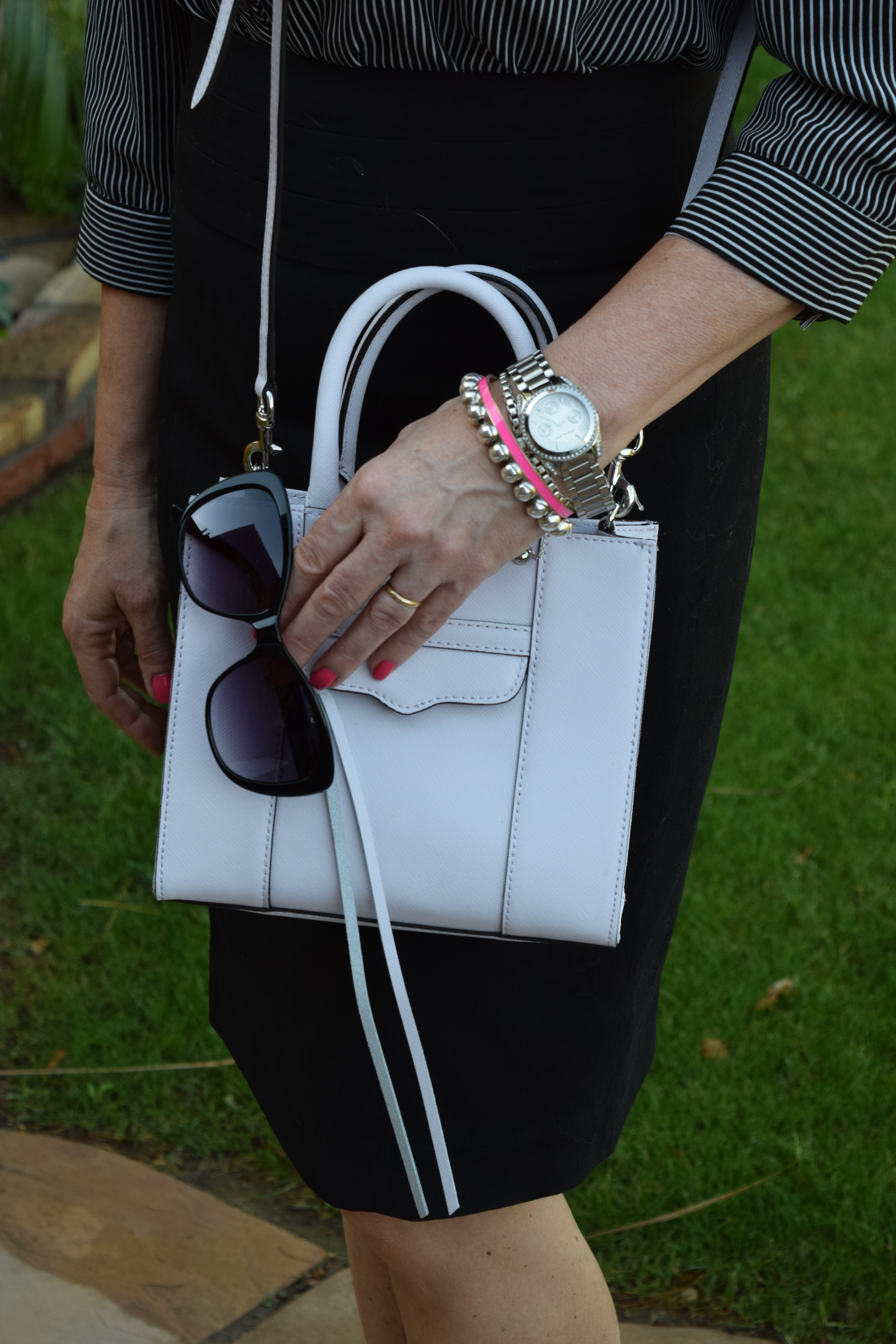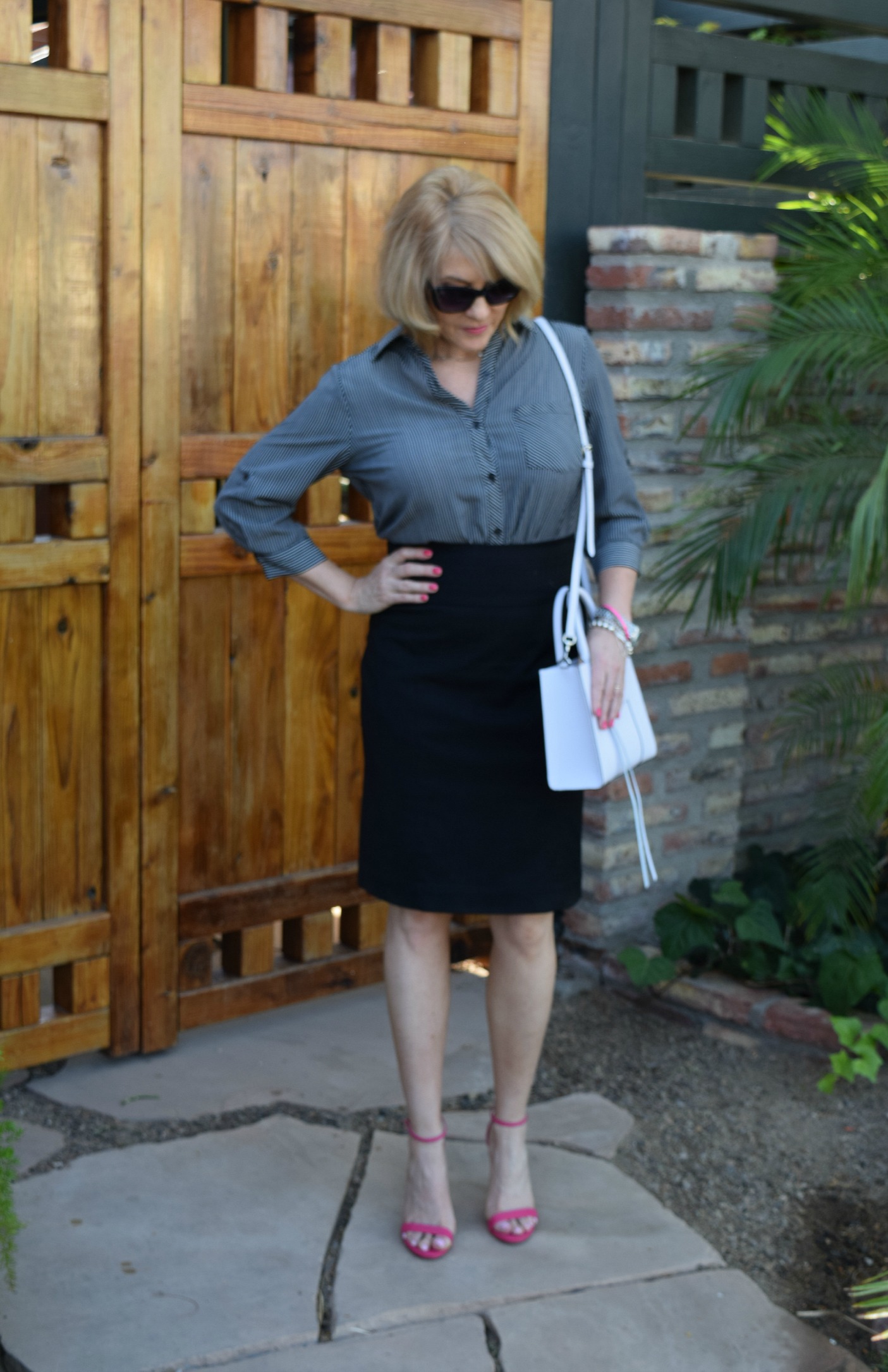 Shirt: Old, similar here and a slim-fit version here| Skirt: Express, also like this Ann Taylor version| Bag: Rebecca Minkoff | Watch: Michael Kors | Bracelets: here, here and here | Shoes: Steve Madden | Sunglasses: Ann Taylor | Lips: Liner – MAC Subculture, Lipstick – MAC Candy Yum-Yum over MAC Pure Vanity, Gloss – Avon Mark Glow Baby Glow in Blow Kisses | Nails: Gelish Passion  | Toes: Essie Muchi, Muchi
I'm still in a bit of a slump after tax season.  It seems like I go, go, go and then it suddenly slows dramatically.  Don't get me wrong – I'm thrilled – but I'm just feeling a little blah. I guess that would be the drop after running on adrenaline.  Is it really only Wednesday?
We're visiting the King Tut exhibit Saturday which will be a lot of fun.  That and getting together with friends Friday night ought to help get me back in the groove.  I'm ready for some fun.
Today's look is about taking something really basic and adding a few little hints of pink.  Not too much and nothing frilly – I wanted to keep the serious, slightly menswear feel of the pinstripes, but with a touch of femininity.
Enjoy the rest of the week.  thanks for stopping by!