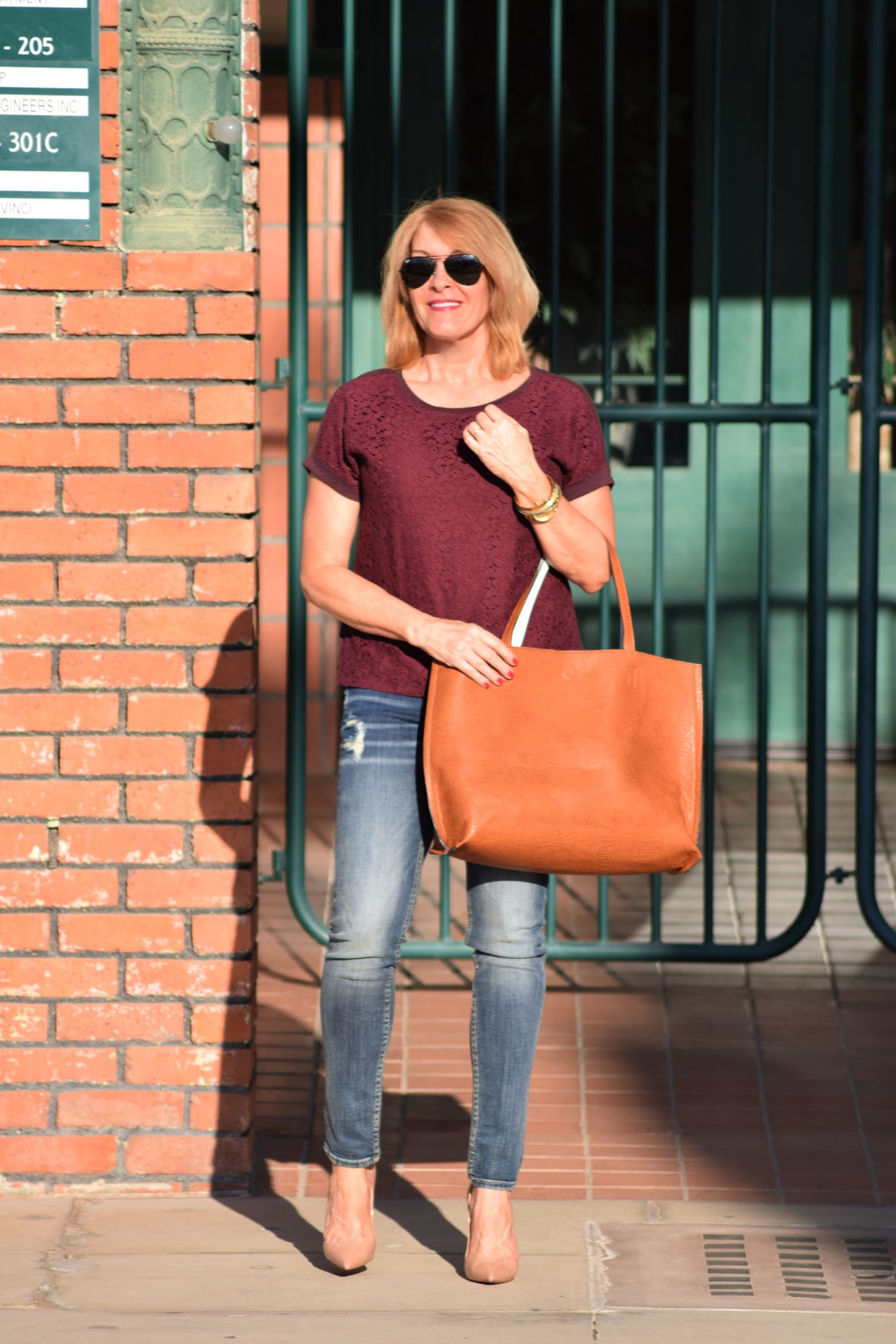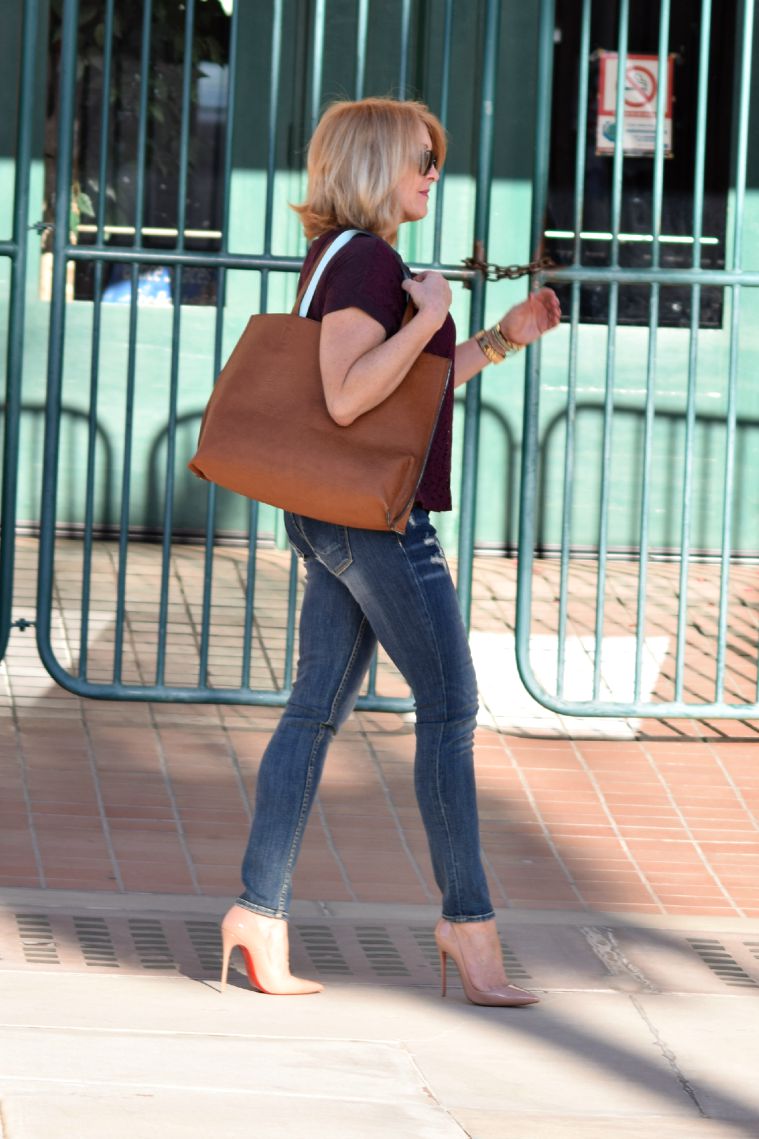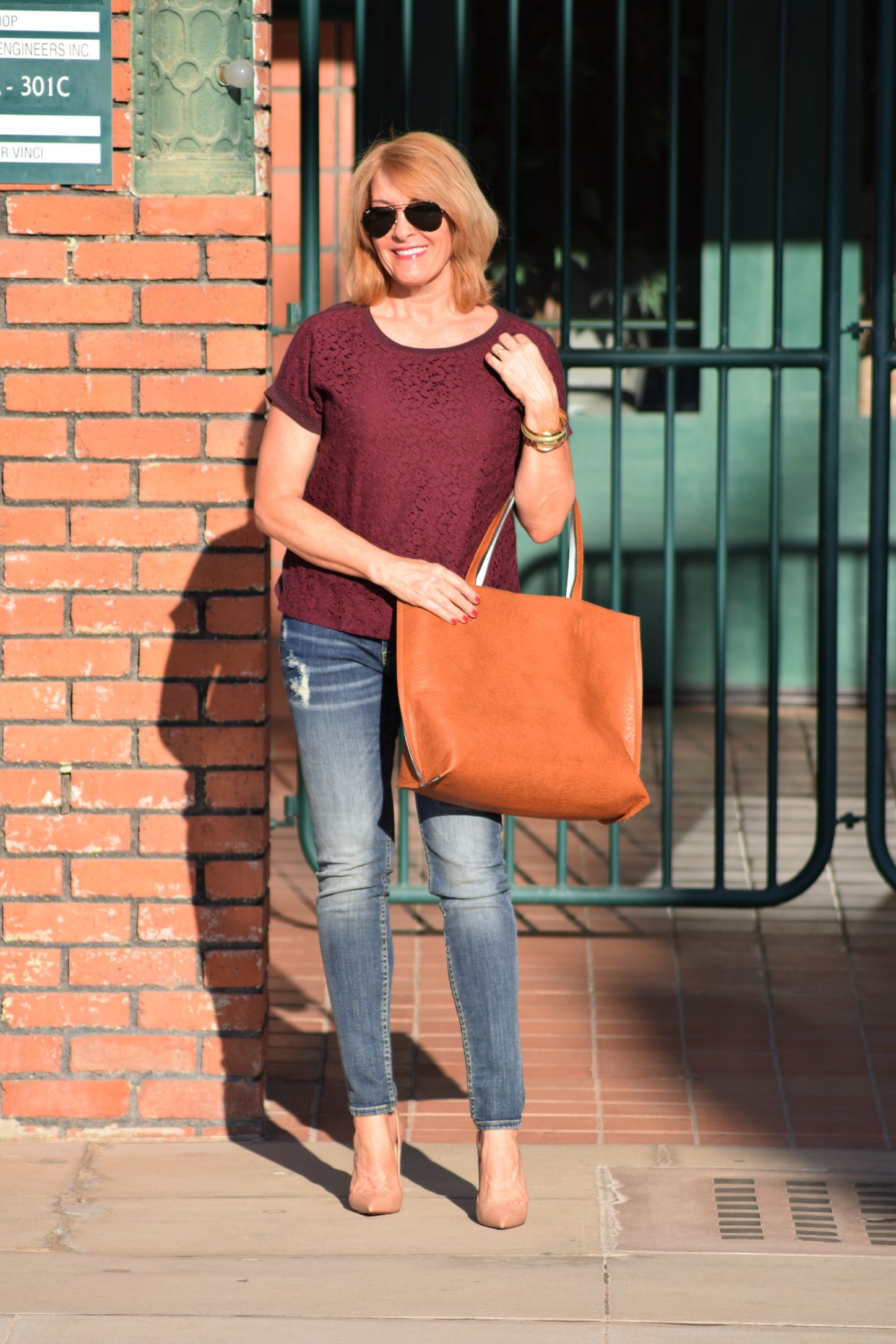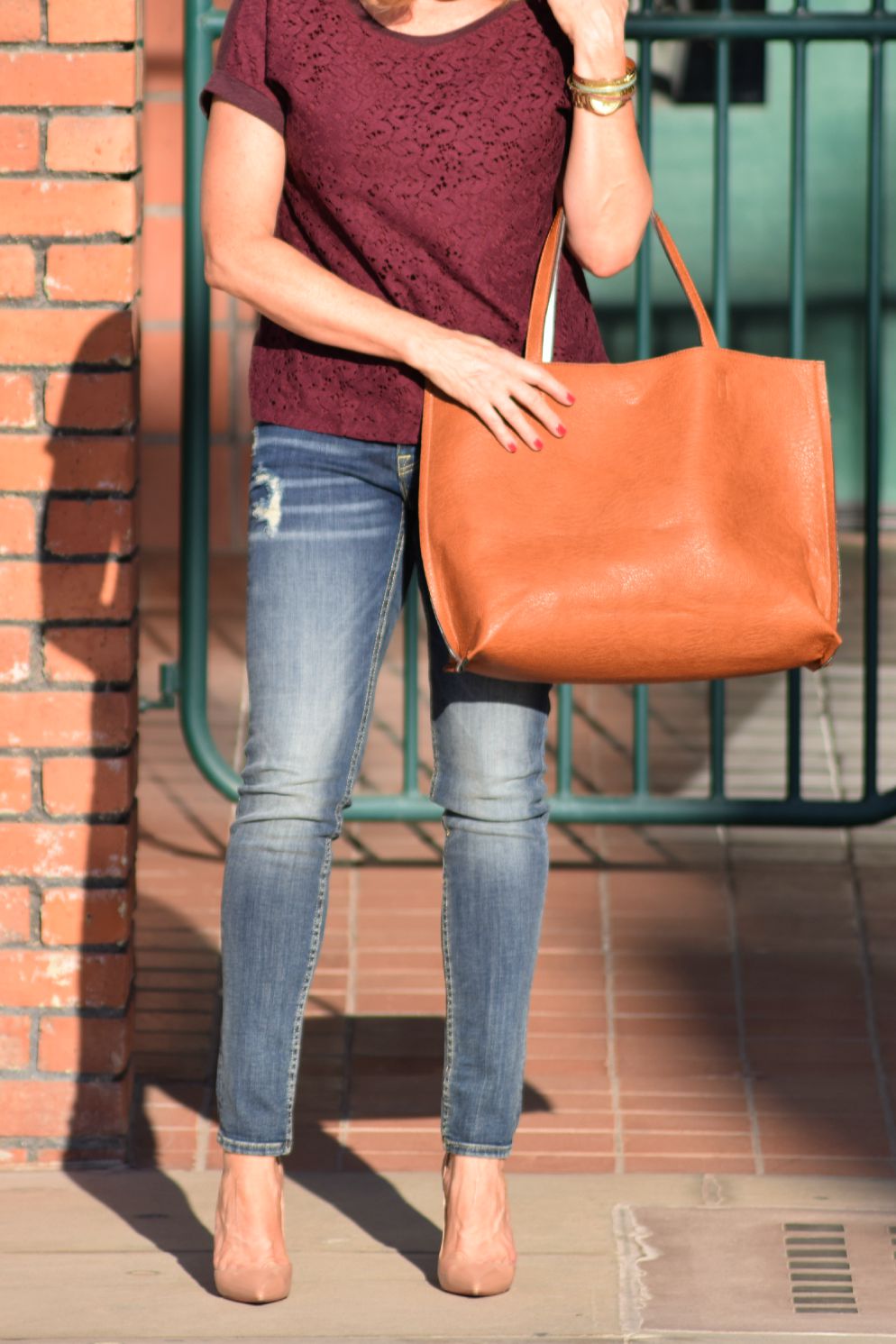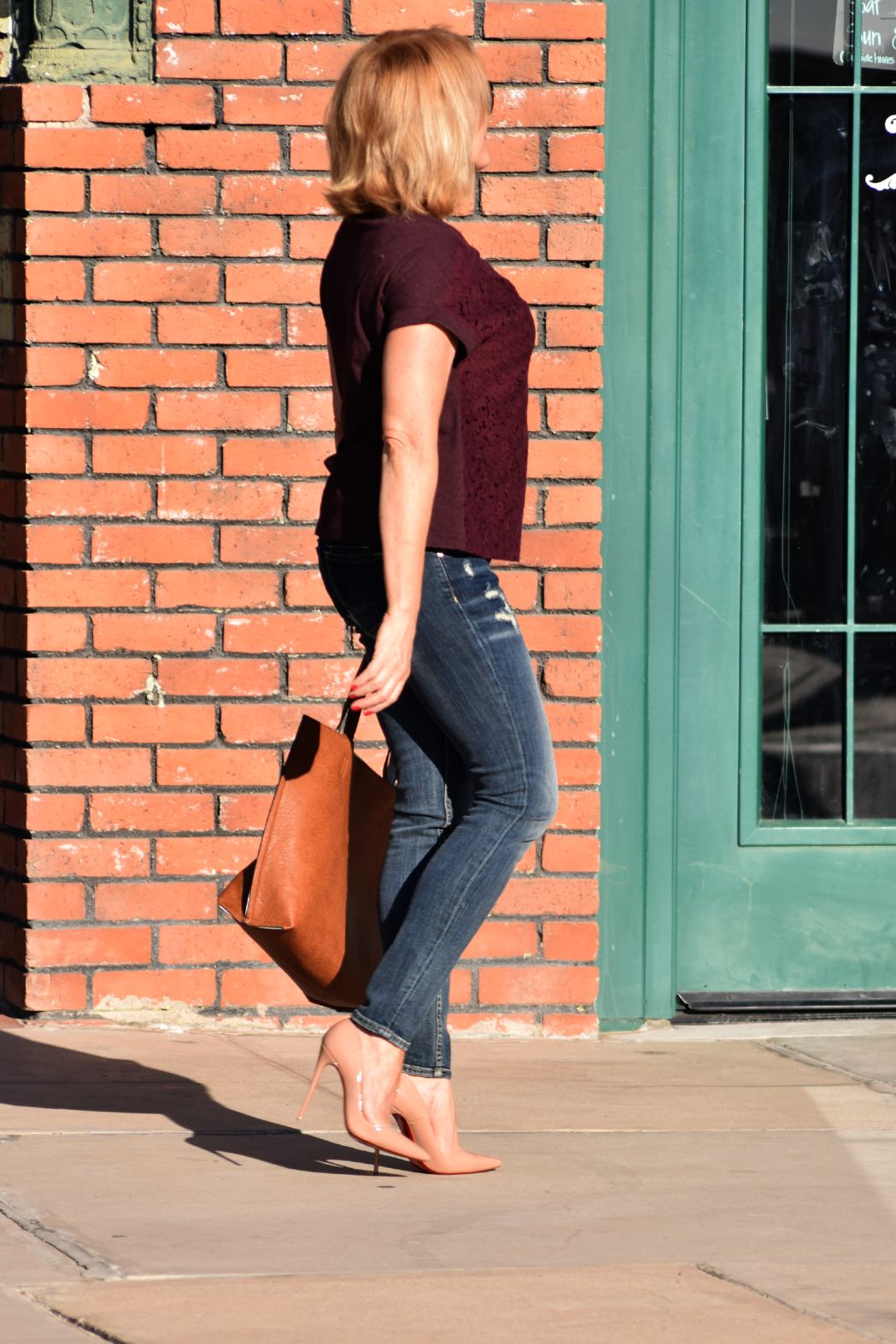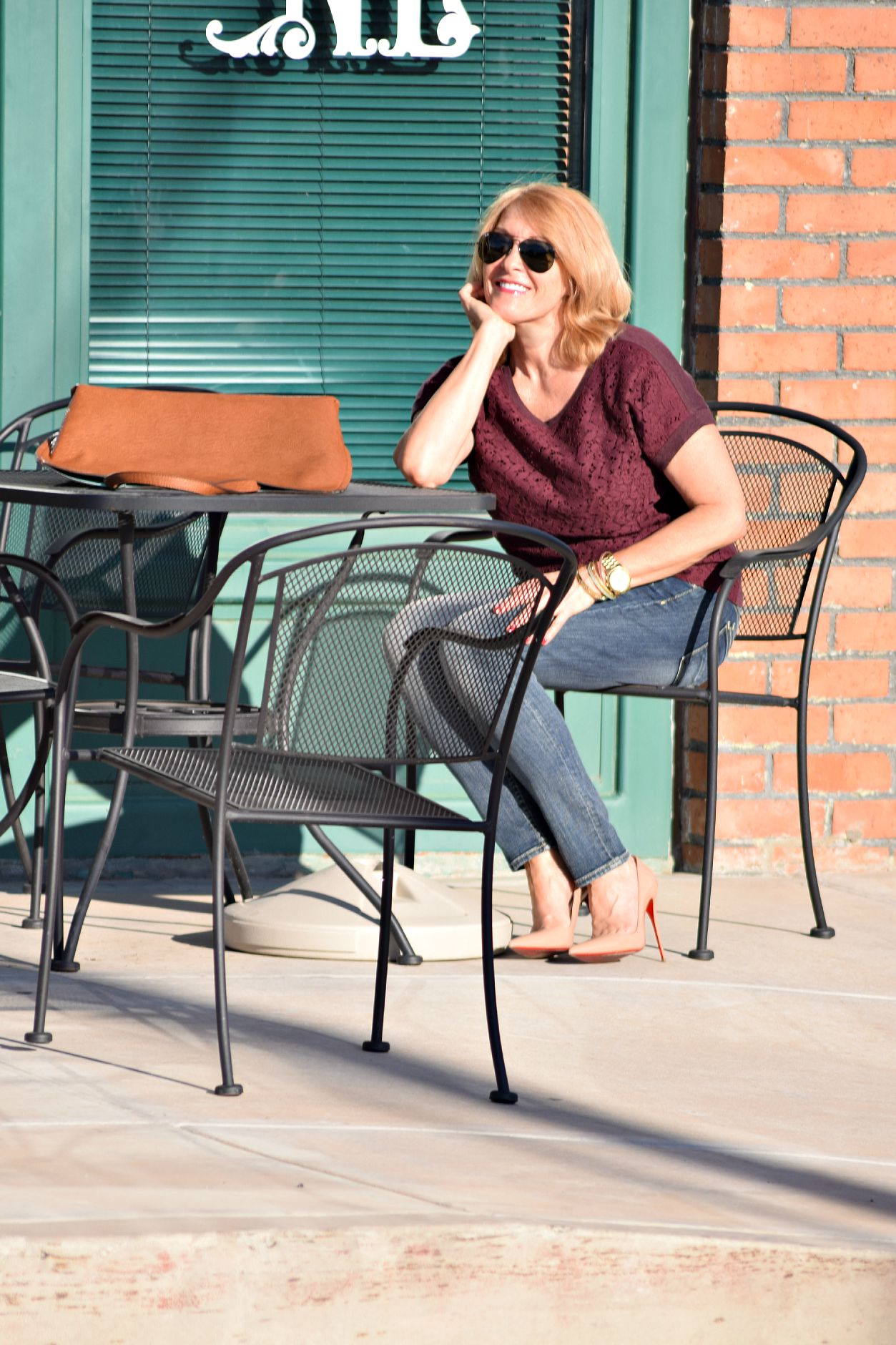 Top • LOFT, similar here | Jeans • Nordstrom, plus size jeans here | Sunglasses • Ray-Ban | Bag • Nordstrom | Shoes • Christian Louboutin, also here.  A lower heeled Christian Louboutin pump here and a less expensive option here | Bracelets • Kate Spade  and Silpada | 'Runway' Chronograph Watch, 39mm • Michael Kors | Lip Liner • M·A·C Burgundy | Lipstick • M·A·C Viva Glam IV | Nails • Gelish Hot Rod Red
Plum is a good color to help your wardrobe transition from summer to fall.  True, that transition is a long way off for those of us living in the southwest, but a girl can start thinking about it.  When the color comes in short sleeves she can start living it out a bit.
Speaking of transitions, this cognac bag reverses to a cool aqua and is only $48.  There are several color combinations to choose from, including a pretty navy/taupe version I have my eye on.  At this great price, you can pick up more than one!
My Vigoss jeans from Nordstrom prove you don't have to spend a lot of money to get a great pair of jeans.  These are only $62 and the fit and feel is amazing!
There are so many different brands and styles of jeans available. When it comes to jeans, your best option is to head to the store with a brutally honest friend (or in my case, daughter) and try on as many different versions as you have the energy for.  Find the brand or brands that work best for you and, if you can afford to, buy them in more than one wash or finish.  I have jeans in different shades of blue.  I also have pairs that are distressed, really distressed, and not-at-all distressed.
When the weather cools, jeans may be the busiest article of clothing in your closet, especially if you know they look good on you.  Having a more than one version of your favorite expands your wardrobe with more options.
Thank you so much for visiting!