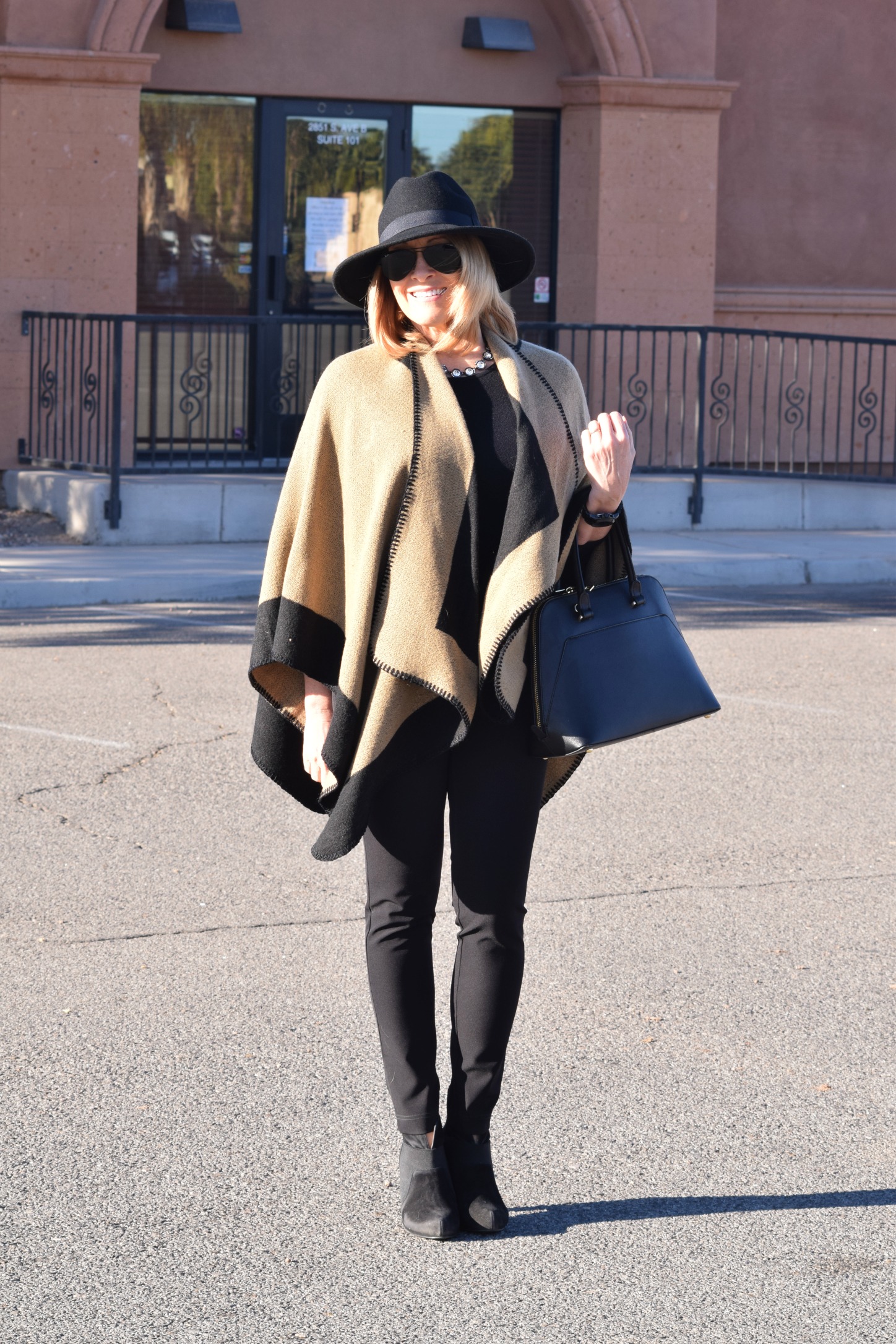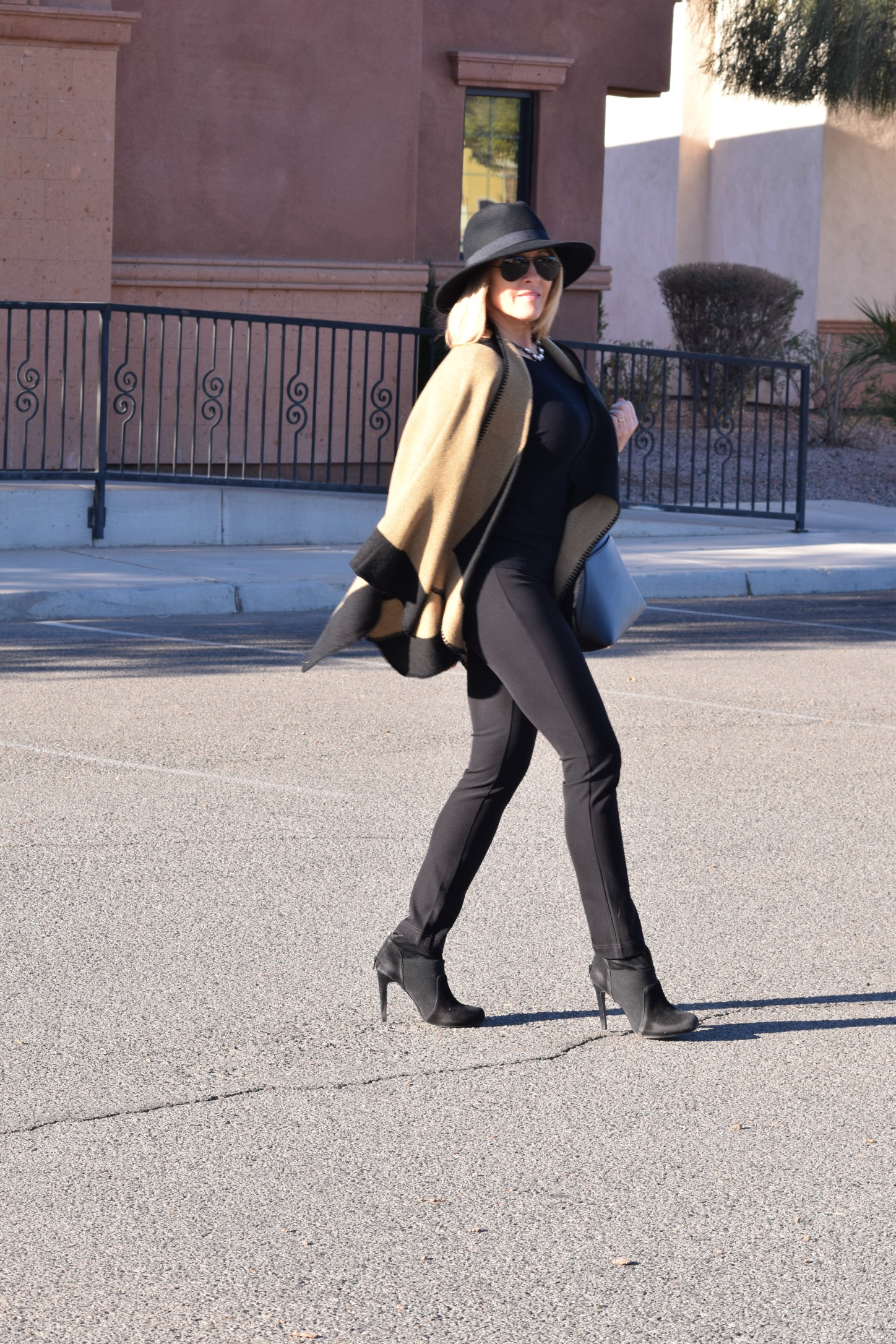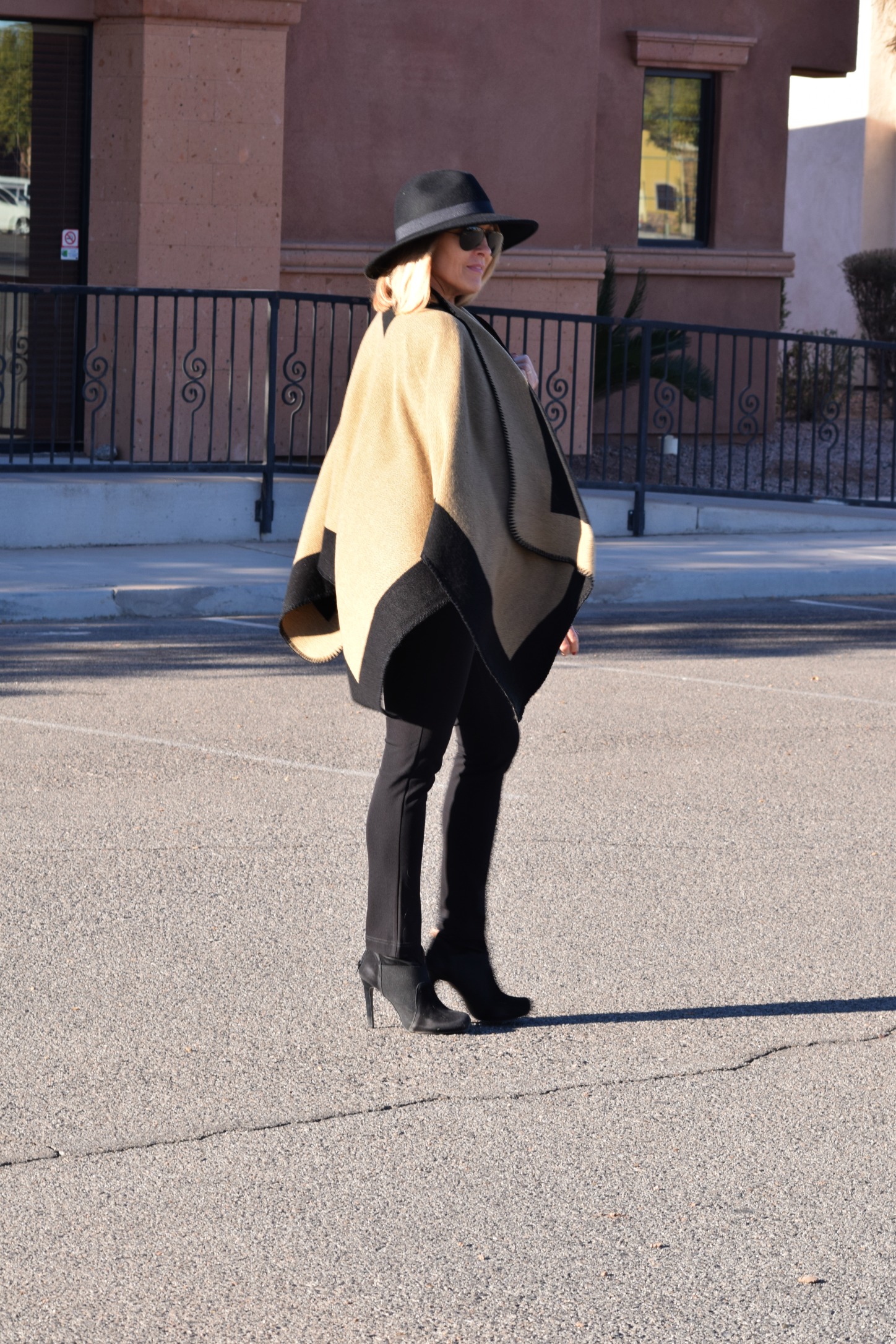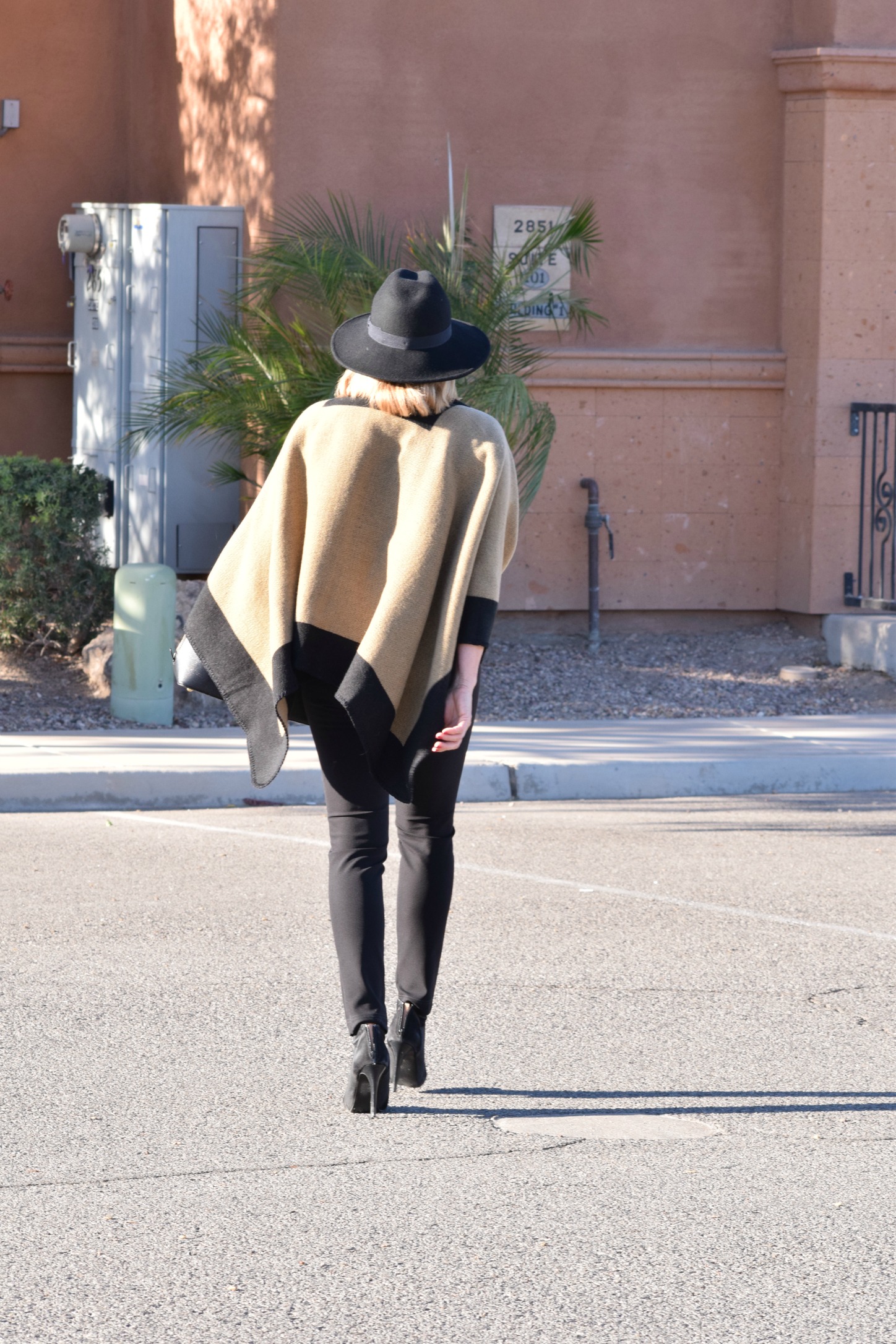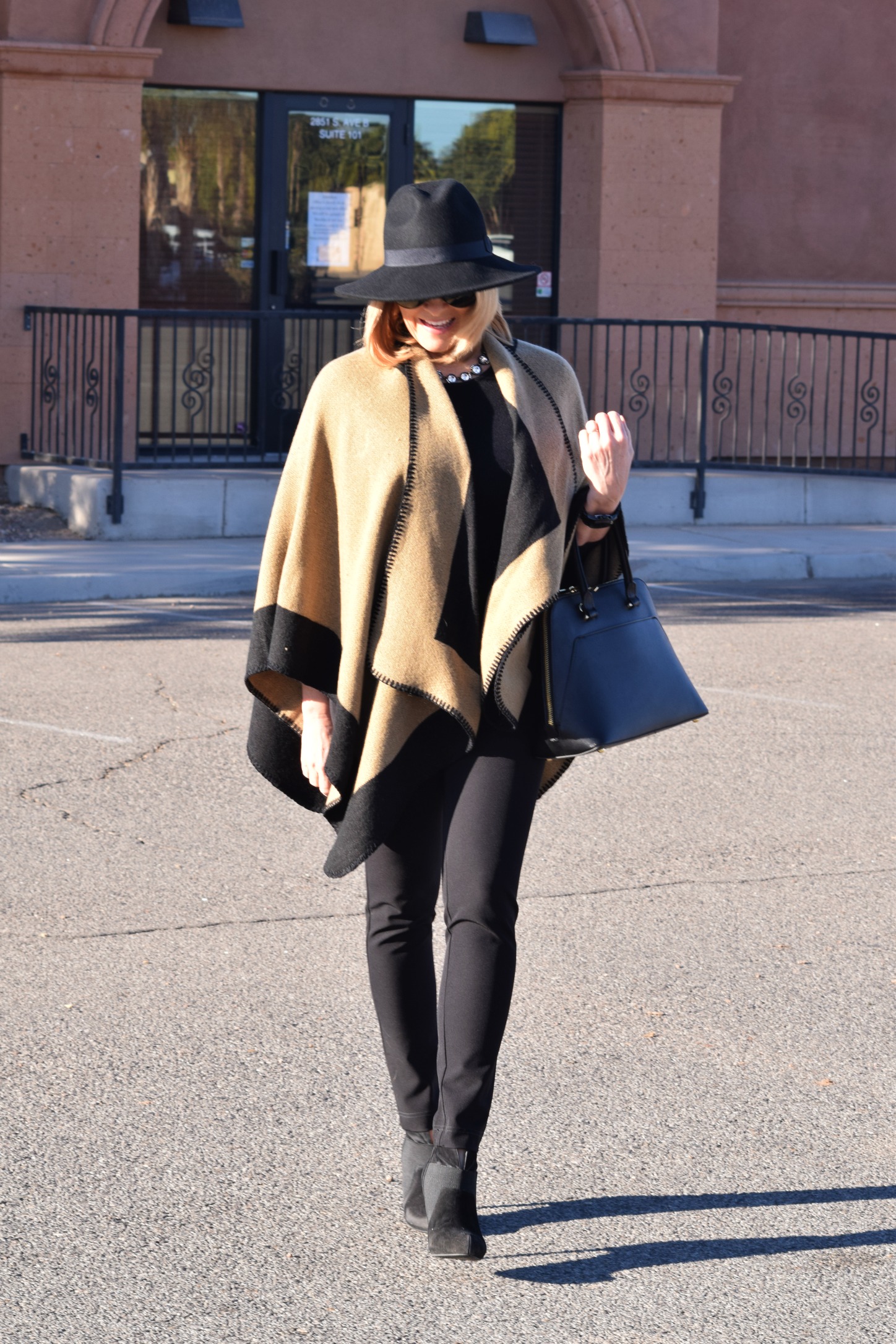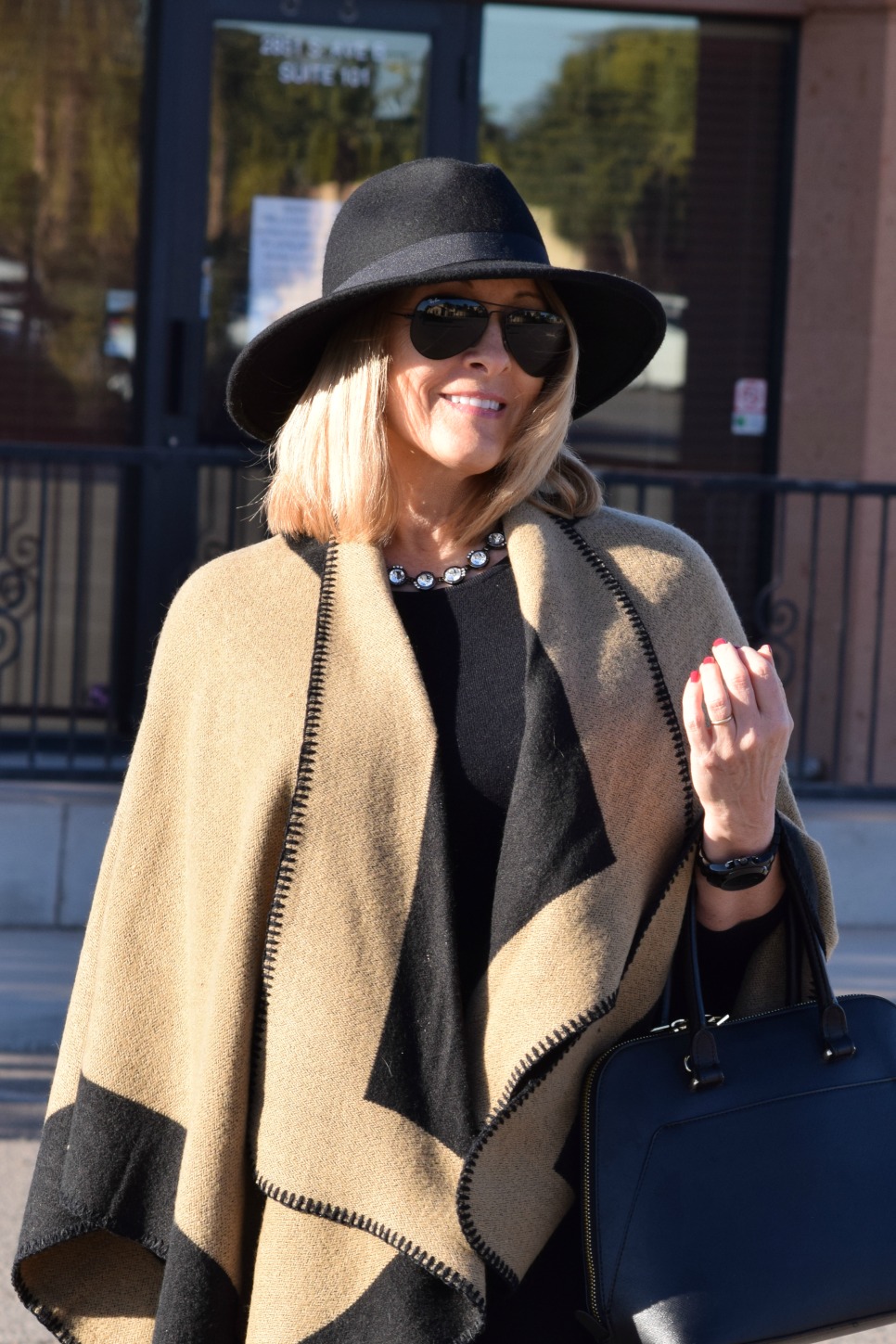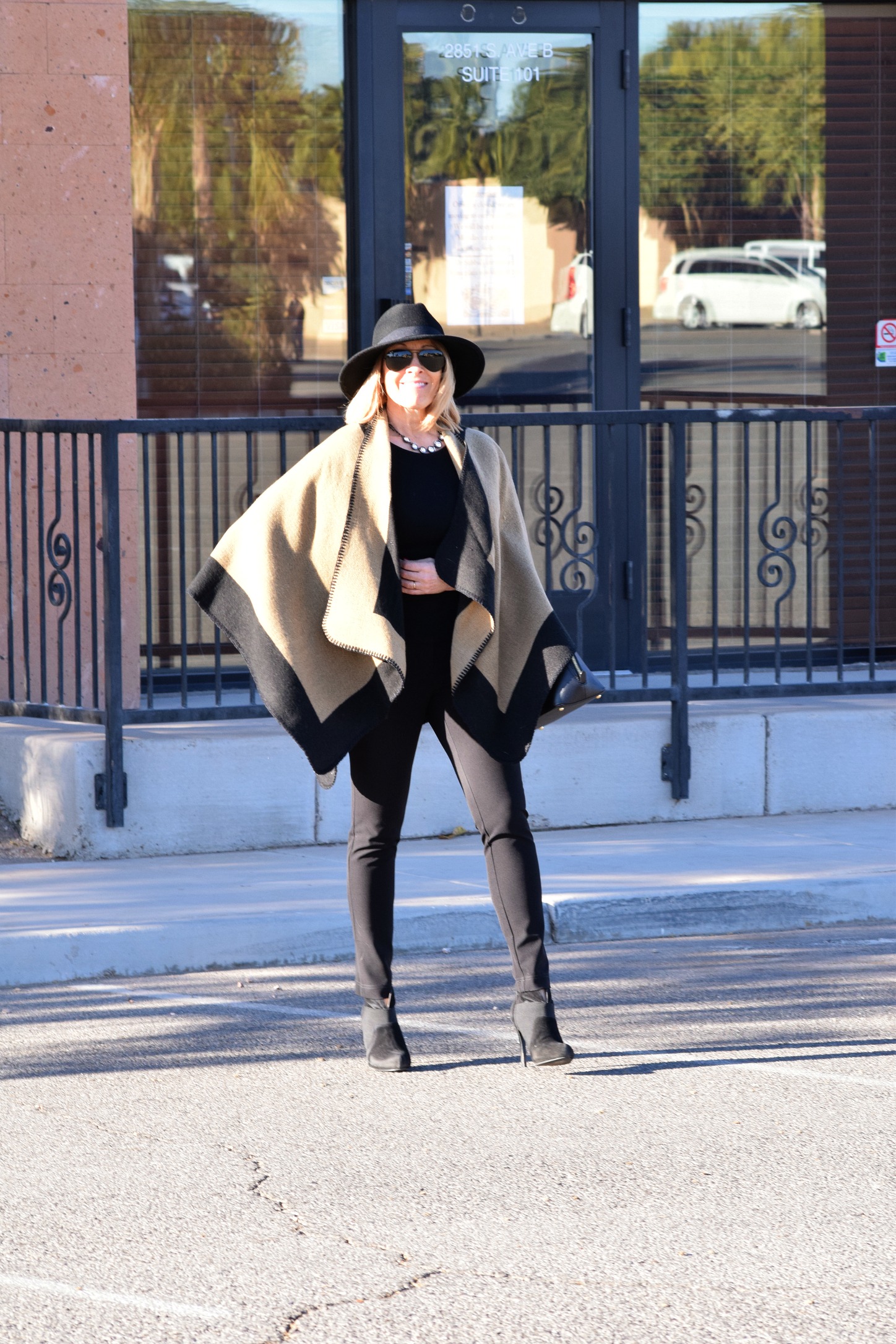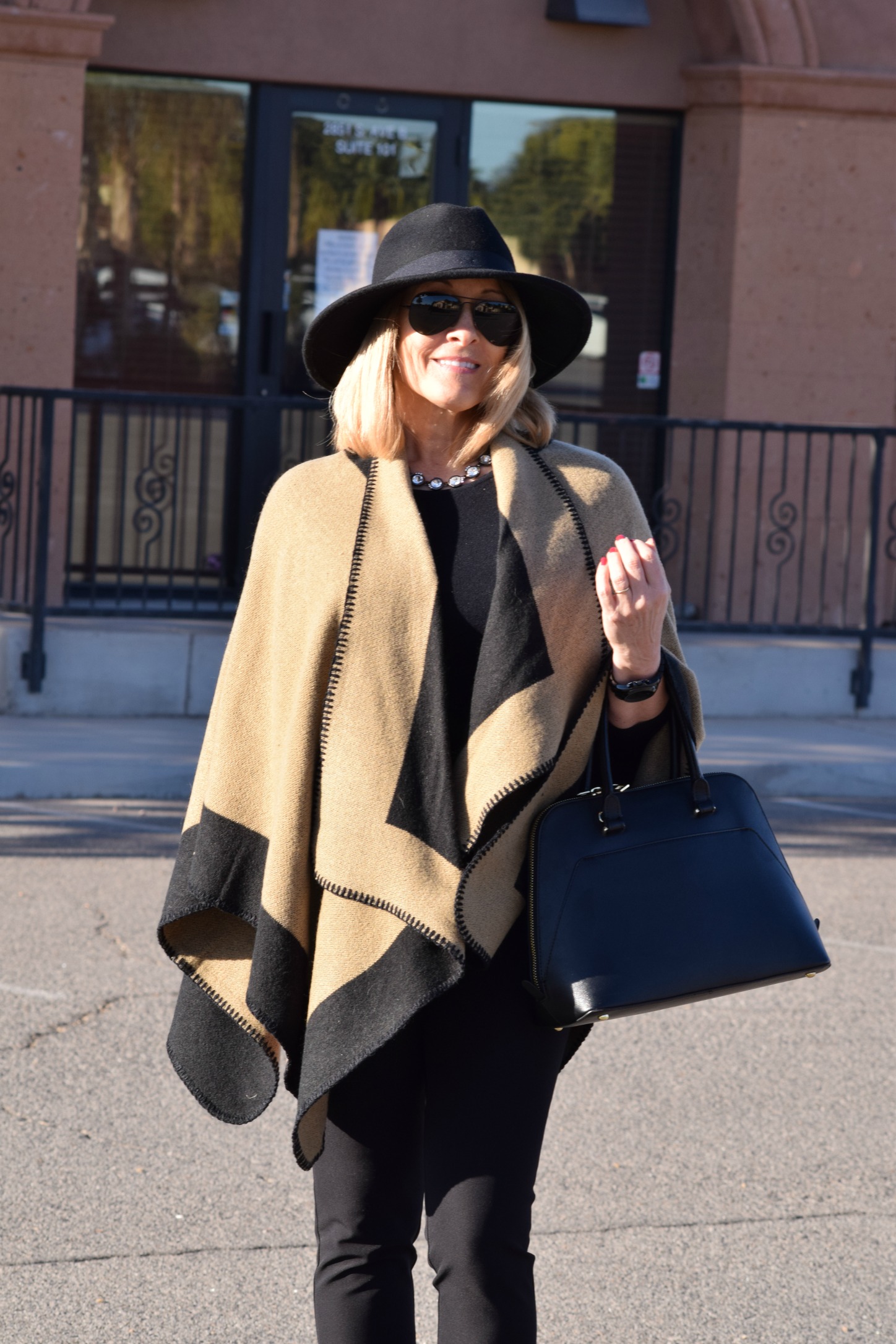 Poncho • Romwe | Sweater • Nordstrom | Pants • Ann Taylor | Booties (old) • Similar here and below | Hat • Nordstrom | Watch • Michael Kors | Sunglasses • Ray-Ban | Bag • Similar Kate Spade | Necklace • Silpada
Inspired by last week's Black on Black post I thought a little more drama would be fun.  I actually ordered this poncho some time ago but haven't had time to work in any new photo shoots.  Add to that my injured knee and an inability to wear heels and the proverbial stars were not aligning.
Well. . .finally they have.  The knee is doing much better and I was able to coordinate with my photographer (aka my husband) who has been busy with projects of his own.
Speaking of last week's post, the foundation here is made up of the same black sweater and pants.  In this case I've switched the moto jacket for the colored-blocked poncho and changed the booties.  The second switch is admittedly a very small one but I wanted a slightly higher heel.  With this much fabric, longer legs seemed like a good option.
If you're looking for the ability to make unique fashion statements without spending a lot of money, an all-black canvas is one way to start.  The poncho is less than $35; the pants and sweater I purchased a while back and have worn together and separately time and time again.  Talk about return on investment!
This will be a busy week for most of us as we head down the final stretch to Christmas.  Please stay safe while traveling and remember Christmas is about so much more than material things.  If you're Christian, you know it's about the birth of Christ and the opportunity of salvation.  If those are not your beliefs, then spread love and good ol' Christmas spirit.  Holidays can be stressful, mostly because we build up expectations in our mind about idyllic settings and everyone getting along.  Why don't we each exceed expectations by being that person that makes everyone else feel good?