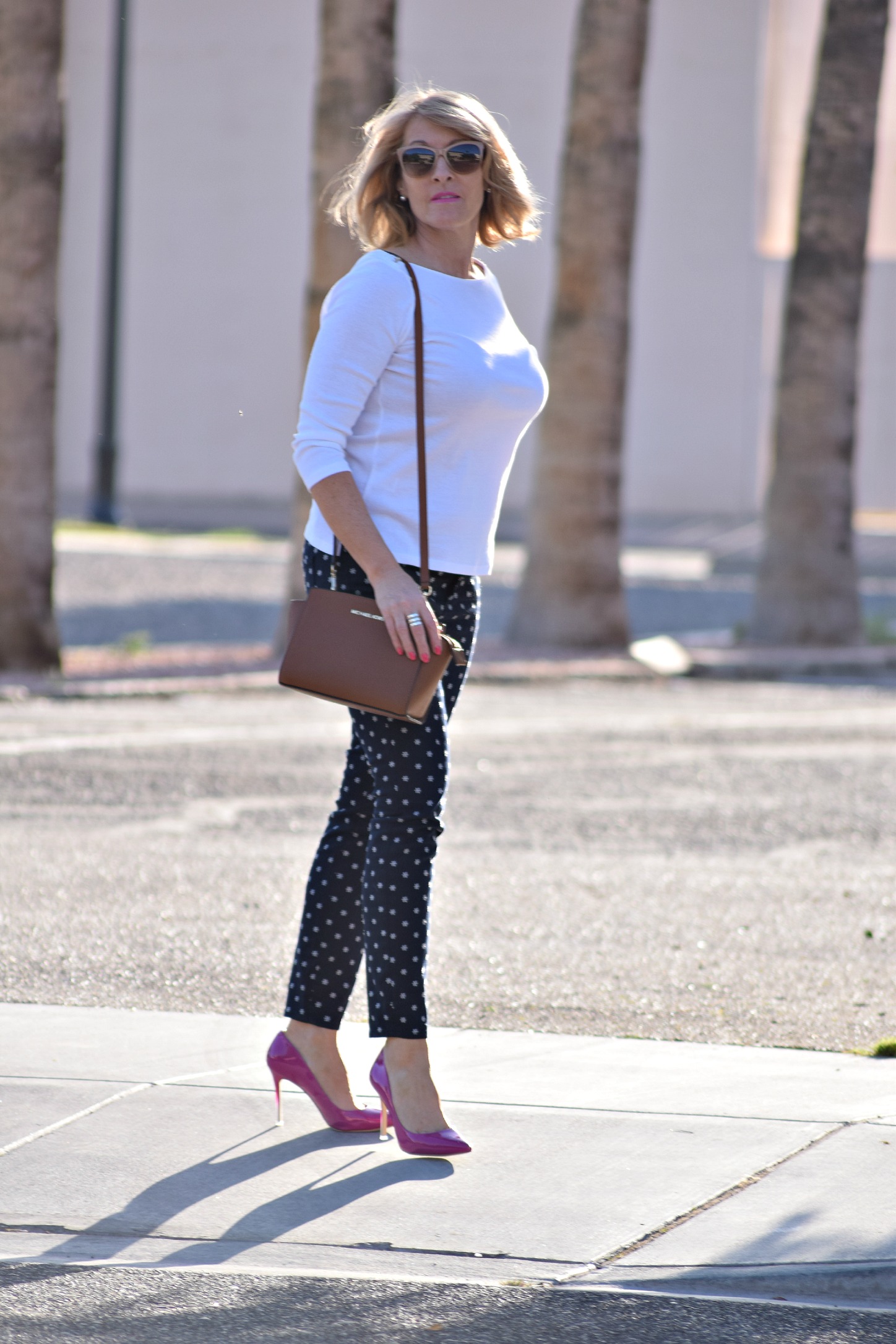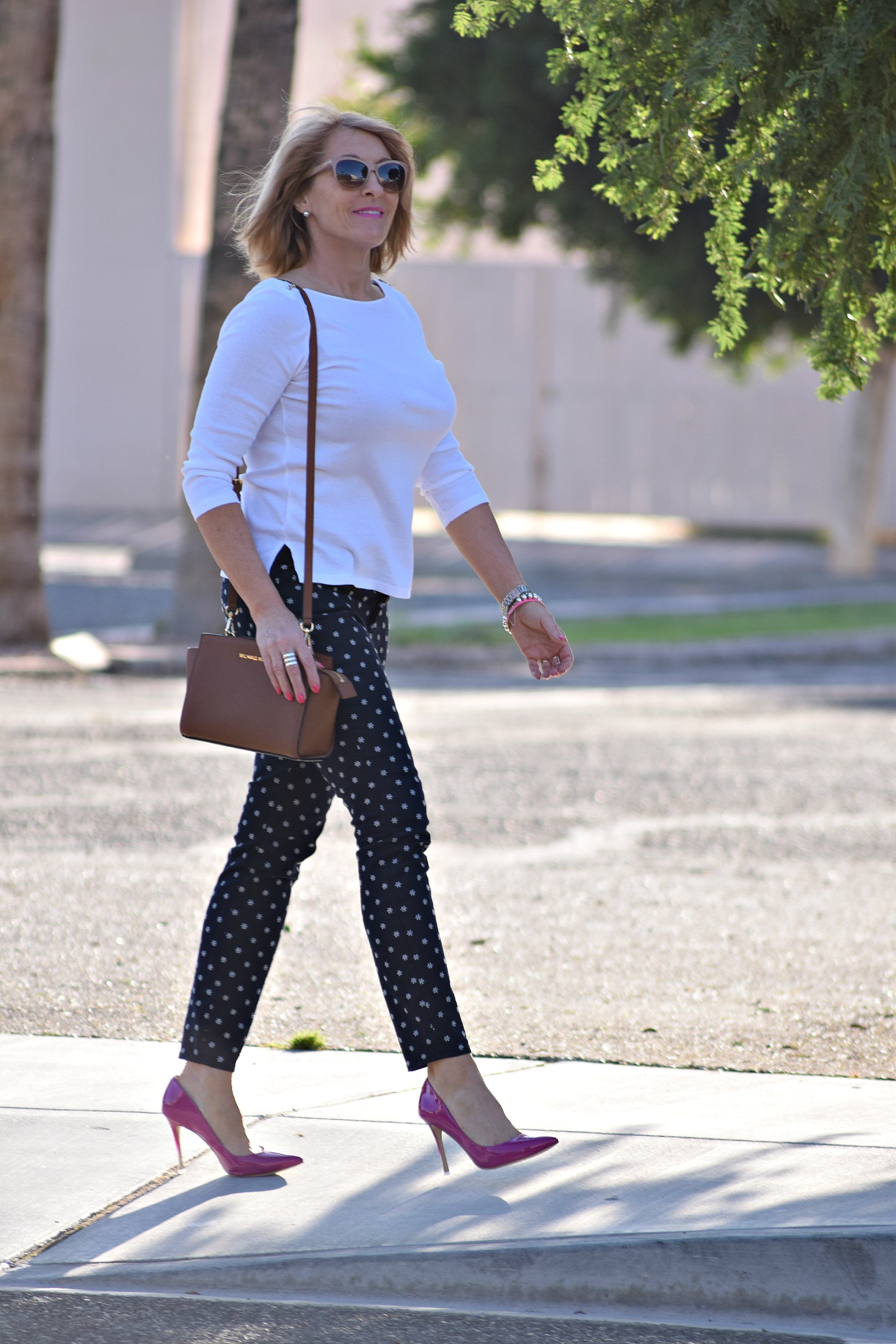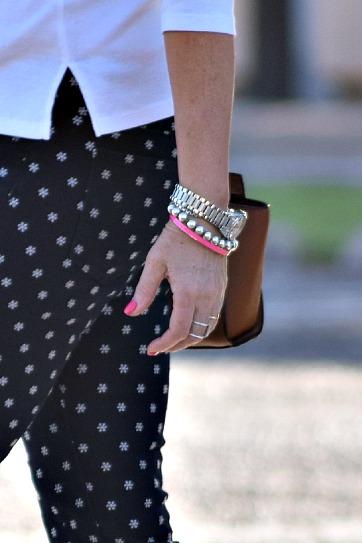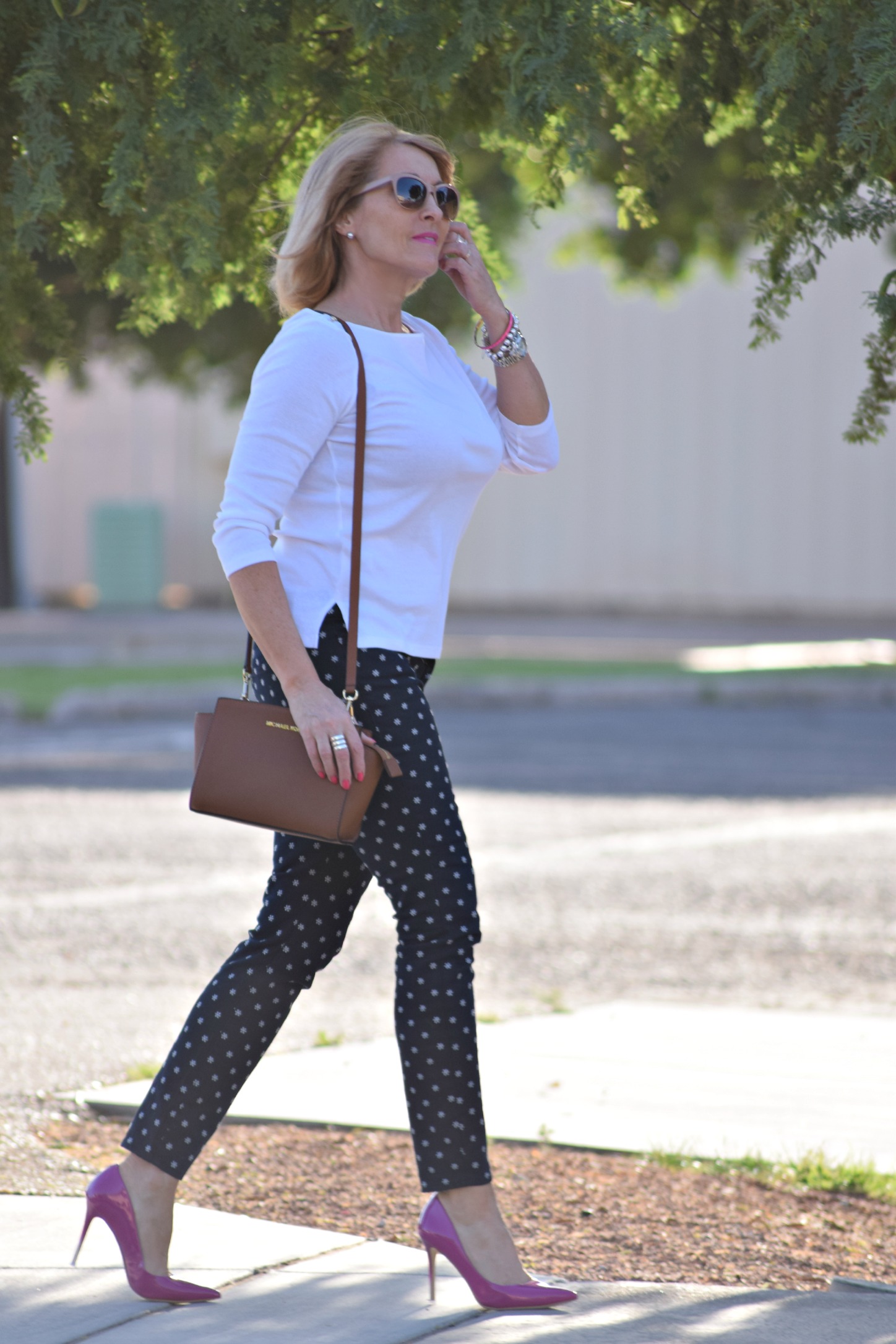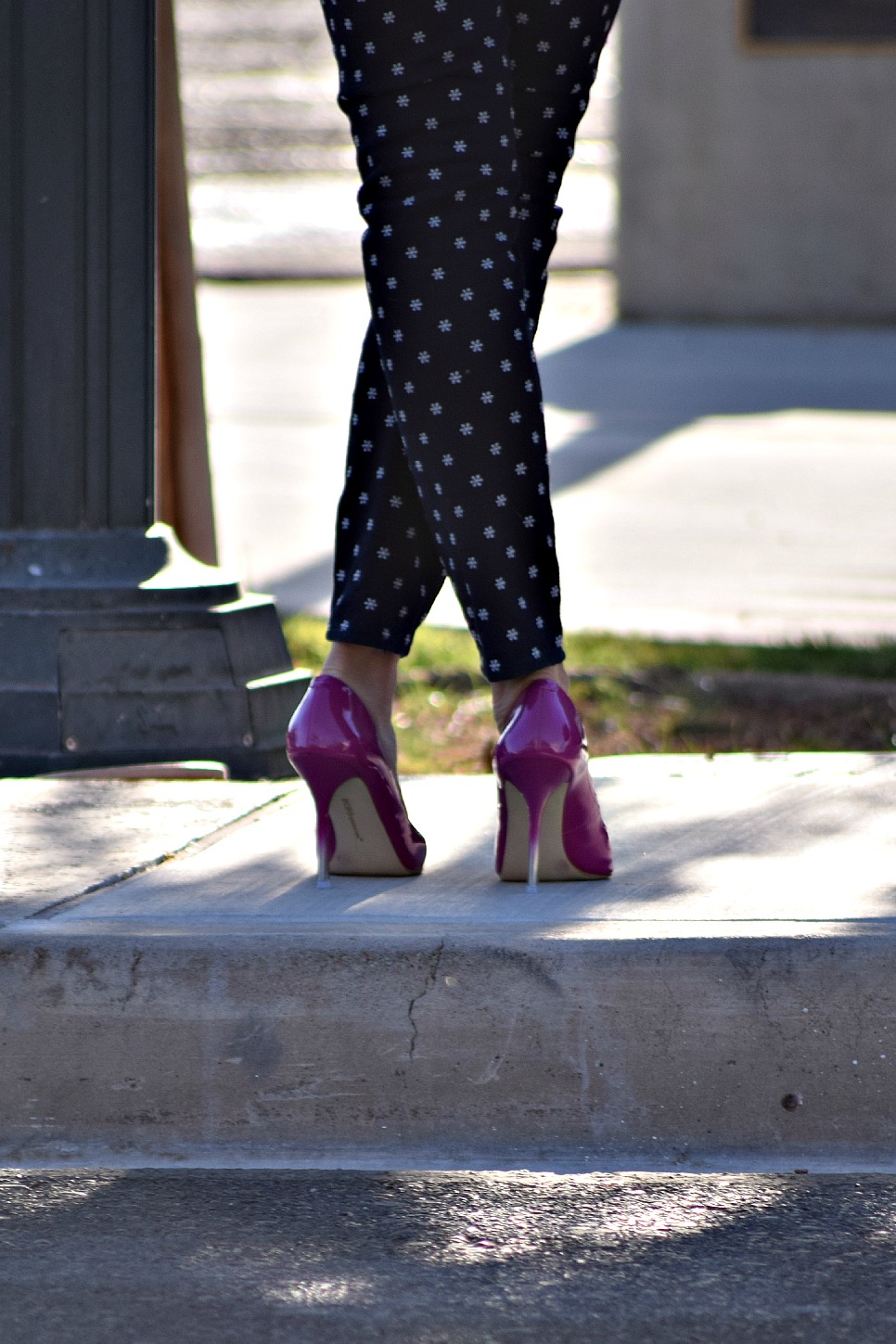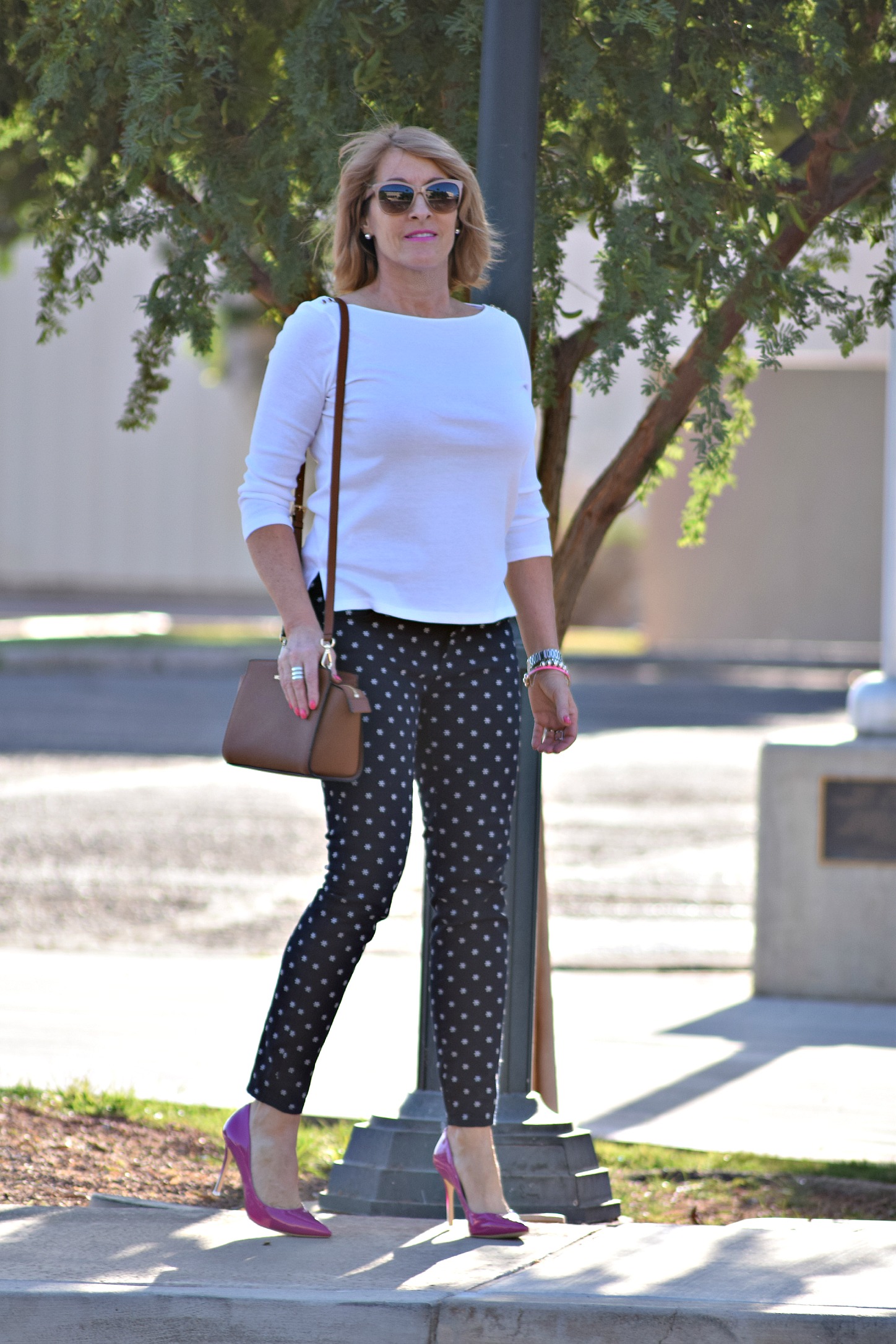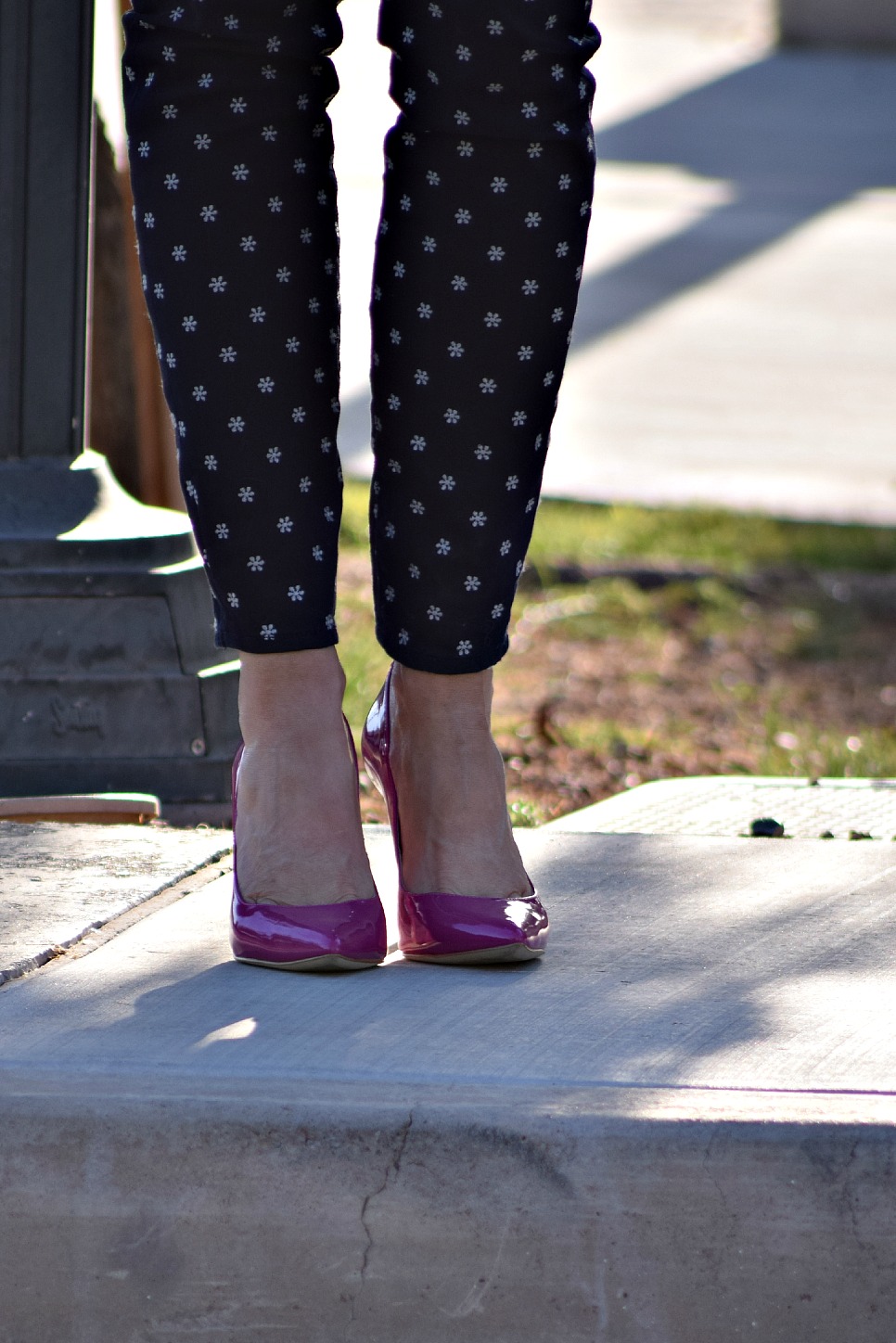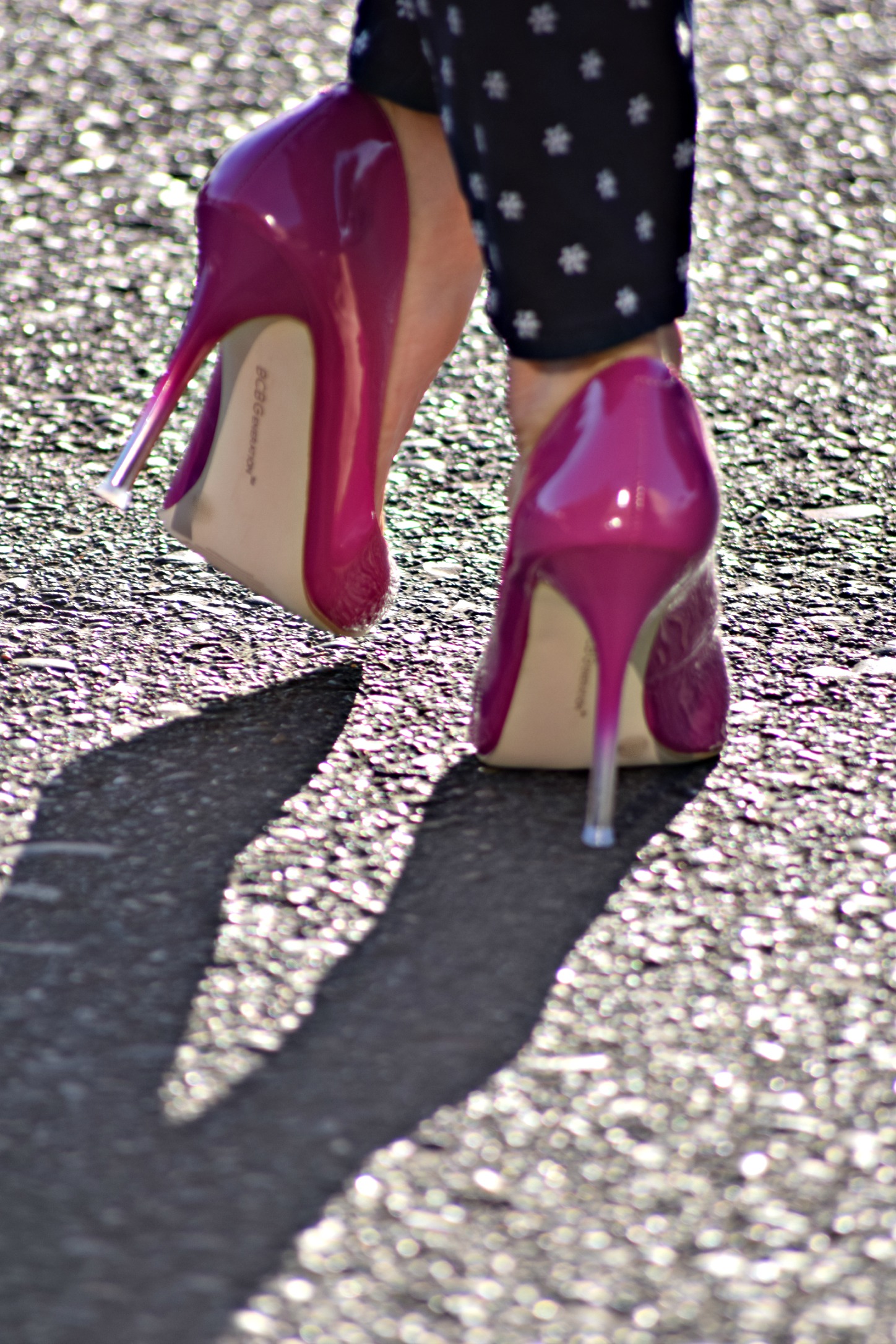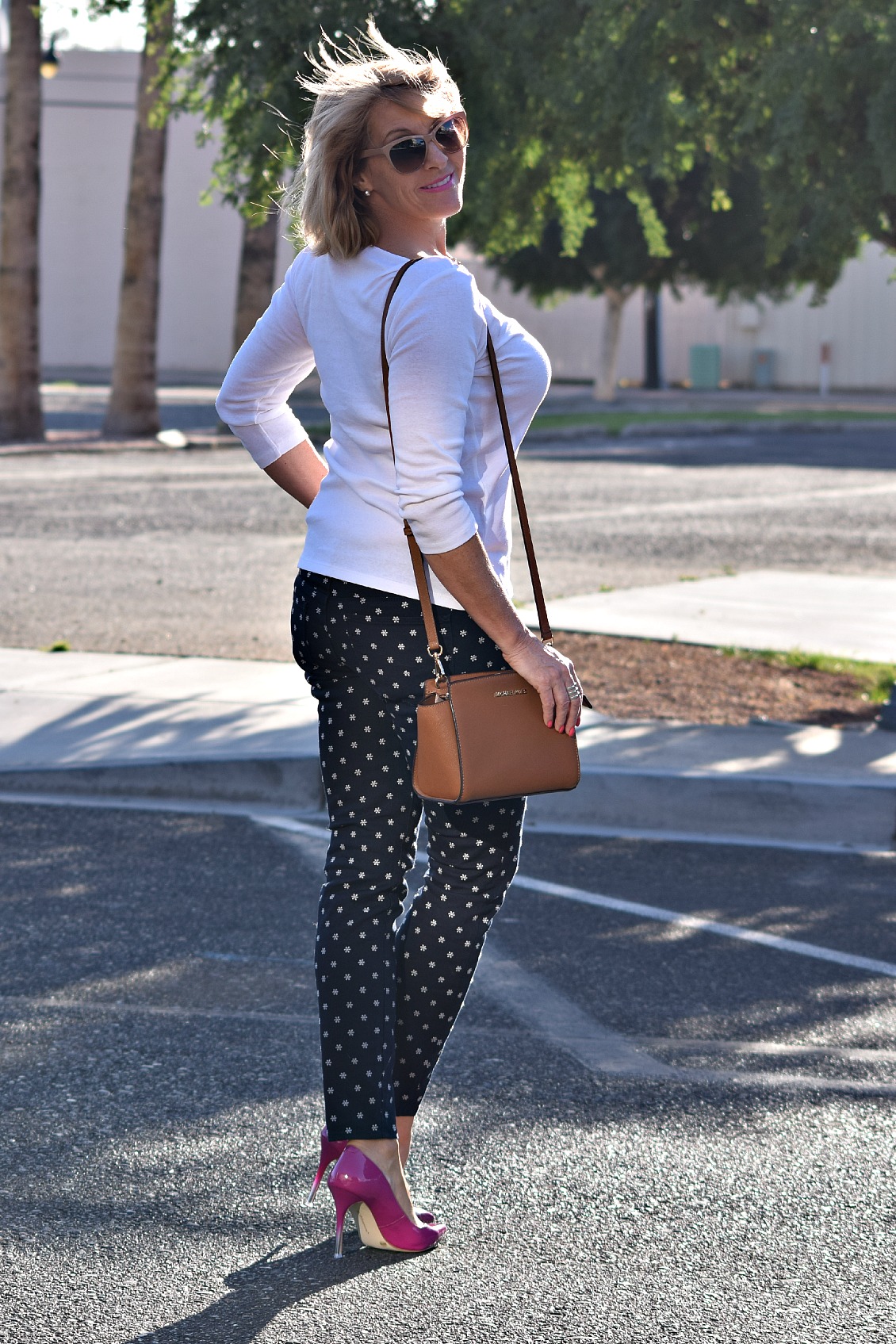 Tee • Ann Taylor | Floral Skinny Ankle Jeans • Ann Taylor
Shoes • BCBGeneration | Bag • Michael Kors | Watch • Michael Kors
Sunglasses • LOFT | Bracelets • Kate Spade, Ralph Lauren | Rings • Silpada, here and here | Earrings • Ralph Lauren | Lips: Liner • M·A·C Candy Yum, Yum, Lipstick • M·A·C Candy Yum, Yum
I'm having fun with these print jeans.  As you've seen from the last few weeks they've been in rotation a lot.  I love finding pieces I can mix and match.  It's a great way to stretch the wardrobe while still getting a variety of looks!
Another way I stretch my wardrobe is by mixing up the accessories. I love when shoes make the statement and these BCBGeneration pumps were a fun find.  I wanted a bright pink (these are actually heading slightly toward violet but still met the need) but I didn't notice the interesting heel when I ordered them.  As you can see the heel fades from pink to clear.  I almost sent them back but decided I liked that detail.  I mean, they're pink so they certainly weren't going to occupy a conservative niche.  Might as well throw in something else a little crazy.
Most of us are approaching a three-day weekend.  It will be my first long weekend since the Christmas holidays.  We have a couple of fun things planned which I hope to share next week.  I'll also spend some time Monday reflecting the reason for the day – brave men and women who've given their lives for our freedom.  Before we run off to the beach, the lake or the backyard barbecue, remembering their sacrifice merits a least a bit of our time.
I hope you all are having a great week.  Thank you for stopping by!