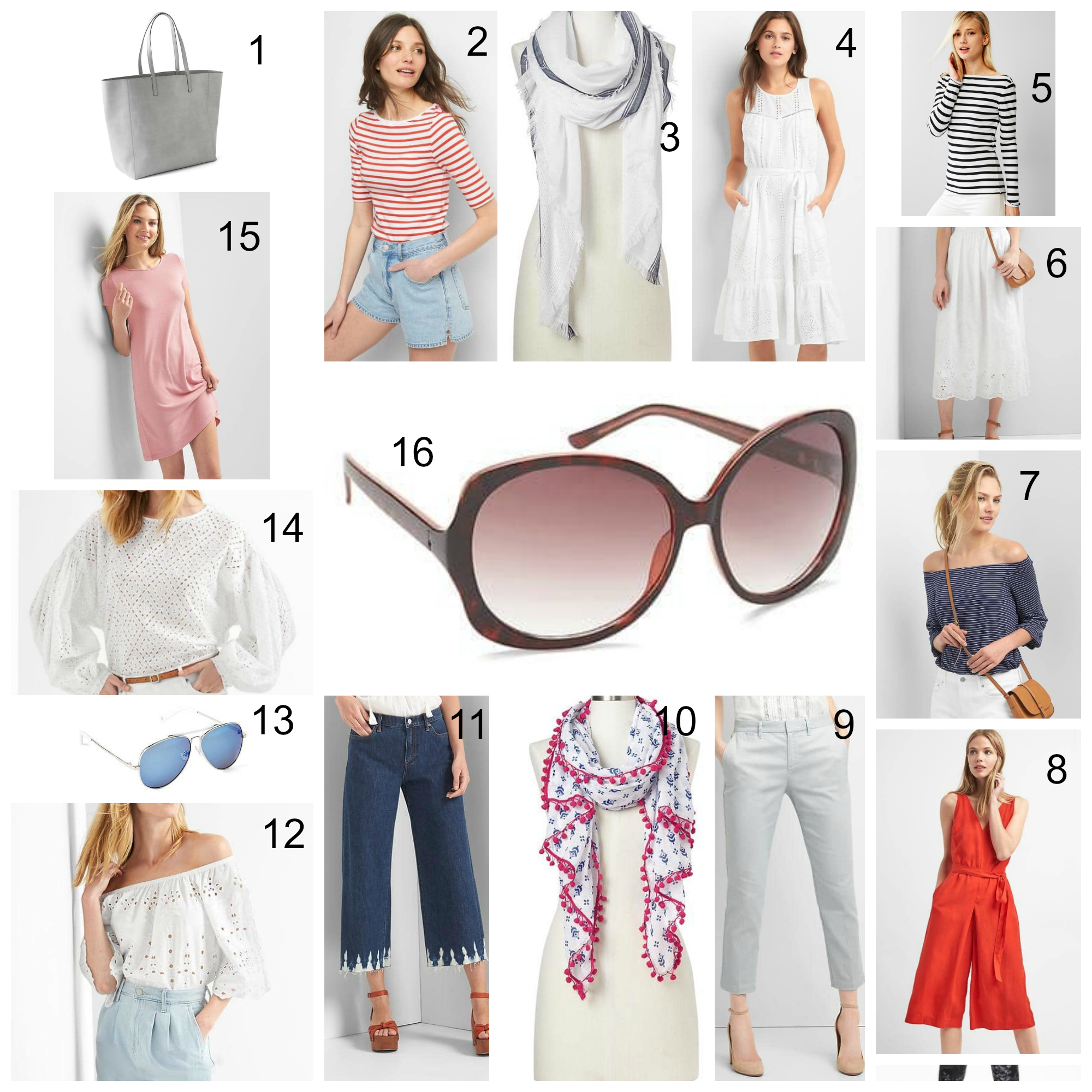 1 | 2 | 3 | 4 | 5 | 6 | 7 | 8 | 9 | 10 | 11 | 12 | 13 | 14 | 15 | 16
I don't usually think of Gap when I look for clothes for myself, but they're featuring 40% off your online order so I felt it was worth a look.  I'm glad I took the time.  There are so many cute pieces at great prices!  I put together a random collection of pieces I like – no theme, no carefully selected order – just an easy curation of items that appealed to me.  You can see I like white eyelet this season, and I seem to have a slight affinity for stripes.  What I really looked for were pieces designed for comfort and style.  Crazy triple digit temperatures have hit the Southwest and will be our norm for the next four months, so I also want pieces that breathe.  I'll make an exception for those adorable cropped, wide-leg jeans.  Although they technically aren't part of the sale, I had to add them.  They're so cute it's worth being a little warm wearing them!
The Gap sale lasts through today only.  Use the appropriately named code, WARMER, to get 40% off your order.
Thanks for reading!