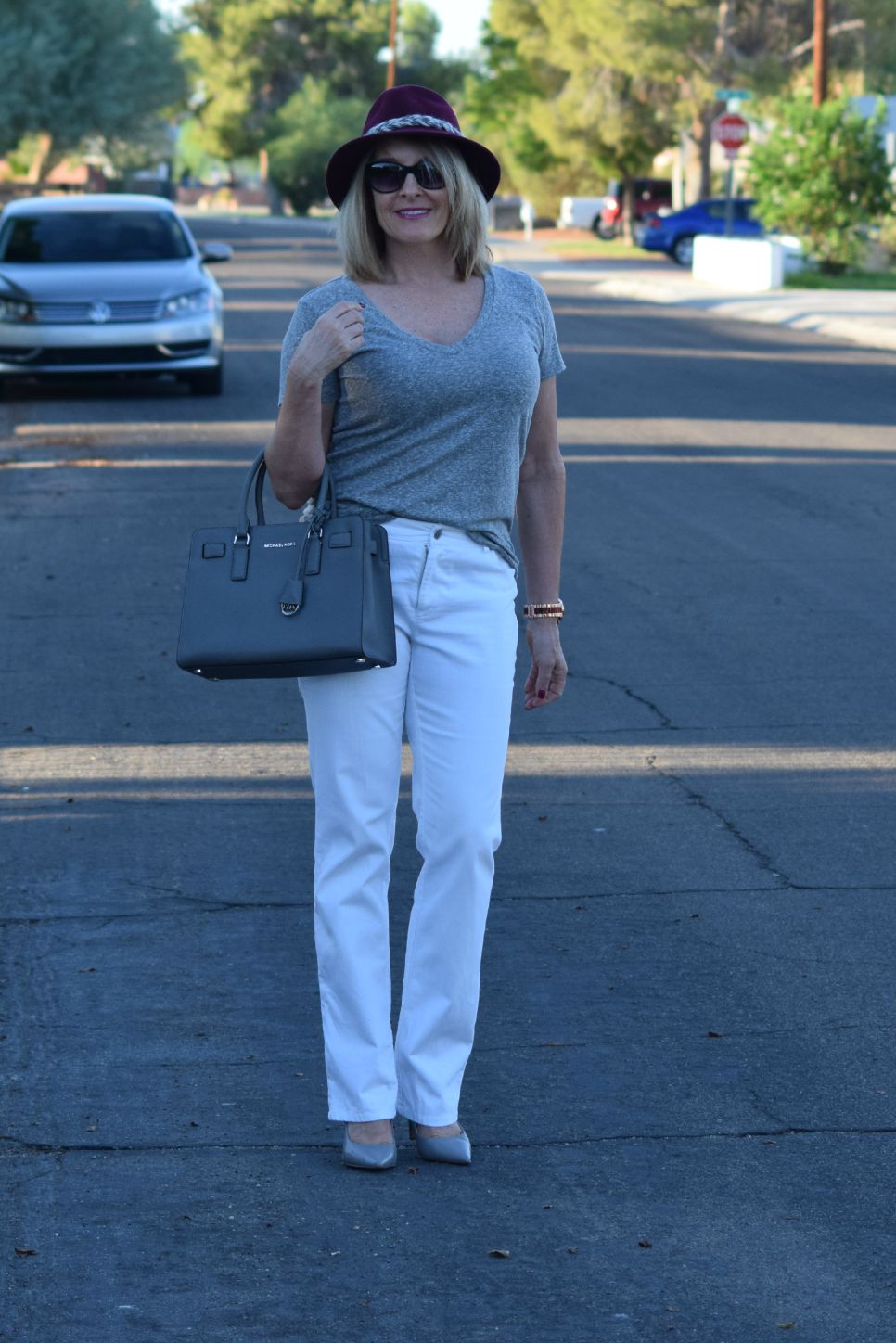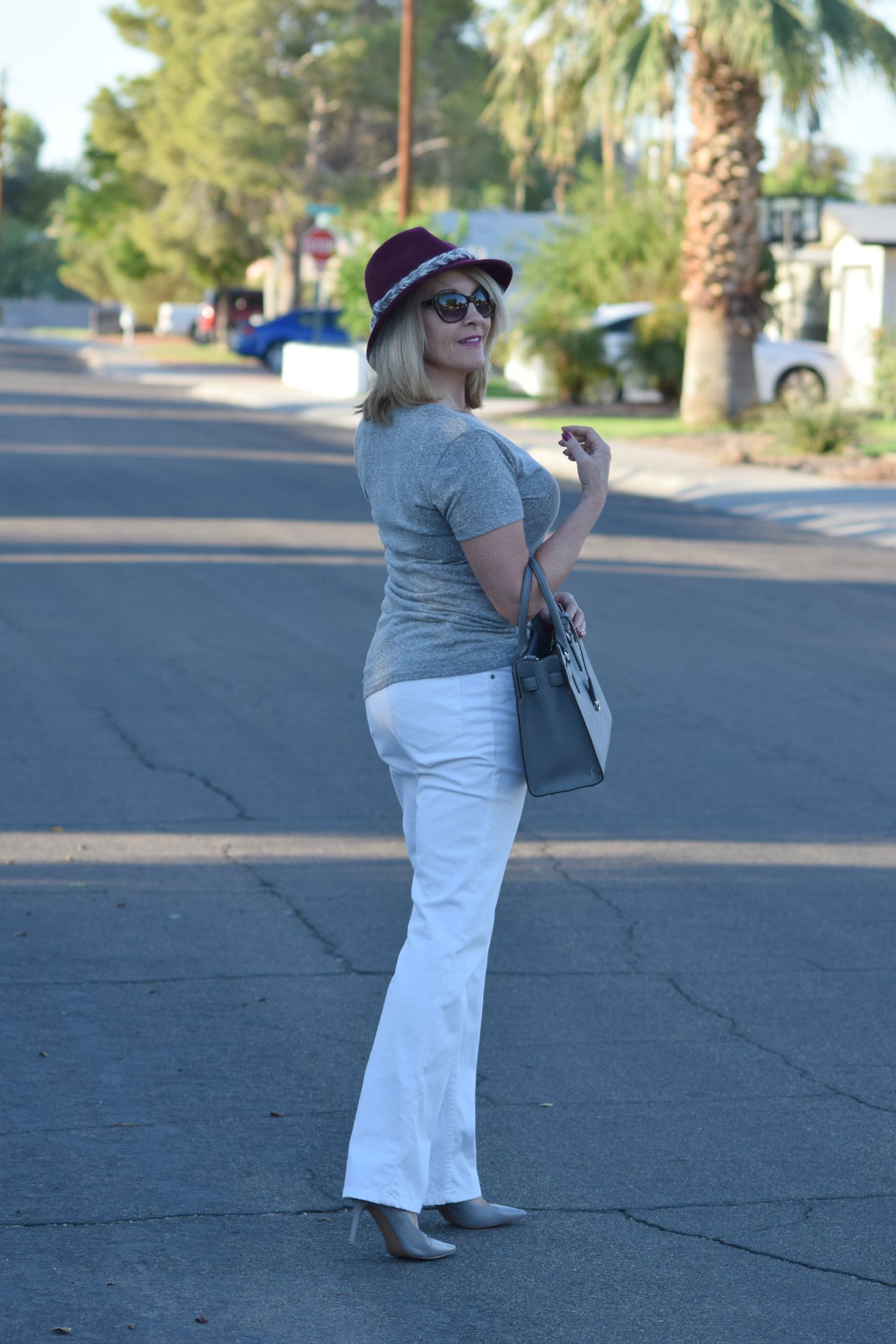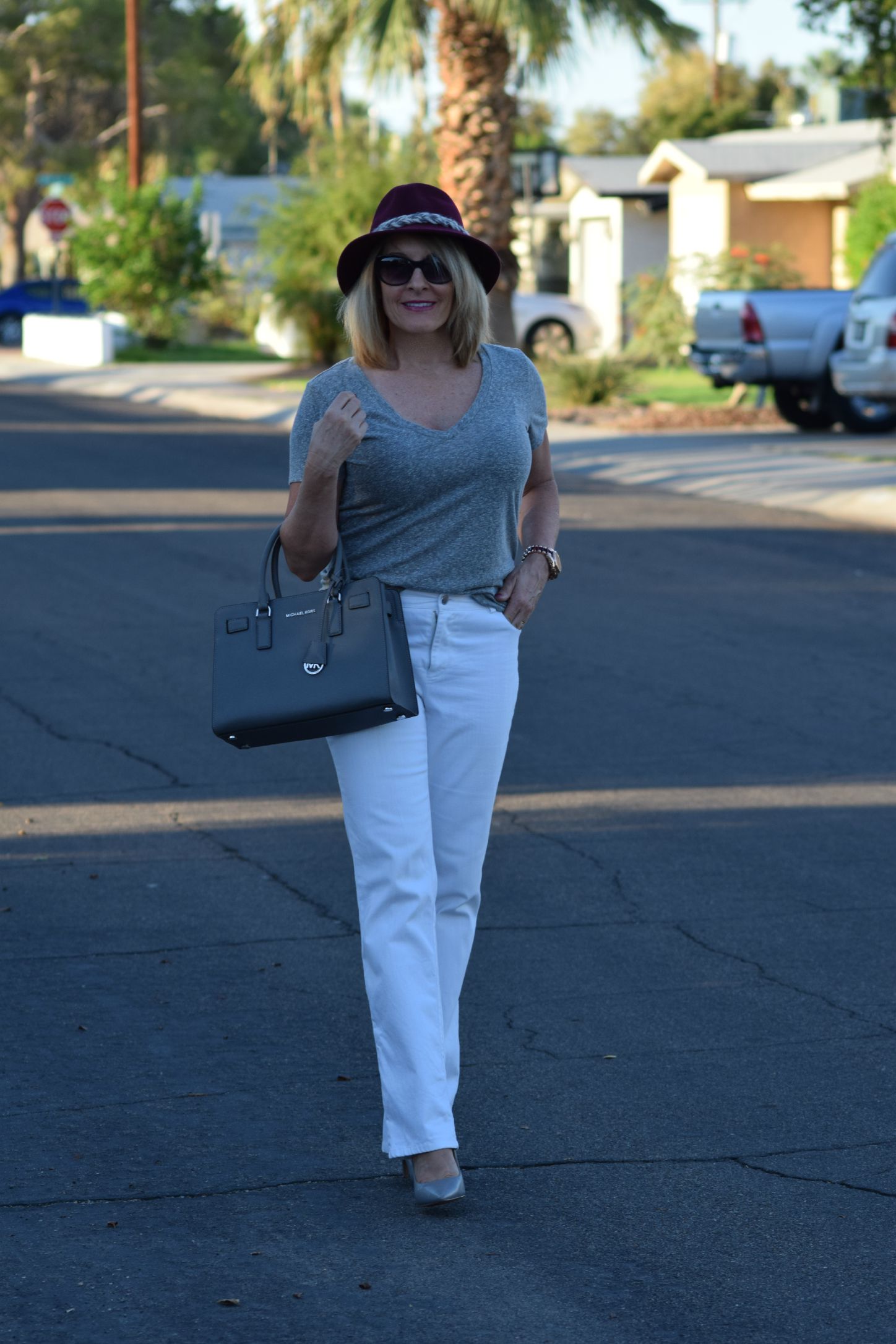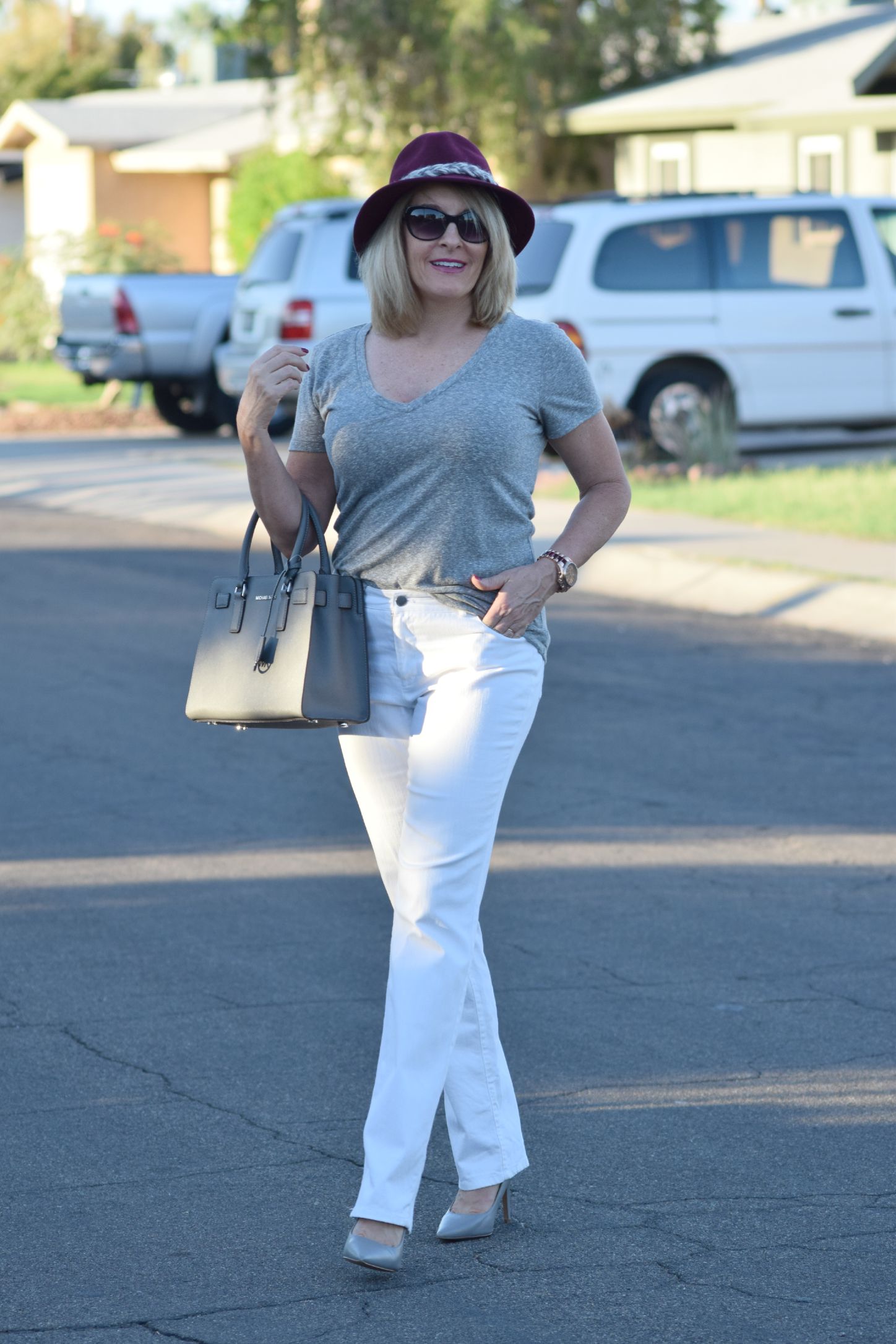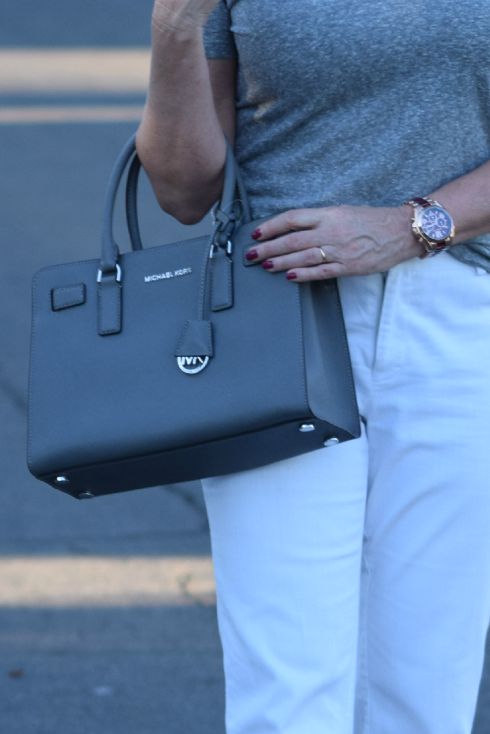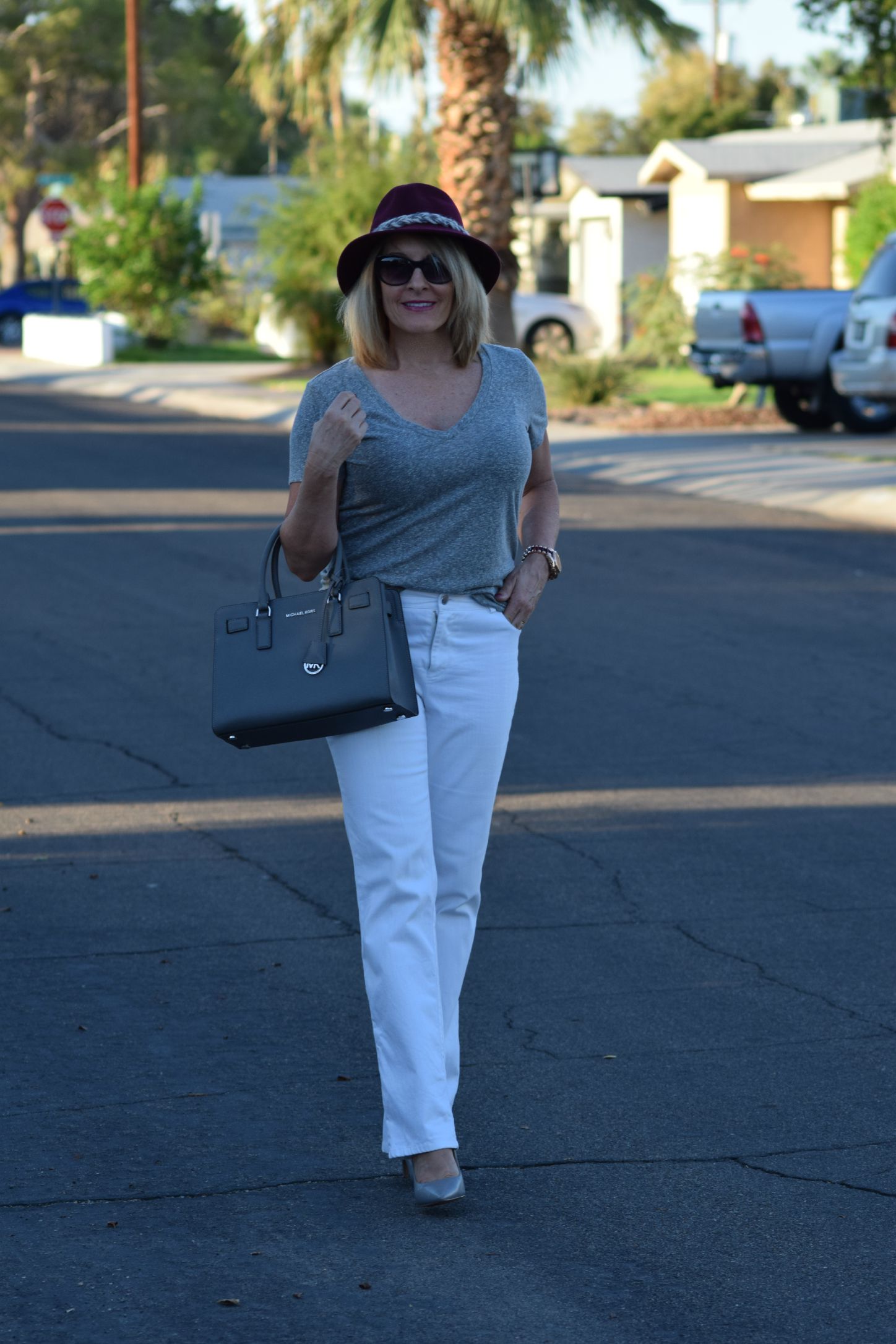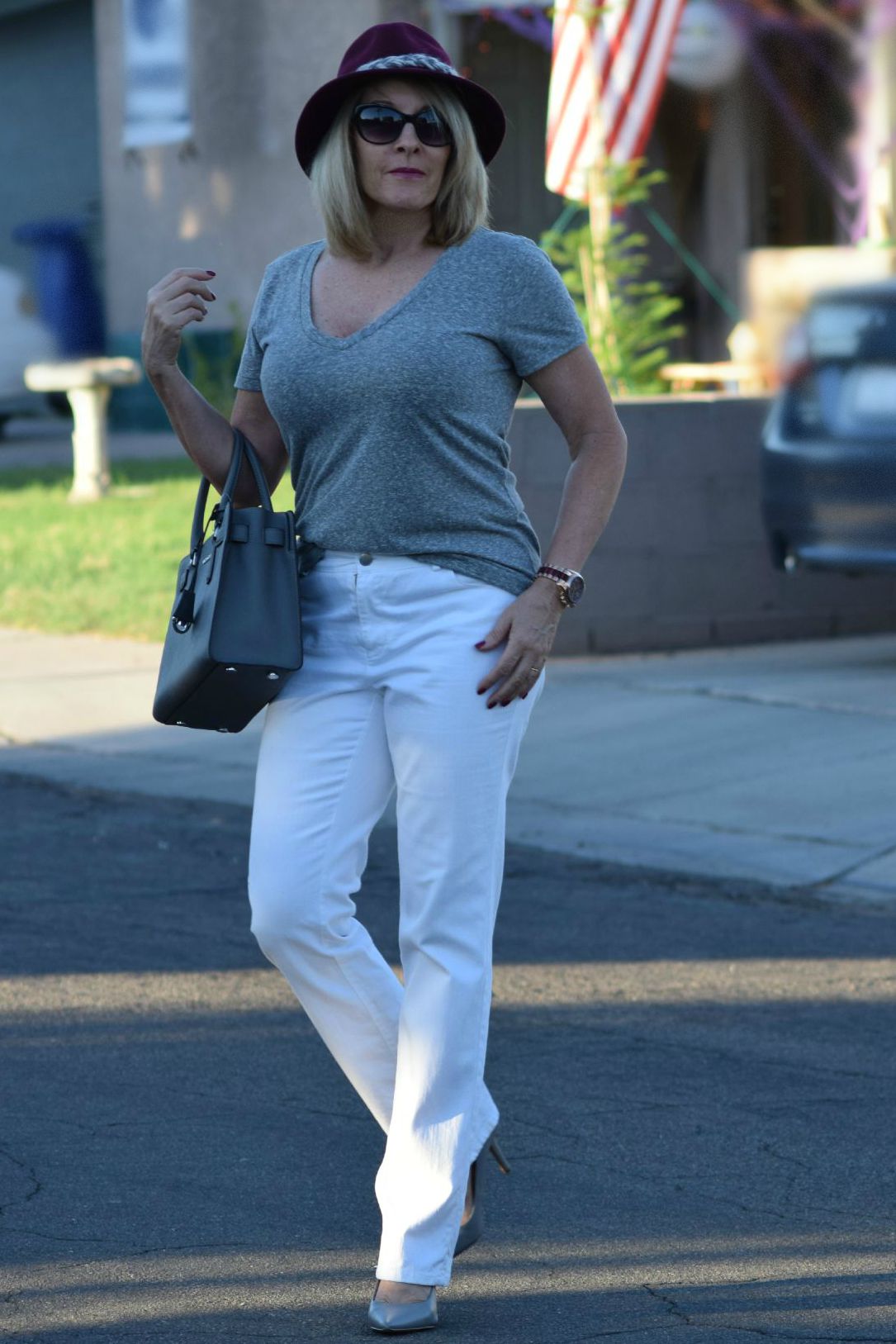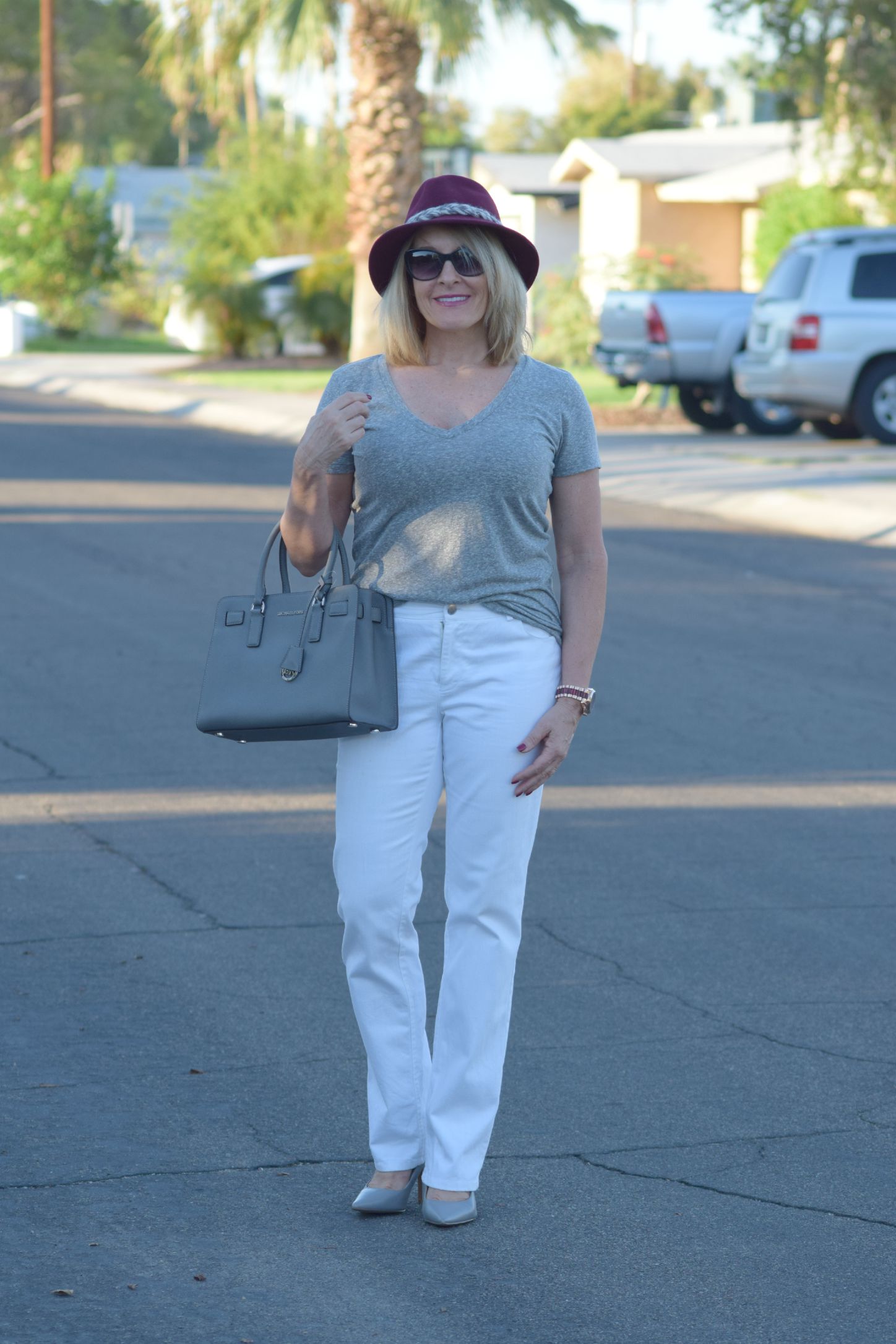 Top • aerie | Boyfriend Jeans, old  • Similar here and several below | Bag • Michael Kors | Watch • Michael Kors | Sunglasses • Ann Taylor | Shoes • Nordstrom | Hat, old • Similar here and here
I normally love skinny jeans, but sometimes I want to be more relaxed.  Enter boyfriend jeans.  Their loose fit may not be as tailored as skinnies but they're so comfortable!  It feels a bit as if I've let my hair down.  I've actually had mine a few years but I've linked several newer styles for you in all shapes and sizes.
I've been talking about grey a lot and I like the way it works with a bit of burgundy. It's bringing these white jeans into fall nicely. We're having a ridiculous shot of Indian summer right now (did we really start fall in the southwest?) so lighter colors still seem appropriate. Regarding the weather – it was 100 last night at 7:30PM! Seriously?!
I'm not staying relaxed too long this weekend. I'm hoping to resume our discussion of investing on Money Monday next week.  Although a lot of the information is in my head, I like to double-check with a bit of research to make sure I'm on point. Also, tomorrow is my hubby's birthday.  Now that he's expanding his "birthday month" into his "birthday season" (we couldn't make the timing work for a couple of things he wanted to do this month) who knows what he'll decide to do for his actual day?
Have a great weekend everyone!