I love this pretty ruffle top which was last seen here with jeans.  I've given it another look by adding a tank top and trading the jeans for a skirt. In the interest of transparency, I was hoping for something office-appropriate but the top is too low cut, even with the addition of a tank top. I haven't completely abandoned the concept; we may yet get an office look with this top. Meanwhile, it makes a pretty date-night or event look and the price is fabulous!
I'm not sure how long the ruffle trend will last. It's everywhere, but for how long? We talked about this last spring when I wore a pretty blue pinstriped ruffle top here. When I want something trendy I'll look for good prices. This ruffle top was purchased at Amazon for less than $20! With prices like that you can give a trend a try without the guilt of overspending.
Things are getting pretty busy lately. I still have so much to do before the upcoming tax extension deadlines. Client info is starting to trickle in but I'm sure I'll be slammed as Sep 15 and Oct 17 filing dates loom. I'm trying to be consiste with posts on Haute Business, but I already missed a day last week and I'm already hours late today. That's not boding well for the next few weeks! Those little challenges are nothing compared to the trauma happening in Texas. Our thoughts and prayers are with friends and family and complete strangers. I'm sending a special shout out to my Aunt Betty and Uncle Dale and dear friend, Donna.  Love you and praying for your safety!!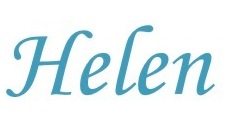 Ruffle Top | Tank Top | Skirt | Zara Bag , others here, here and here | Shoes | Earrings, similar here