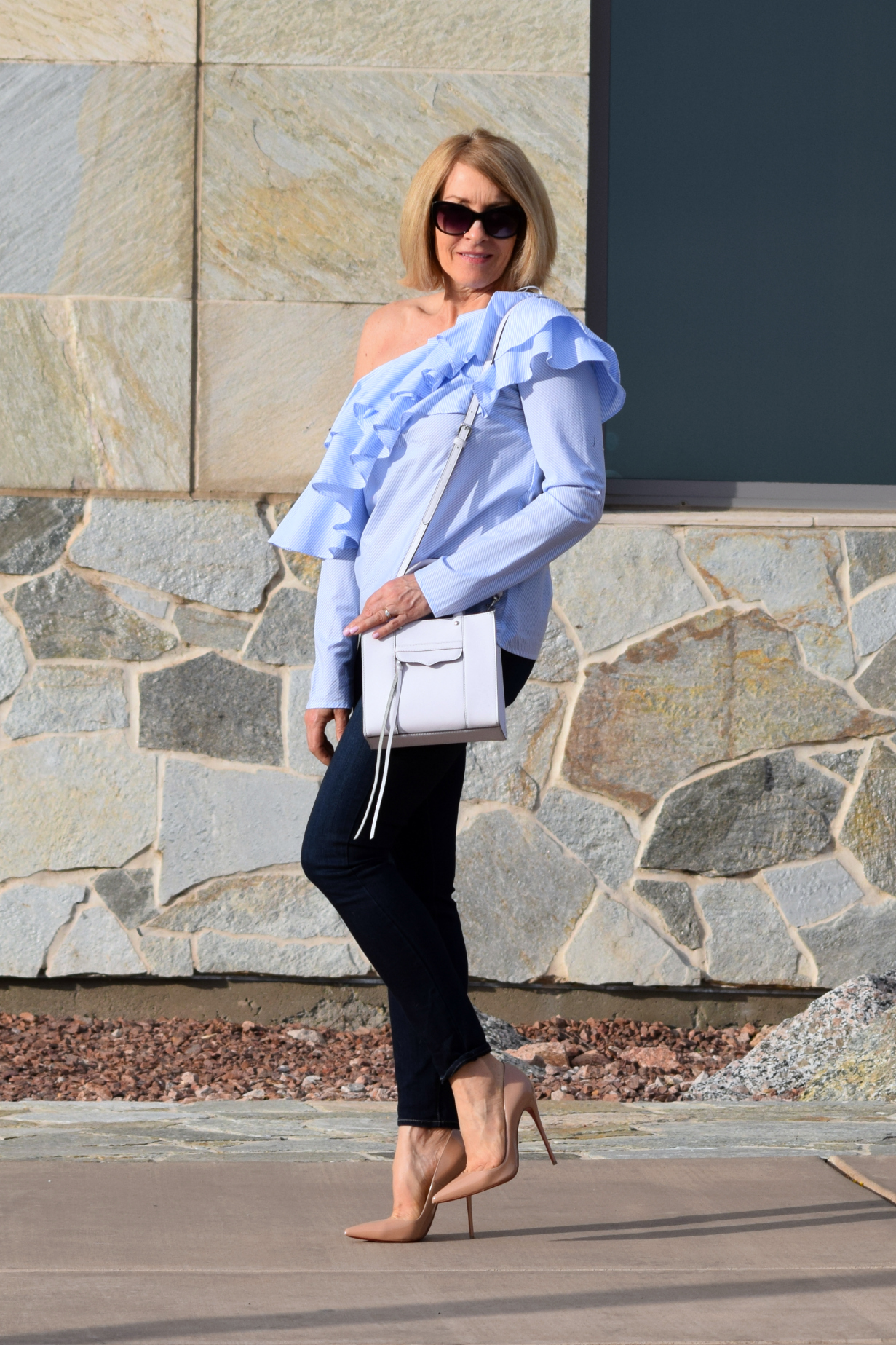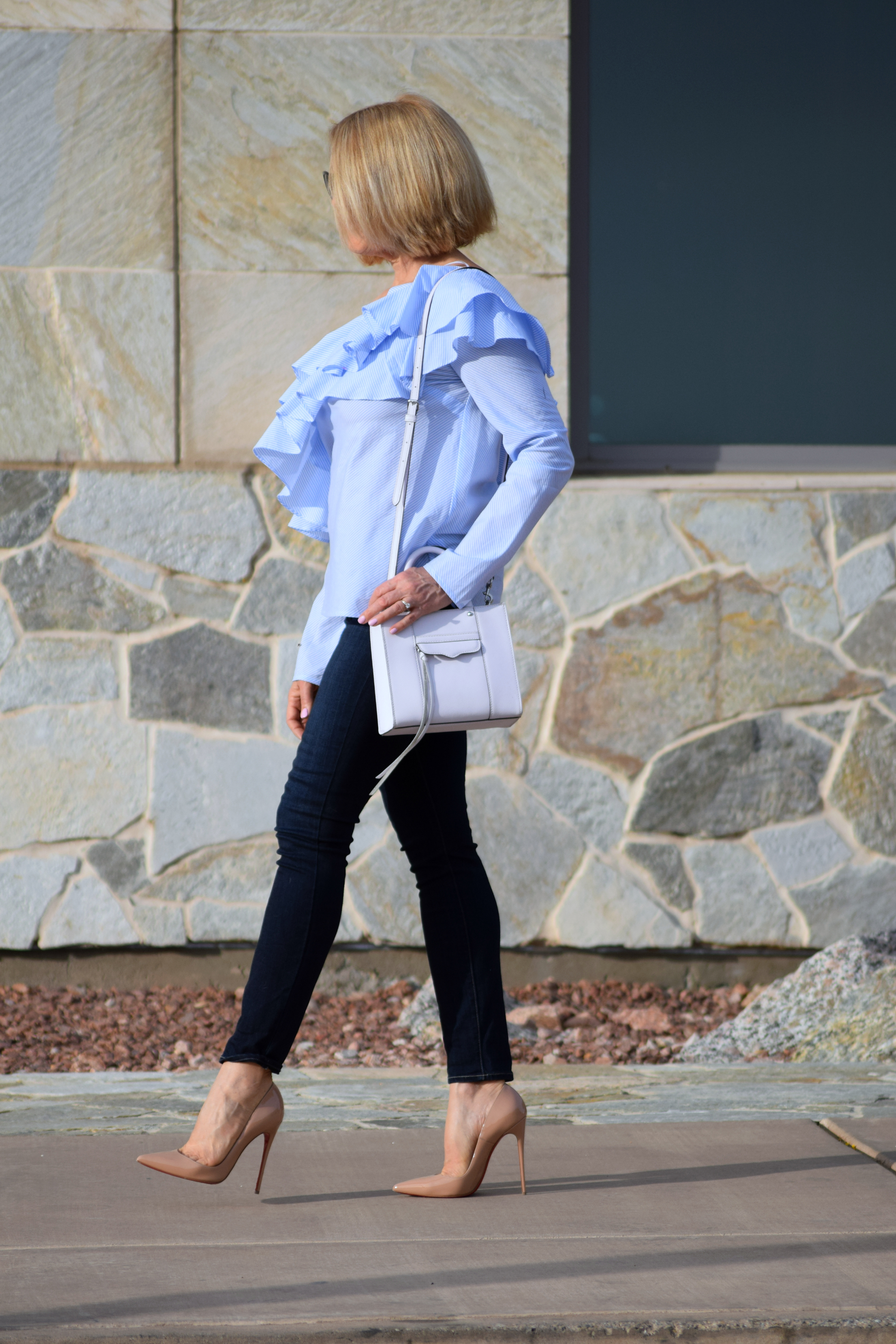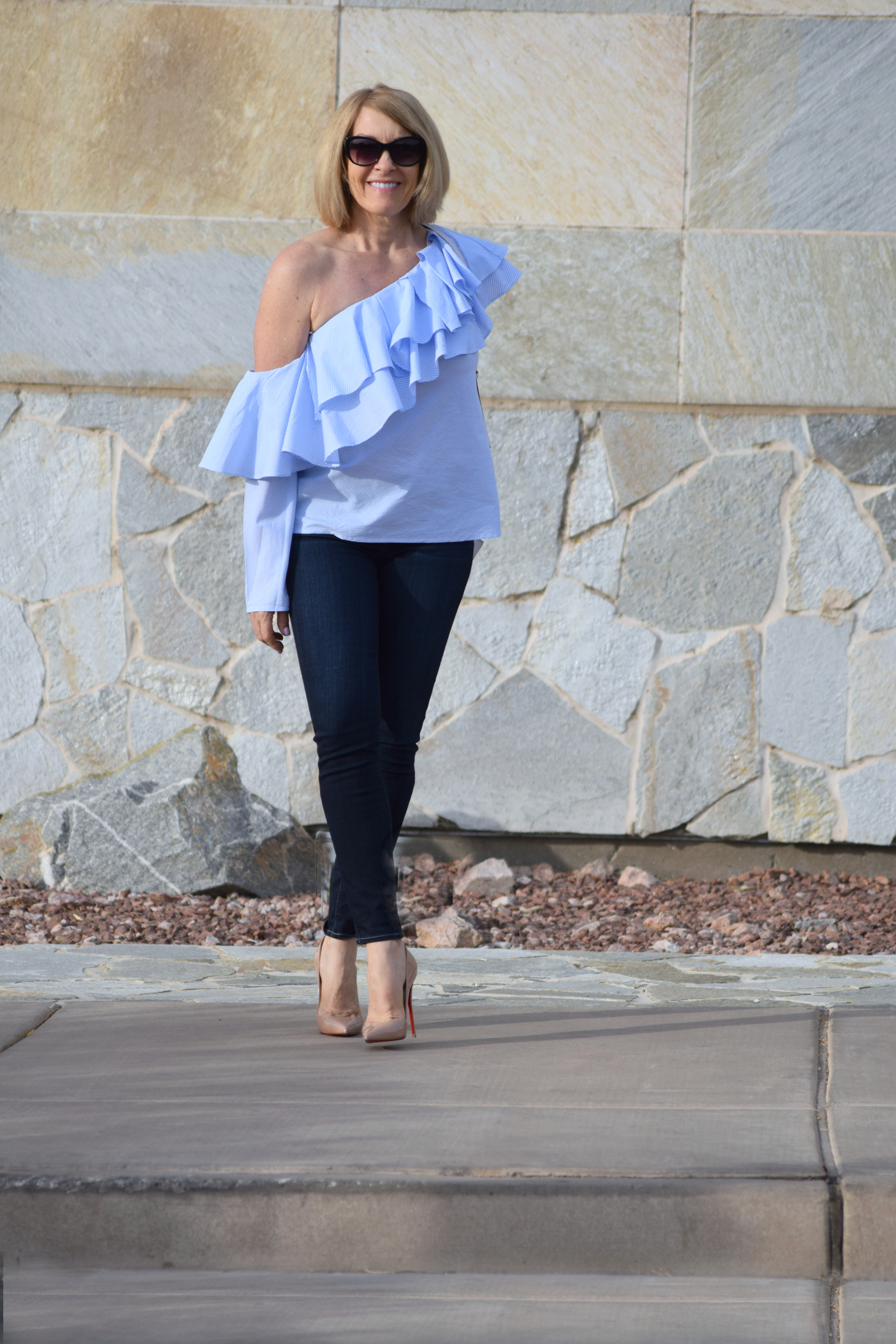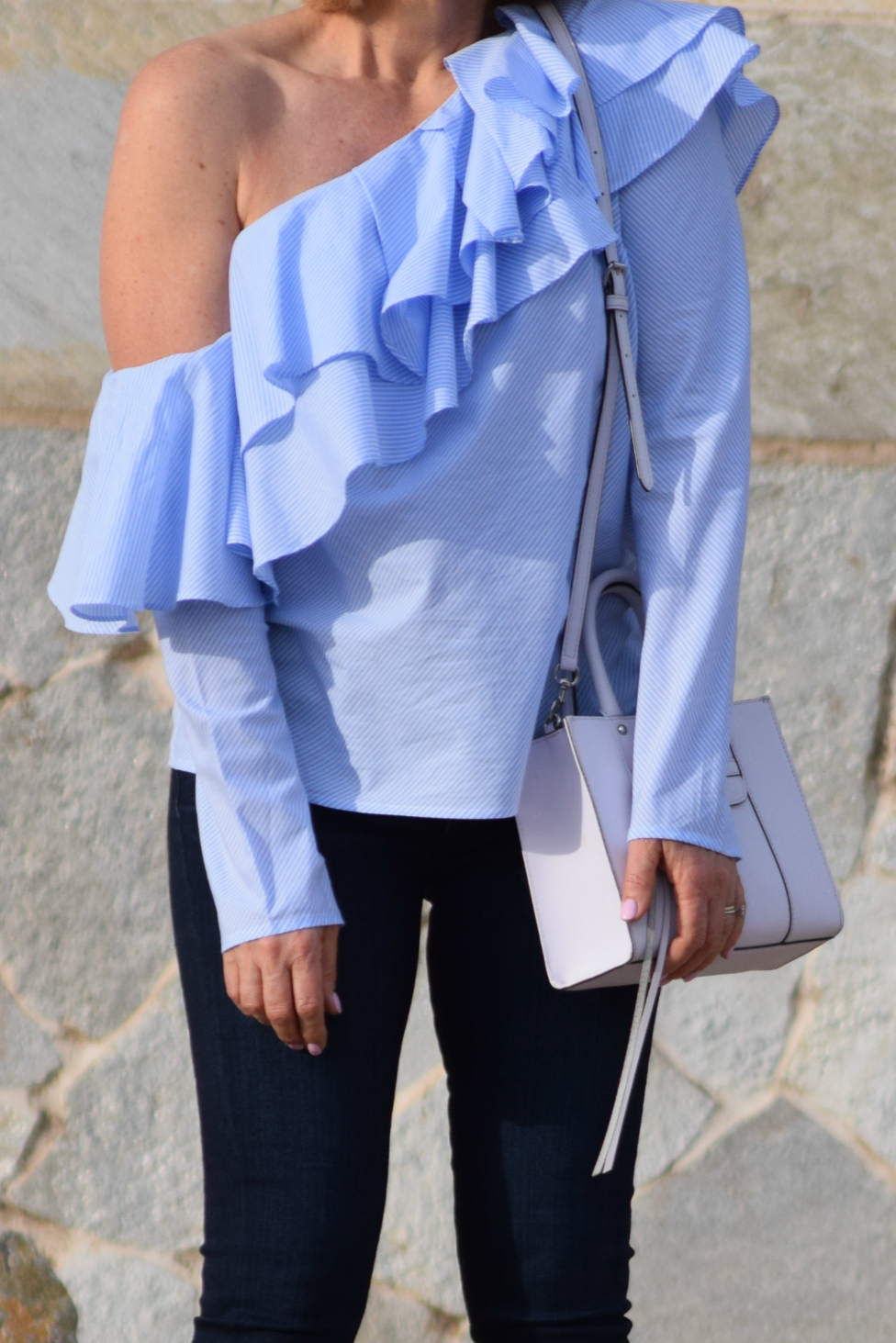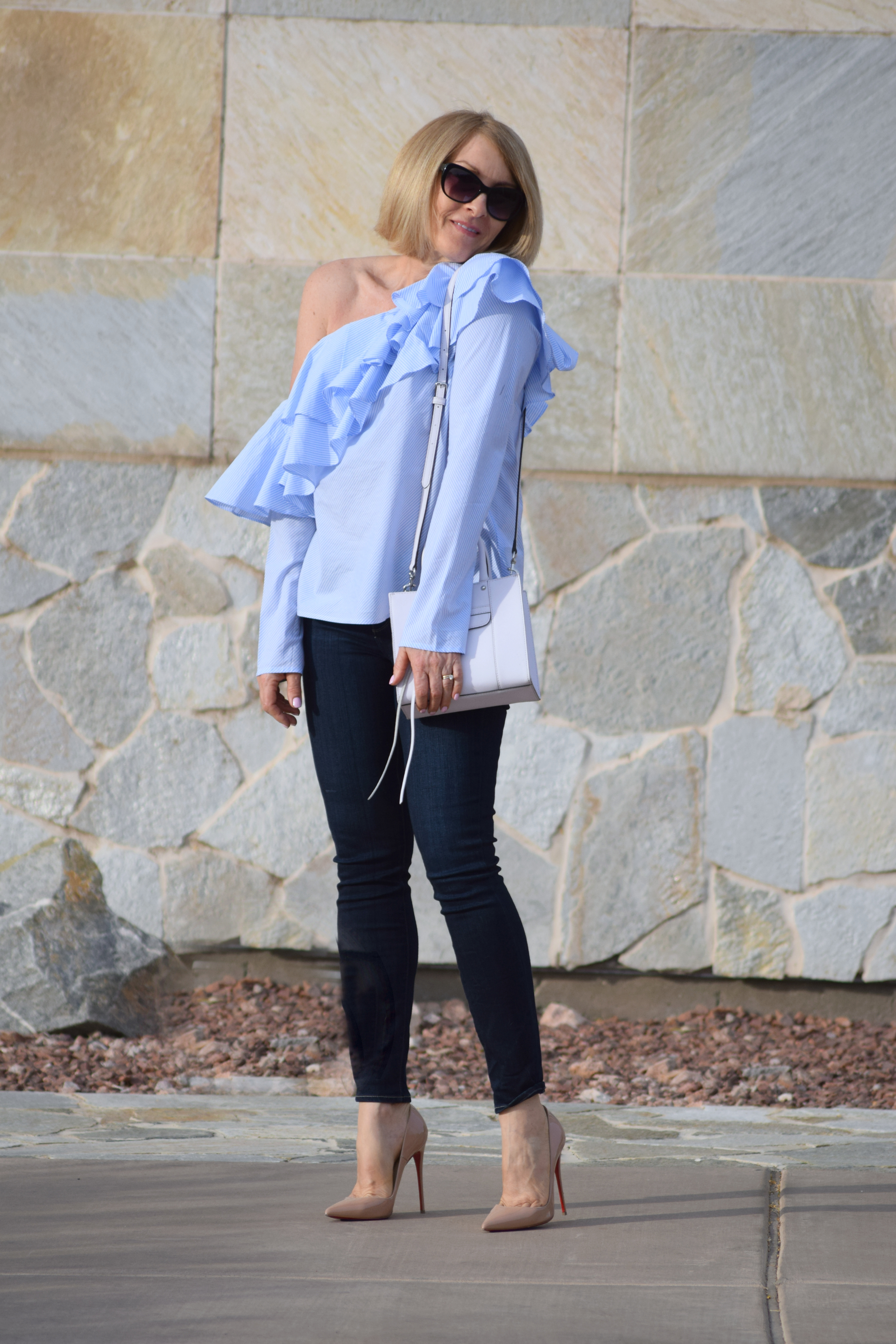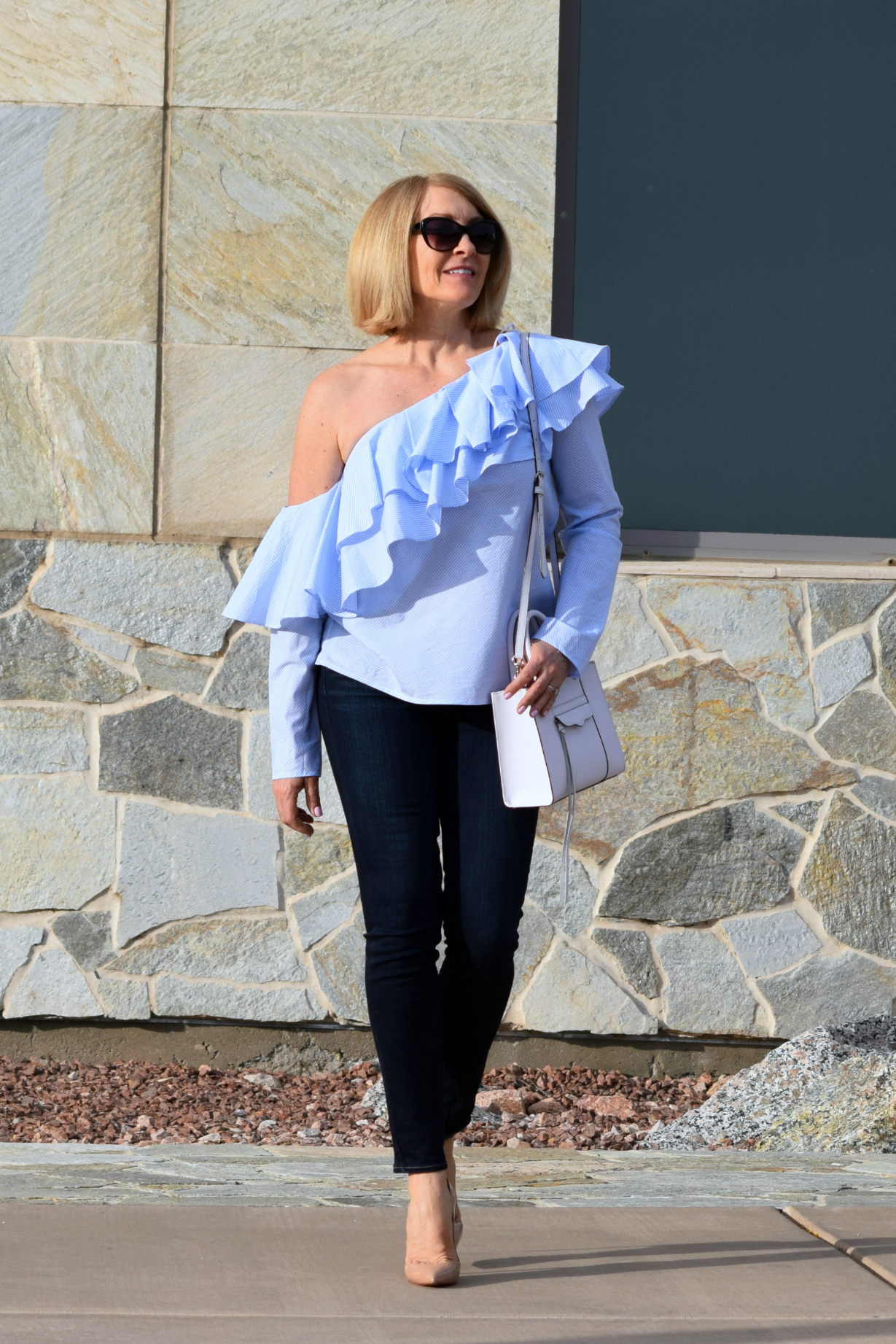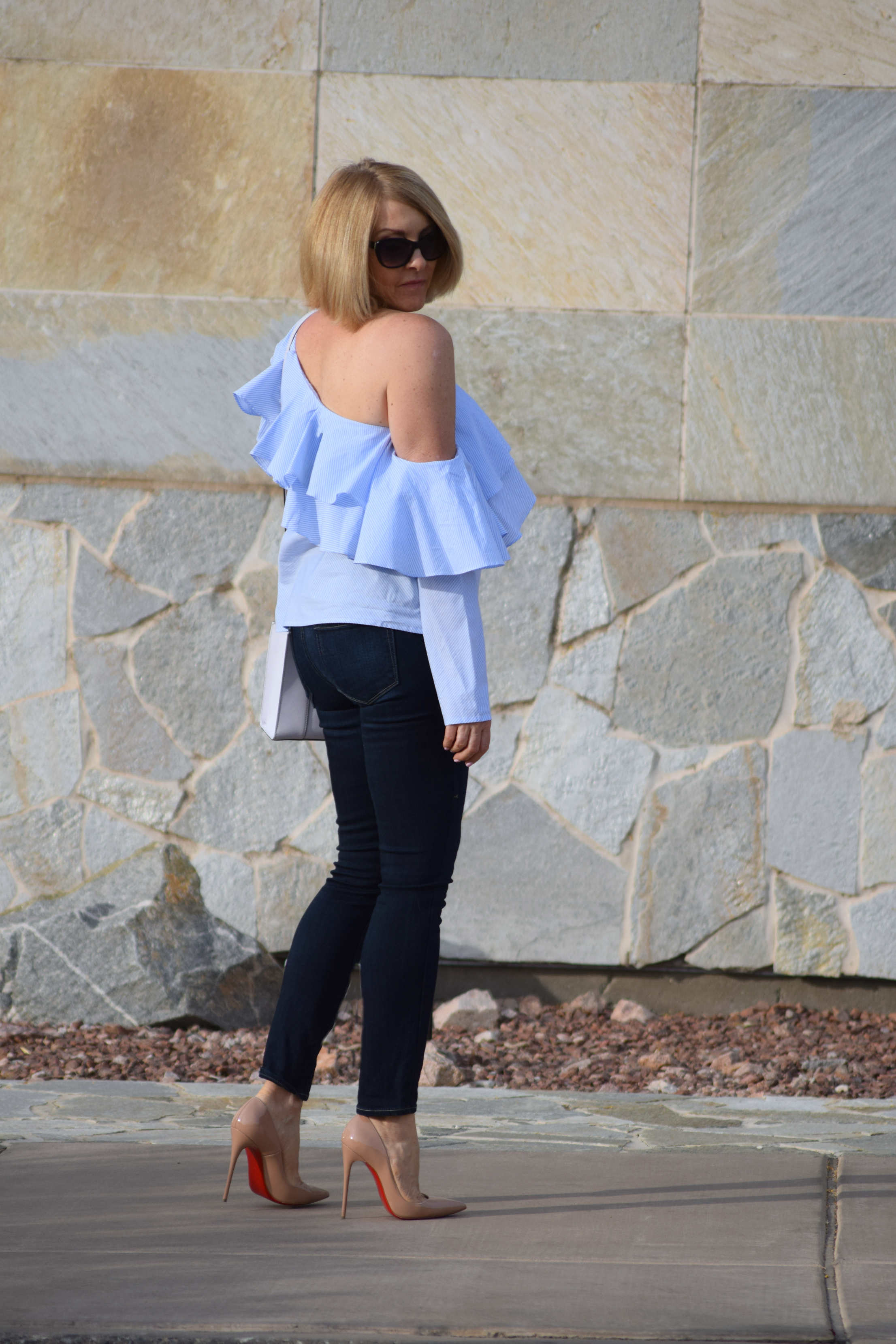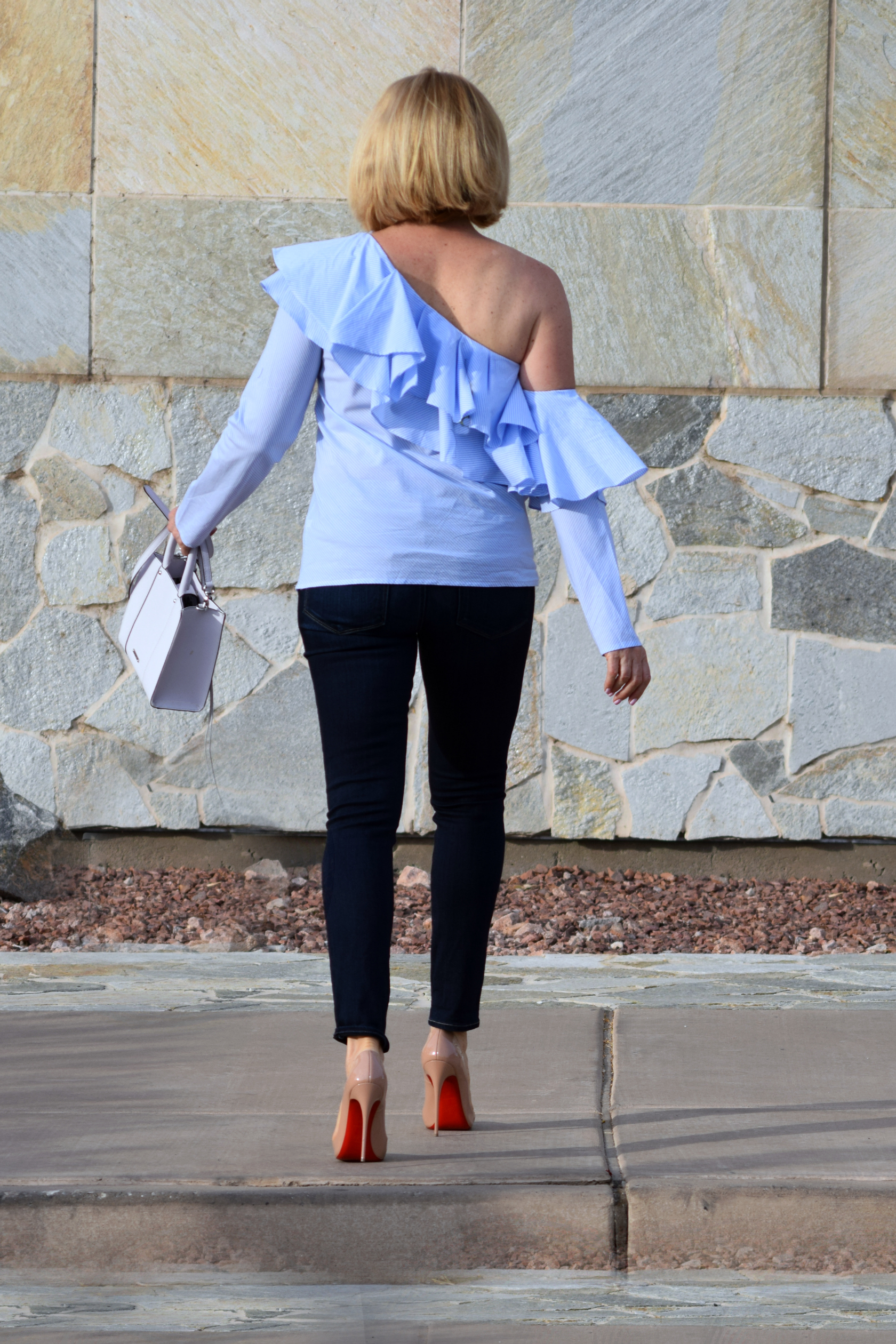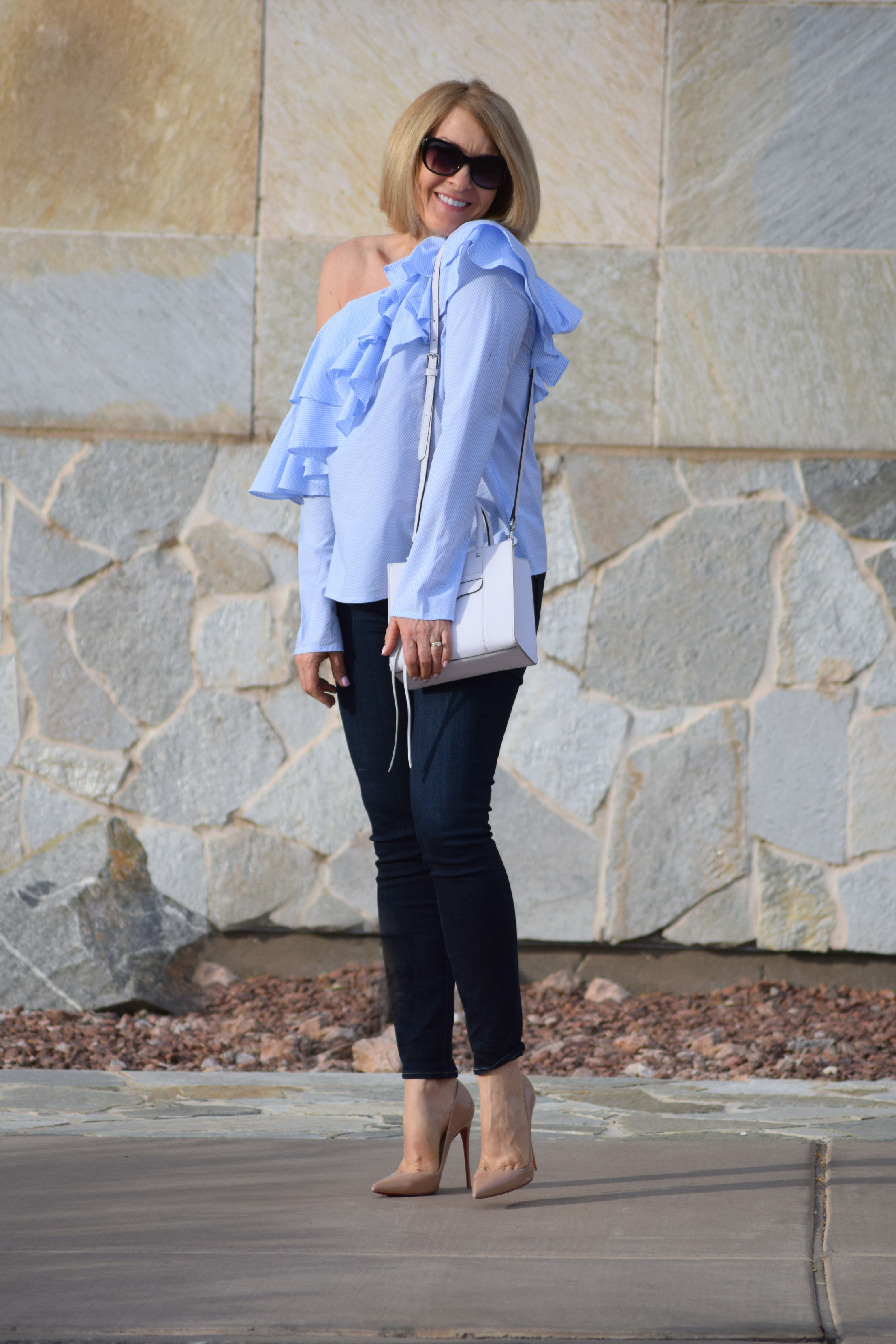 Ruffle Shirt • Dillard's (In-store only), similar options here, here, here here  and below | Jeans • Paige, also here and here | Watch • The Horse | Shoes • Christian Louboutin | Bag • Rebecca Minkoff, other options here and here
It took a little while, but I decided to jump on the blue ruffles bandwagon when I found this cute top.  I wish it were available online, but I was only able to find it in store at my local Dillard's.  There are so many options for this look, however, and I've included several.  Okay, I went overboard.  If Spring 2017 has a "look," this is it.  Blue ruffles, whether seersucker or chambray, are everywhere. If you're not a fan of  the ruffle, deconstructed shirts in mini light blue pinstripes, seersecker or smooth cotton, are also all over the place.
Most versions of the shirt will dress up or down, and light blue flatters most skin tone and hair color combinations, two reasons that may help to explain the overwhelming obsession.  With so many variations available, you will certainly find one to compliment your body type, as well as your budget.
Budget may be the ticket here.  When something this specific takes the fashion world by storm, it usually doesn't have staying power.  I think it will continue to be a very popular look through summer but I'm not expecting to see it in a year.  With that in mind, choose an option in a price point that works for your single season item spending limit.  I've linked items under $30 and over $400.  You can find off-the-shoulder or full coverage.  I'm showing mine with jeans today; I've also paired it with white denim for a future post.  There really is an option for everyone!
How do you feel about the trend?  I'd love to hear your thoughts.
Thanks so much for reading today!