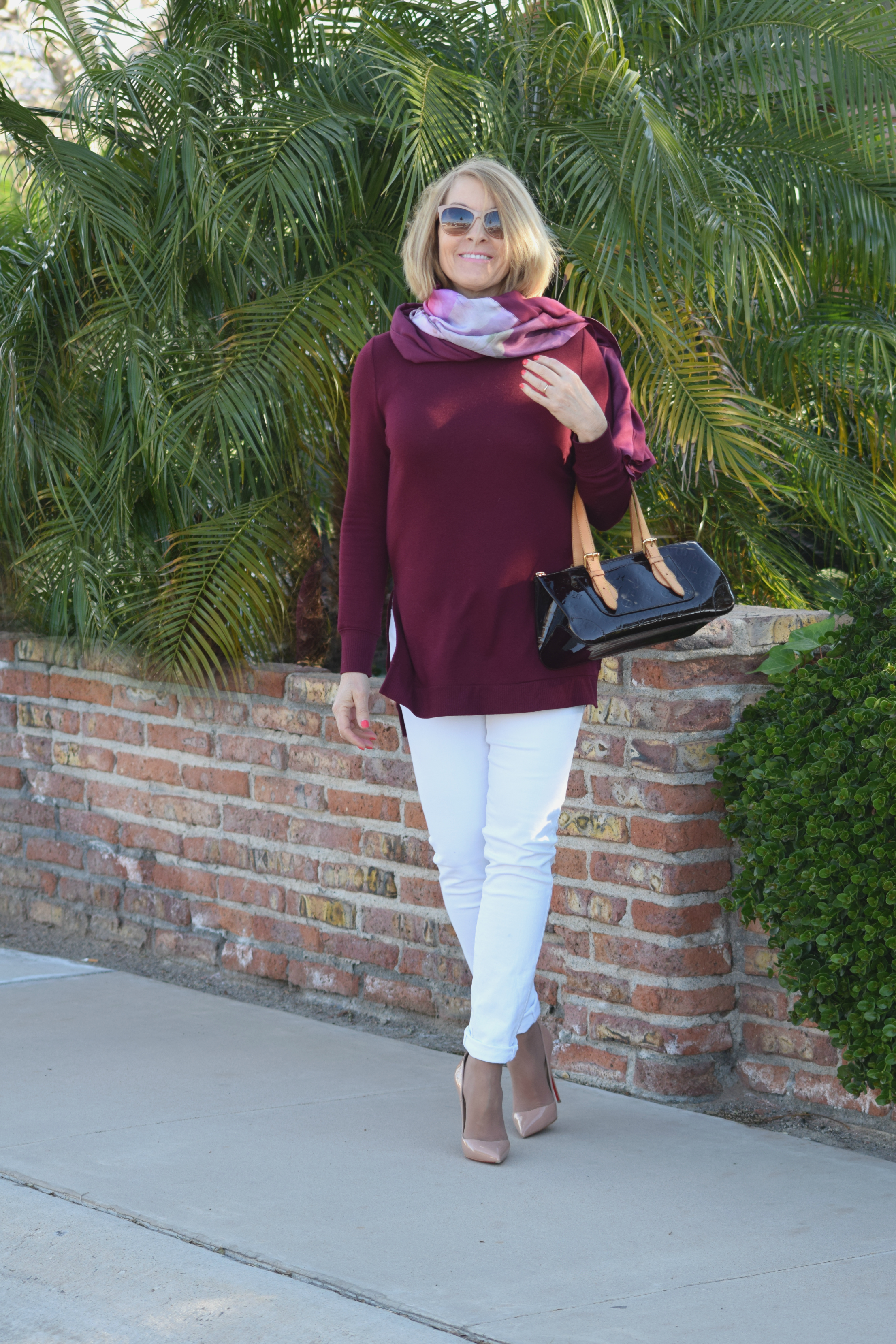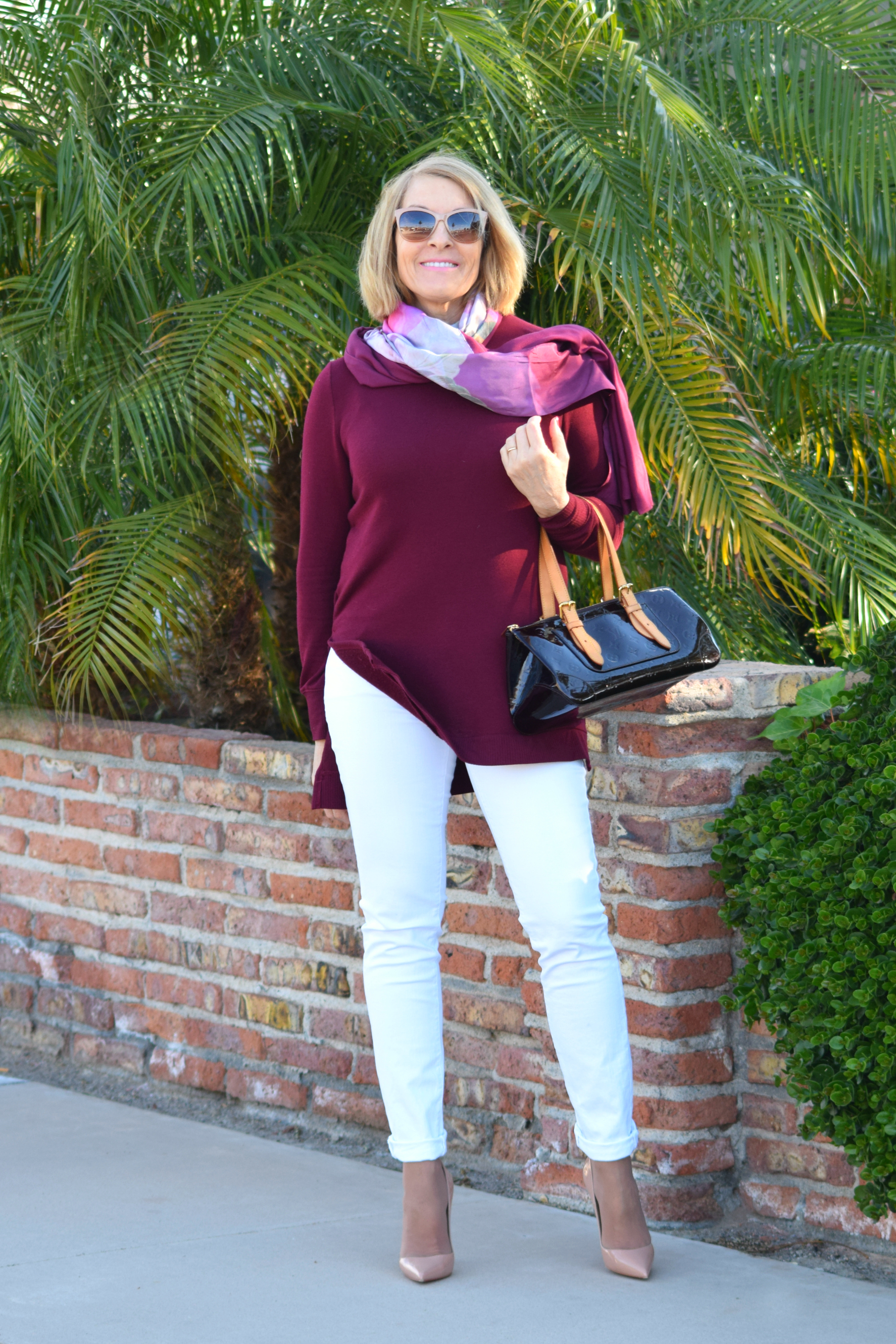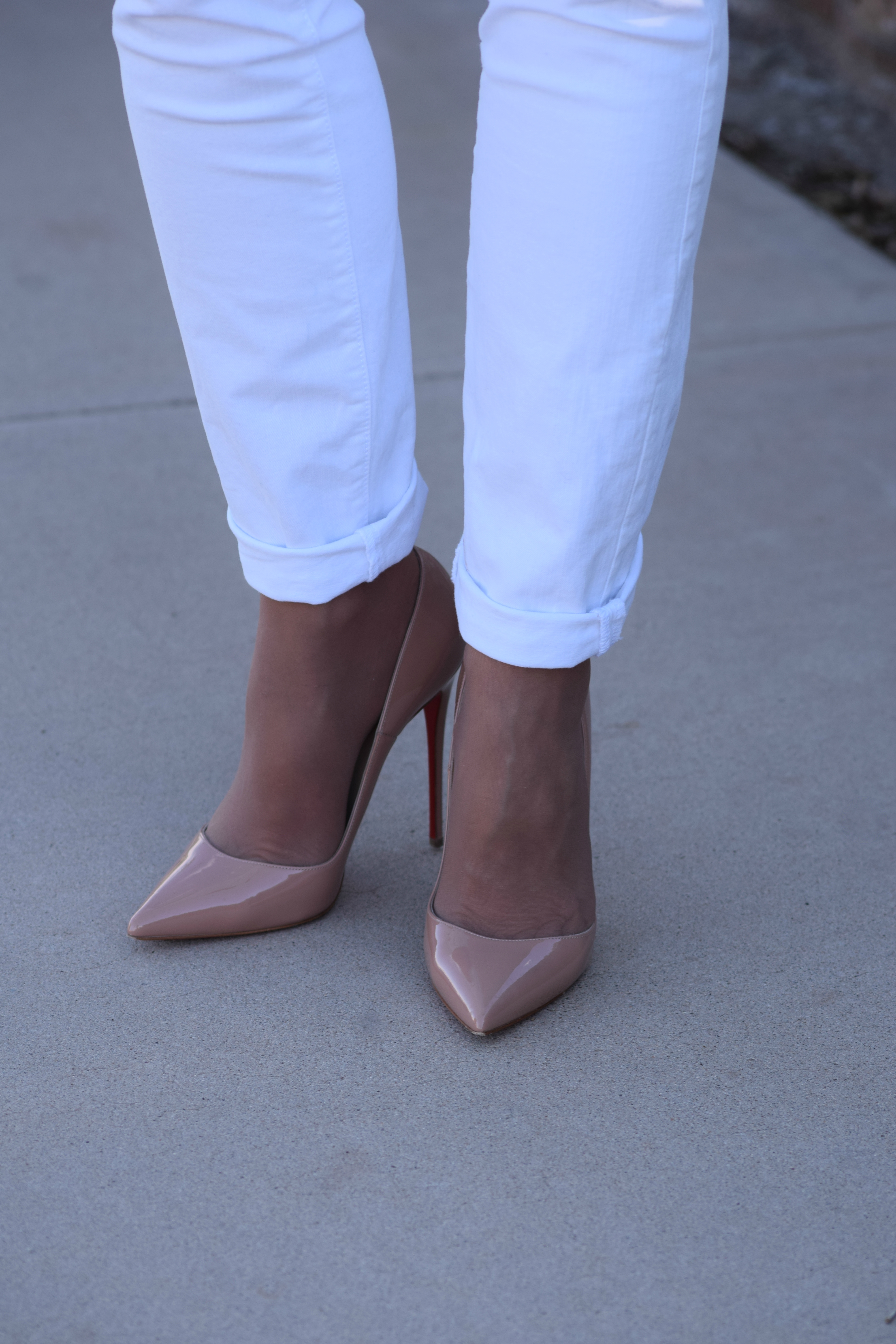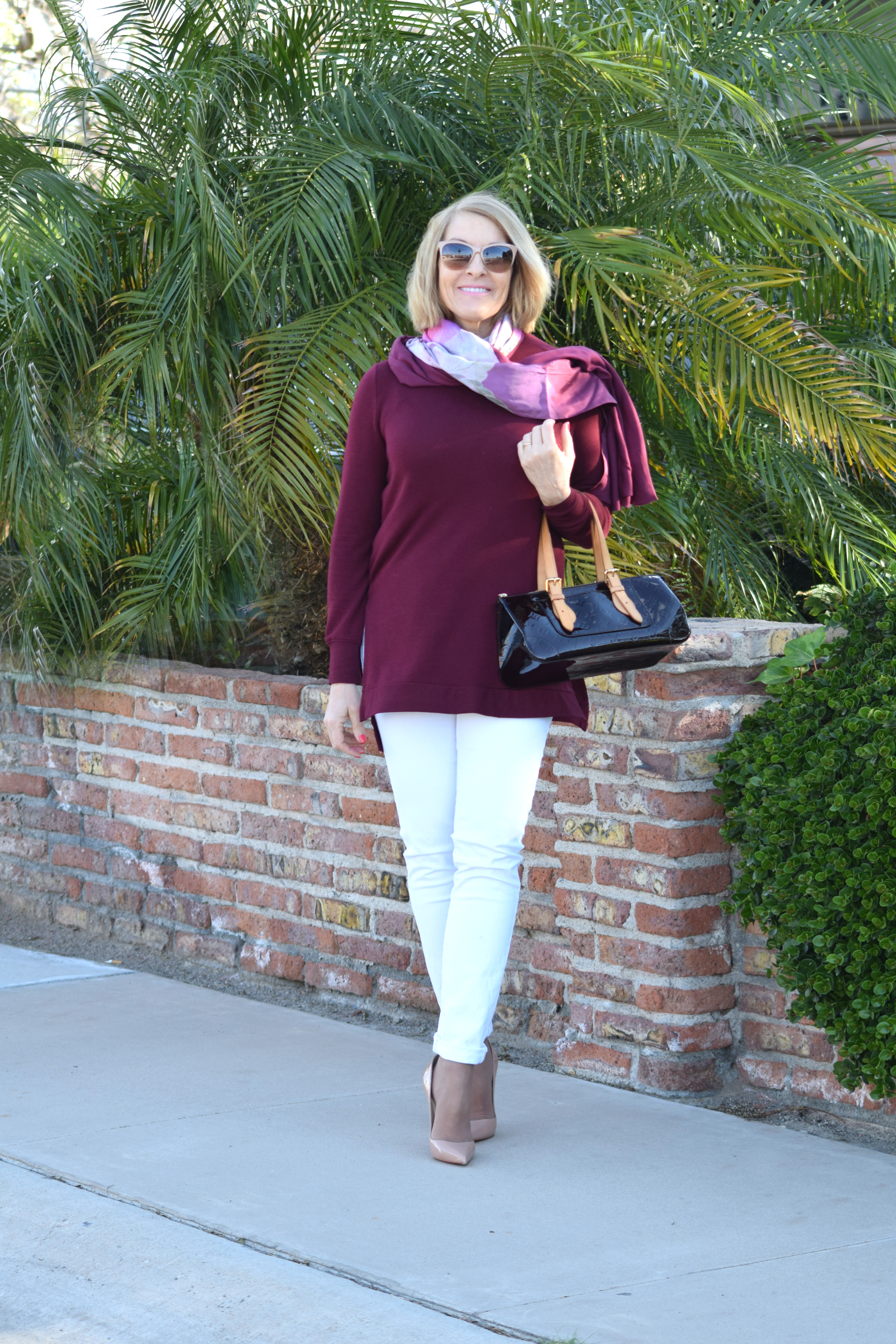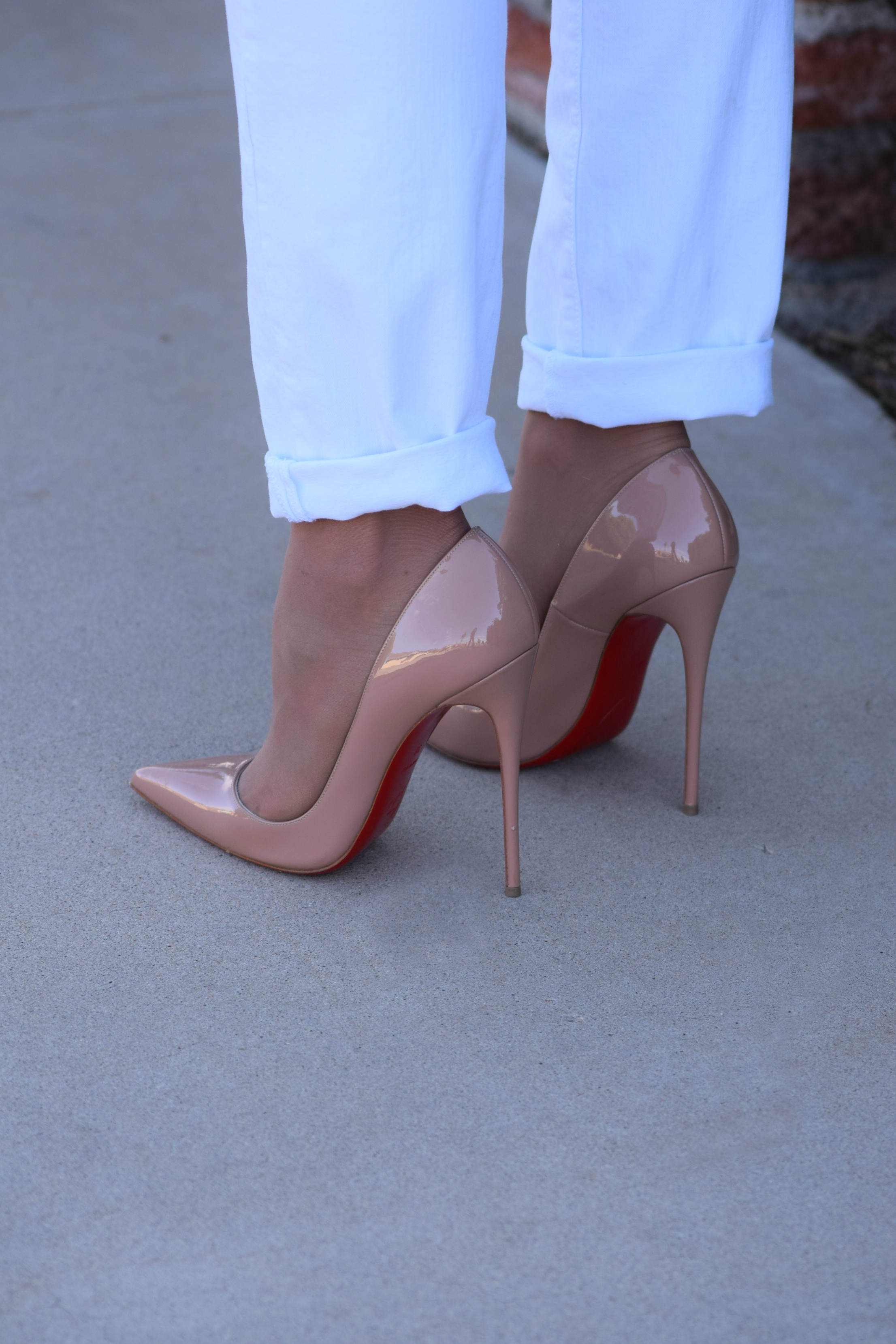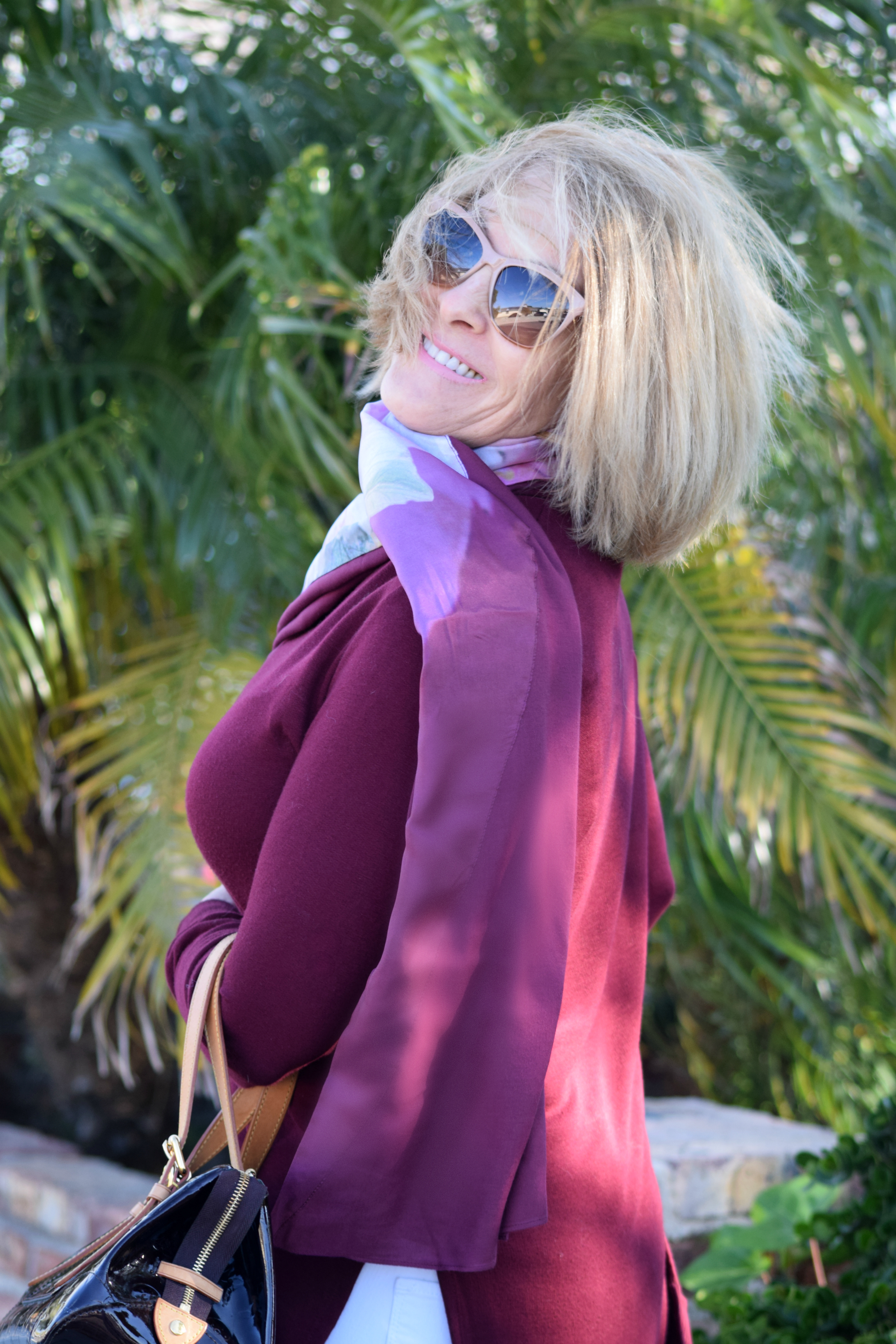 Scarf • Ted Baker | Sweater • Nordstrom, longer version here | Sunlasses • Nordstrom | Bag • Louis Vuitton similar here and here | Shoes • Christian Louboutin, also here | Jeans • Similar NYDJ or
these | Lipstick • M·A·C Fleshpot | Lip Liner M·A·C Subculture
In the words of Winnie the Pooh, it was a blustery day.  Some days you're just going to deal with wind.  I had scarf and hair blowing all over the place!  If I know it's going to be windy I'll forgo lip gloss because it's just a mess.  A good gust will whip my hair across may face and splat!  Right into the gloss where it just sticks.  Hair falling somewhere between the chin and shoulders seems to be the worst for that.  Do you have that issue?
As you can see, I'm still in wardrobe transition.  The white jeans with nude pumps look closer to spring than the boots I would have grabbed a week or so ago, but sweaters still rule the day.  This beautiful Ted Baker scarf definitely speaks "spring season" to me.
Regardless, spring is just around the corner.  How are you dressing for it?
Thanks for reading!