What could be better than shopping? How about shopping with good friends, sale prices and a Chico's brunch to boot!  Thank you, Chico's Santa Monica, for a wonderful time and the perfect cap to our weekend.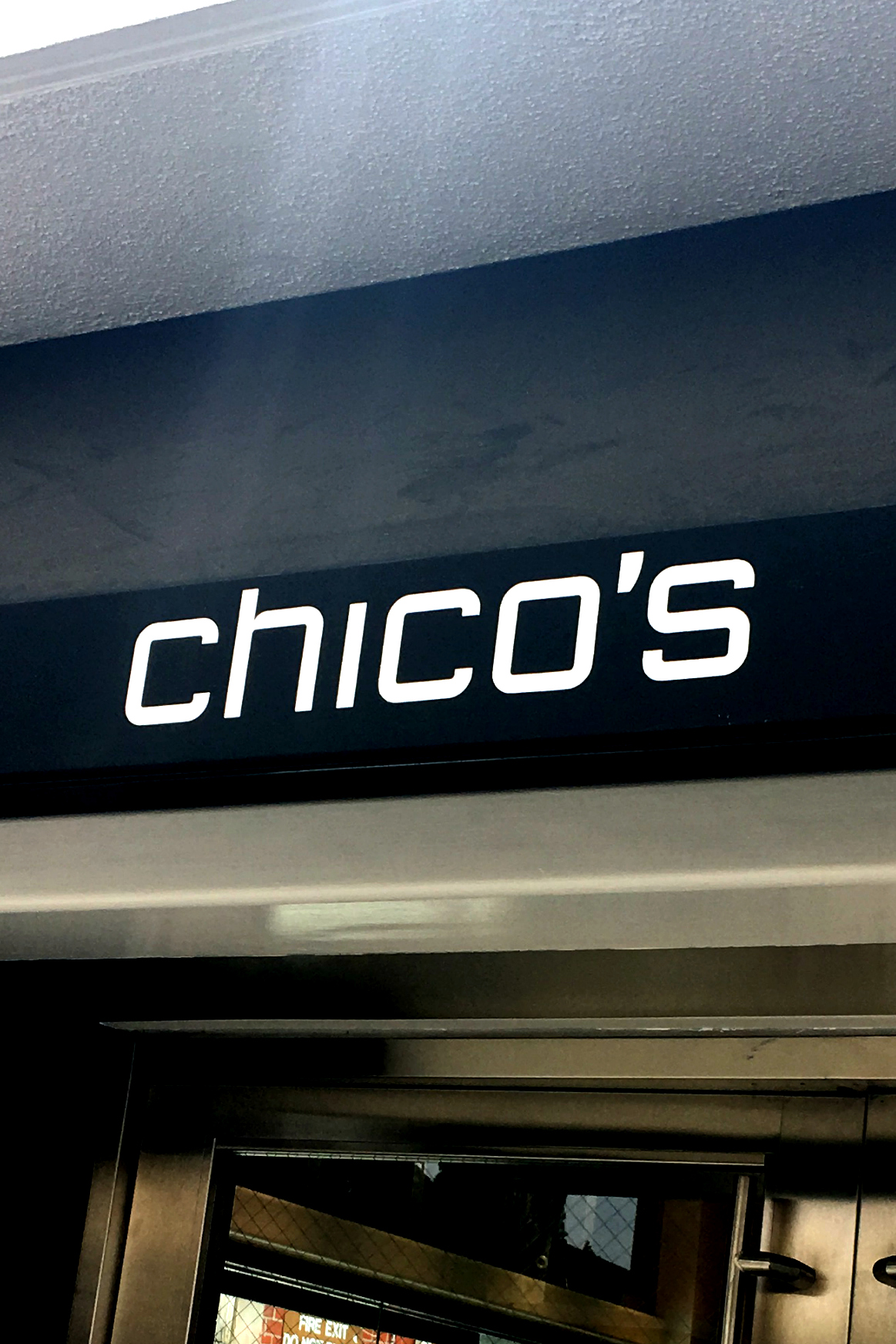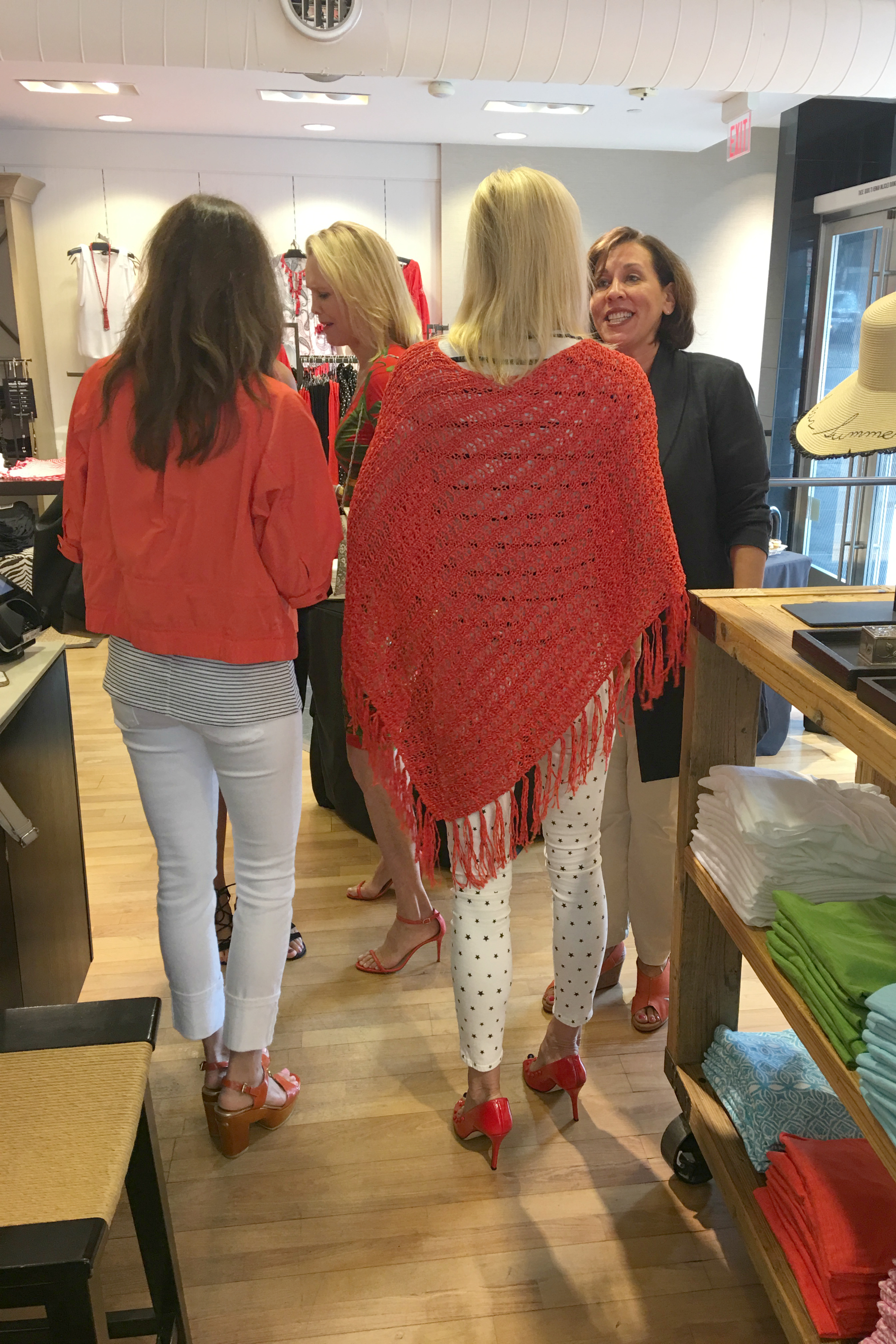 I had so much fun with these lovely ladies!  Karen of Wear with Passion, Nancy Duncan, 80s supermodel with new project almost ready to unveil, Catherine of CatherineGraceO and founder of The Fierce 50 Revolution, and Cindy of the great trio that is Fashion Trends and Friends. On Catherine: Poncho • Chico's | Striped Top • Chico's | Dot-Print Pants • Chico's  | Shoes • Similar Miu Miu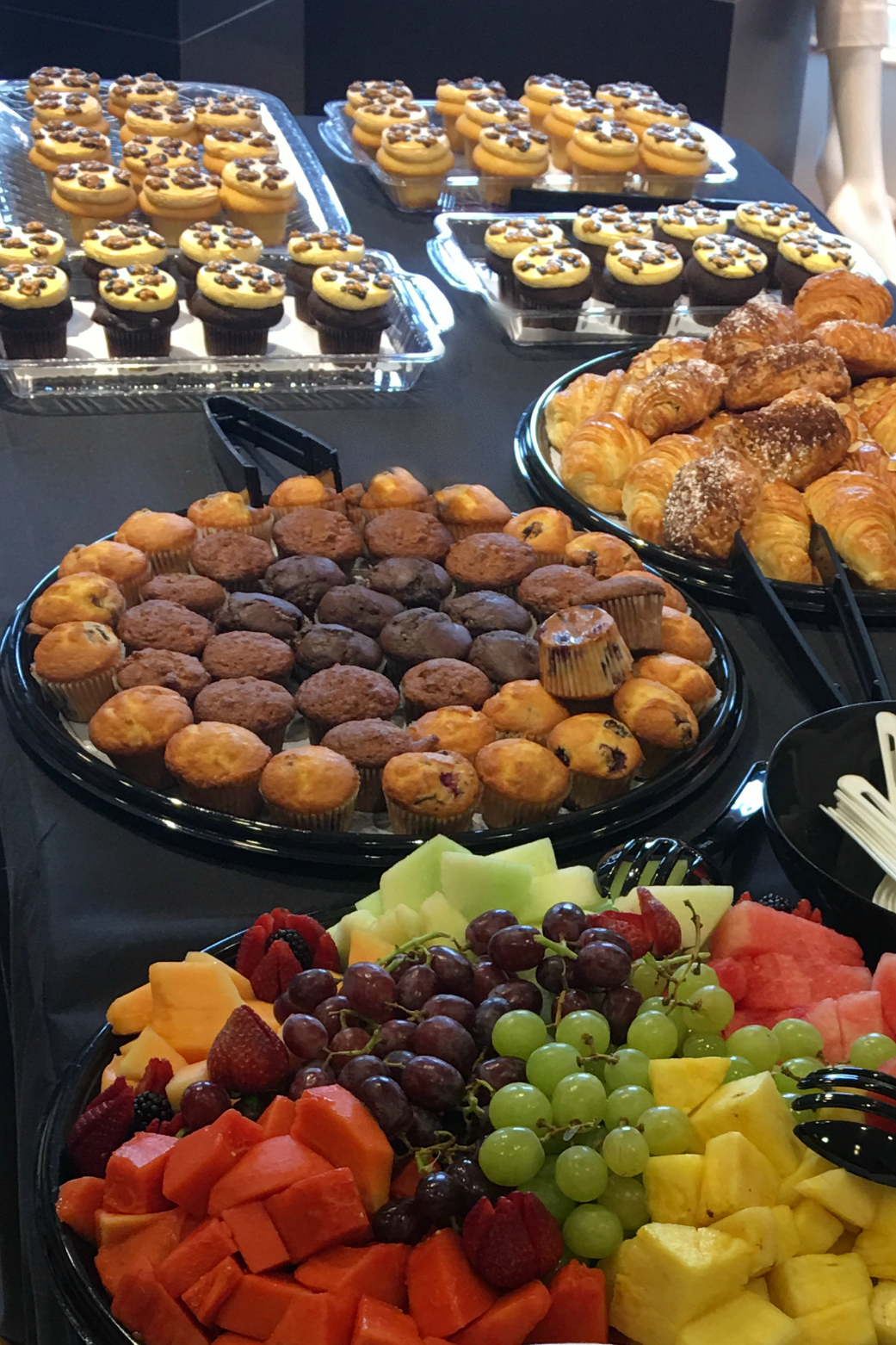 Okay, it's not all diet-worthy, but boy was it good!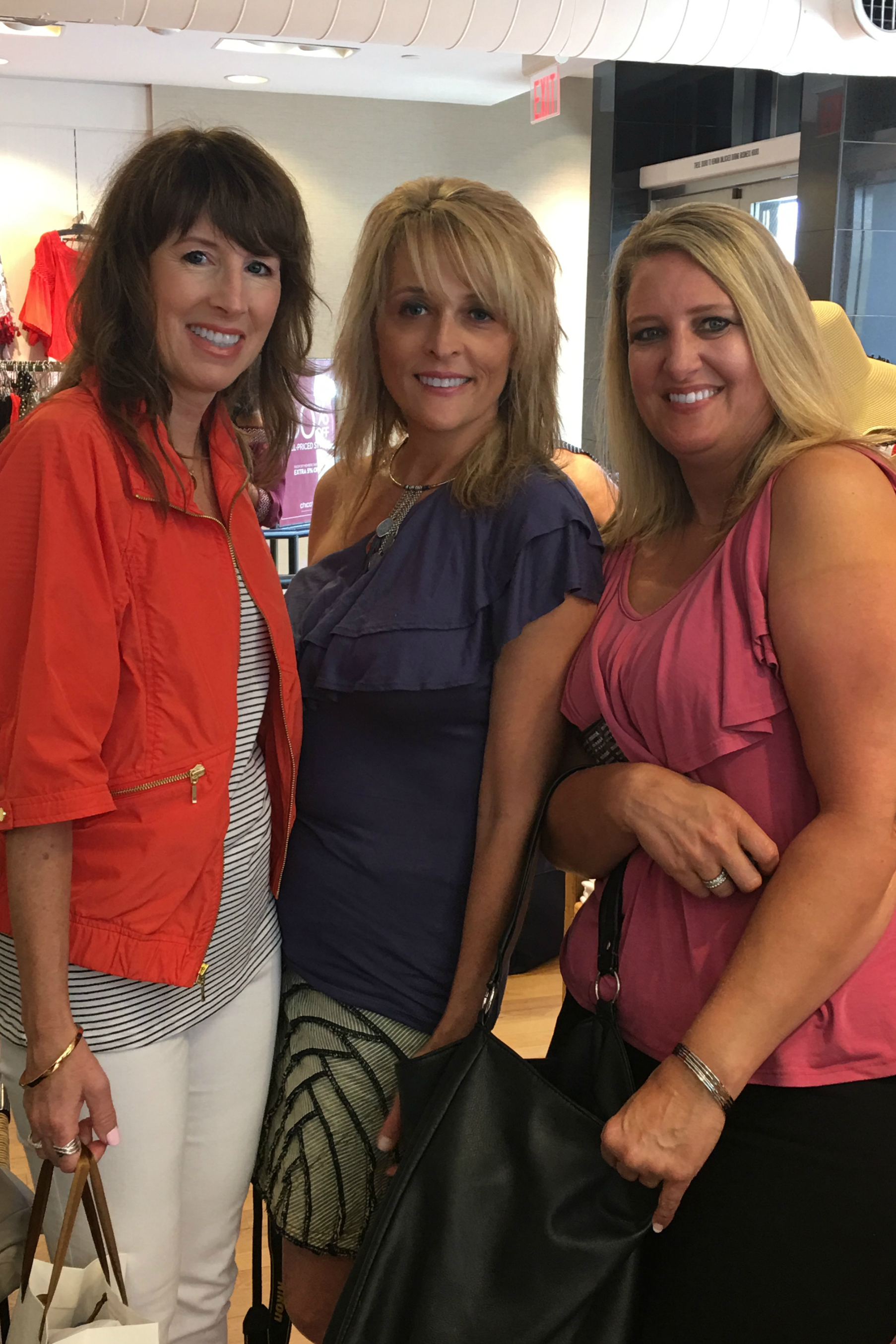 Karen of Wear with Passion, Valerie of Maple Leopard and Val's friend Jonie.  I really connected with these women.  They're so much fun and so sincere and supportive.  They're the epitome of The Fierce 50 Revolution and women supporting women.
On Karen: Jacket • Similar Express | Jeans • Chico's | Shoes • Michael Kors also here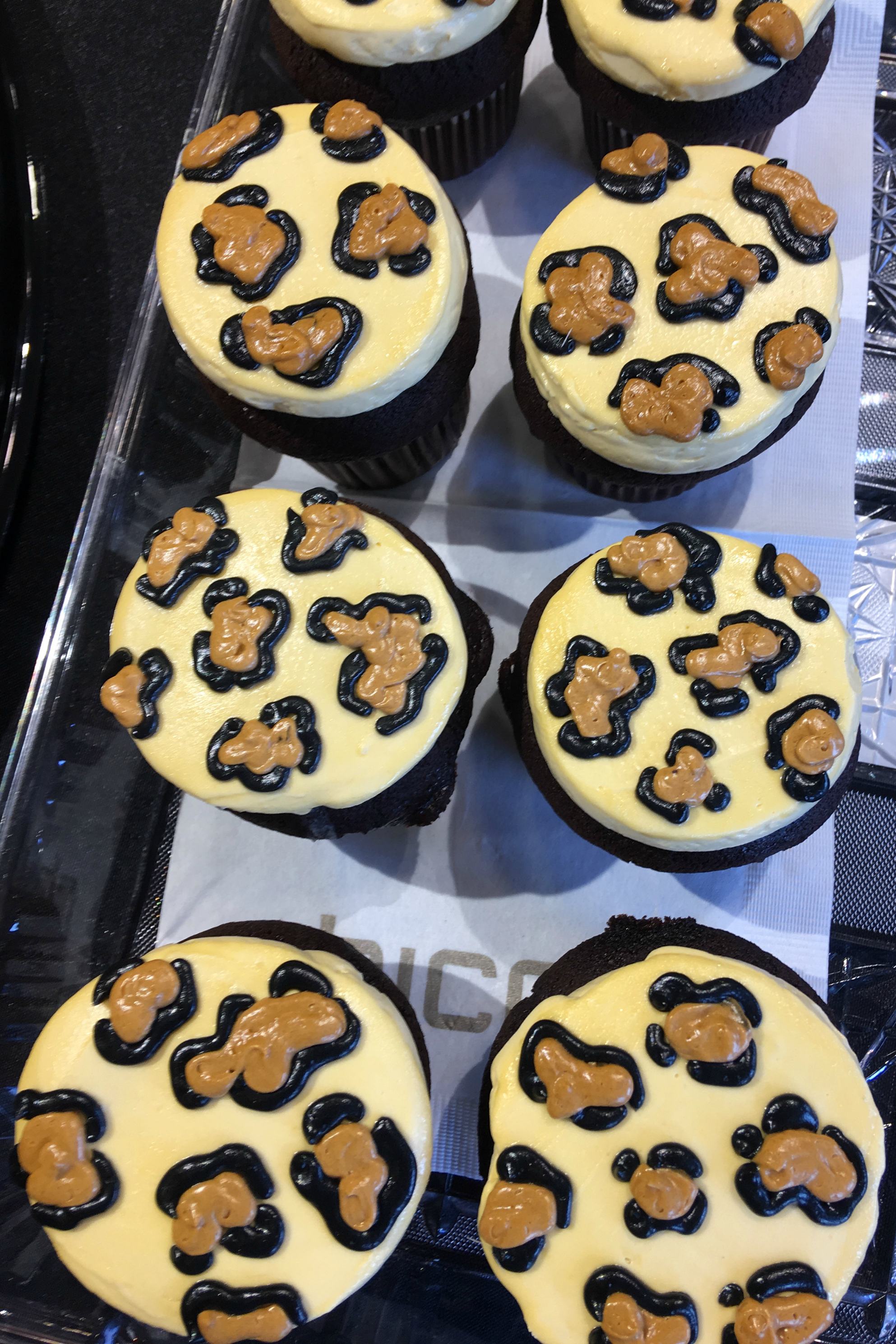 How cute are these cupcakes? Chico's had them made just for us. If you've looked inside a Chico's shopping bag, you'll see the cupcakes are an homage to their leopard signature print which lines each bag. Shopping, friends, sale prices and leopard print – truly a fashion blogger's paradise!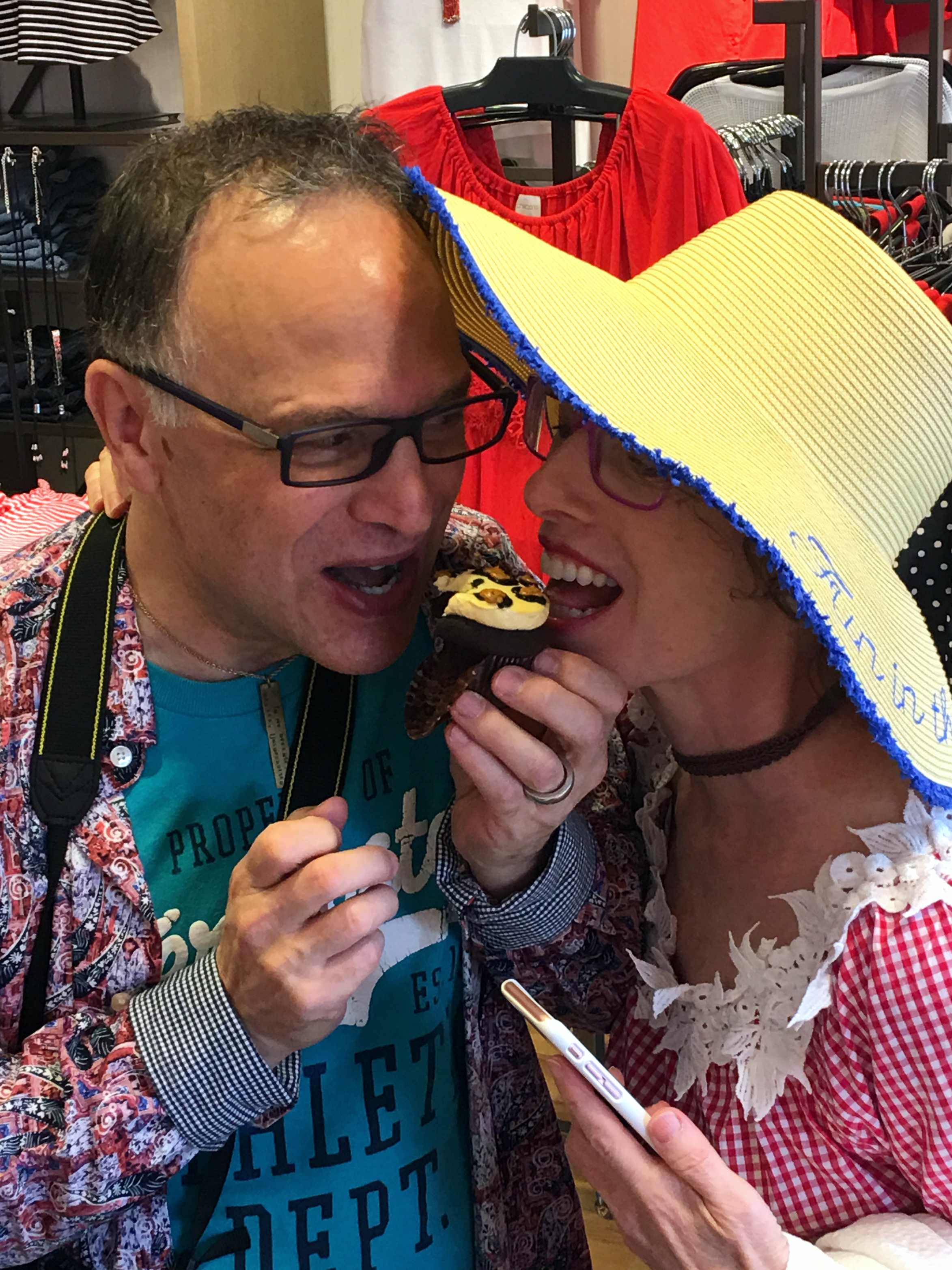 Jodie from Jodie's Touch of Style and husband Rob share a sweet indulgence.  Jodie keeps us together and in touch with group emails and up-to-date information about The Revolution.  Rob was such a sweetie, stepping in to photograph me for Tuesday's post since Andy couldn't join me.  Thank you Rob, so very much!
On Jodie: Gingham Top • here and here | Jeans • Chico's | Fun in the Sun Hat c/o • Chico's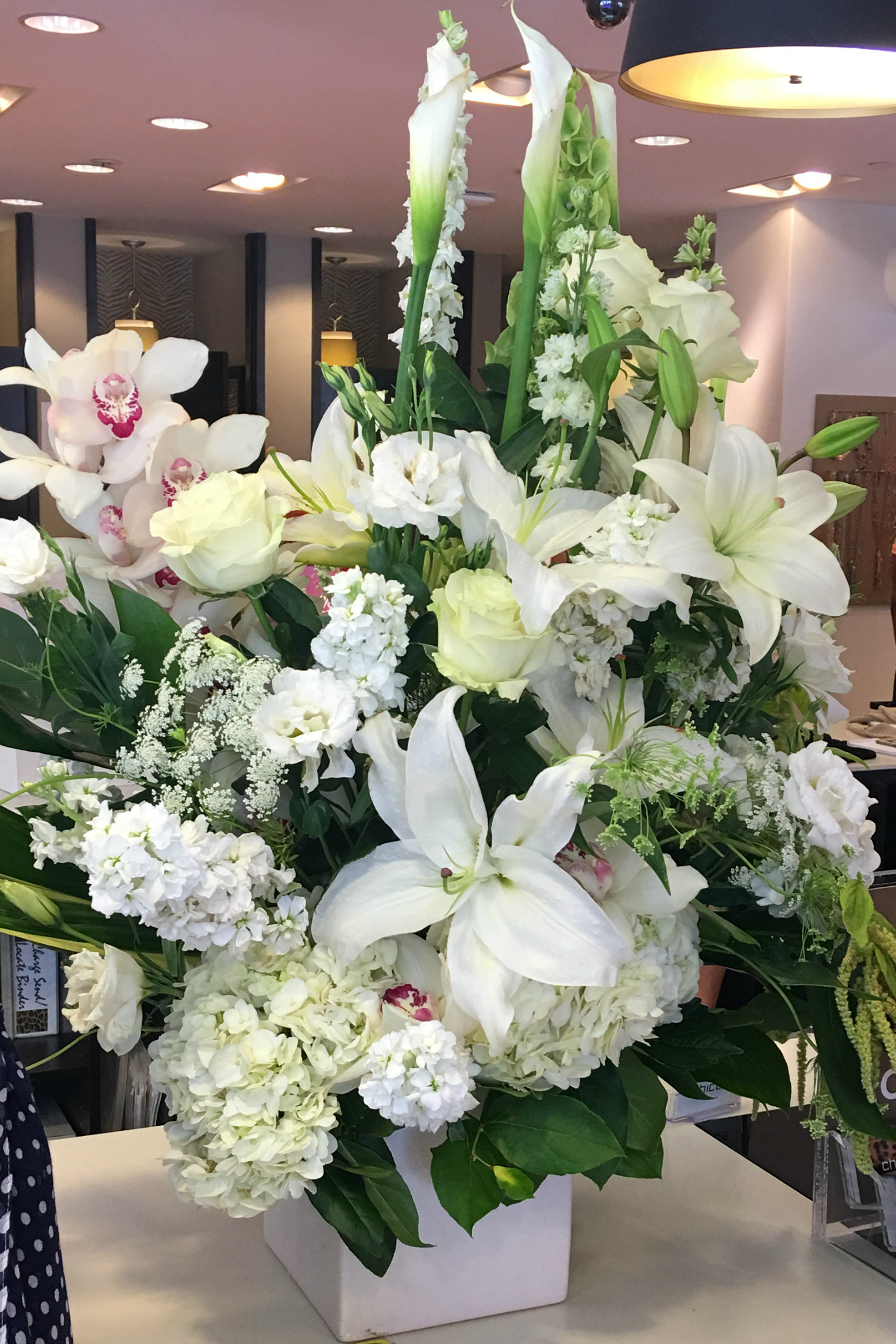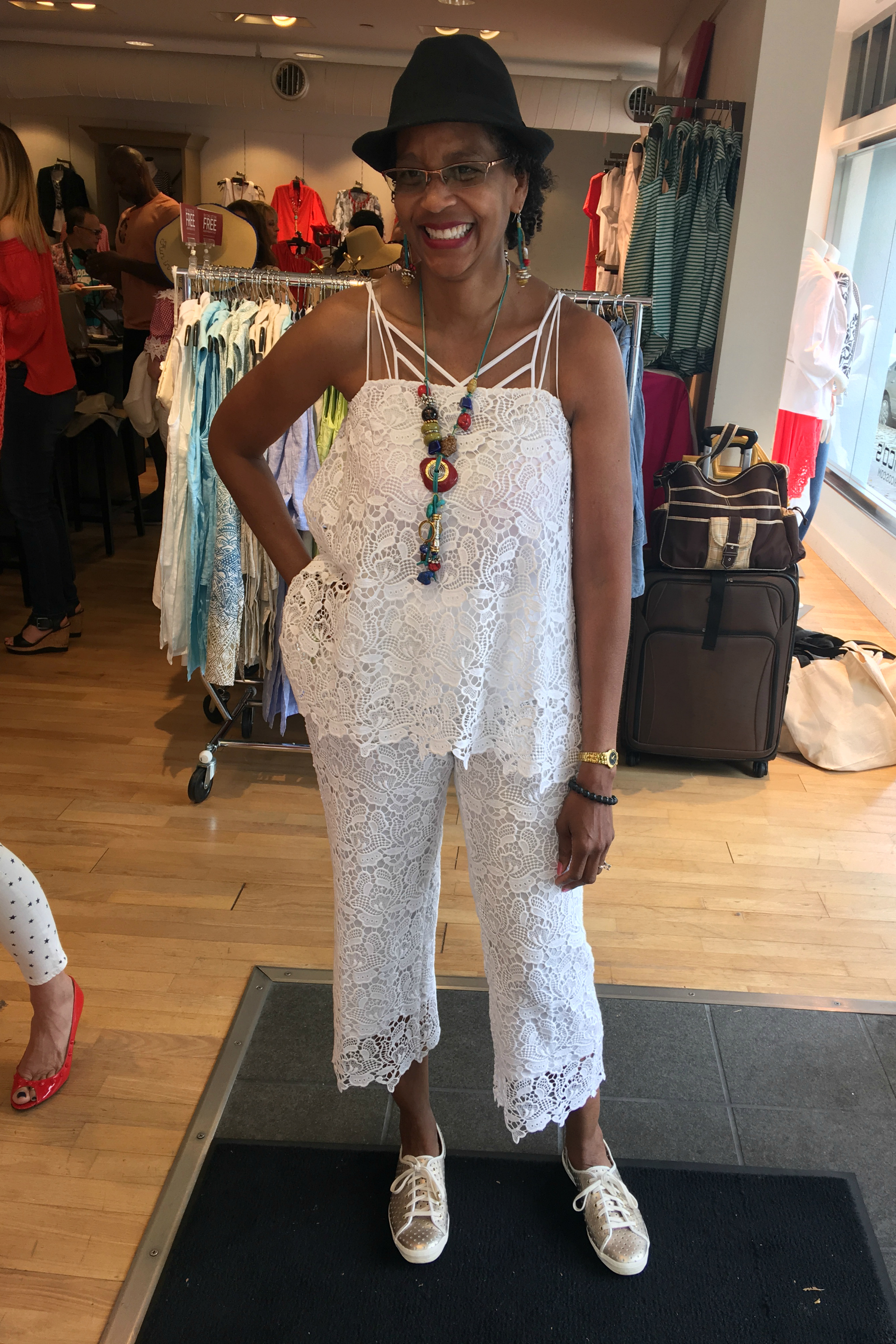 Michelle, on Instagram as @michellerodborough was my car buddy through the weekend.  Although every event was within 30 minutes of our home base, the fabulous Redondo Beach Hotel,  I was happy to have Michelle and her fun sense of humor keeping me company.  She is hilarious and so witty!  Check out her IG account, where she's determined to wear and photograph every item in her closet.
On Michelle: Lace Top • Chico's | Lace Crops • Chico's | Metallic Sneakers • Superga, similar here | Tassel Necklace • Chico's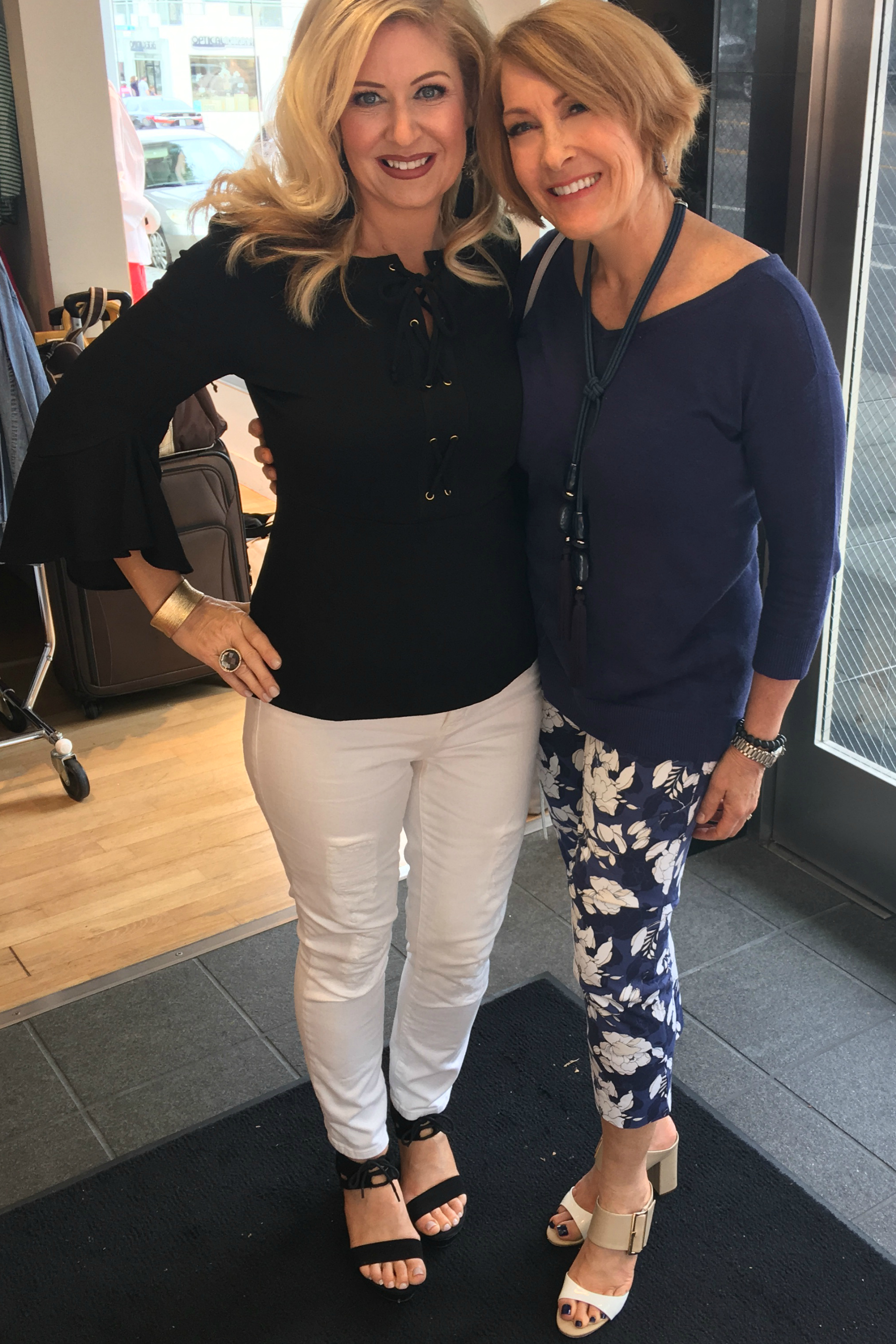 Barb of Southern Blonde Chic  with yours truly.  Barb is awesome!  She's drop-dead gorgeous with a wicked combination of southern charm and sharp wit.  She's definitely a fashion influencer – I've already ordered her fabulous deconstructed jeans!  And talk about hair and make-up goals!  Barbi, you've become my beauty muse.  Thanks for the inspiration!
On Barb: Flare-Sleeve Top • Chico's | Destructed Girlfriend Jeans • Chico's | also here | Shoes • Franco Sarto
On me: Top • Chico's | Floral Print Crops • Chico's | Necklace • Chico's | Earrings • Chico's | Shoes • VANELi
This weekend members of The Fierce 50 Revolution got together for fun event after fun event. Many of us had been online friends for months, if not years. This was our first opportunity to meet face-to-face and did we make the most of it! We wrapped up the weekend with a shopping brunch at Chico's, Santa Monica. What a pretty and delicious spread they set out for us!
At the beginning of The Fierce 50 Movement, Chico's sent these pretty powerbead bracelets to each member. This weekend, we also received their Just Beachy totes and adorable Fun in the Sun hats. My daughter hijacked mine for an upcoming trip to the Carribean. I hope she's planning to give them back. 🙂 Thank you, Chico's, for the wonderful gifts and a fantastic Sunday morning.
I've got more in store about this great weekend.  Stay tuned for upcoming posts.  If you're interesteed in becoming a member of The Fierce 50 Revolution, check us out on Facebook and join the party.  This inclusive group of supportive women would love to welcome you!
Thank you so much for visiting today!