Happy Monday friends! With the Nordstrom Anniversary Sale Early Access in full swing for cardholders, there are still a lot of great buys to be gleaned. I thought it would be fun to put together some Splurge vs. Save collections featuring similar looks at both ends of the price point spectrum. If you're like me, you feel a sense of victory when you find a low-priced alternative to a pricey item you've been eyeing. Today's post gives me the opportunity to feel that sense of victory while sharing a couple of every day looks. Admittedly, not everyone would add floral booties to their "everyday" style, but you might consider them at the "Save" price point.
I hope you enjoy these looks, and maybe find a little something you'd love to wear.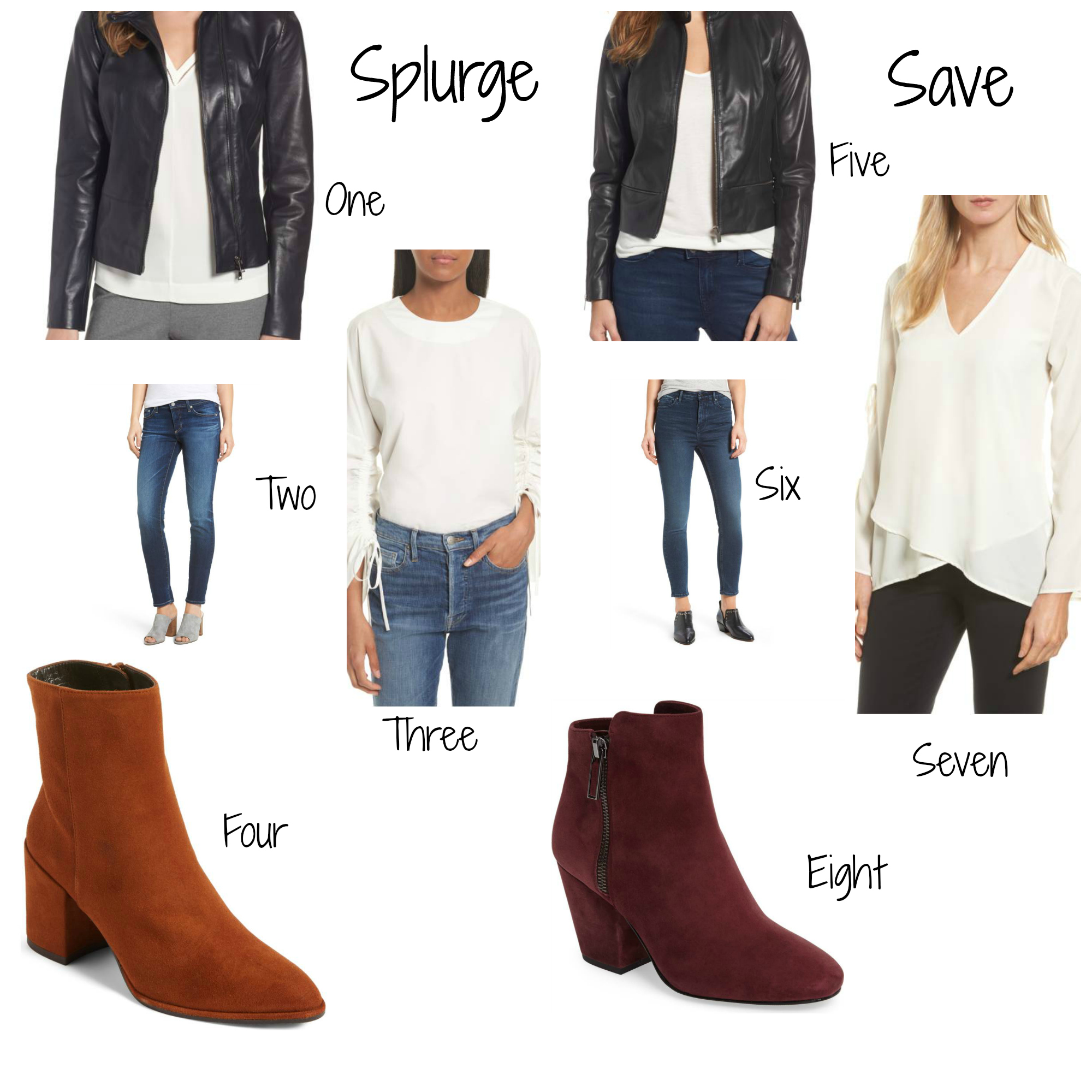 One | Two | Three | Four | Five | Six | Seven | Eight
This look is classic – a moto jacket, jeans and booties – but I added a little twist with a dressier blouse. You could put this together for a lot of cash or a smaller amount, and look amazing either way.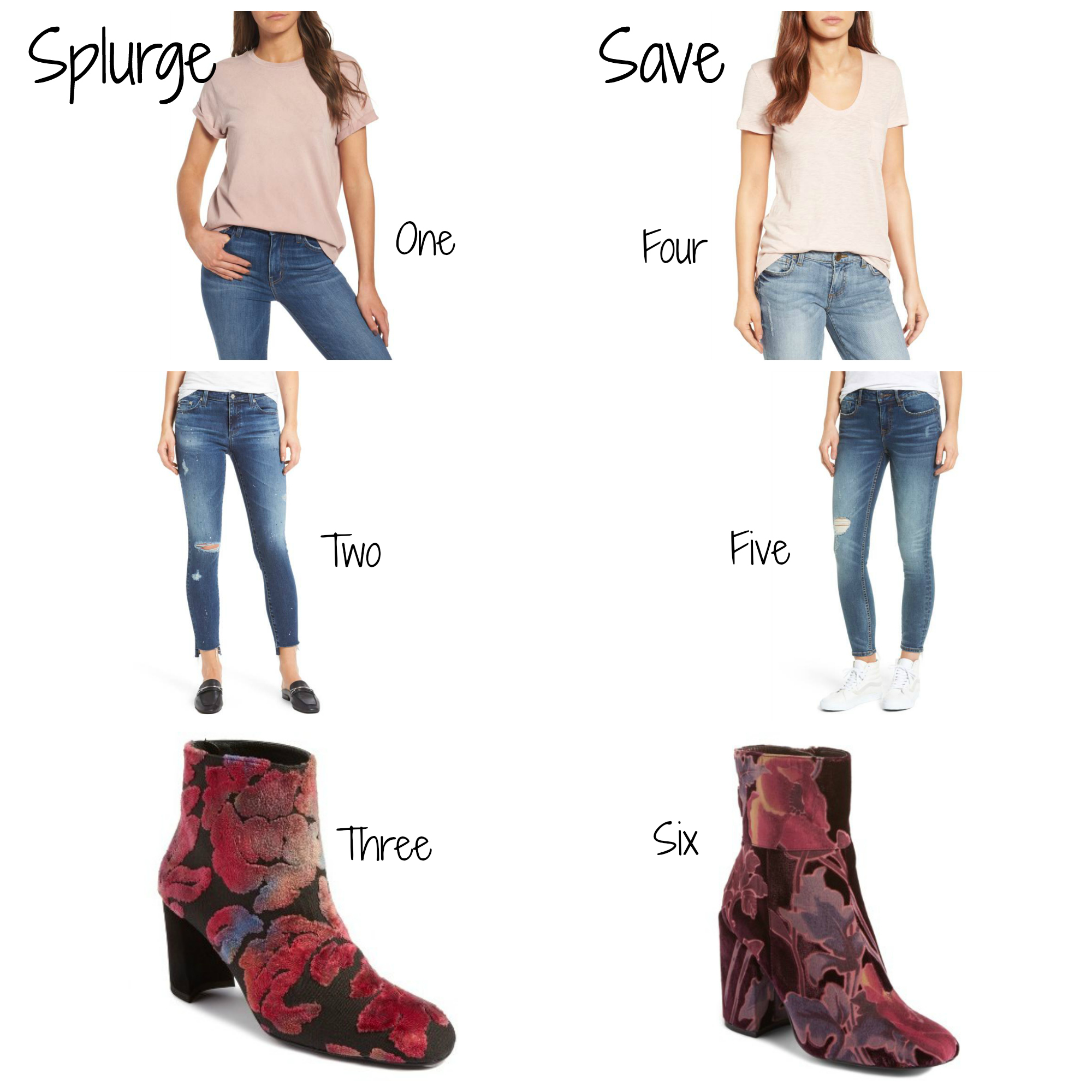 One | Two | Three | Four | Five | Six
This look is still pretty basic – a pink tee, ripped jeans – but the booties add a touch of whimsy. Buy the Splurge version by Stuart Weisman on sale for $360, or pick up Steve Madden's version for less than $90.  One might have to leave Nordstrom to do it, but I'm sure there's a floral pair out there somewhere for less than $50.  It shows style can be had at any budget.

I've got a couple more Splurge/Save offereings for you later this week, and more of The Fierce 50 Revolution weekend featuring our brunch at French Kande. I hope you'll be back to check it all out!