Classic blue and white takes a decidedly spring-like turn with these J.Jill separates. Don't you just love this sweater's shade of blue? The weight is perfect for this time of year. In most areas (probably not Yuma) you'll be able to wear it well into summer, especially those evenings when there's a little chill in the air. Take a look at the pretty detail on the dropped shoulder – a very understated cross-knit that adds a nice bit of visual interest.
Of course everyone can use a pair of white pants as the mercury rises. The crisp, clean look of white defines the season. The ankle-length of this pair by J.Jill gives you the opportunity to show off your favorite pair of summer sandals. Heels and flats work equally well. 🙂  J.Jill asks "What's your style for life?"  For days when I want a casual look that doesn't look too casual, this is it!
Quick side note – J.Jill has a great sale going on right now – 30% off their sale styles.  There are some great pieces and great prices to fill in your wardrobe.
Now that tax season 2018 is behind us, I'll be working on more content to keep the site fun and interesting. I was surprised just how much time this last season took. Between work, the cosmetic things we're doing in the new house and the things we need to do to put the old house on the market, I've felt pretty drained. Workouts have been hit of miss (mostly miss) and my hopes of posting a progress photograph dissapated when I didn't feel there was any progress to photograph. If you'll pick up with me here, let's get this thing rolling.
Happy Friday Friends! Thanks so much for visiting!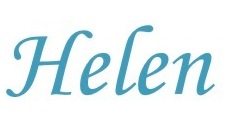 Thank you, J.Jill, for sponsoring this post.
J.Jill pants, J.Jill sweater, J.Jill Straw Bag, Shoes, old, similar styles here and here