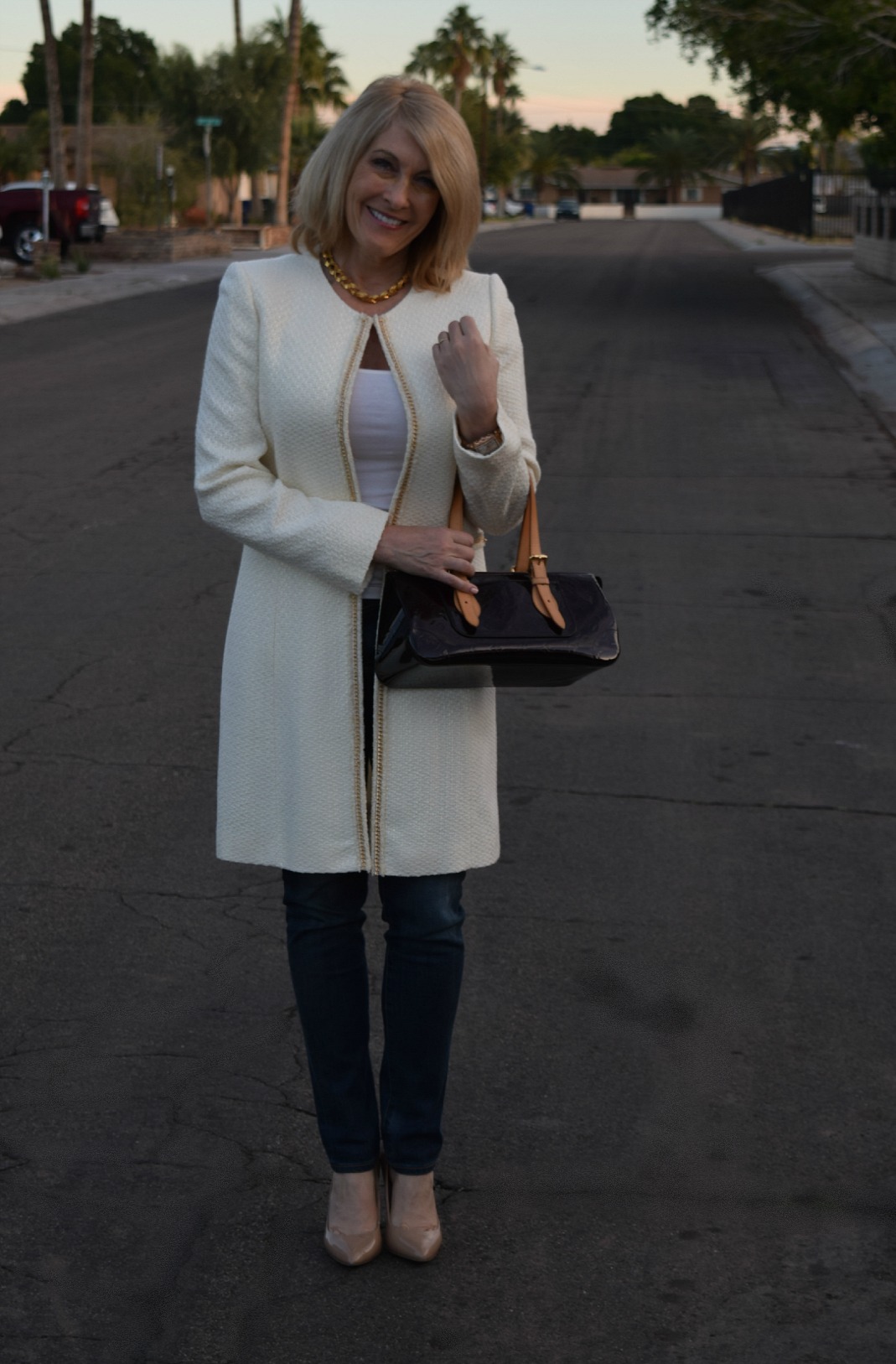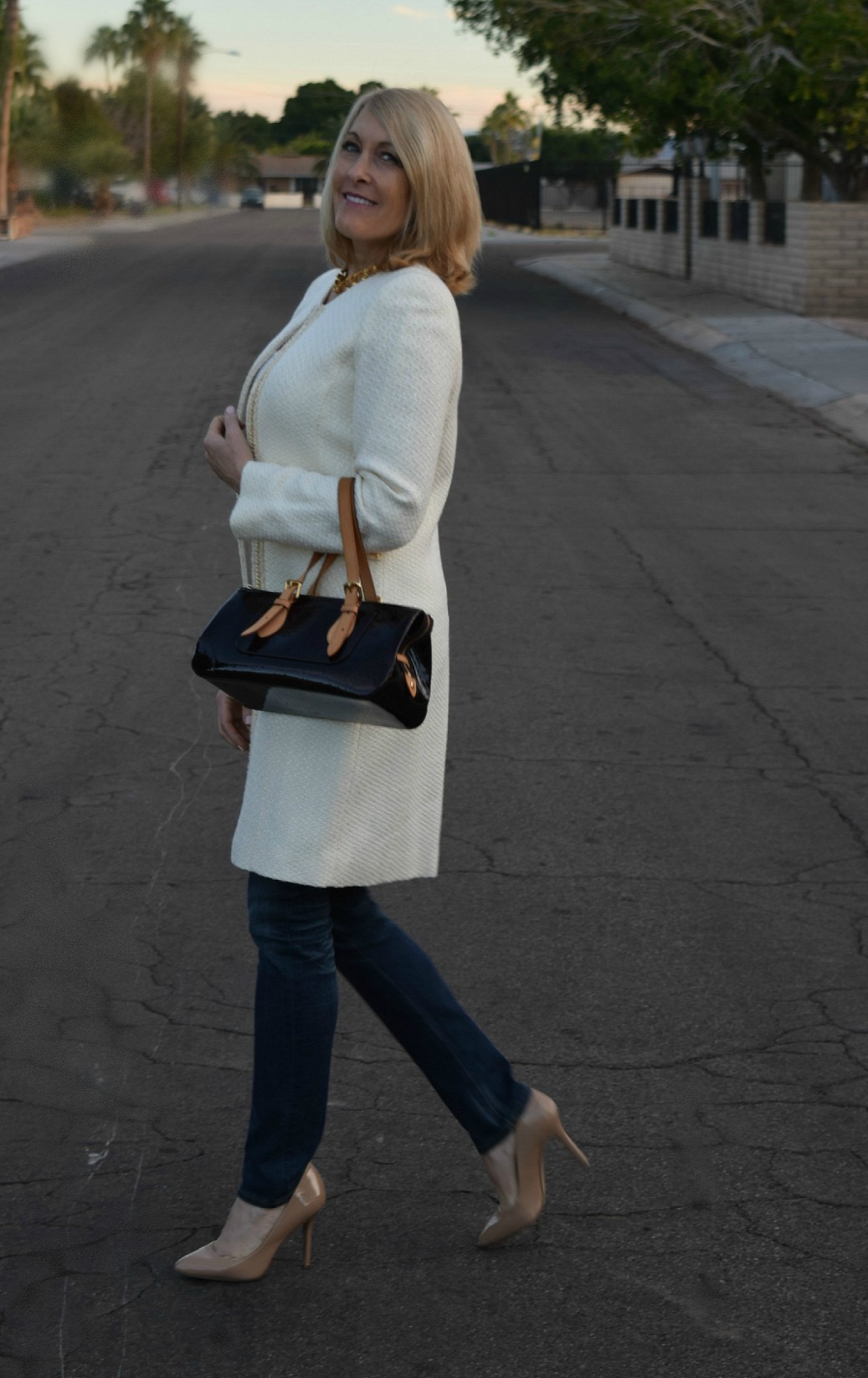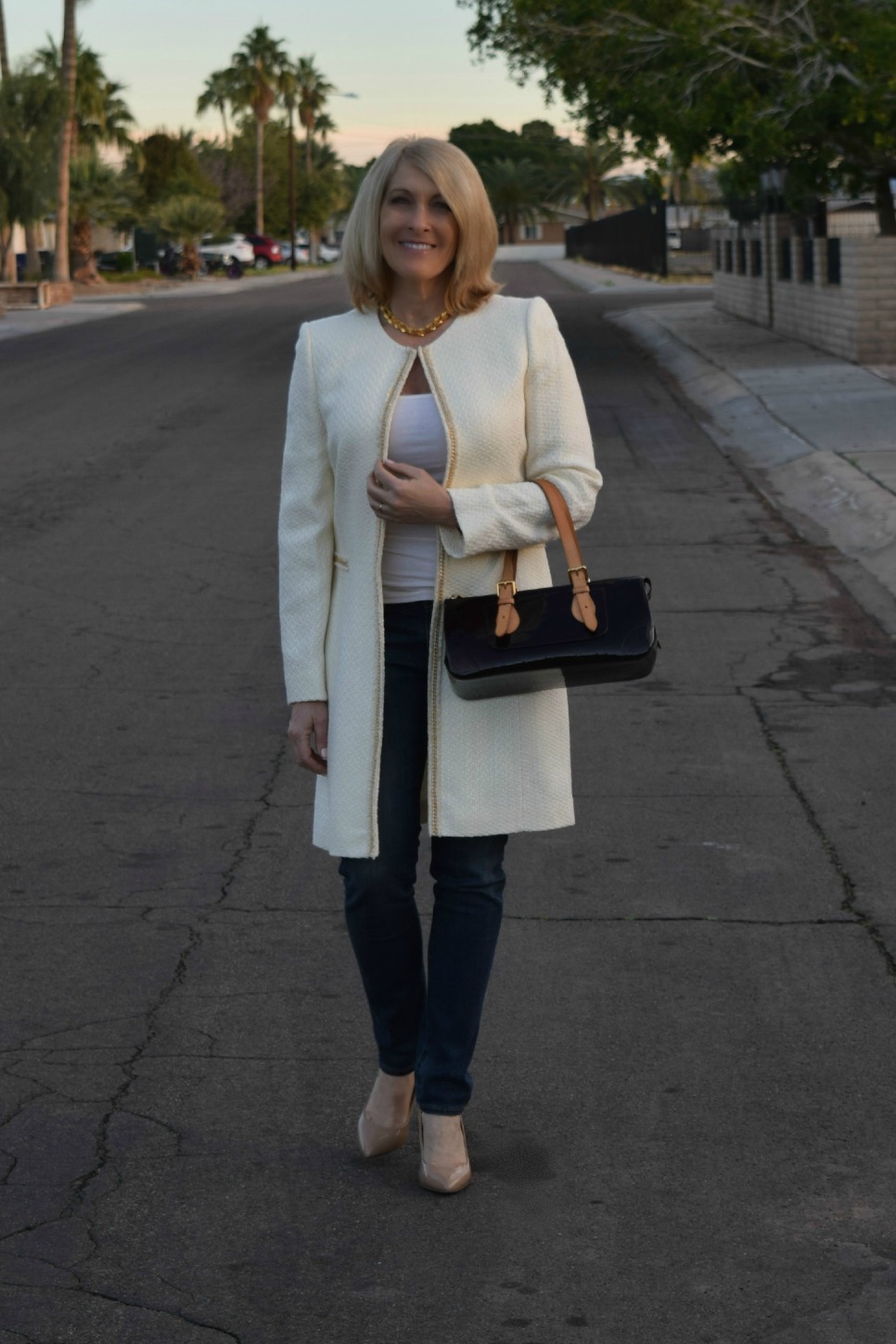 Coat: Tahari (similar here)| Top: Anthropologie | Jeans: AG Stilt | Shoes: Jessica Simpson | Necklace: old,  similar here and here | Bag: Louis Vuitton, similar style here (I know, it's a total splurge)
The weather is beginning to warm in the southwest.  Who am I kidding?  We're close to 90 degrees this weekend!  In some areas of the country that's considered hot.  Here?  We're just getting started.
As the daughter of an Air Force officer, I lived on the East Coast for much of my childhood.  I remember winter thawing to spring with temperatures still chilly as Easter approached.  In fact, I usually wore a "spring coat" and tights with my Easter dress.
I found this amazing Tahari coat on super sale and was reminded of the spring coat concept.  It's light weight and perfect for the transition to spring, especially in areas where the temps are still pretty cool.  I'm planning to style it with an ivory-colored shift when I find one a like.  For now I thought it'd be fun to dress up jeans and a tank.
 Thanks for visiting,