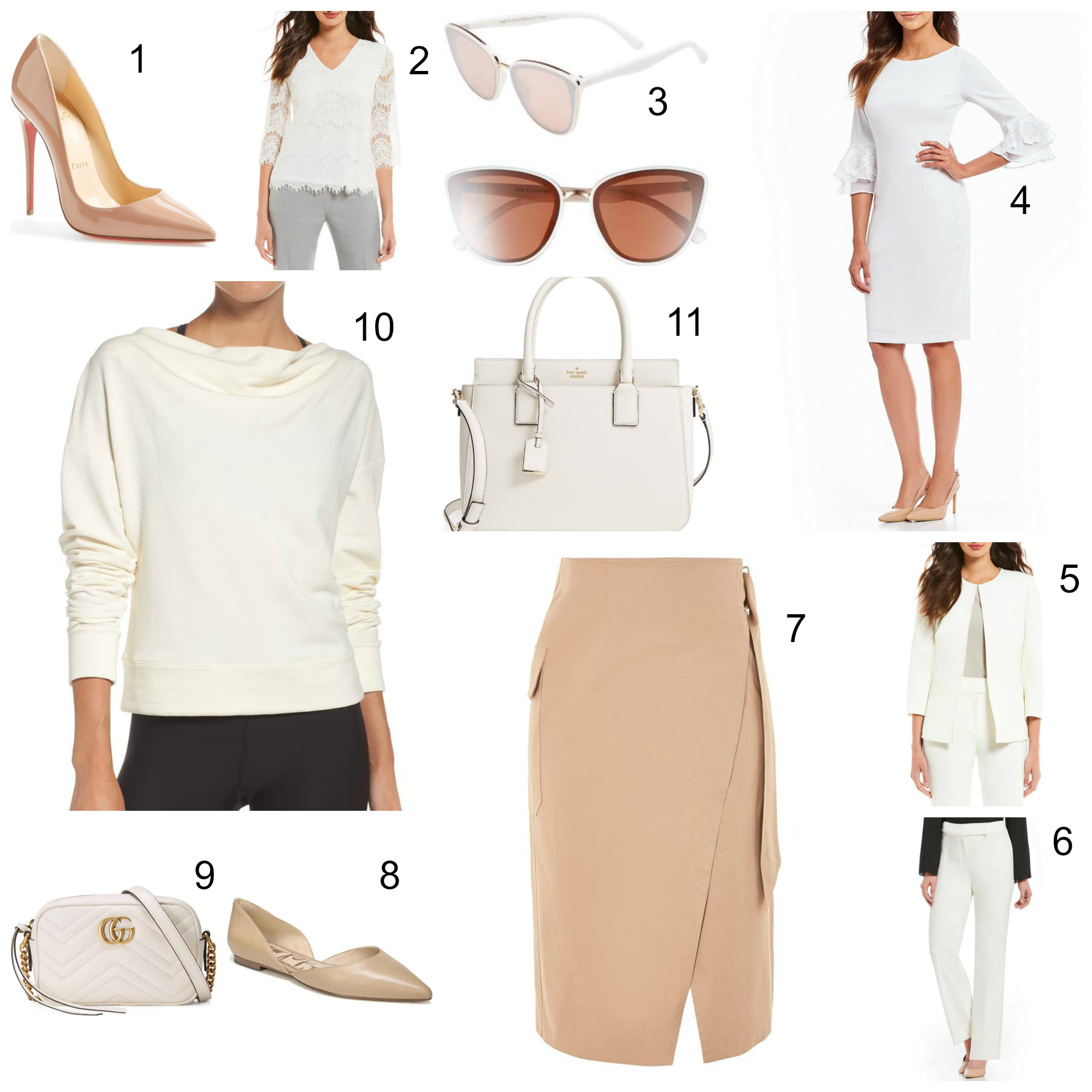 A while back I wore a white pant suit with nude-colored accents and received some of the nicest compliments! Spring neutrals really seemed to resonate. That gave me the idea to put together a collection of pieces in nudes, creams and whites in that same vein: simple pieces with clean lines and understated sophistication.
One  |  Two  |  Three  |  Four  |  Five  |  Six  |  Seven  |  Eight  |  Nine  |  Ten  |  Eleven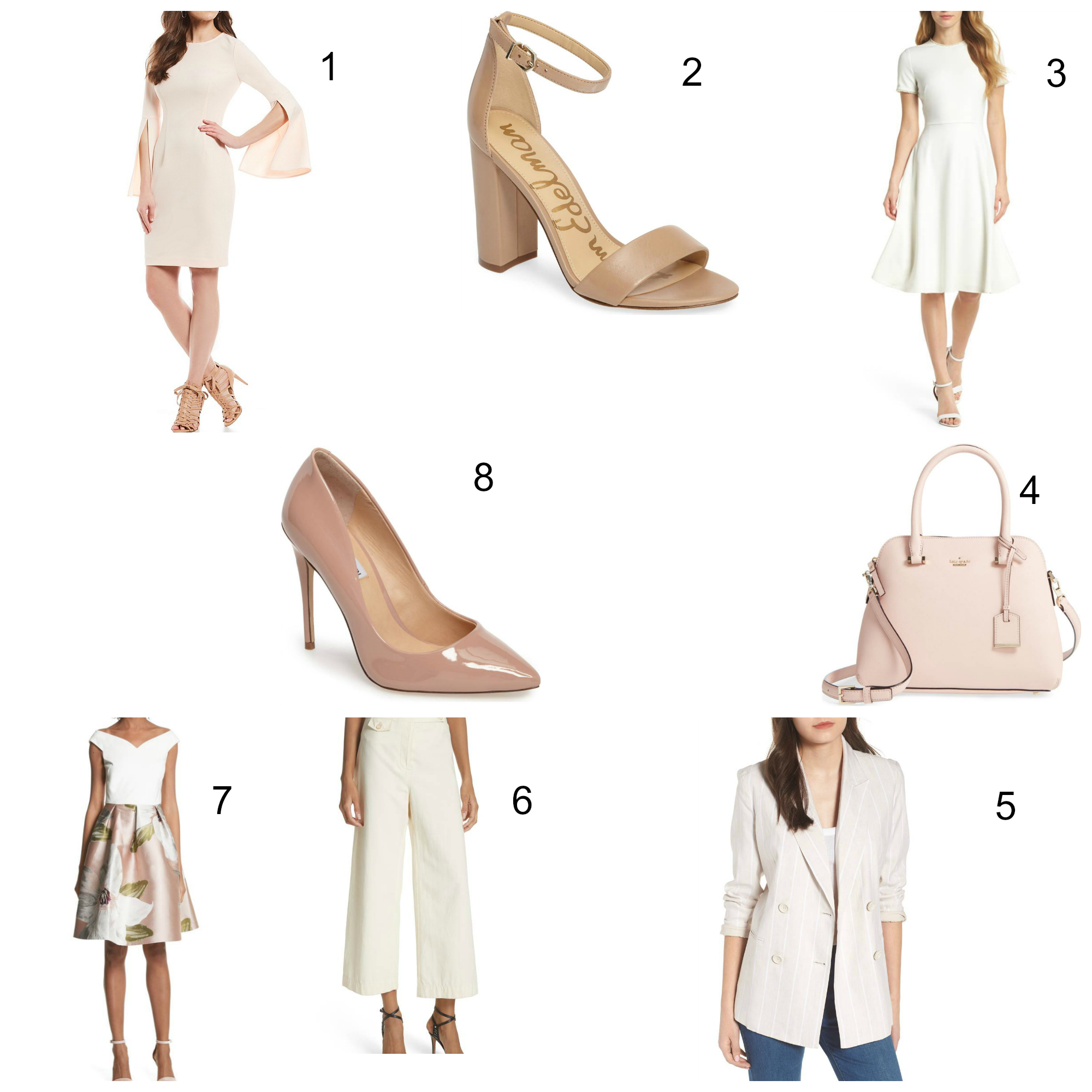 The beautiful florals of spring have their place of course. I'm not discounting them at all but the visual appeal of simple elegance should have its moment, too.  I even added a neutral floral to show you can have your cake and eat it, too.
I hope you find something you love!
One    |   Two  |  Three  |  Four  |  Five  |  Six  |  Seven  |  Eight
Thanks so much for visiting!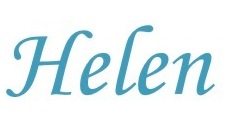 I receive commission for clicks and purchases made through this post.