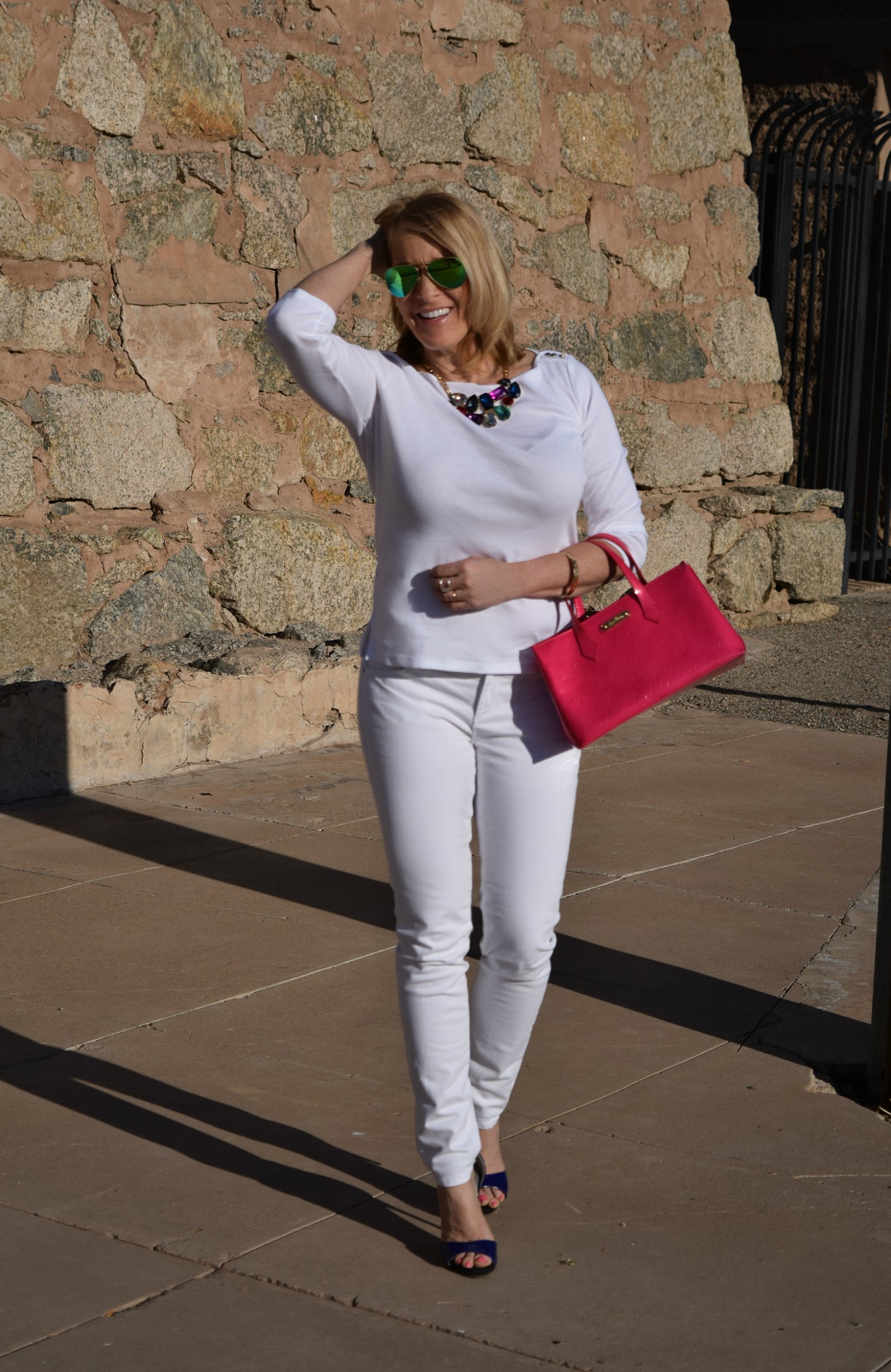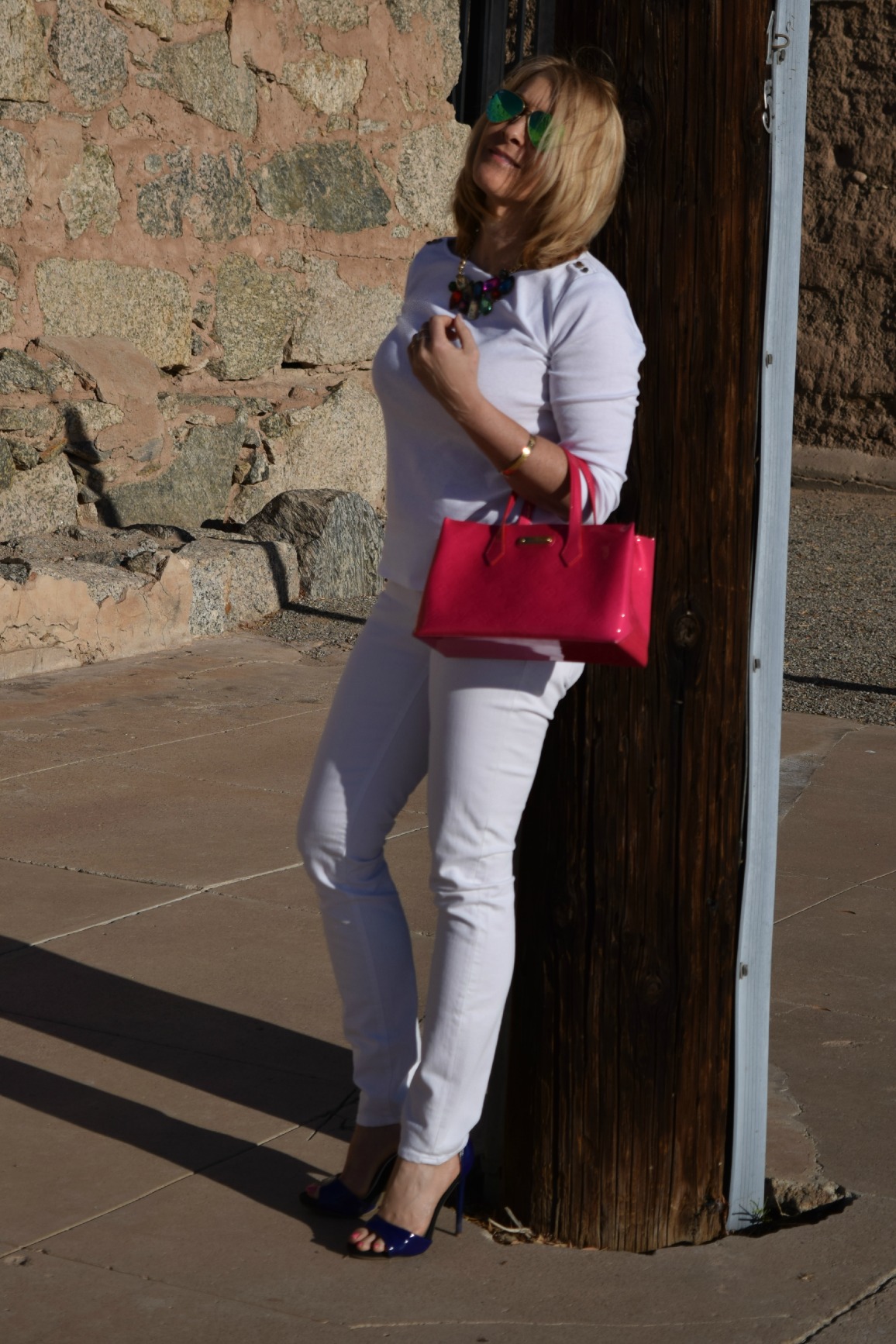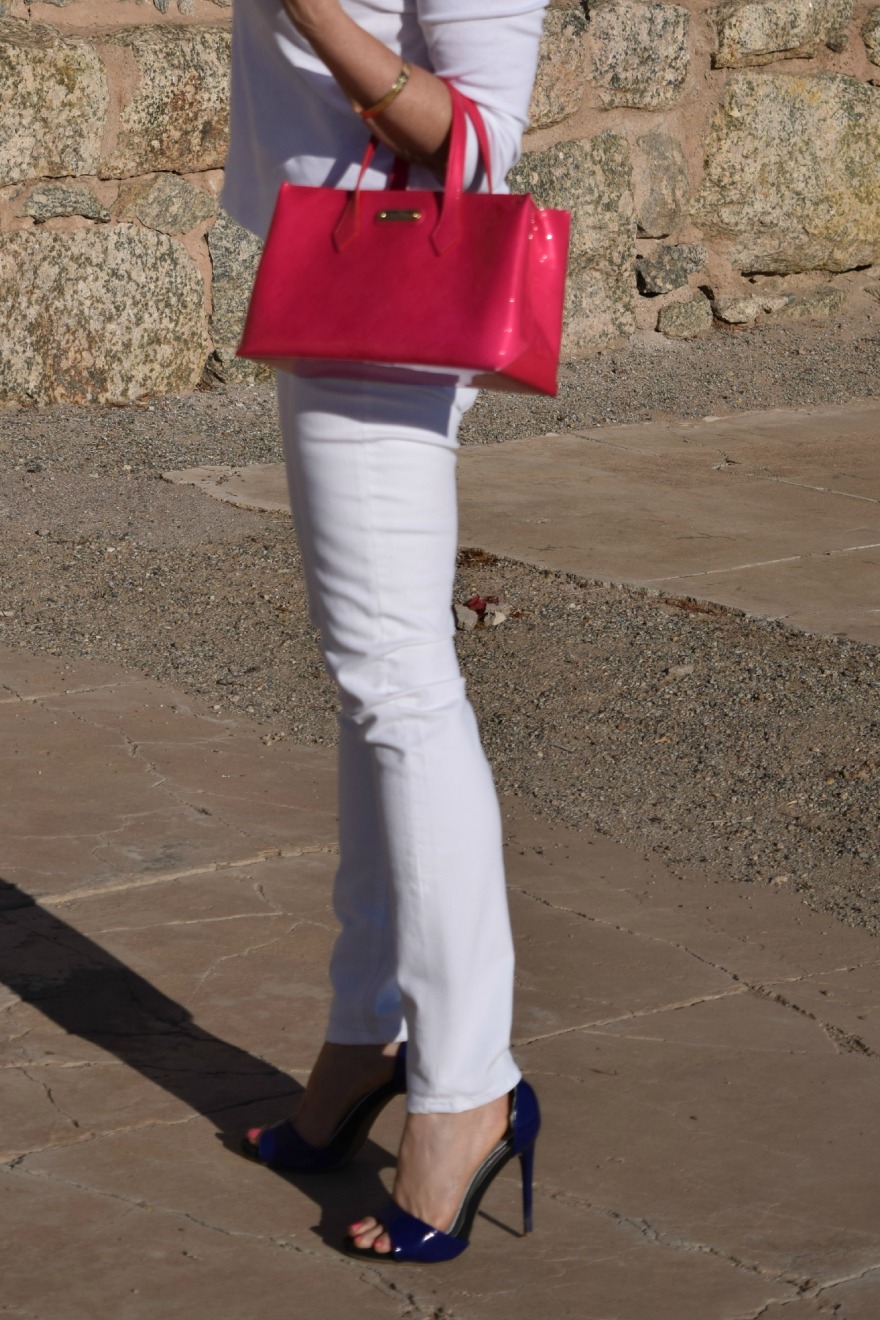 Top: Ann Taylor | Jeans: Ann Taylor | Necklace: Cara, already sold out.  Try this, this, or this | Shoes: old, similar here and here | Bag: Louis Vuitton (old), similar here | Sunglasses: Ray-Ban | Bracelet: Kate Spade | Toes: OPI Kiss me I'm Brazilian | Lips: Lancome Sugared Maple
Happy Spring everyone! It's officially the first day of Spring, but you'd think it was summer looking at our weather lately.  90+ degrees.  Are you kidding me???
The bummer about my long tax-season hours is not the work load – I knew what I was getting into – but the time of the year the workload hits.  The months of January – March are gorgeous in the southwest.  Crisp, cool mornings give way to wonderfully warm afternoons and breezy, balmy evenings.  It's much too beautiful to waste it all behind a desk!  Alas. . .
I found this gorgeous statement necklace and thought it'd be so great with all white.  And what better way to cleanse the palate of winter's dark colors than with something so clean and fresh?  A few pops of color helped keep me from feeling like Bride of Mr. Clean. And these Ann Taylor lightweight jeans are so comfortable, they'll easily see you through summer.
How are celebrating the first day of Spring?