Do you ever explore your playful side? Maybe we all should! I may be serious at work, but I don't take myself too seriously. Does that make sense? There are so many serious things happening in the world. I've chosen to stay informed but I've also chosen to stay in tune with a light-hearted attitude.
With that in mind, I chose this cute summer flowers dress. Would you call these sunflowers? Or would say they're daisies?  Either way, what a great way to showcase that joie de vie! Like me, the dress isn't taking itself too seriously. I mean, it's $20. How staid can you be at that price? 🙂  Clearly we're not talking high-end here, but when the heat of summer takes a toll on the half-life of your clothes, bargains are a great way to go.
My thermometer says summer is officially here, and in the southwest it's here with vengeance!  Cool, breezy dresses in fun, summer prints are the easy answer to those triple digits.  This dress comes in a variety of prints, but summer flowers seemed like the obvious choice to me.  However, I may go back and pick up a few more options at this price!  Be sure to check them out and tell me which print is your favorite.
I hope you're having a great week.  Thanks for reading!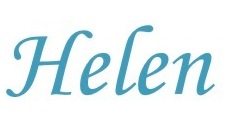 I may receive commissions from purchases made through clicks from this site.
Sunflower Dress | Lee Denim Jacket | Shoes (old), similar here