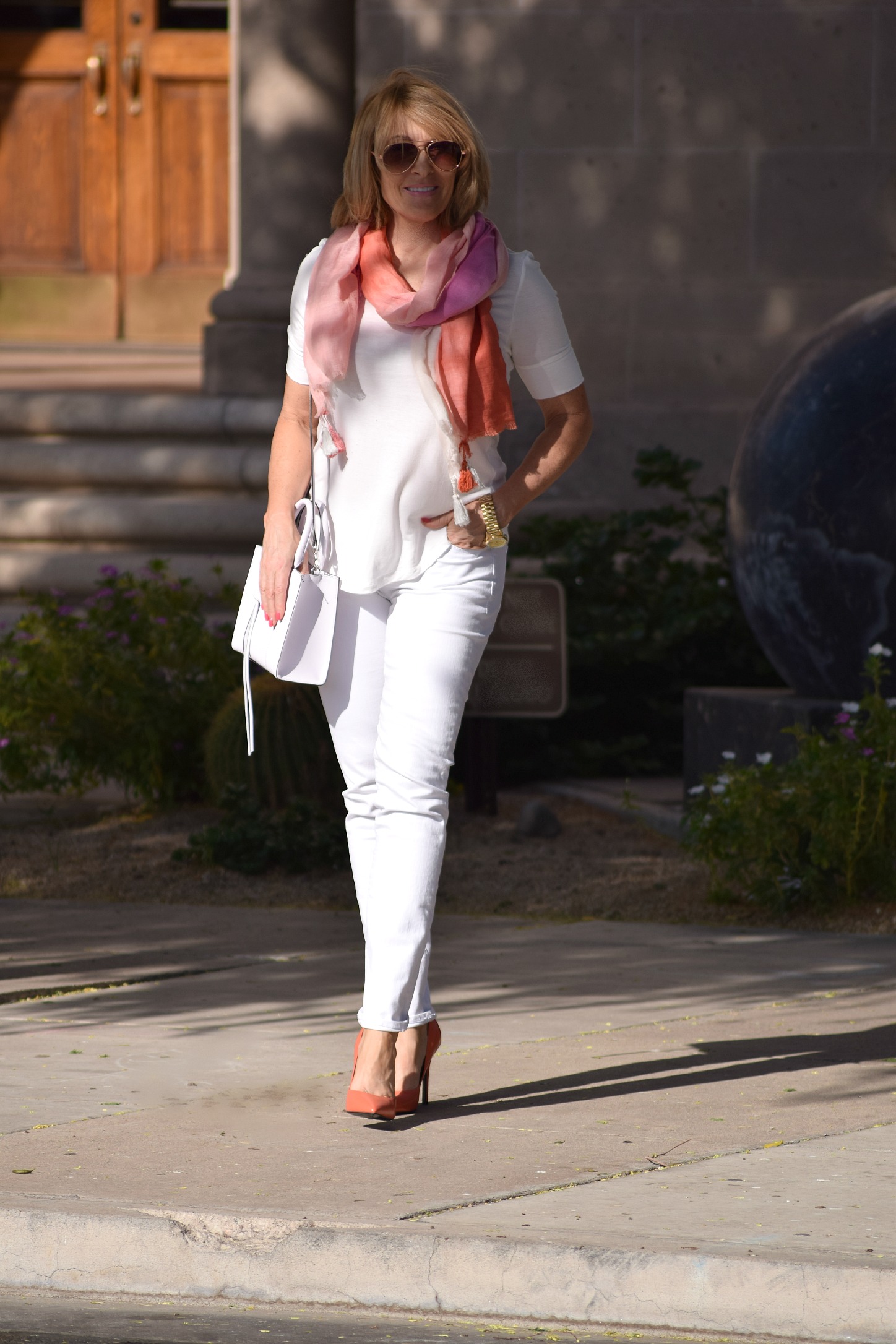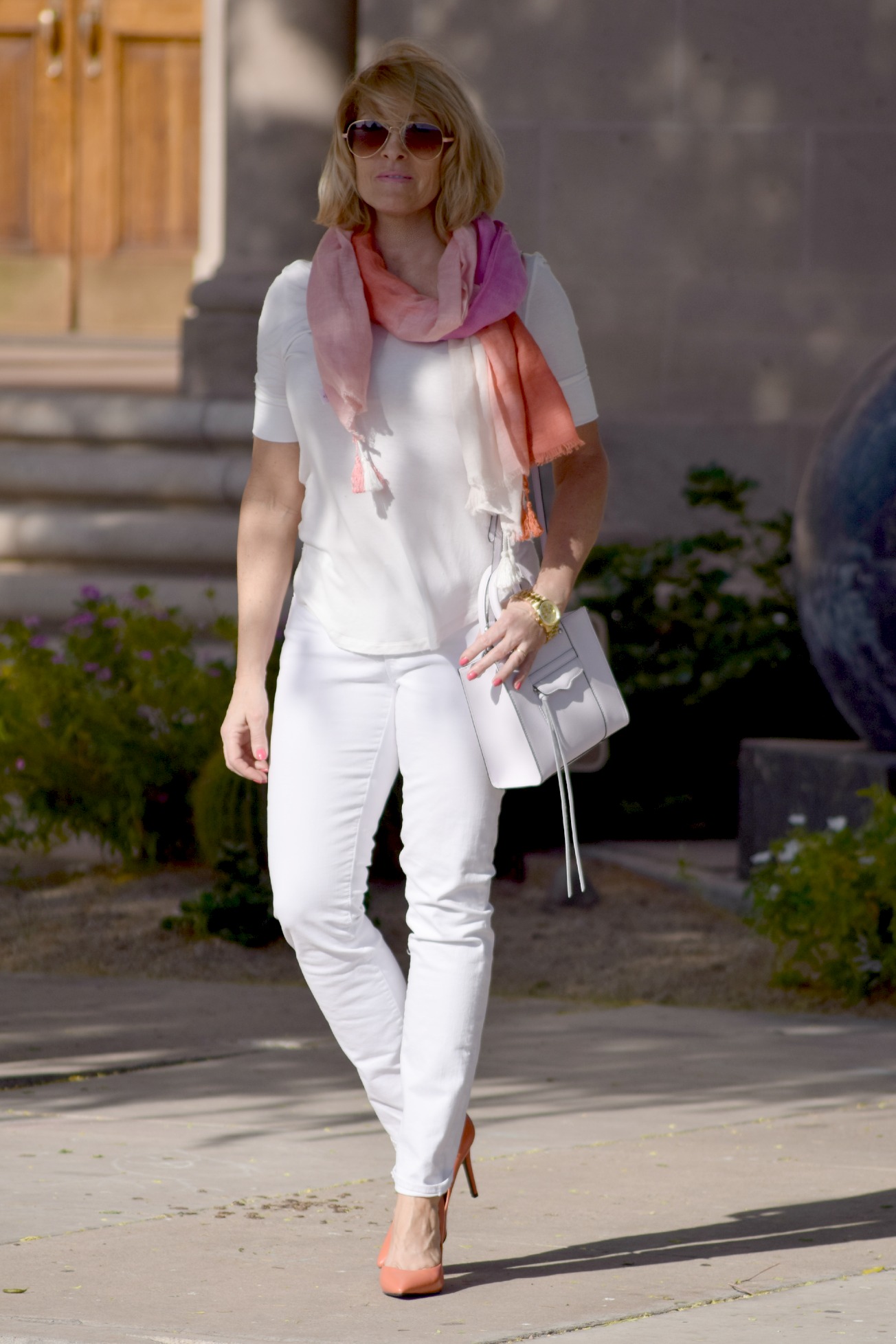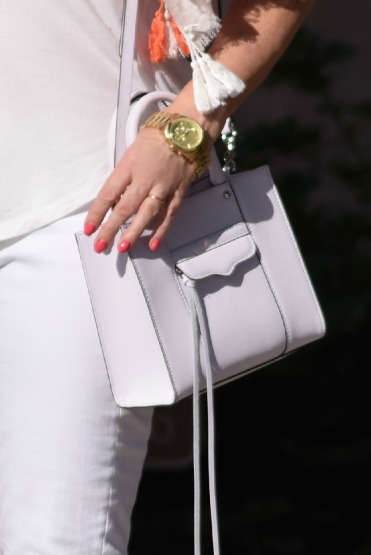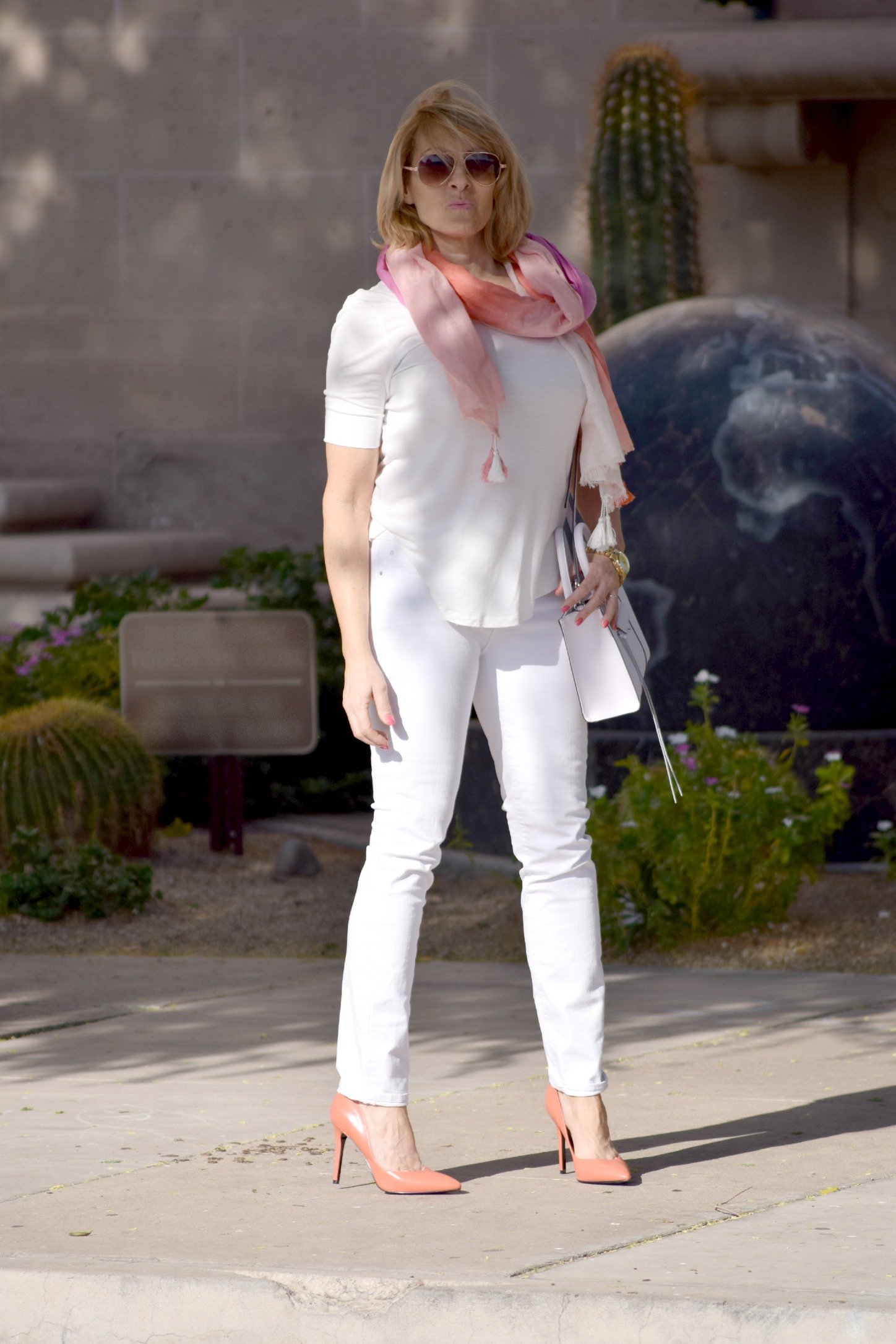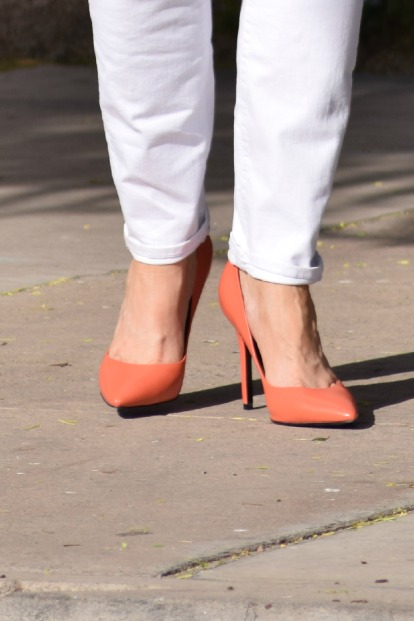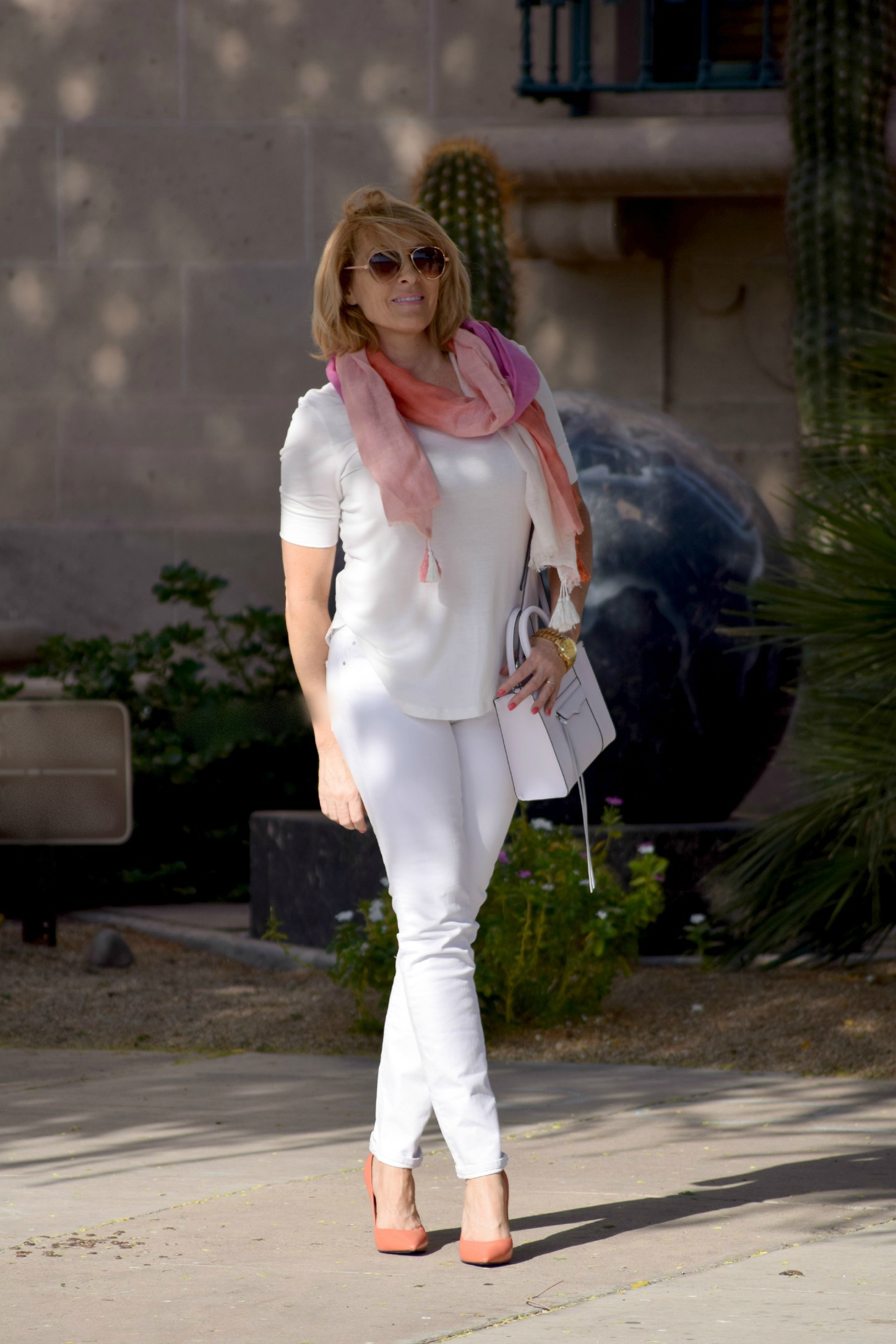 Scarf • LOFT | Top • H&M | Jeans • Ann Taylor
Bag • Rebecca Minkoff | Shoes •  Charles David  (also here) Sunglasses • LOFT  | 'Runway' Chronograph Watch, 39mm • Michael Kors | Lips: Liner • M·A·C Candy Yum, Yum, Lipstick • M·A·C Fleshpot over Candy Yum, Yum | Nails • Gelish Passion
Sometimes little things excite me.  Like this LOFT scarf.  Bear with me – I really love the scarf, but I'm also intrigued by how light-weight it is.  I think I can actually wear it over the summer!  Okay, maybe through June.  But seriously, scarves are such a great way to inject color into an outfit.  It just hasn't been a trend I thought about taking into warmer months before.  Hence my excitement.
Since there were so many pretty colors in the scarf, I thought I'd let it be the star over white jeans and a nearly-white tee.  And the tee is heaven – it is sooo soft!  I panicked when I first washed it.  I pulled it out of the washing machine and it felt stiff.  Not like anything else I pull out of the wash.  I was sure it was ruined, but I hung it up to dry (I hang dry most of my clothes) and by the time it dried it was wonderfully soft again.  Whew!
I'm heading over to see my mom for Mother's Day.  I thought I'd try something different this year – I asked her to walk around the house and see what things needed fixing, painting, repairing – whatever – and I would take care of as much as I could.  I'm not exactly a carpenter, but I can be pretty handy.  We'll see how it goes.  Then we'll head over to the local winery and have a nice lunch or dinner and a glass of wine (or two).  I'm really looking forward to it!
Happy Mother's Day to all you wonderful moms.  I hope your weekend is fantastic!