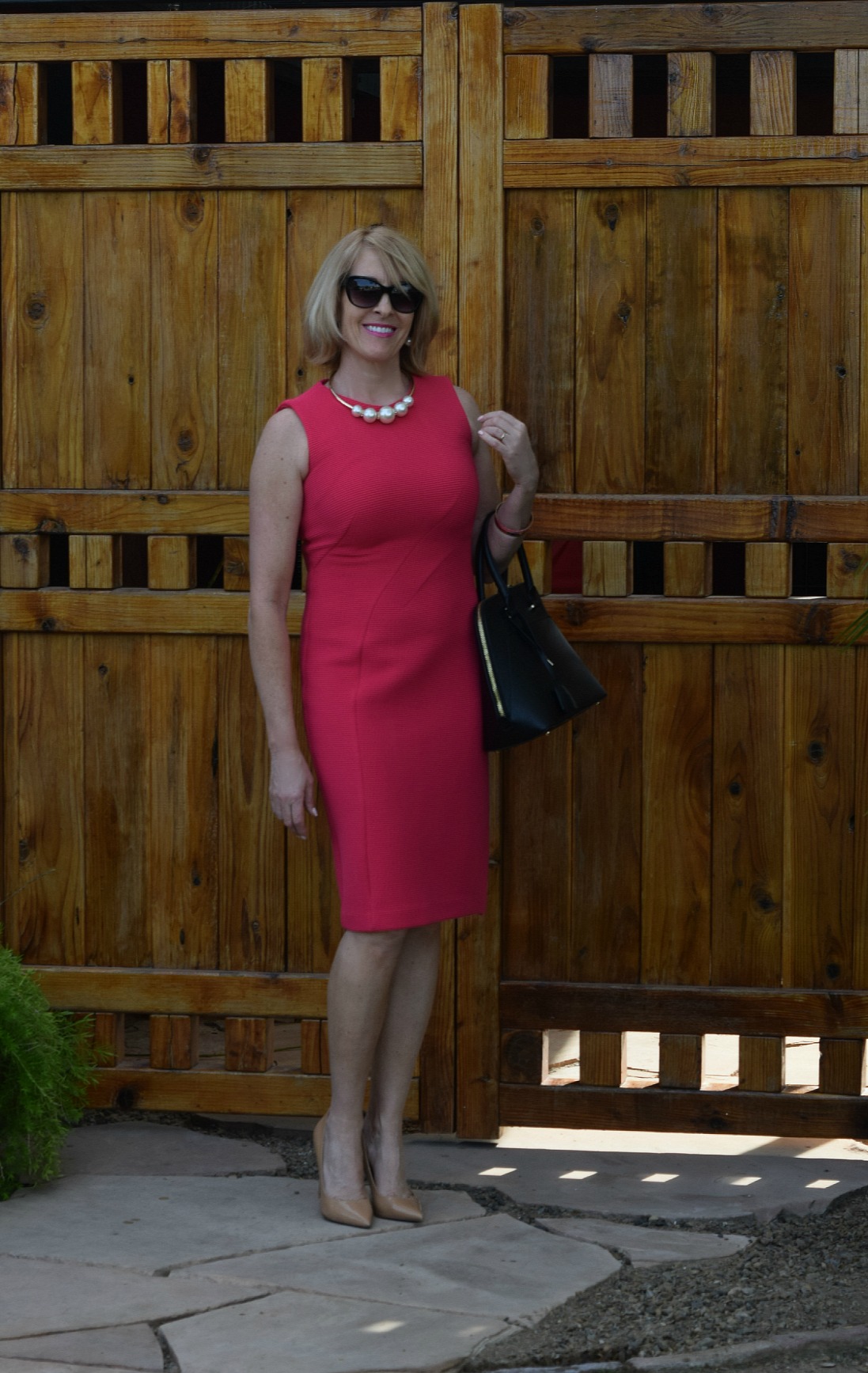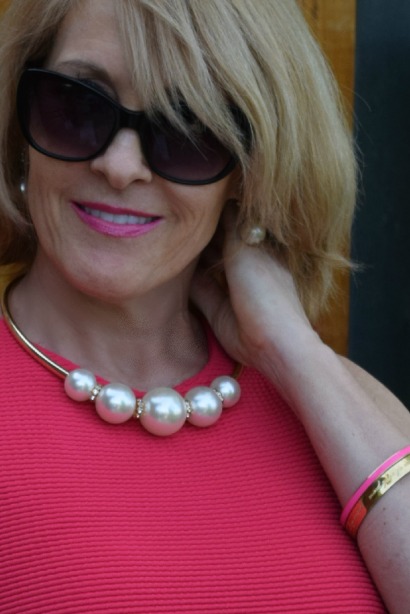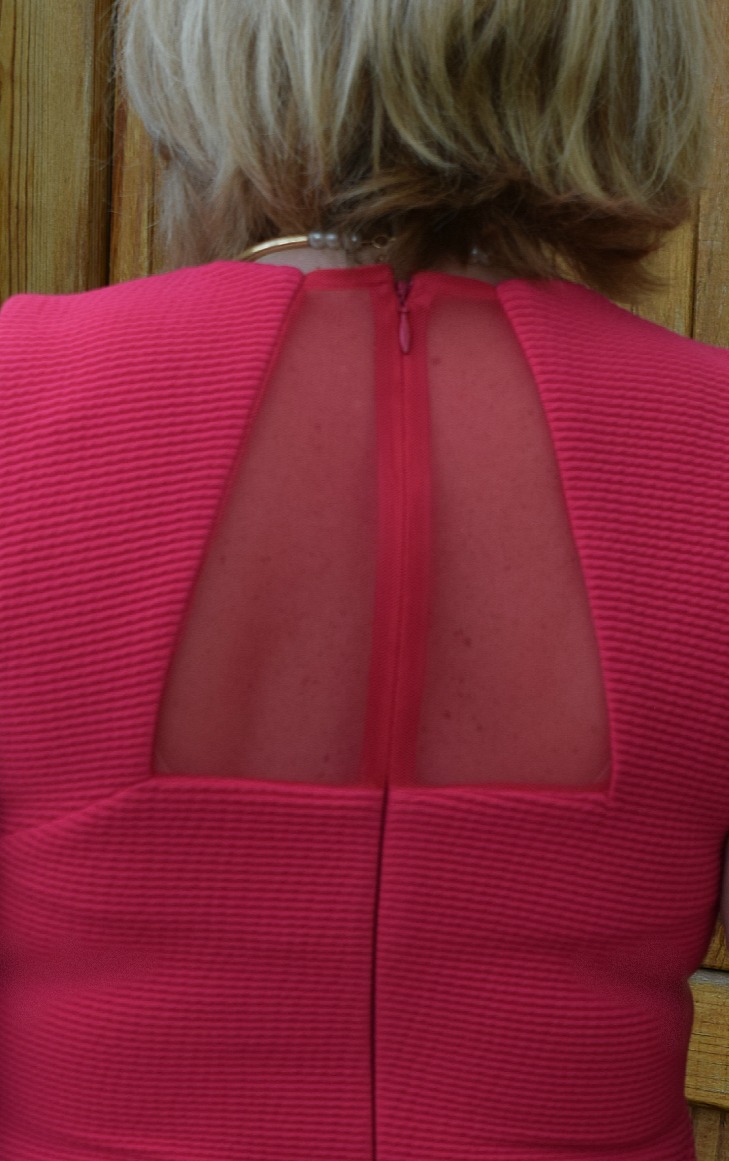 Dress: Taylor , another option here| Necklace: Shopbop | Earrings, Chanel (old), similar Tory Burch, here | Sunglasses: Ann Taylor | Bracelets: Kate Spade here (on sale!) and here | Shoes: Topshop | Bag, Zara (old), similar Kate Spade, here | Lips: Liner – MAC Subculture, Lipstick -MAC Candy Yum Yum, Lip Gloss: Bobbi Brown – Rose Gold | Nails: Gelish – Pink Smoothie
Online ordering can be hit and miss.  I ordered this great dress by Taylor dresses and featured it on my Tickled Pink post a week and a half ago. It's already sold out!  If you really love it, it may still be available in stores.  Sometimes stock is replenished, so keep checking.  I've linked another Taylor dress in a similar color as an option.
Another miss – this Candy Yum Yum lipstick by MAC.  I've seen it on other women and loved it.  When I applied it, the color was very harsh against my yellow-based skin.  Enter Bobbi Brown's Rose Gold lip gloss.  It cut the harshness and saved the purchase.
I've found I've been able to make cooler or blue-based colors work for me if I add something warmer over it, like a warm beige or this gold lip gloss.  I know i should stay away from bright pinks, but sometimes I'm like a crow – I'm drawn to the shiny, pretty thing and I can't help myself!
I'm hoping for more hits ans less misses as the week goes on.  Happy Monday everyone!