Good morning friends! I'm getting a bit of a late start this morning. I usually work on my blog posts in the evening and set them up so they're ready to go in the early morning. Last night I was approaching midnight and nowhere close to finished so I decided to get some much-needed sleep instead. I got up this morning and started working on a bunch of things I didn't want to deal with over the weekend and then realized I hadn't finished what I'd started last night. The balancing act continues. . .
Aren't these the cutest cropped pants? They're another piece from the J.Jill August Collection and I'm obsessed. I love the summer style and the fall-worthy print. I'm especially enamoured by the pattern around the ankles which seemed to demand a pair of red pumps. Or that's just me. . . They also offer the perfect amount of stretch while looking crisp and tailored which is an additional benefit.  You usually don't here "comfort" and "tailored" describing the same item.
I'm between sizes right now.  Sometimes I can wear a Size 4 (yay!) but sometimes Size 6 feels better.  It really depends on the brand.  The lovely people at J.Jill suggested I go with Size 4 (another yay!) as their clothes tend to have a more generous fit.  It was sound advice, so keep that in mind when ordering.
I find I keep leaning toward transitional pieces, which tells me I am really yearning for fall. I chose a black top for a bit of drama (and, yes, the nod to autumn), but red goes equally well. To keep the look summer-y a white peplum top would be perfect. In fact, I have a little something I'm expecting to be delivered today which might be the perfect summer top. Stay tuned!
Thank you so much for visiting today.  Have a lovely weekend!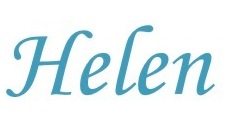 J.Jill Cropped Pants | Merona Top, scoop-neck option here | J.Jill Compassion Pendant | Calvin Klein shoes (or try these) | Michael Kors Watch | Rebecca Minkoff Bag, (also here) | Sunglasses • Similar here and here | MAC Ruby Woo Lip Pencil | MAC Ruby Woo Lipstick