One of the great things about cooler weather? Scarves! I'm such a fan. I love the way a scarf completely changes the look of a simple top. My crewneck black sweater is probably 20 years old, and a true favorite. I wear it by itself a lot. It's simplicity and classic styling make it the kind of top you can wear with just about anything.  If you like that idea, try a swester like this one.
I felt as though I gave it a makeover by adding this versatile J.Jill scarf. Actually, in this case it got a multi-level makeover. With three different fabric patterns I was able to refold the scarf for four different looks. You know this girl loves a bargain and four looks from one scarf definitely delivers in that department. Brilliant!
So let's analyze this a bit.  This is an infinity scarf, composed of three different prints.  The fabric is lightweight enough to drape and fold without bulk, but substantial enough to keep your neck warm.  I first folded it so only the buffalo checks showed.  This took a grueling five seconds.  🙂
Next, I played with the red, white and black plaid.  You can fold the scarf so it's the only print you see, or you can let a little hint of the check show like I did.  It's all about visual interest.  Presto, change-o and I have a black and white houndstooth check scarf, with hardly a hint of red to be seen.
Finally, how about letting it all hang out?  J.Jill knows how to mix patterns with the best of them, so why not show them all to best advantage?   That's the look I ultimately settled on, but you don't have to "settle" at all!  You can have four different looks out of this one fabulous piecef.  And if that's not enough, you can also find it in blue or green!  Which one will you choose?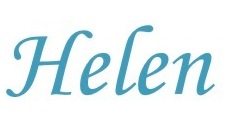 I receive commissions from purchases made through clicks from this site.
J.Jill Scarf (c/o)  |  Catherine Sweater   |  ERIC JAVITS Fedora  |  MAC Lip Liner in Ruby Woo  |  MAC Lipstick in Ruby Woo  |  MAC Tinted Lipglass