"Three Little Angels, all dressed in white, tried to get to Heaven on the end of a kite. . ." My daughters and I used to sing that song when they were small. A friend even gave me a little hanging bird feeder with three small cherubs sitting around it because it reminded her of us. When my mom offered these three wicker angels to me when she moved, of course I had to say yes. They've been a bit beat up over the years and I should probably give them a fresh coat of paint, but for now their rustic appearance is part of their charm. It's all about the memories they evoke.  No wonder they're a part of my outdoor Christmas look.  Andy is so busy doing maintenance on the new house he's not planning to put up lights, but these angels are out there regardless.  🙂
Once Thanksgiving is over I'm ready to bust out the Christmas decor and every thing red I own.  Are you the same way?  Suddenly so many of the fall colors seem out of place and it's all about red.  Even when I decorate the house in white and gold, when I think of Christmas I think of red.  Those thoughts made this soft merino top my go to.  Add a cute pair of denim leggings and you have a versatile seasonal look that's quick and easy.  It's a slight spin on the classic combination of jeans and a sweater.  I swear I could do a leg workout in these leggings, althoug they are definitely denim.  They tuck nicely into booties or boots and work great with flats. And did you catch the seam down the back of my sweater.  Details make a difference.
We had some challenges with color quality while shooting this look, but the darker red in the most of the photos is closest to the sweater color.  Since I find J.Jill clothing runs a little big on me, I ordered a size small sweater and size 4 jeans.  Use code Joy18 for 40% off!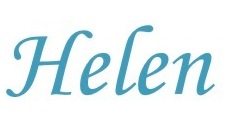 Thank you J.Jill for sponsoring this post.