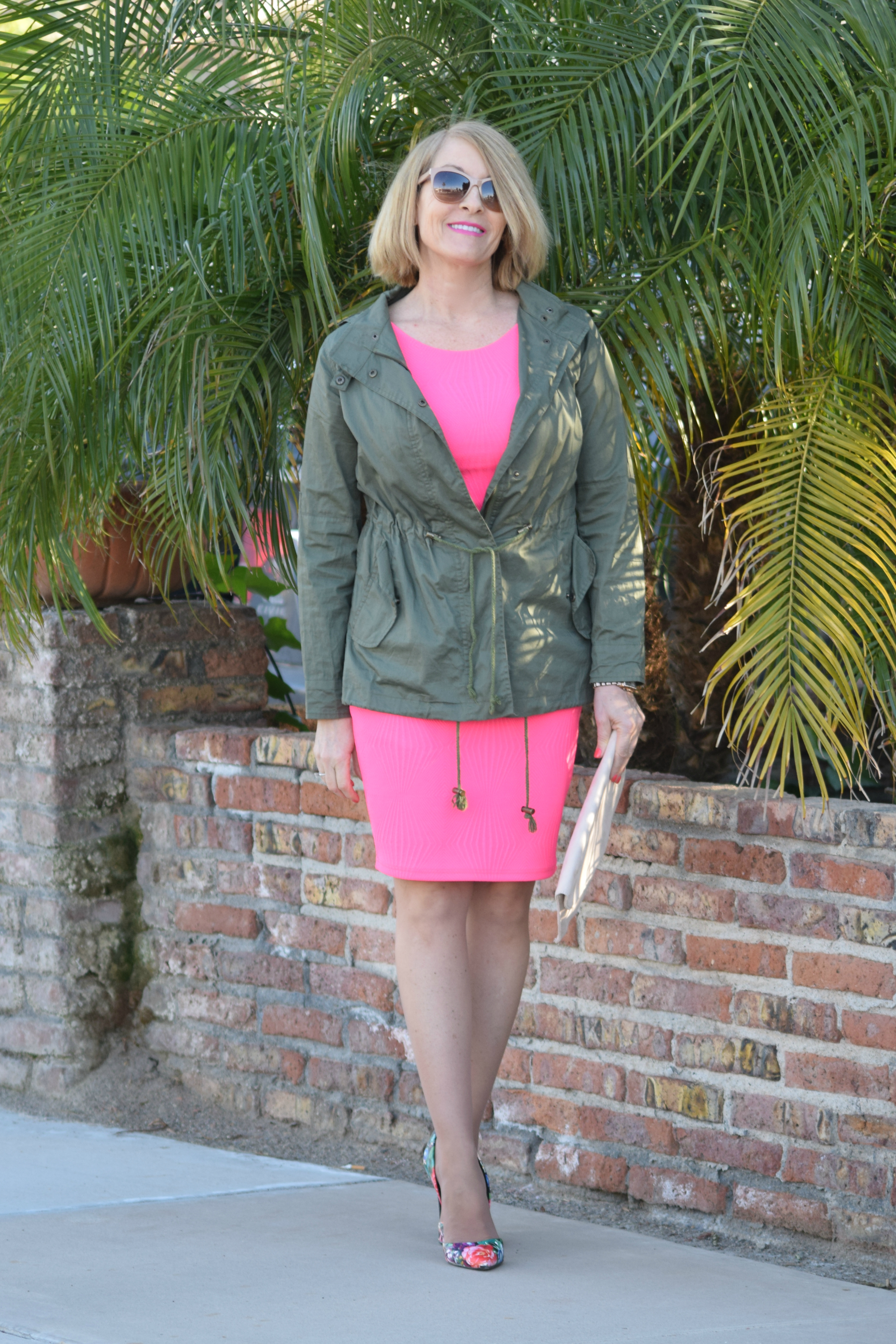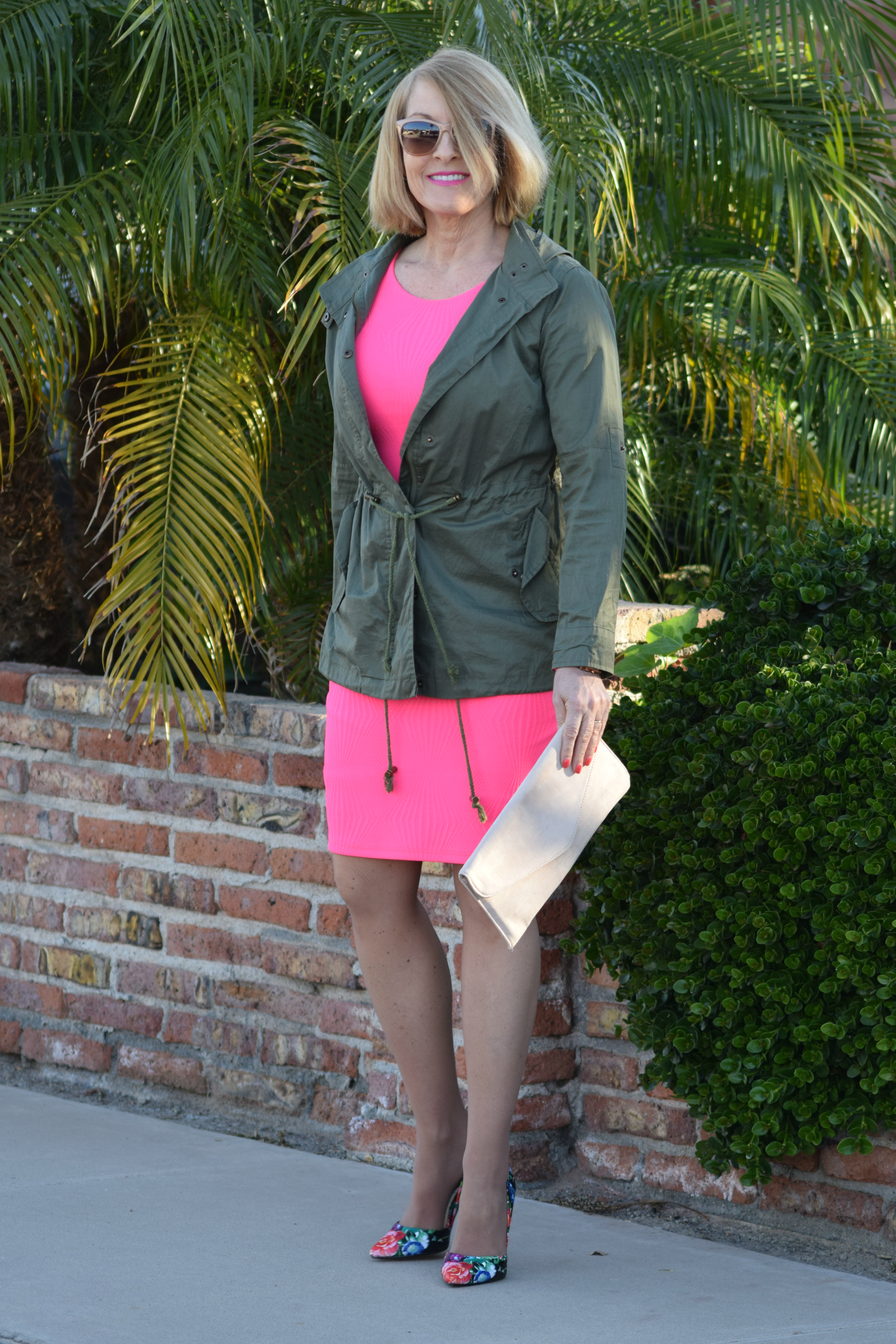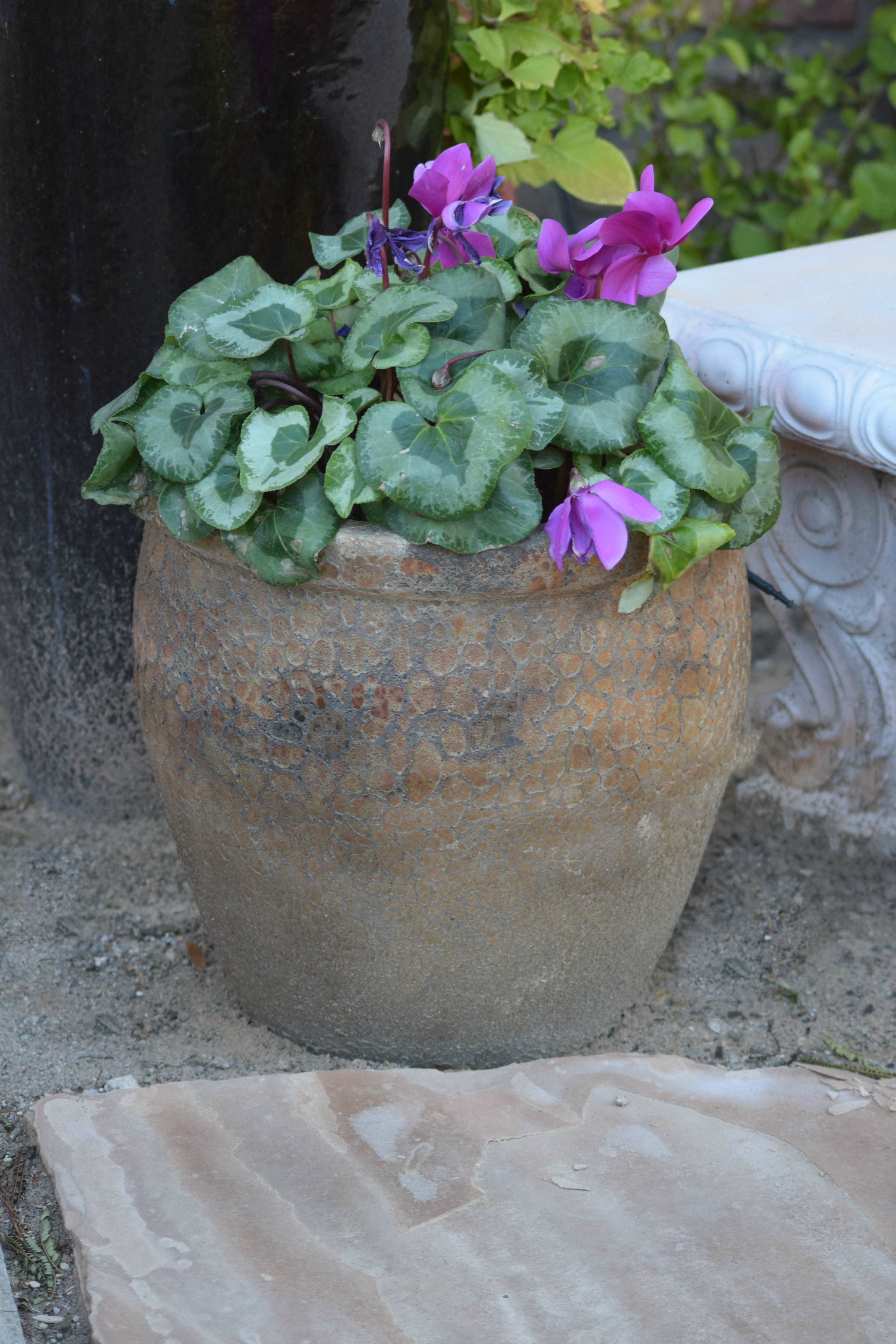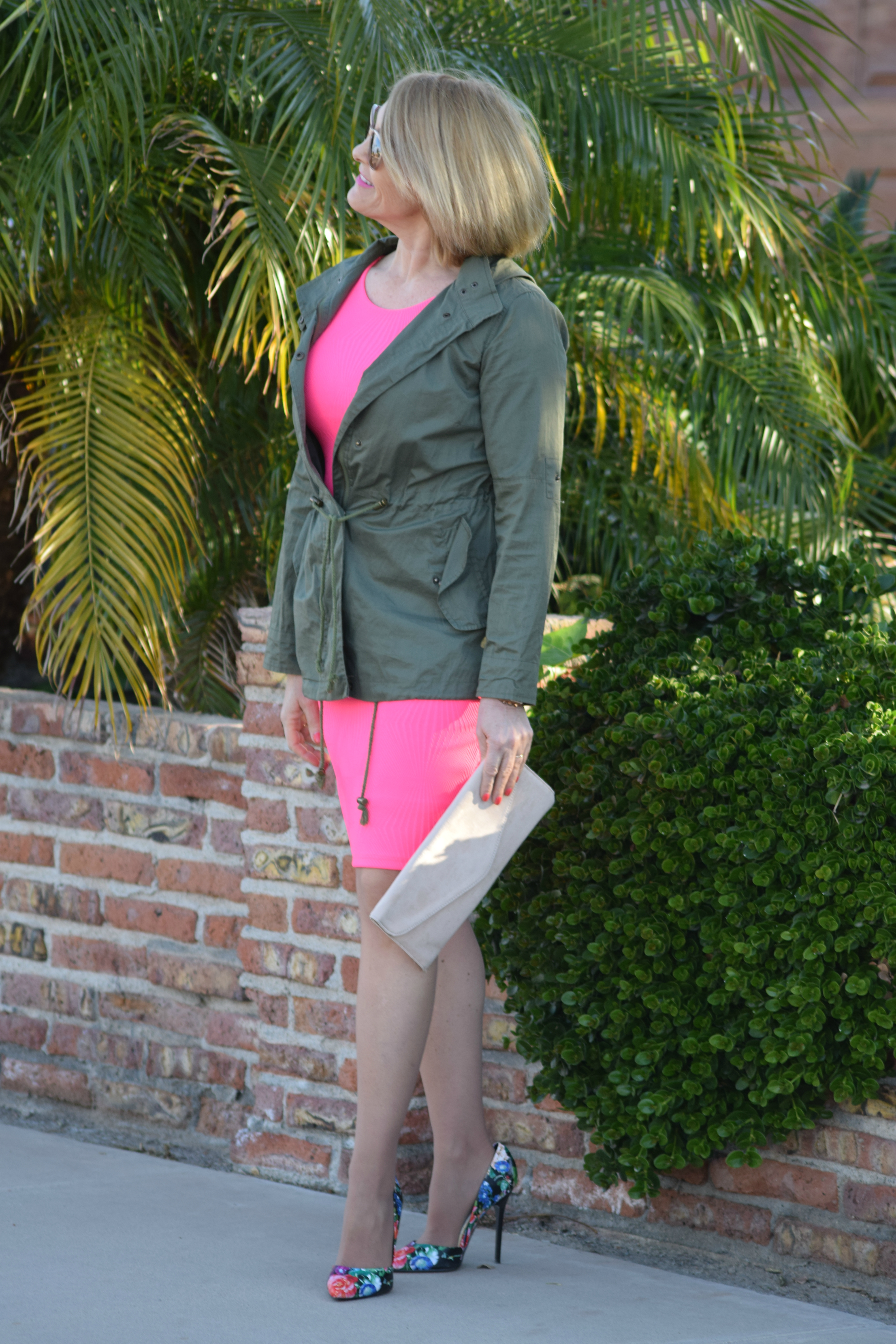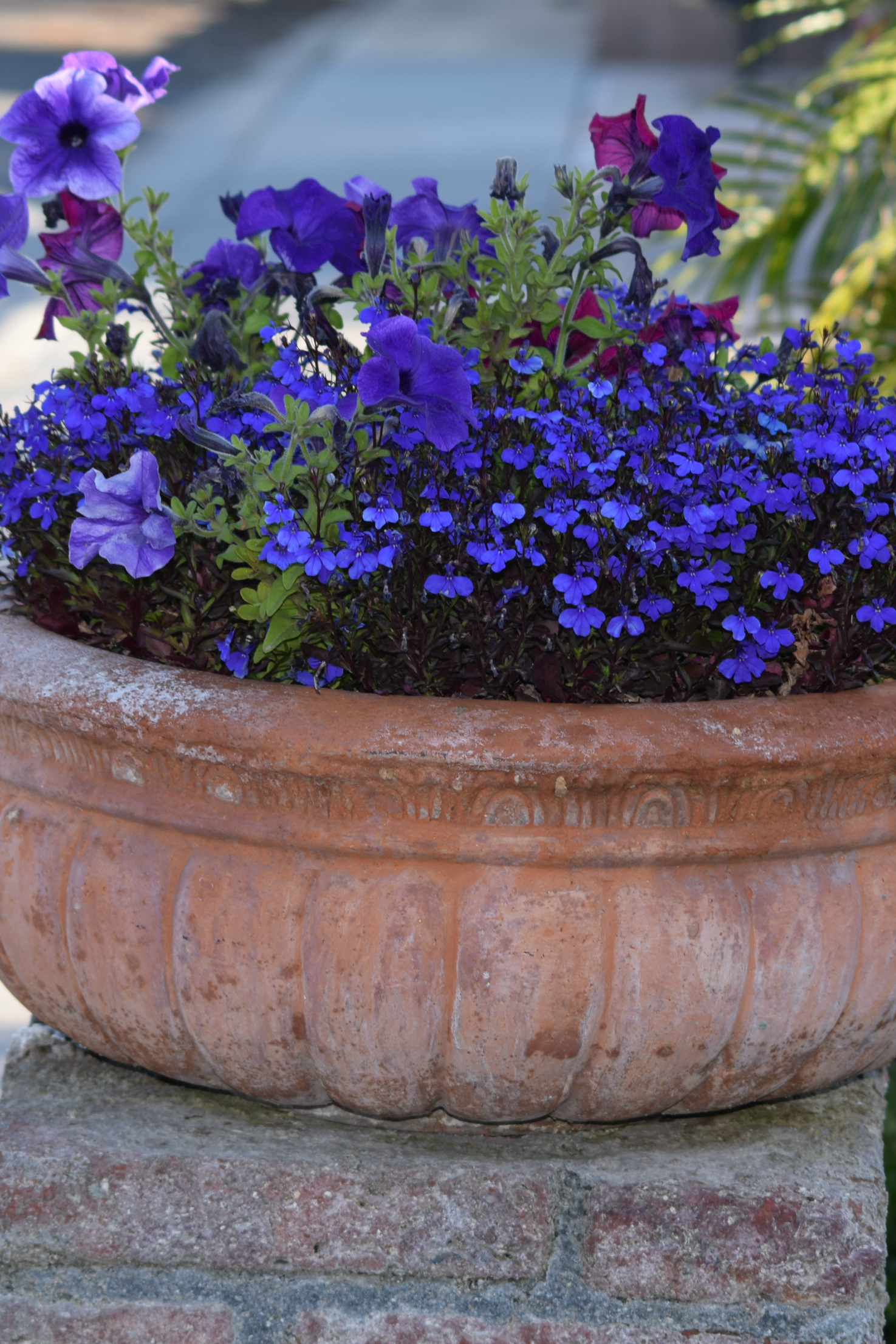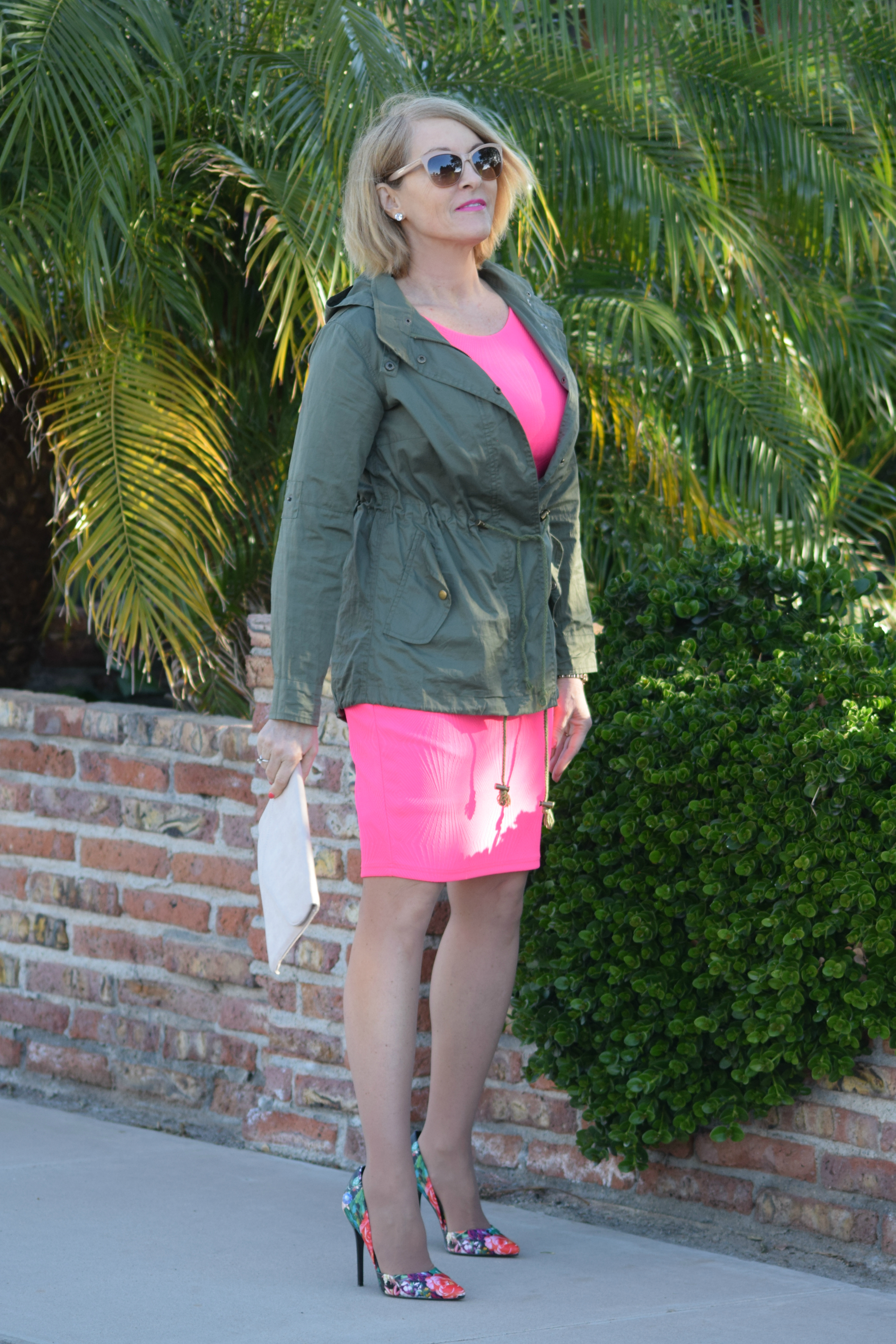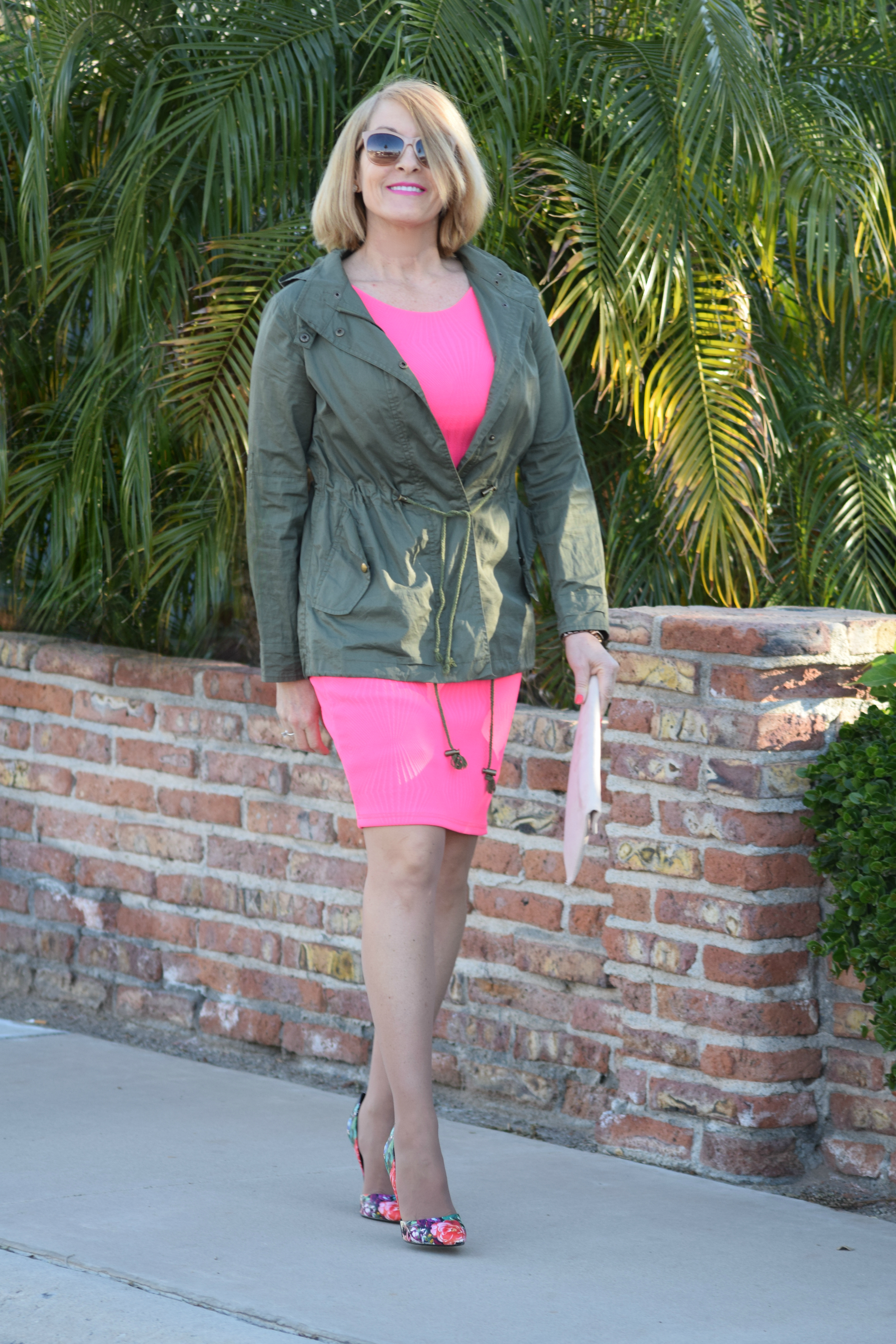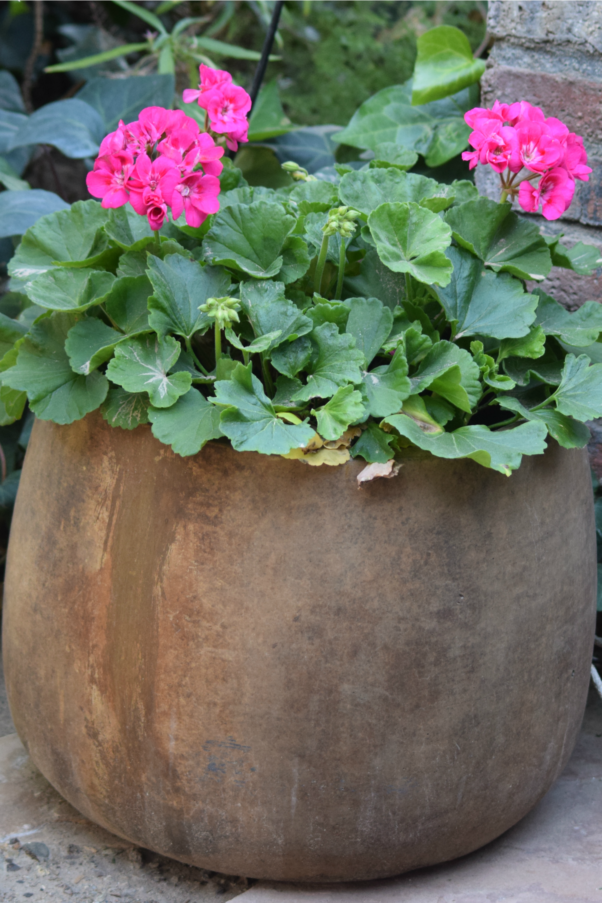 Dress • here, other options here, here, here and here | Jacket • here, options here and here | Sunglasses • Nordstrom | Shoes, sold out • Similar here, here, here, here, here and here | Envelope Clutch • Missguided | Lip Pencil • M·A·C Candy Yum Yum | Lipstick • M·A·C Candy Yum Yum
Based on what I've been hearing, most of the country has a serious case of spring fever. We are all getting a bit tired of those cold-weather outfits we couldn't wait to wear last fall, but current temperatures don't always cooperate with our desire. Hence, the transition wardrobe – a creative mix of winter and spring pieces to help us move stylishly from cold mornings to warm afternoons and possibly into cool evenings. It's brilliant really. Mixing things up gives us the opportunity to try new combinations and potentially augment our style. At the very least, we can create fresh, new looks without spending a dime. Who doesn't think that's a great plan?
As an example, I bought this dress on sale last spring. It's unfortunately sold out now but I found similar dresses which I've linked above as well as the shoes. Same with the utility jacket, which itself has become a wardrobe must-have. Like I've mentioned before it's not about the specific pieces, it's about the overall look.
I'm putting together several transition looks for the next few weeks because that's the reality of life right now. Some pieces will be new, many will be reworked because that's also the reality of life. How are you dealing with the seasonal transition?
Thanks for Visiting!