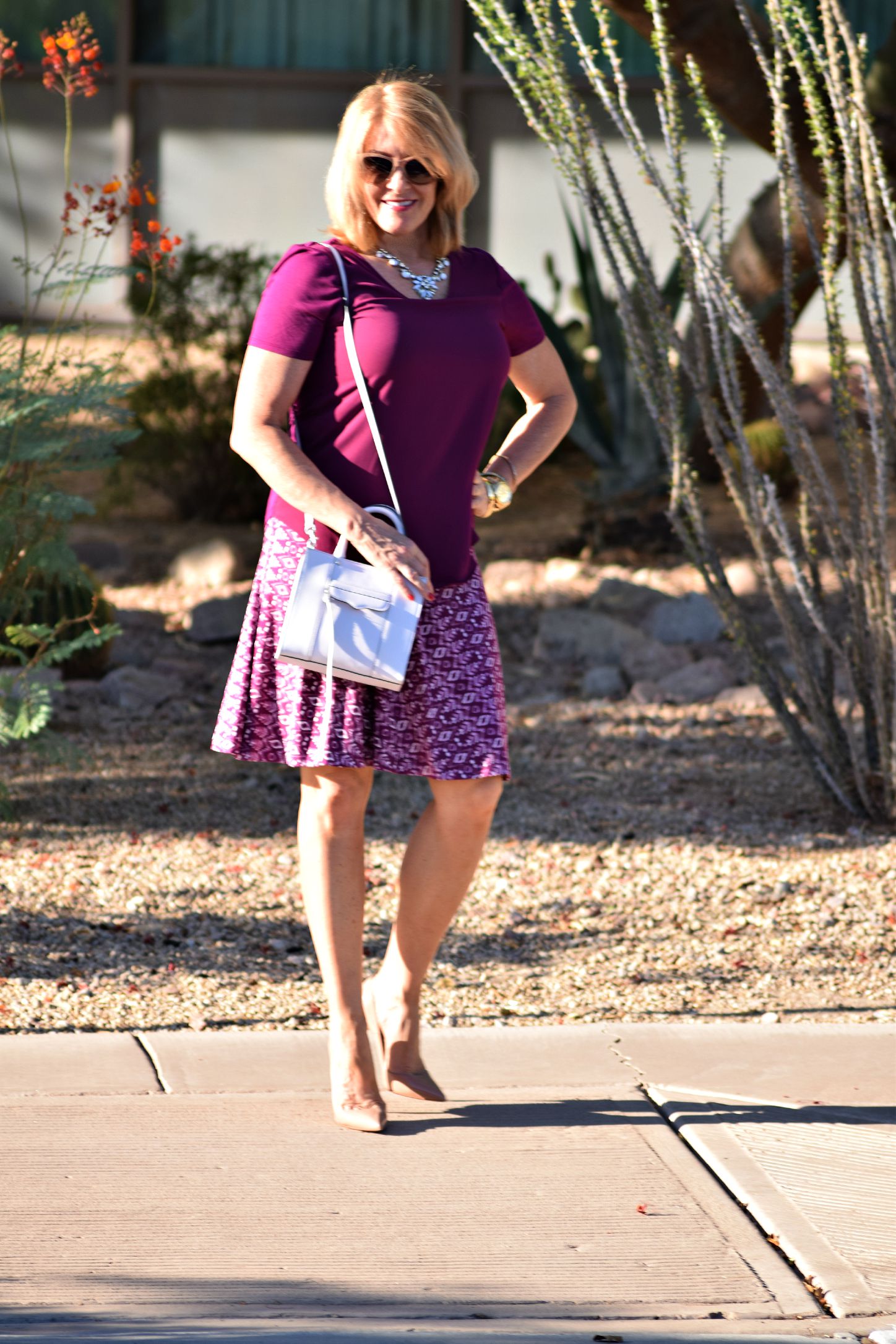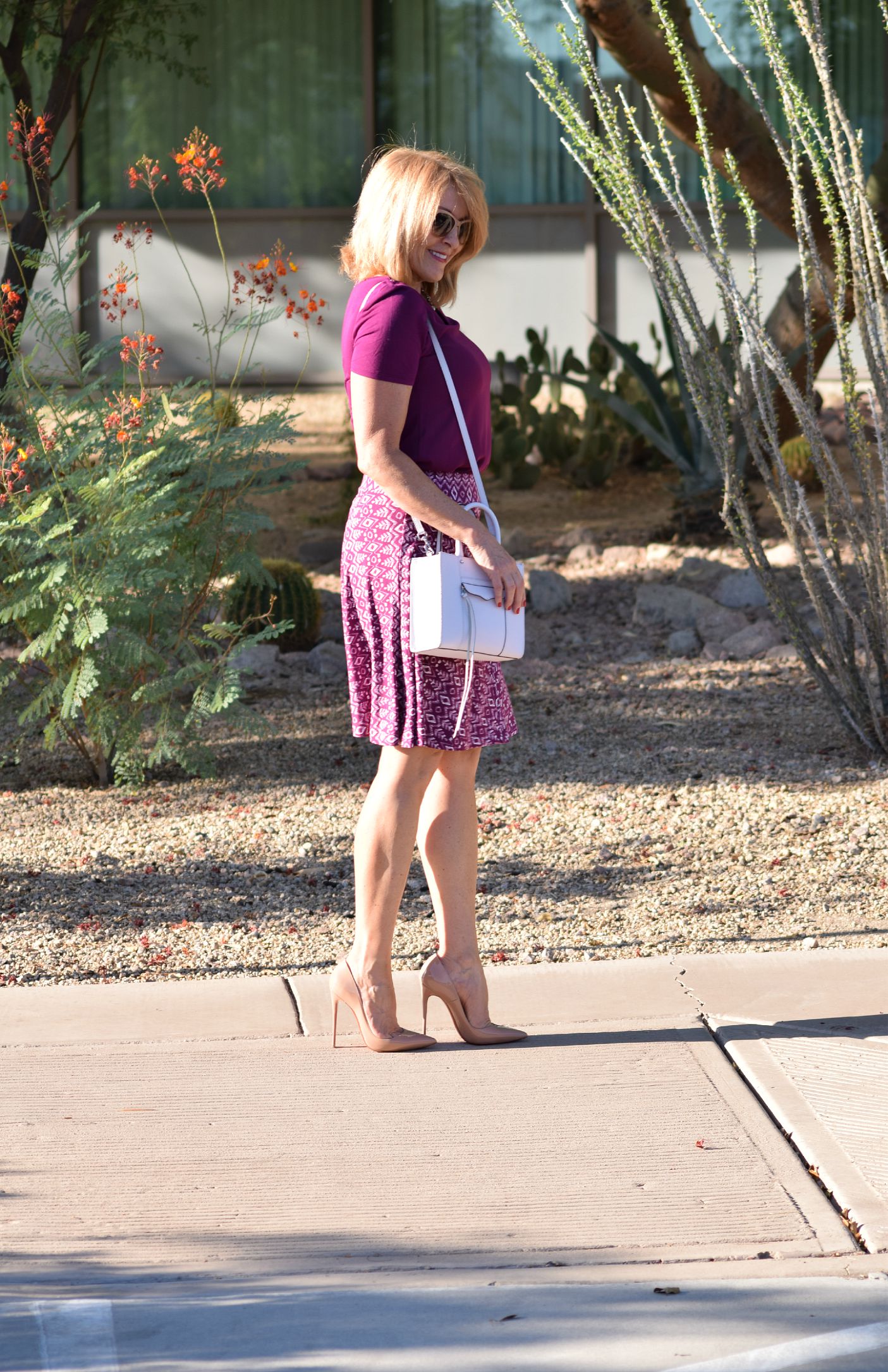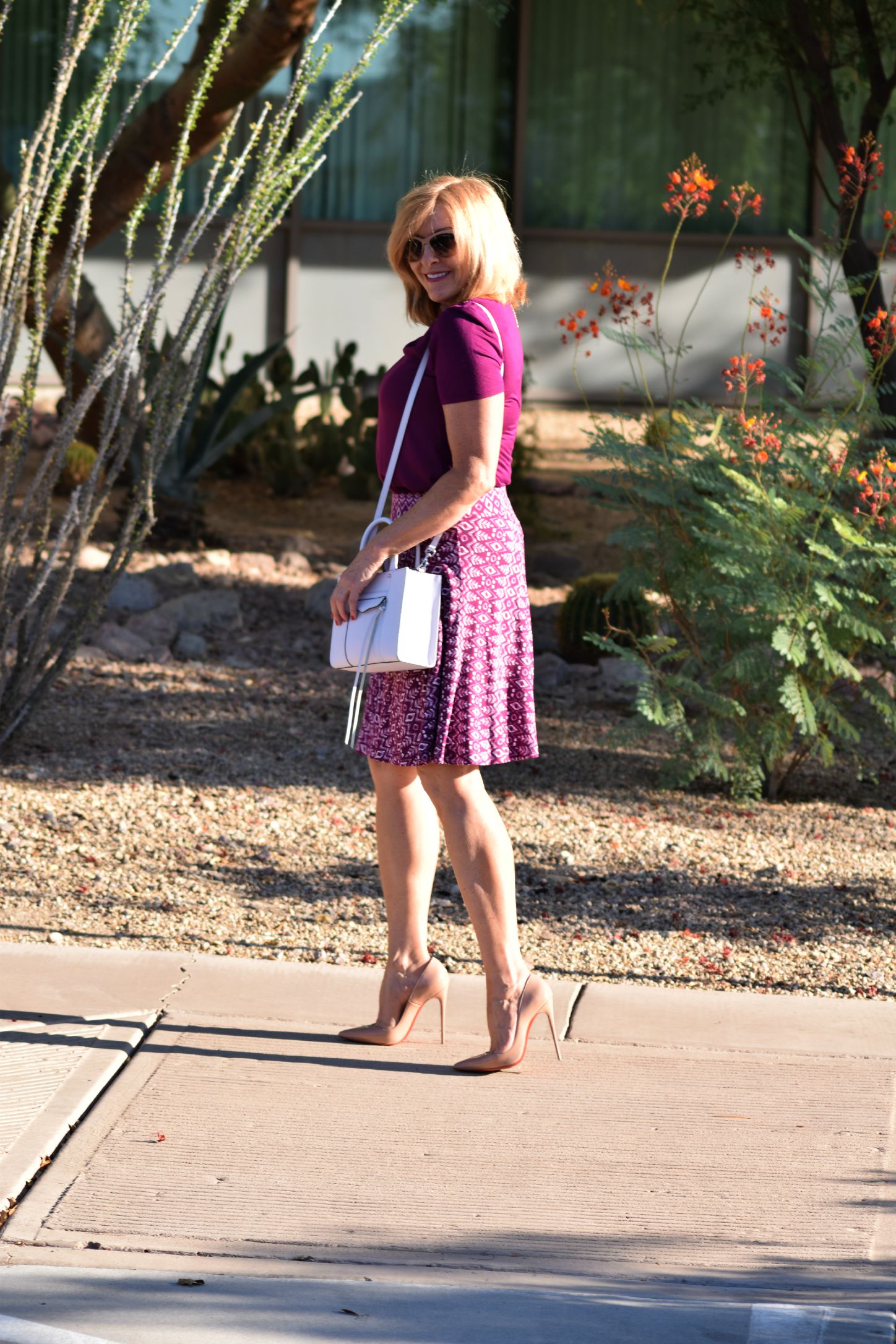 When my girls were little they loved skirts and dresses that were "twirly."  Life was wonderful when they could spin around and their skirts swirled around them in kaleidoscopes of color.  They already loved to dance, and twirly skirts made them feel so pretty while they did.
As for me, some days I just want to be comfy.  Today's look is all about that.  I can spin and twirl, but I doubt I'd channel my inner Ginger Rogers.  I can pretty well guarantee I have no inner Ginger Rogers.
As I'm writing this morning (I'm sooo late) I have three large dogs wrestling in the family room.  I'm a little concerned they'll break something.  It's a constant battle to see if the humans can emerge victorious over the dogs in my house.  This is my life.  🙂
Have a wonderful day everyone!