When I picked out this J.Jill buffalo check dress I knew I loved it but I didn't realize everyone else would feel the same way. It's already almost sold out! I'm so sorry. I really wanted to give you a chance to buy it because it's so festive. Never fear, I was able to come up with an option that gives you the same vibe. J.Jill has this cute draw-string dress which is virtually the same style. Add the buffalo check tote or pouch and some killer heels and voila!, Variation on a Theme!  I've linked a couple other styles below as well because we like options. 🙂
I've been working on so many different things lately I've found myself fragmented.  I feel a bit like a hummingbird flitting from here to there but all that flitting isn't accomplishing much.  It's time to amke some actual plans.  Therefore, I am learning about the value of setting intentions.  I remember hearing that phrase in yoga and thinking how strange it was.  Set an intention?  I'm here to do yoga.  Isn't my intention a forgone conclusion?  The idea is still a little grey to me regarding a yoga class, I'll be honest, but the overall concept isnt lost on me.
The wreaths are up as well as the angels, but nothing else.  We gave away our artificial tree when we moved and didn't replace it.  We want another artificial tree because, like many of you, we usually put it up Thanksgiving weekend.  Yuma is so dry this time of year we'd basically have standing fire kindling before Christmas day.  That may sound a bit paranoid but we're not willing to risk it.  I'll just have to put out everything else to feel festive.
That's where "intention" comes in.  Rather than bounce around like a ping-pong ball, being hit from one event to another, I'll need to sit down, map some things out and finish something.  If I set an intention for decorating the house when I get back Monday, I can make it happen.  Don't get side-tracked Helen.  You can do this.  It's just decorating for goodness sake.
I sometimes find my ability to be flexible is a hindrance.  It's so easy for me to drop this thing to help with that thing and I don't go back to 'this thing" to finish it.  I don't want to lose that flexibility because I think being rigid about whatever lists I develop will frustrate me if I can't complete them.   How dumb of me.  I know lists help me focus.  And we can still be flexible in the face of a list.  Just choose how and when to accomplish each item.  I'll let you know how it goes!
How about you?  Are you a list maker?
Happy Wednesday friends!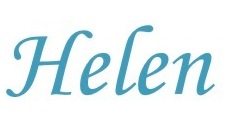 J.Jill Dress c/o  | Christian Louboutin Shoes, similar here and here
I receive commissions from purchases made through clicks from this post.