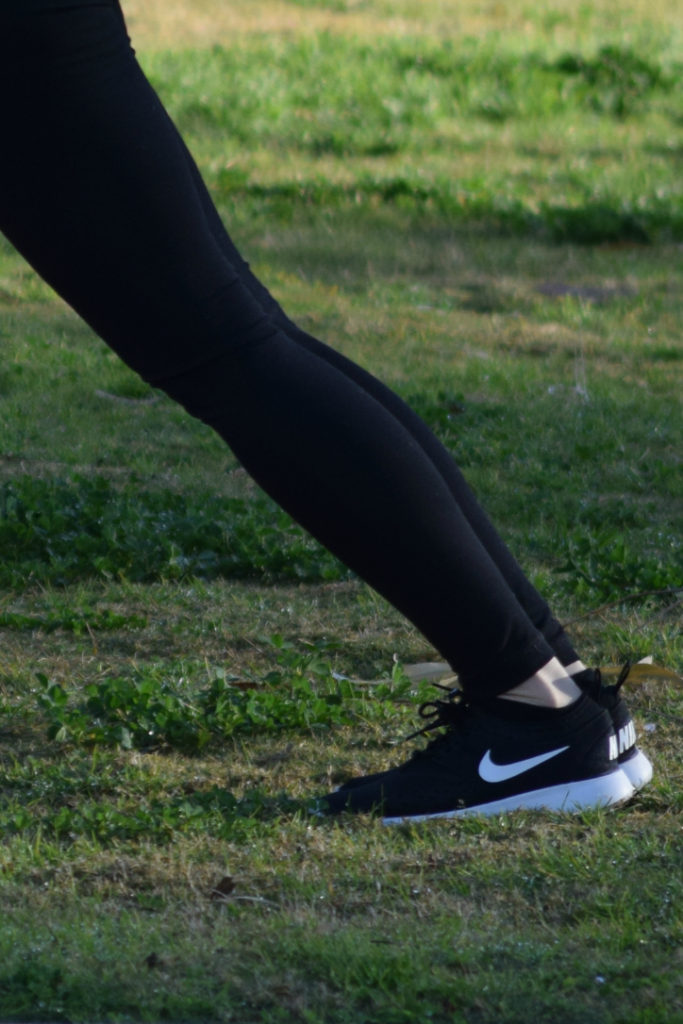 If you follow me on Instagram (@helengreenwell) you've seen a few posts and stories about the way I've been challenging myself with #75Hard. What the heck is this thing?
First, a little background. I'm not a hard core workout fanatic. I use that term with admiration because I've seen the results of those who make exercise a priority. When workouts are one of the pillars of your foundation, so many aspects of your life fall into place. In my case, physical fitness is a pillar but certainly not a cornerstone.
Even so, I'll find myself immersed in conversations with friends who love working out and I find it extremely motivating. Such was the case when a friend of mine talked about his new fitness challenge, #75Hard. My interest was piqued. I wanted to hear the details!
The "program" itself is simple, but simple does not mean easy! In fact, more than an exercise routine, #75Hard is a mental toughness challenge. #75Hard is the brainchild of Andy Frisella, entrepreneur, owner of several companies which together gross over $300 million. One you may have heard of is 1st Phorm, a hugely successful health supplement store. The guy knows business. He's also a hard-hitter with his podcast The MFCEO Project.
Andy talks in his podcast about his unhealthy relationship with food. Body fat is his constant nemesis, so much so a friend bet him a huge amount of money that he could not get his body fat below a certain level by a specified date. His time frame happened to be 75 days, so he launched himself into a diet and exercise routine to meet that goal.
Andy realized his body composition goals would be temporary unless he incorporated mental toughness into his 75-day challenge. #75Hard was born.
The basics of #75Hard are these:
Pick a Restrictive Diet – you choose a diet to meet your goals through this challenge, but it must be something you'll follow strictly with absolutely NO cheat meals. Not even one little off-diet snack. I decided to go Paleo, which basically means "eat plants and animals." I cut out sugar and most grains, so no bread, no rice. . .you get the idea. I do include the occasional GG cracker to increase my fiber intake, and I make fruit and spinach smoothies with 1st Phorm vegan protein powder, but that's it. Also, absolutely no alcohol during the challenge. Ooph.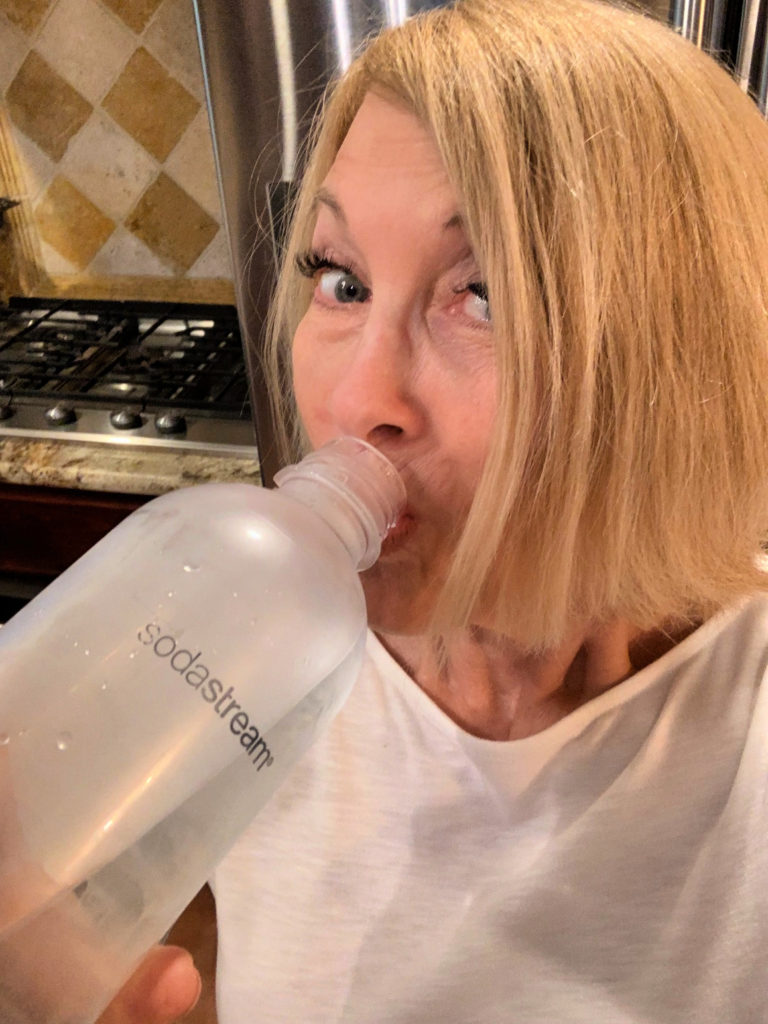 Drink a Gallon of Water Every Day – this at times can be extremely difficult, especially if you don't pound down a few glasses early in the day. It's pretty rough to find about a half-gallon of water in the jug at 9:00PM. Yep, that's happened to me. Too bad, so sad. Finish the gallon and realize you may be making a few trips to the bathroom during the night. It's all about the mental toughness. And better planning. . .
Do Two 45-Minute Workouts Each Day. One of These Must be Outside. Again, this is about mental toughness as much as phsyical fitness. The idea here is doing something when you can't control your environment. None of us is in complete control of everything. How often have we said, "I'll wait until this situation happens or that problem is resolved before I start X." The challenge is learning to work through the imperfect envirnment rather than wait for things to clear. In Arizona, that means workouts when it's 105 degrees with 50+-percent humidity. It's not always a dry heat!
It doesn't matter what time of day it is. We came back at 1:30AM from a day trip to visit my mom and guess what I realized? I hadn't done my outside workout for the day! Crap. So I went out to the backyard and did cardio for 45 minutes. That sucked. But I did it. Mental freaking toughness.
By the way, there is no rest day. It's two workouts a day. Every. Single. Day. Here is where common sense + discipline comes into play. Common sense says, "adjust your workouts so you don't over-train." Discipline says, "don't modify beyond what's absolutely necessary to give yourself a break." It would be easy to decide one of your workouts every day will be stretching.
Don't fool yourself. There have been days when that was an absolute must for me, but those days have been occasional. They are not a regular occurrence. Just because you're sore doesn't mean you need a stretching workout. When you feel the onset of a potential injury, then stretch. if your body is a little sore or tired, be active anyway. I stretch when my knee moves from tired-sore to I-really-feel-like I-could-injure-it sore. There's a differences, and you most likely know what that is subconsciously. This is about mental toughness so don't cheat yourself. You are the only person you're cheating if you let up beyond what you need.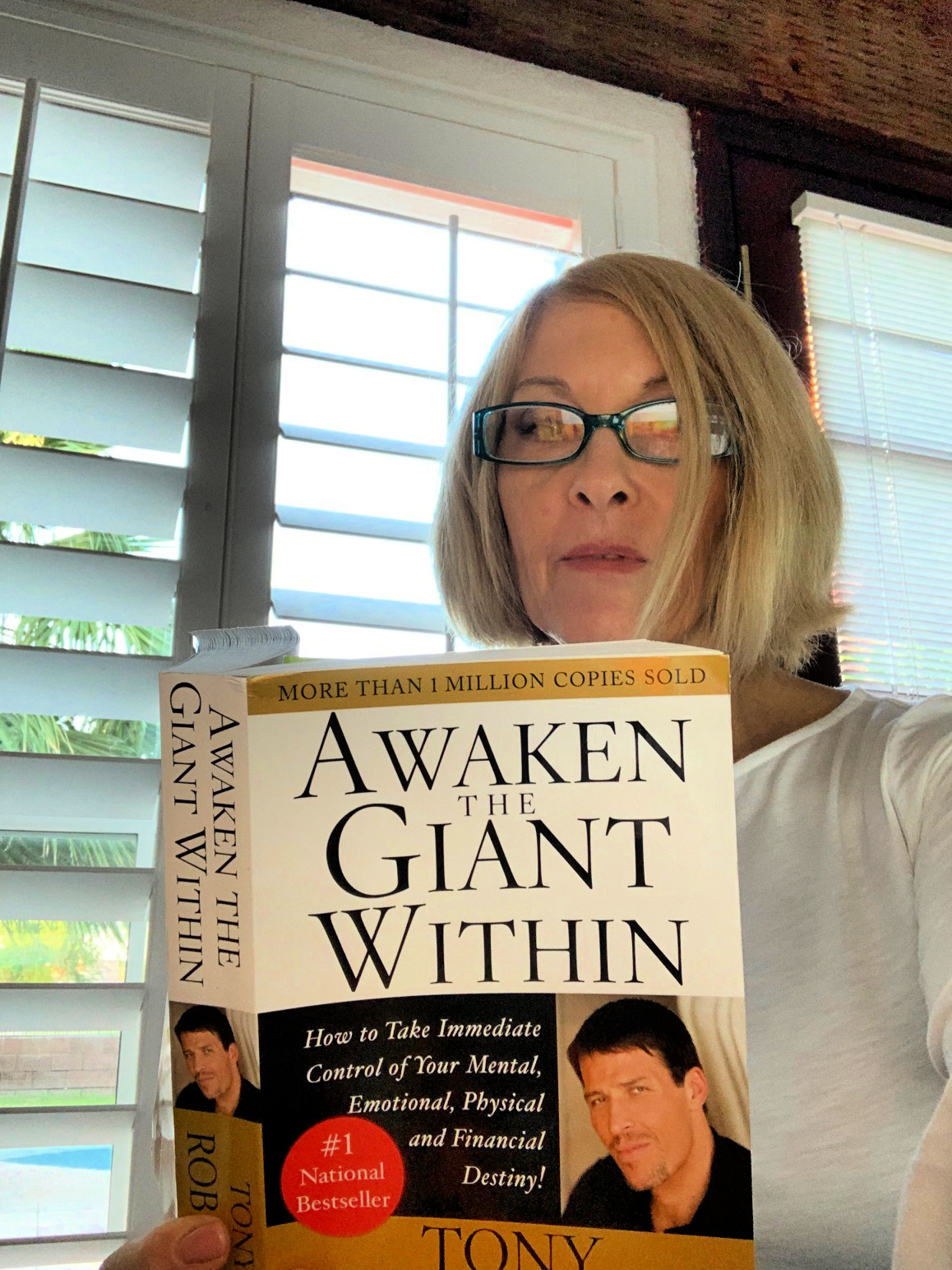 Read at Least 10 Pages of a Business Self-Help Book a Day. I love this one! I'm having so much fun reading books that give me business-building motivation. I've also added business and motivational podcasts to help amp me up during my morning commute. Some of the books I've read include Relentless by Tim Grover, The Magic of Thinking Big by David J Schwartz and The Lombardi Rules, 26 lessons from the great football coach, compiled by his son, Vince Lombardi, Jr. I am currently reading Awaken the Giant Within by Tony Robbins which requires some active participation in the process. Reading books like these help overpower the daily crap we hear with motivation and positive thinking. Like I said, I love this requirement!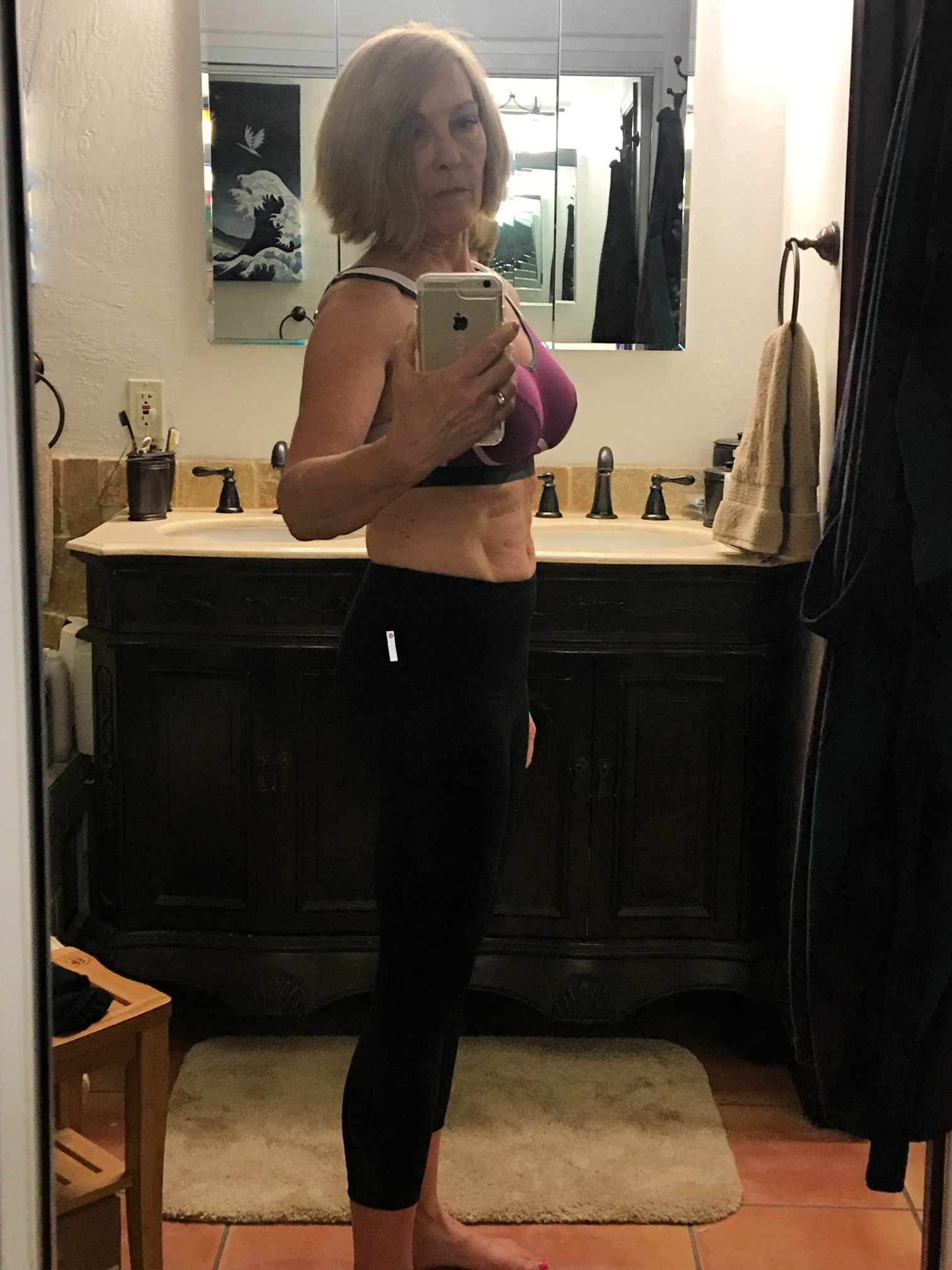 Take a Selfie Every Day. Seriously. The idea here is to be able to scroll through your selfies on Day 75 and watch your transformation. What I'm seeing in my photos, besides some weight loss, is increased confidence. I didn't do this for the weight loss, although I love that facet. I wanted to prove to myself and to other midlife women that this challenge can be done. We're not too old, we're not too soft, we don't have a need to be mentally tough. Really?? I completely disagree with all of those.
When I first heard The MFCEO Project podcast on #75Hard, Andy Frisella described these simple steps. He also threw down the gauntlet. "I know a bunch of you are going to try this, but only about two of you MF'-ers will get it done. I'm one of those MF-ers. I'm absolutely going to complete this challenge. I just finished Day 45 and I can't believe how quickly it's gone by. I'm not saying it's been easy, but time is going to pass whether I do it or not. Why not get this done and feel really great about it in 2 1/2 months?
I hope you pick up the challenge. Find your inner strength. If you haven't pushed your boundaries in a while, you need to something. Why not #75Hard? You've got this!
Thanks for reading!