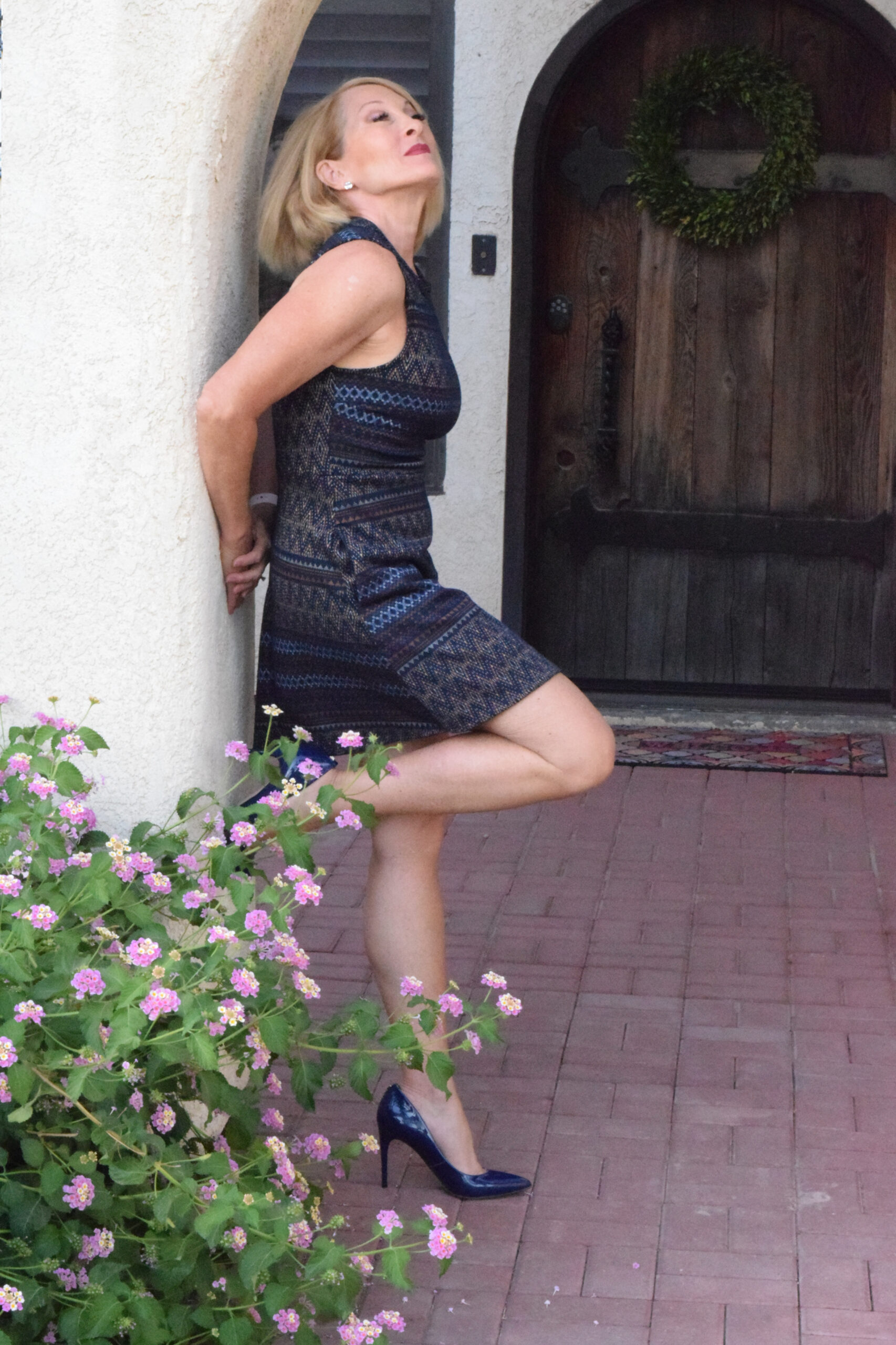 There's a small section of the country known for defying the logic of the seasons. We know it as The Southwest, and more descriptively, The Desert.
Weather doesn't cooperate here. The calendar says fall, but the temperatures are warmer than other areas of the U.S. experience in summer. Last week we had several days hovering near the 90-degree mark.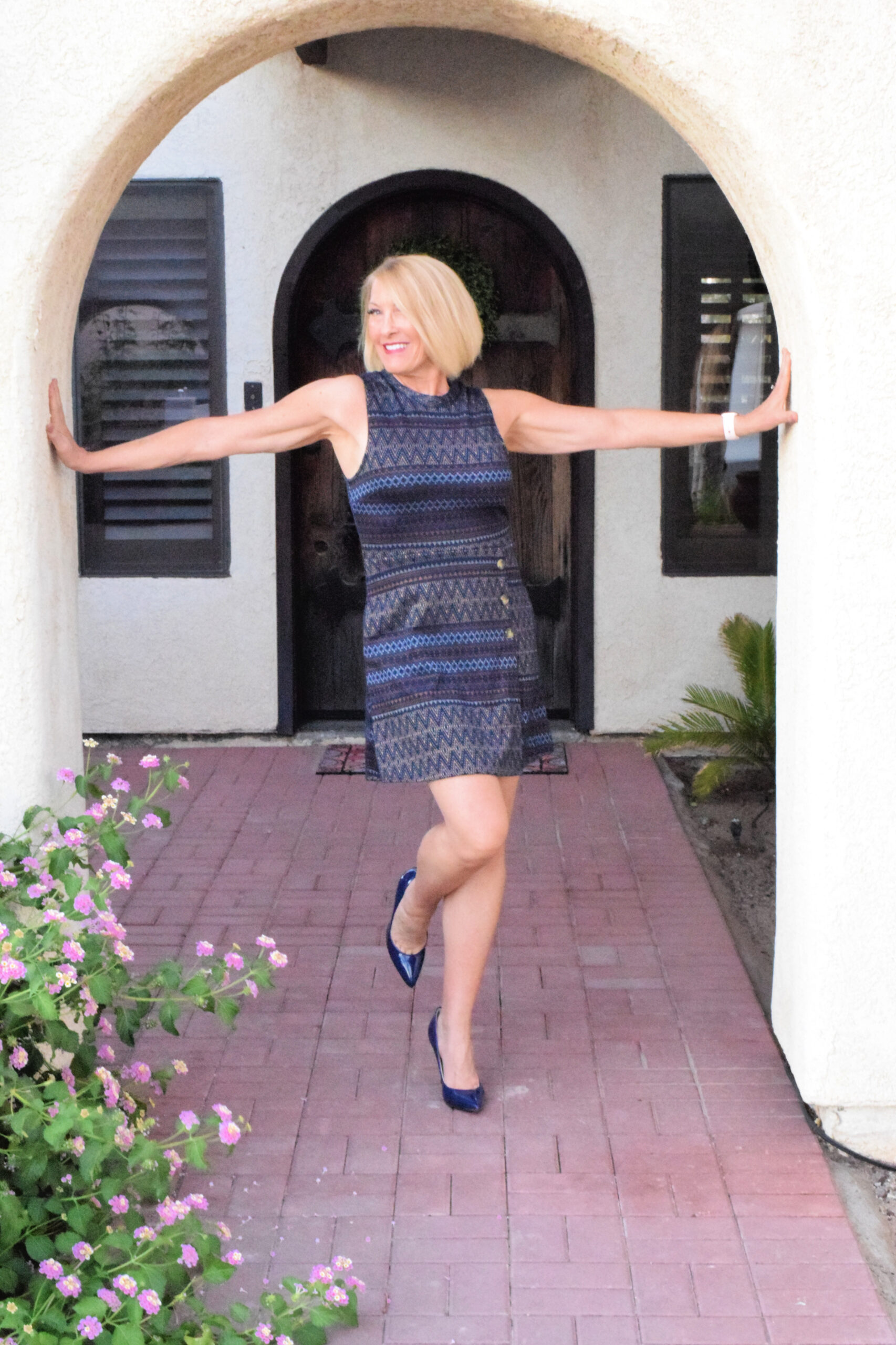 Forget climate change – this is normal! So what's a girl to do when she wants a little fall color without melting under the warm sun? This cute dress will work! Fall colors, a fun geometric print, and the ability to support some different layers when we really do get a little chilly. Dillard's even show this dress with cognac knee-high boots, which I love!
Isn't that cute!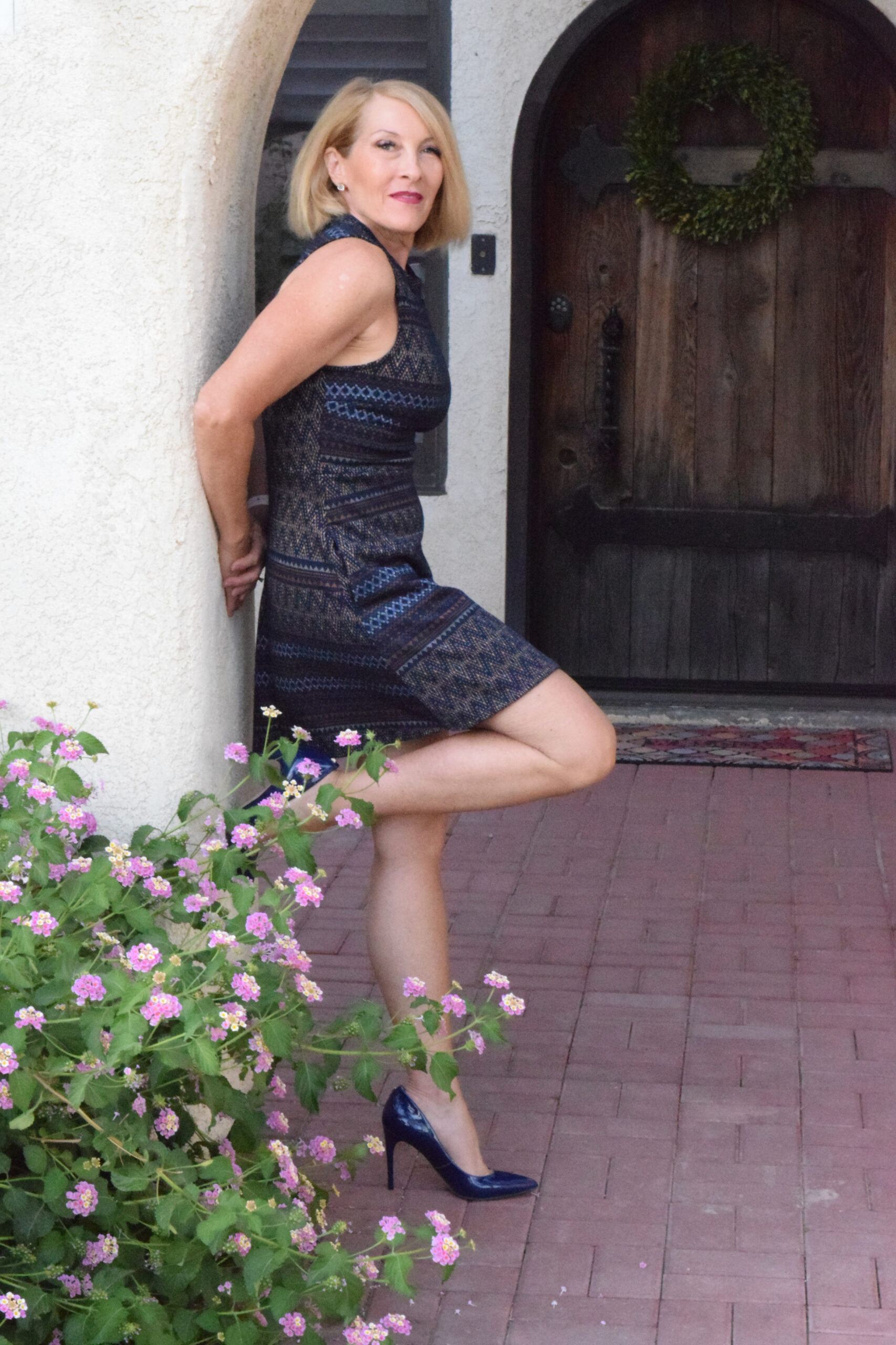 How would you style it?