With fall just around the corner, I've been looking for summer-to-fall transition outfits I would really wear and I think you'd wear as well.  You know, something stylish but "normal."  Maybe in basic colors like white and black.  That doesn't always mean the look itself spans the seasons.  In this case I set a foundation with basics (a white button-down shirt, ripped jeans and my fabulous French Kande necklace) then switched up accessories to head into autumn.
Speaking of French Kande, have you checked out the site yet?  These pieces are GORGEOUS and so versatile.  Look back at my last several posts to see how often I wear this necklace.  It's easily the most-worn necklace I have!
Back to the overall look: when everything is white, the overall look is light, breezy and feels very much like summer. Switching to blacks seems like an immediate step into fall, especially with the addition of a black fedora. Wool hats, particularly in darker colors, really speak the language of crisp, cool air and warm, crackling fires.  The fabric seems so warm and cozy.  Cue the harvest blend candles and pumpkin spice lattes!
In a nod to my friend Nora of  Jacket Society, I added a classic black blazer to aid the fall transition and I liked the way it turned out. The contrast of a tailored piece over relaxed and casual distressed denim makes a nice combination; it the jacket dresses up the jeans and the jeans give the jacket a more casual feel.  Of course the best part about a blazer is the ability to add it or shed it, depending on your surroundings.  It's a form of the most transitional style of all: layering.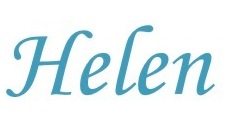 I get commission for purchases or clicks made through links in this post:
French Kande Necklace c/o | Old Navy Top, others here, here and here | Jeans (old), Similar here, here and here | Sam Edelman Shoes (white) | Sam Edelman Shoes (Black), others here, here and here | Tahari Jacket, others here and here | White Fedora Hat | Black Fedora, also here | Rebecca Minkoff Bag | Nordstrom Sunglasses (White and Black) | Quay Sunglasses