We always hear about white after Labor Day and everyone wears white before Labor Day. How about white on Labor Day? I confess I couldn't resist – It was too easy a play to ignore. 🙂
This bell-sleeve sweater from Amazon combines great style at a fabulous price – another thing I couldn't resist. As summer winds down and temperatures hopefully cool down, transistional looks are easy to create by combining summer and fall pieces that play well with each other. The white trim on my sweater begged for white jeans and a smart fedora and although the sweater also paired well with flare jeans here, I love it over white. Navy and white are such a classic color combination. Switching to a darker hat and boots or booties can take this look well into September.  Of course by then I'll be ready for the fall colors I've been missing this summer.
We've all had "hat days" – those days when our hair just isn't presentable, whatever we do.  Have you ever had one of those days where even a hat isn't enough?  I don't know what happened once I fell asleep, but I had Medusa hair when I woke up.  Even under a hat I couldn't make my hair look good!  My solution was a really wide headband.  I chose white to help blend with the hat.  I'm not happy with the actual headband I chose (it was knit and a bit too thick) but I like the effect;  it's a very different look with my hair tucked out of site.  It's something I'll try again but with a thinner headband.
I've been all over the place today!  I hope you've been able to follow my ramblings.  Maybe that's indicative of the change of seasons.  At least let me end by wishing youLa safe and happy labor Day!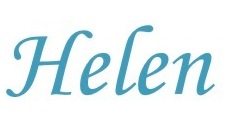 I get commission for purchases or clicks made through links in this post.
Amazon Sweater, other here and here (check out the sleeve detail!) | Ann Taylor Jeans, other options here (on sale!) and here | Banana Republic Hat, another here | Gold Hoop Earrings | Sandals, sold out, other options here, here, here and here | Amazon Bamboo Bag, another option here