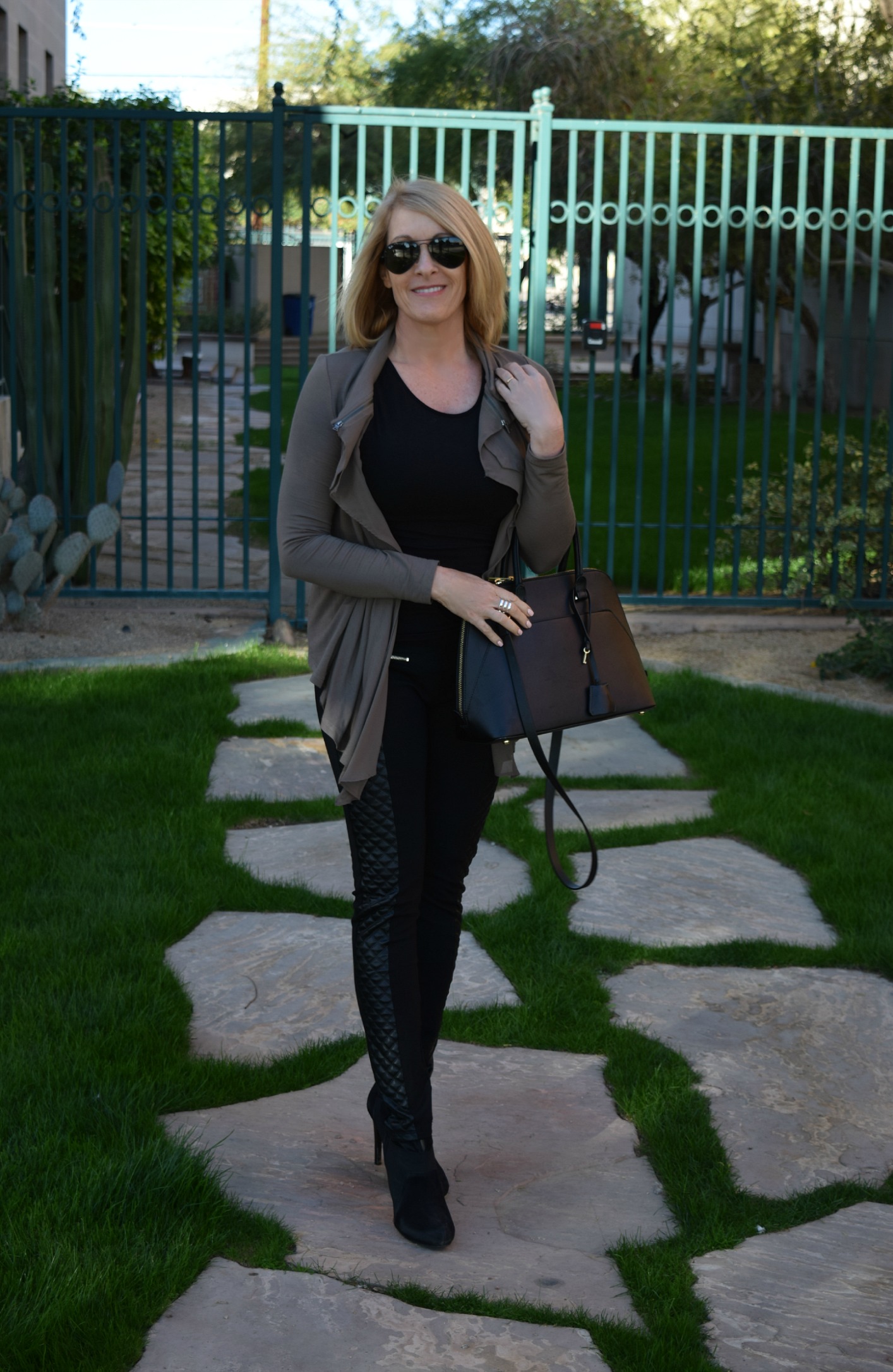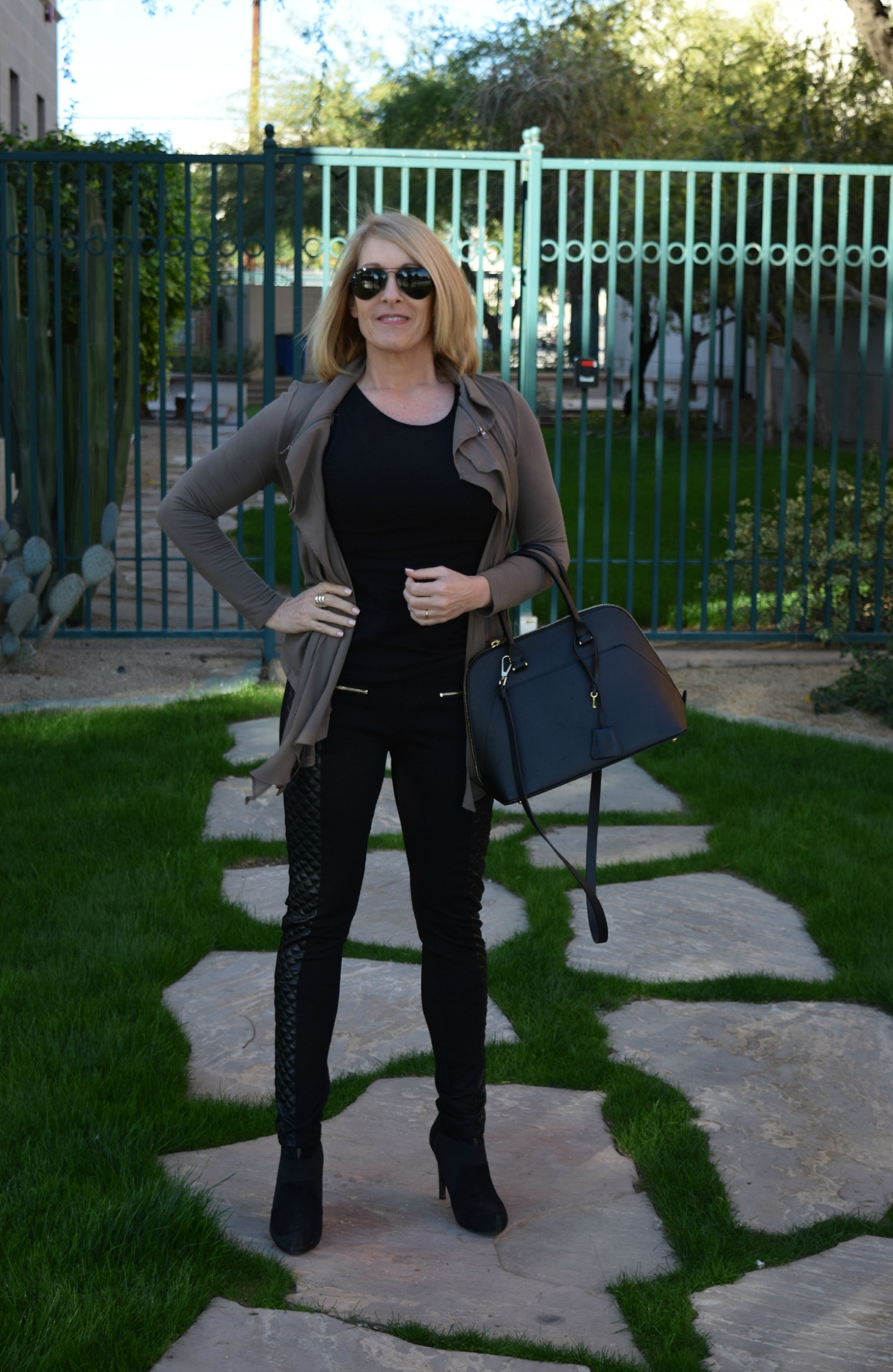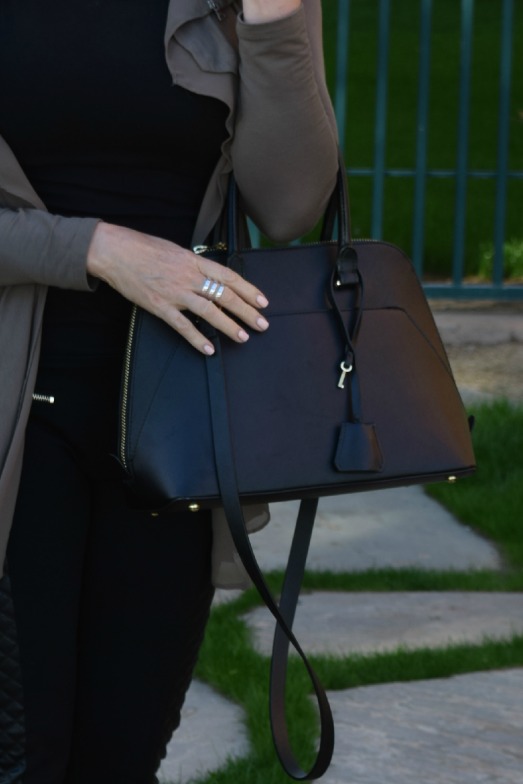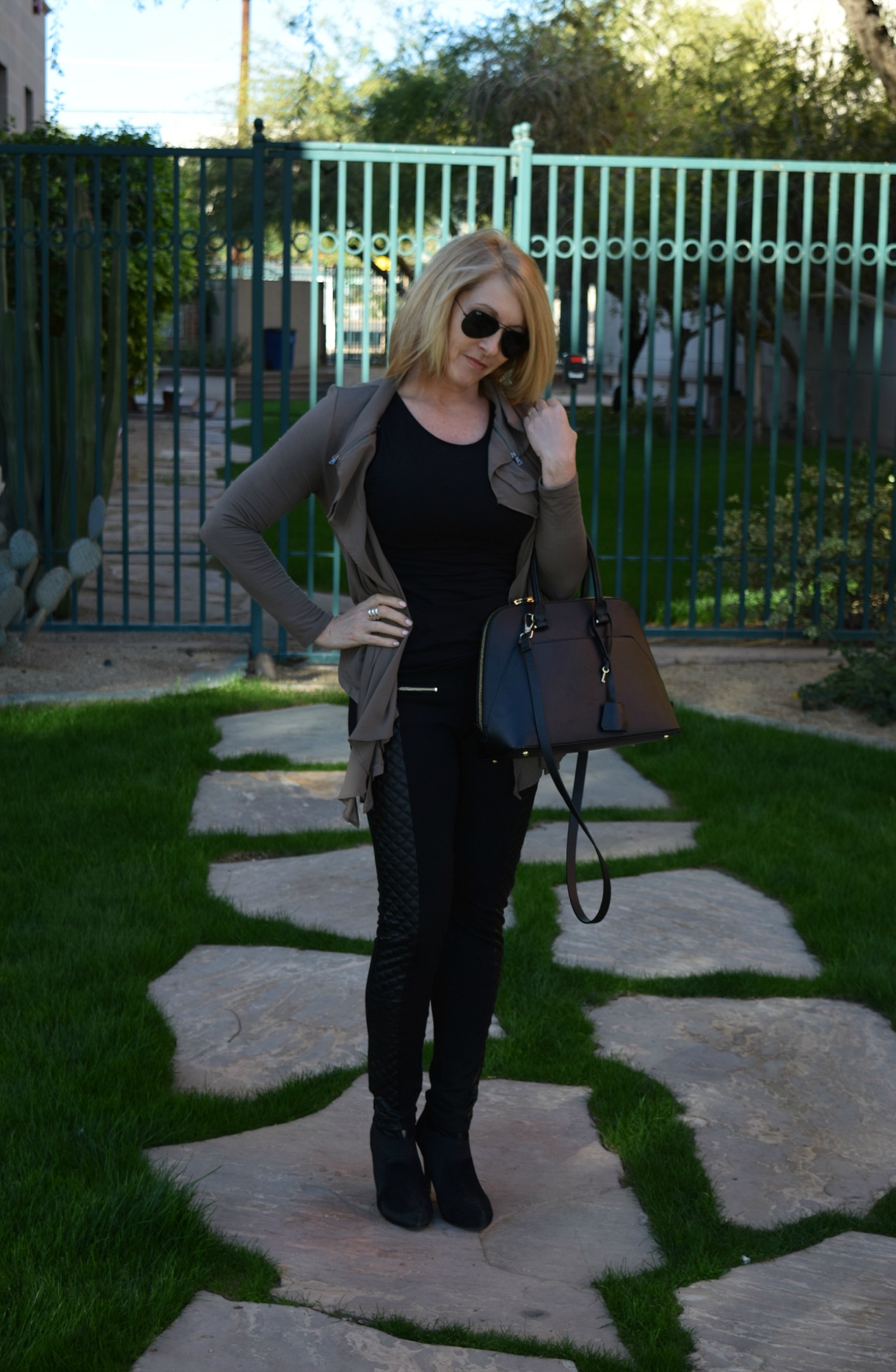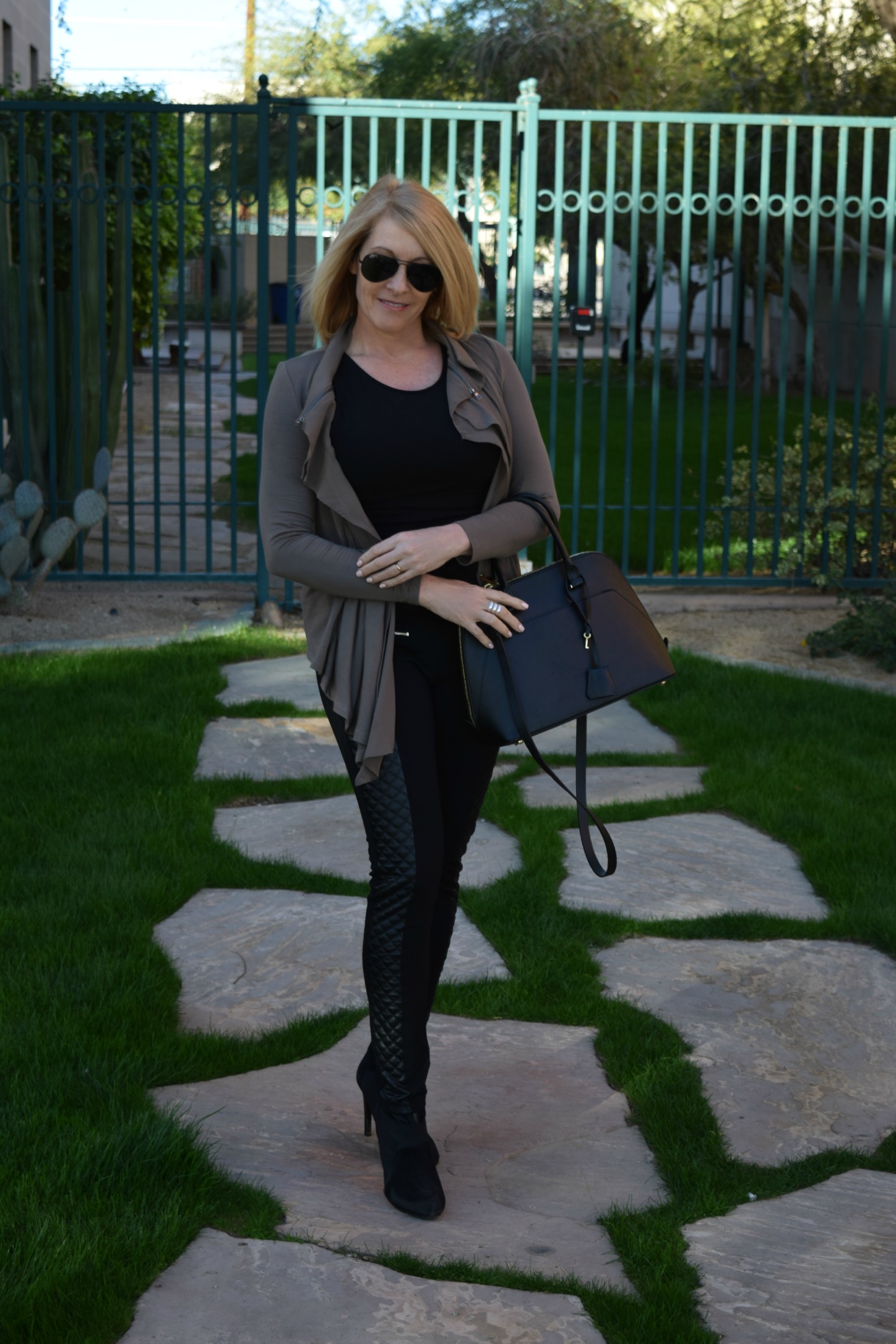 Jacket: Cheekie Boutique, similar here,  here and here | Leggings: Cheekie Boutique, similar by Vince Camuto | Top: Shopbop | Booties: Old, similar here | Ring: Silpada | Bag: Zara, similar Kate Spade | Sunglasses: Ray-Ban
We have a little group that gets together every once in a while for a wine party.  A different couple hosts the party each time which helps to mix it up a bit.  Everyone brings a bottle of a wine they like and an appetizer they've paired it with.  We have so much fun and I always come away with the name of a wine I enjoyed enough to try again.  I like to meet everyone at the door with a glass of sparkling wine because it's a party after all!
We got together a couple of weeks ago after much too long a break.  So much fun.  I knew I'd spend time outside this time – our hosts are big fans of bonfires and yard games – and it was a little chilly in the evening.  I dashed over to my favorite little local shopping spot – Cheekie Boutique – and picked up a couple of cool pieces.  I wore the outfit above which was so comfortable – a lot like hanging out with the good friends who were there.
Buon Cibo, Buon Vino, Buoni Amici!