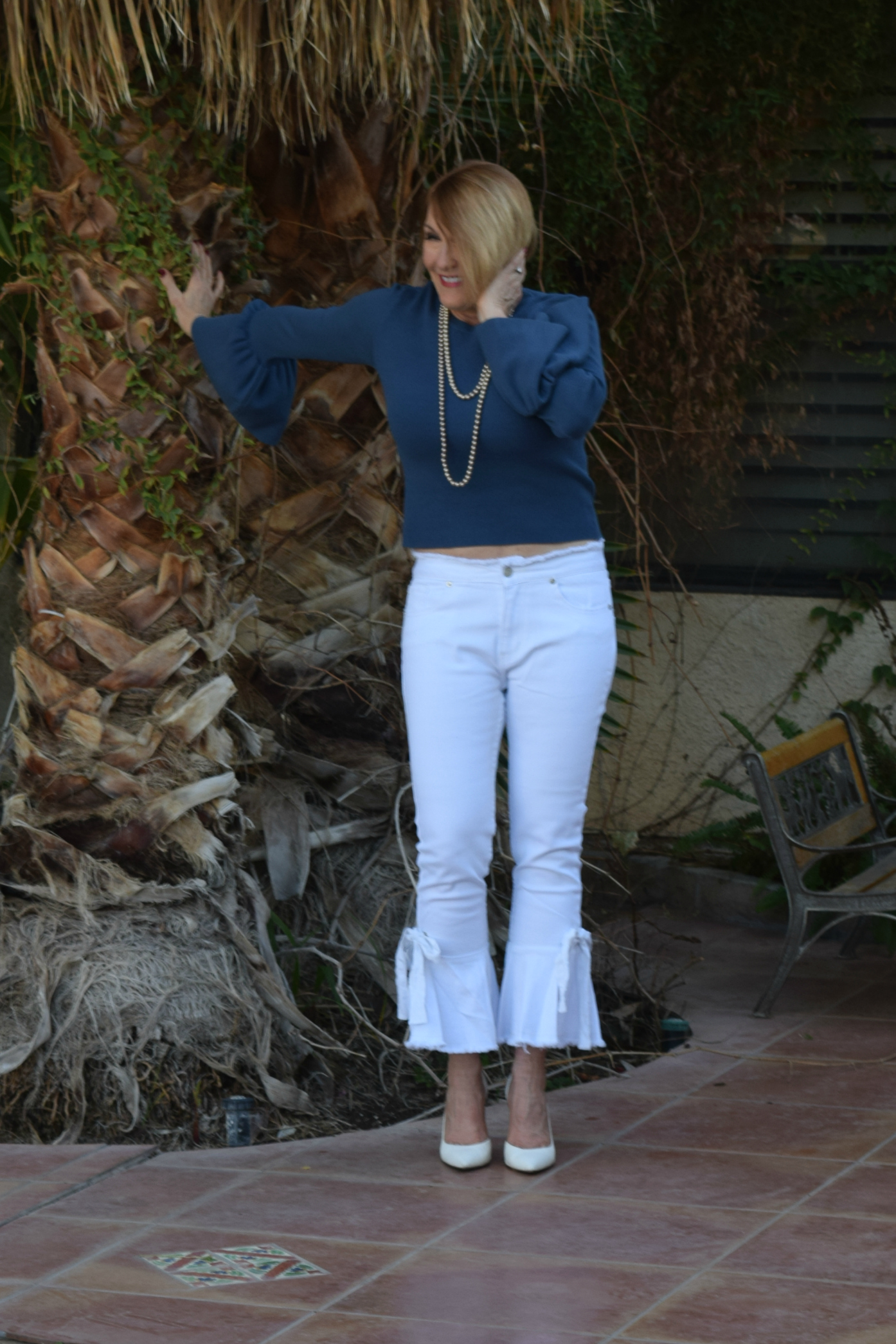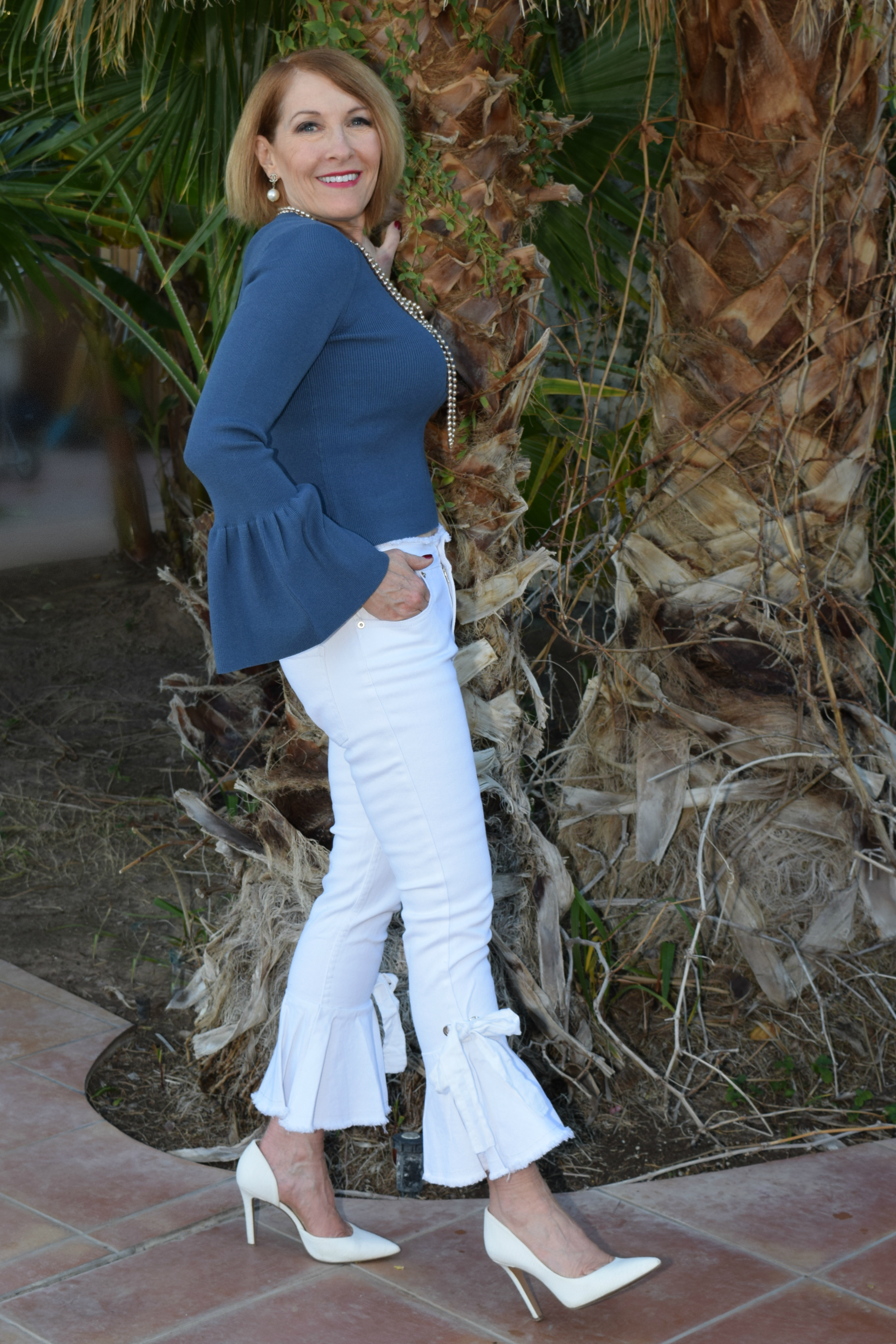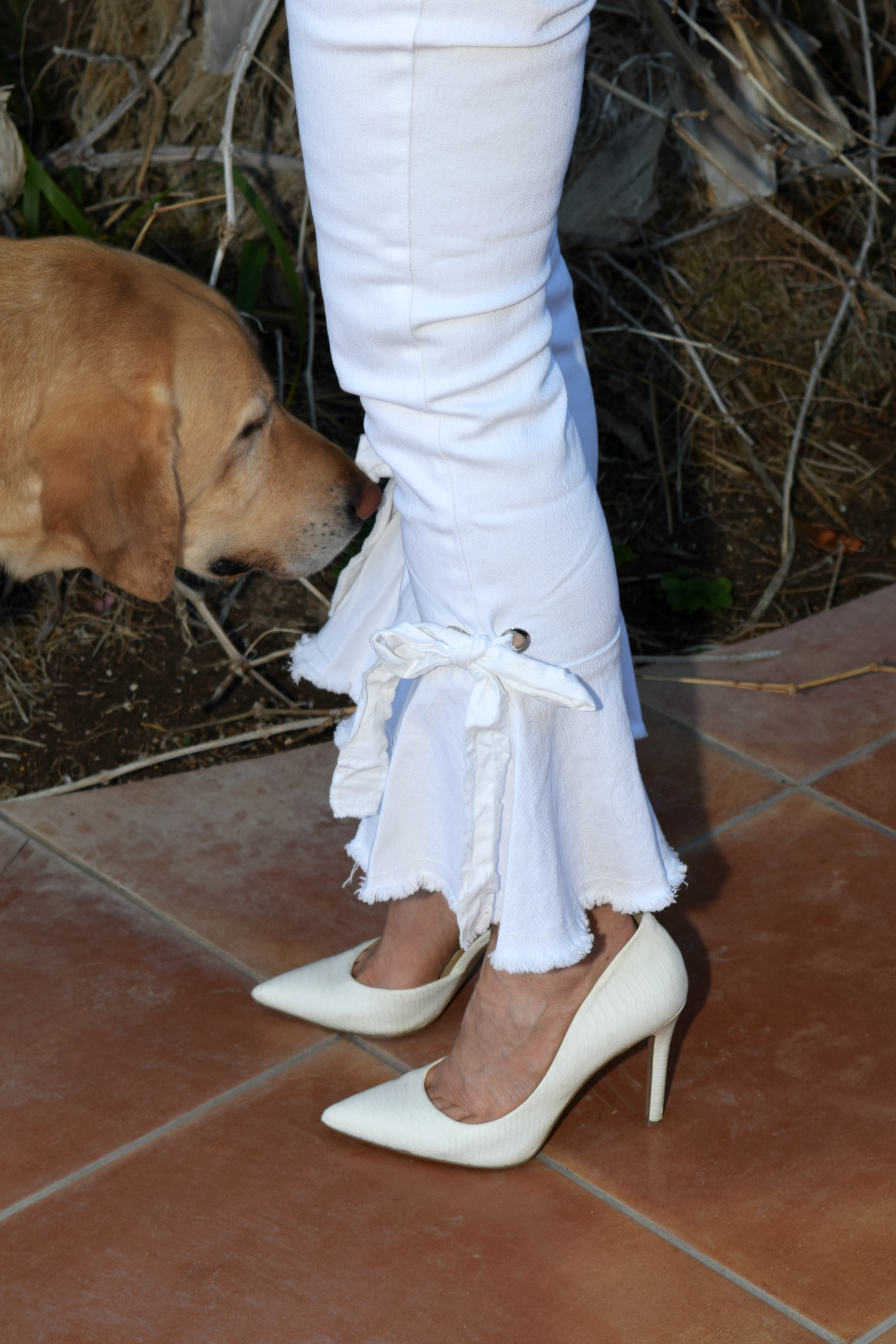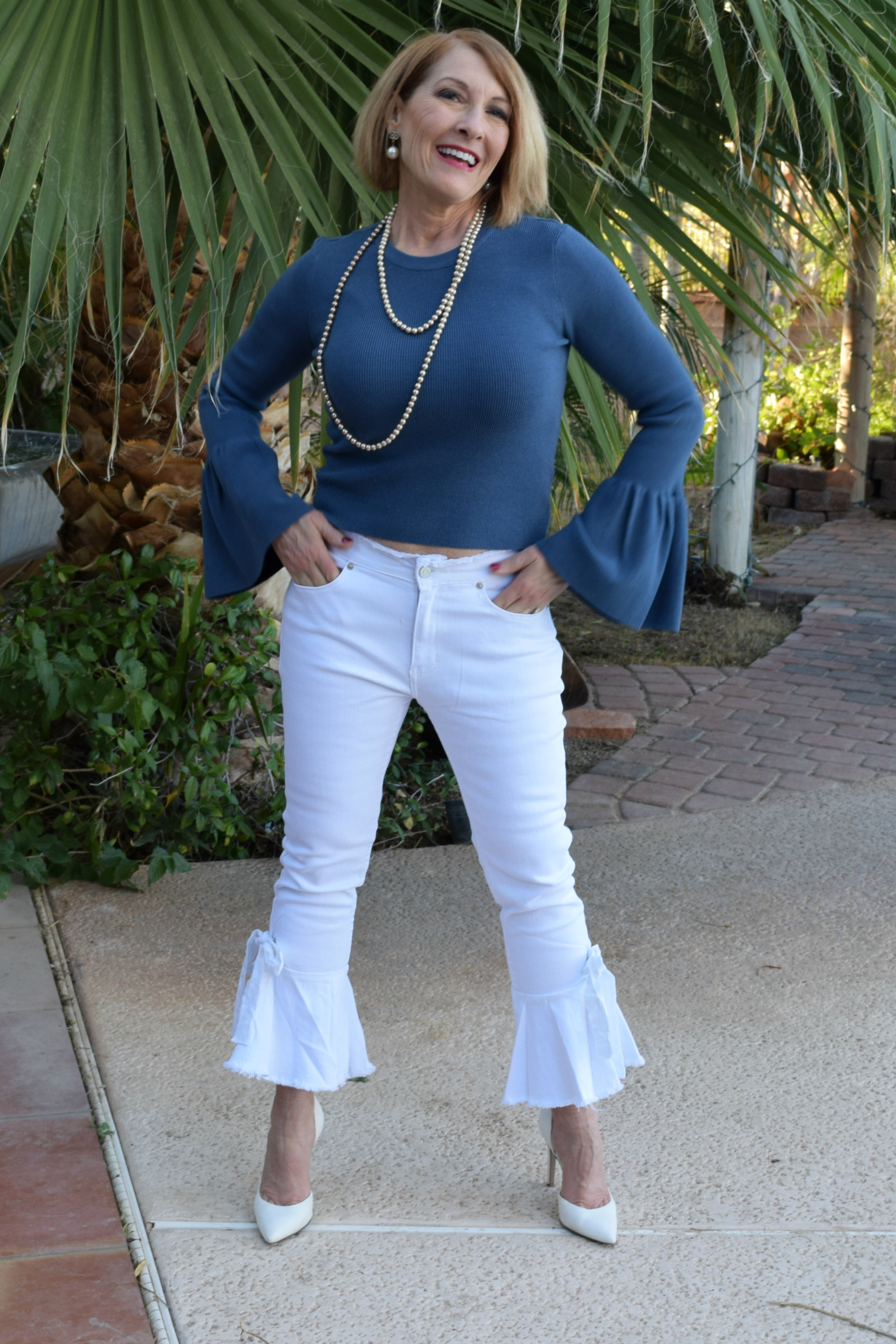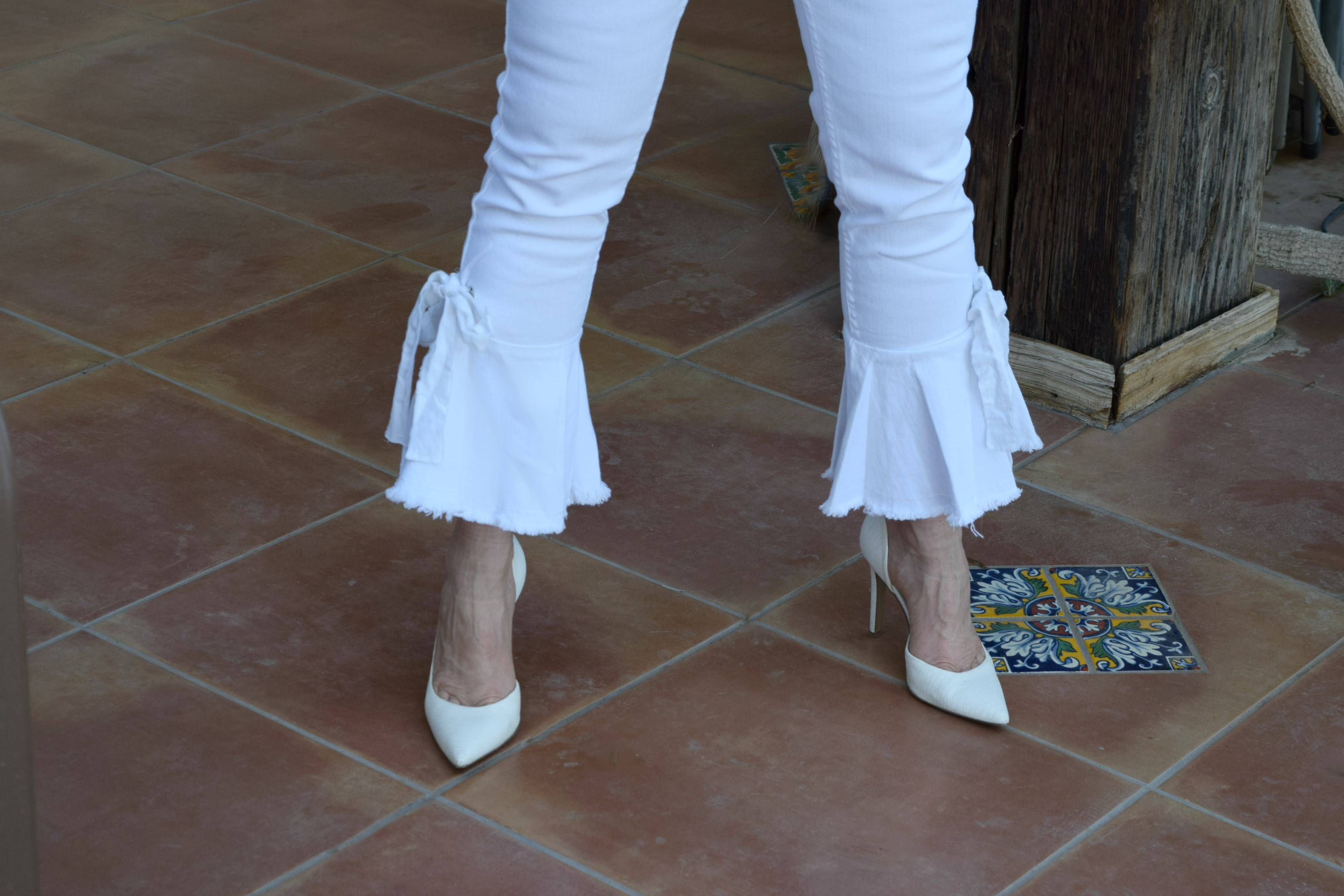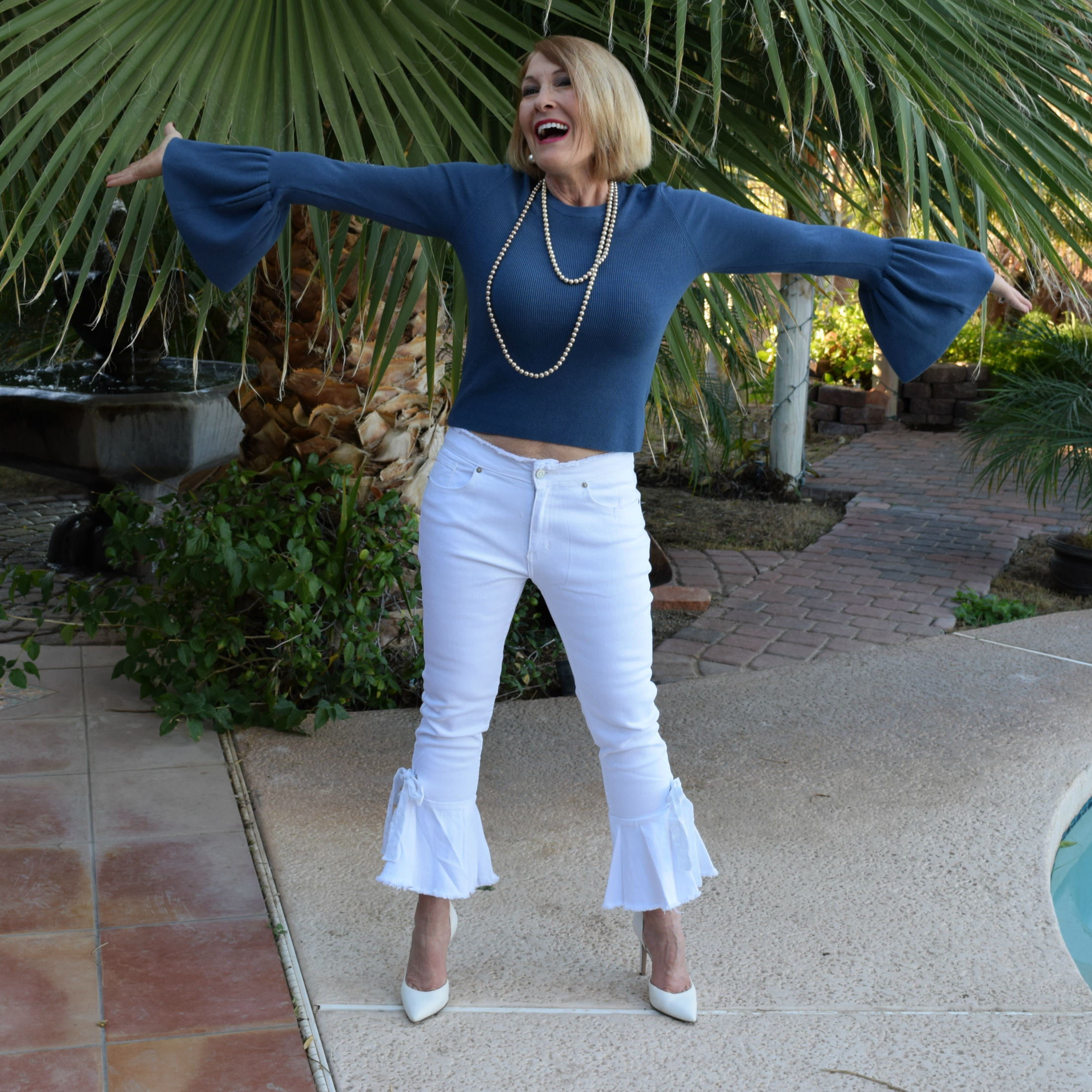 It may be early February, but there is definitly a feel of summer in the air of the southwest.  We're flirting with temps in the mid-80s which is just crazy!  What's a girl to do?  I'm greeting the temps with bells on!  I'm not waiting until Easter to break out the whites.  How could I resist taking these great frayed flares out for a spin?  Going all in with the bell theme, I added this blue sweater.  I didn't realize it was quite so cropped but the medium blue shade is such a dream.
Transitioning from winter to spring is decidedly different than the move from summer to fall.  Colors are generally lighter and brighter, often with some florals mixed in.  Layering and mixing fabrics is still de rigueur as seasons change.  I've skipped the layers here, but I've mixed lighter-weighted denim with a sweater for a season-bridging look.
Thanks for visiting!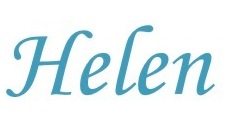 Dillard's Flare Pants another option here |  Dillard's Bell-Sleeve Sweater  |  Necklace  |  Shoes (old) similar here and here