Lace is having its moment this season.  Such a wonderful way to usher in the new season, shedding those heavy knits in favor of fabrics lighter and more airy.  I'm seeing a lot of lace in pastel tones, but you're not restricted there.  Why not try something sunny, like bright yellow?  And to complete the spring-to-summer look?  Ankle jeans, of course!
Like all things from J.Jill, the Authentic Fit Slim Ankle Jeans are comfortable as well as cute.  When I work from home during tax season (translation: long hours) I usually wear leggings and a tee for maximum comfort.  This weekend I wore these jeans all day and enjoyed the same amount of comfort.  These photos were taken early in the evening after wearing the jeans all day, and as you can see they still look great.
In my experience, J.Jill runs a little big.  I tend to wear size 4-6 and might have opted for the 6 in another brand.  These are a 4, and they are a little loose in the waist (that doesn't often happen for me) but I think a 2 would be a little snug.  If you're going for a tighter fit, you may need to go one to two sizes smaller than normal; if you want comfort your normal size or one smaller.  I'm not a lot of help here!
The jeans also look longer on the J.Jill website.  My legs are a bit long for my frame, but these are a little shorter than you might expect when looking at the model.  I love the length, but you might want to check the specs before ordering, especially if you're expecting the pants to hit at your ankles, rather than a bit above.  These pants come in Misses, Petite, Long and Women sizing, so you should be able to find the pair that work best for you.
Thanks for reading!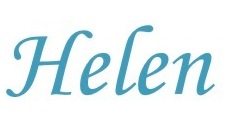 Lace top (from my closet), others here and here | J.Jill Ankle Jeans, others here, here and here and a darker rinse option here | BCBGeneration Shoes, similar here and here | Rebecca Minkoff Bag, other options here, here and here | Michael Kors Watch