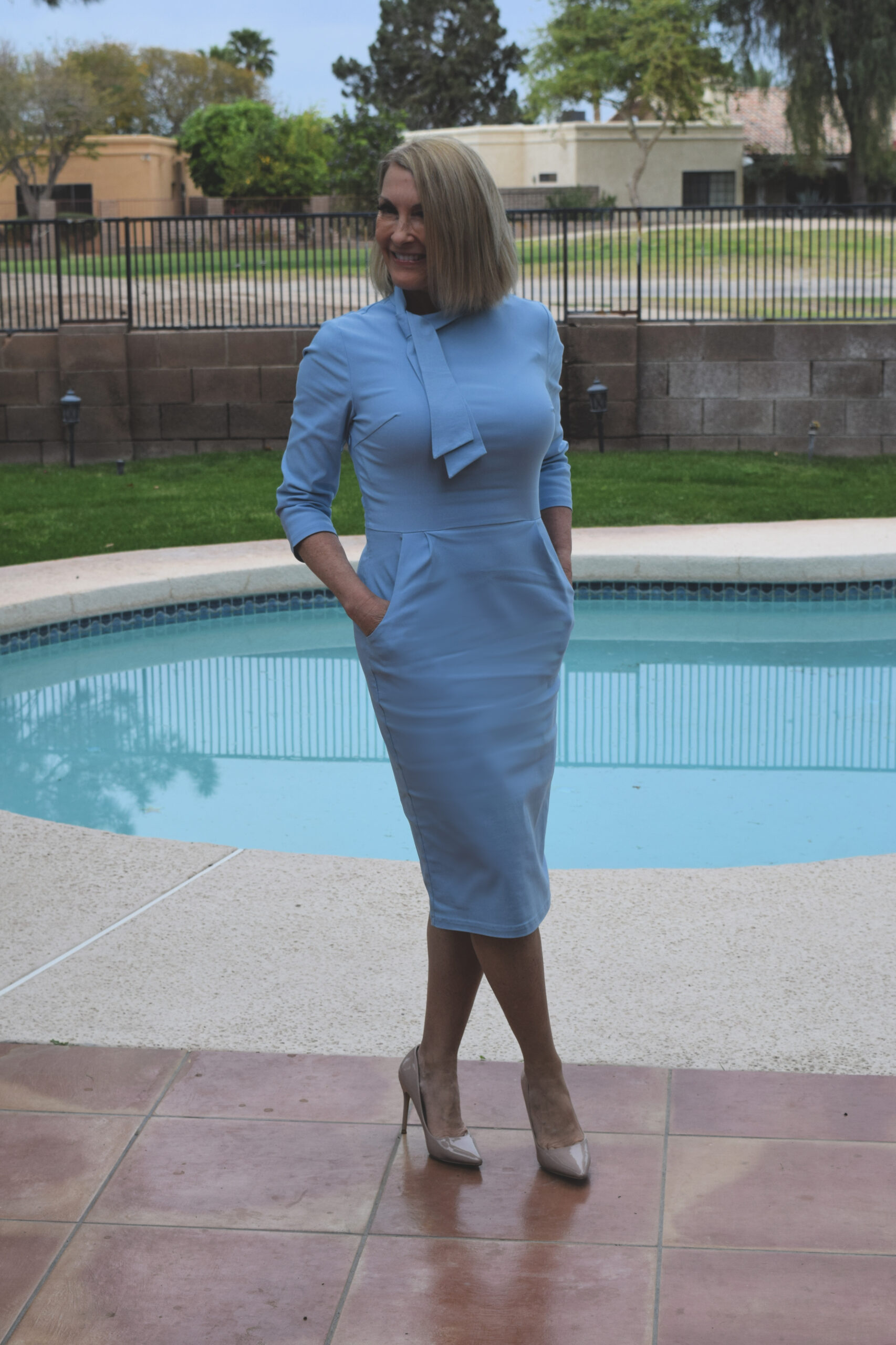 I found this pretty blue dress for a really great price on Amazon. Yep, you read right. I was a little hesitant, because you often get as much, or as little, as you pay for. owever, there were many reviews and most were very positive, so I took a gamble and I'm glad I did.
The dress has just enough stretch to move with me and hold its shape with the exception of some mild wro=inkles at the end of a long day. I received a lot of compliments, which always makes a girl feel good, so I figured this was a win.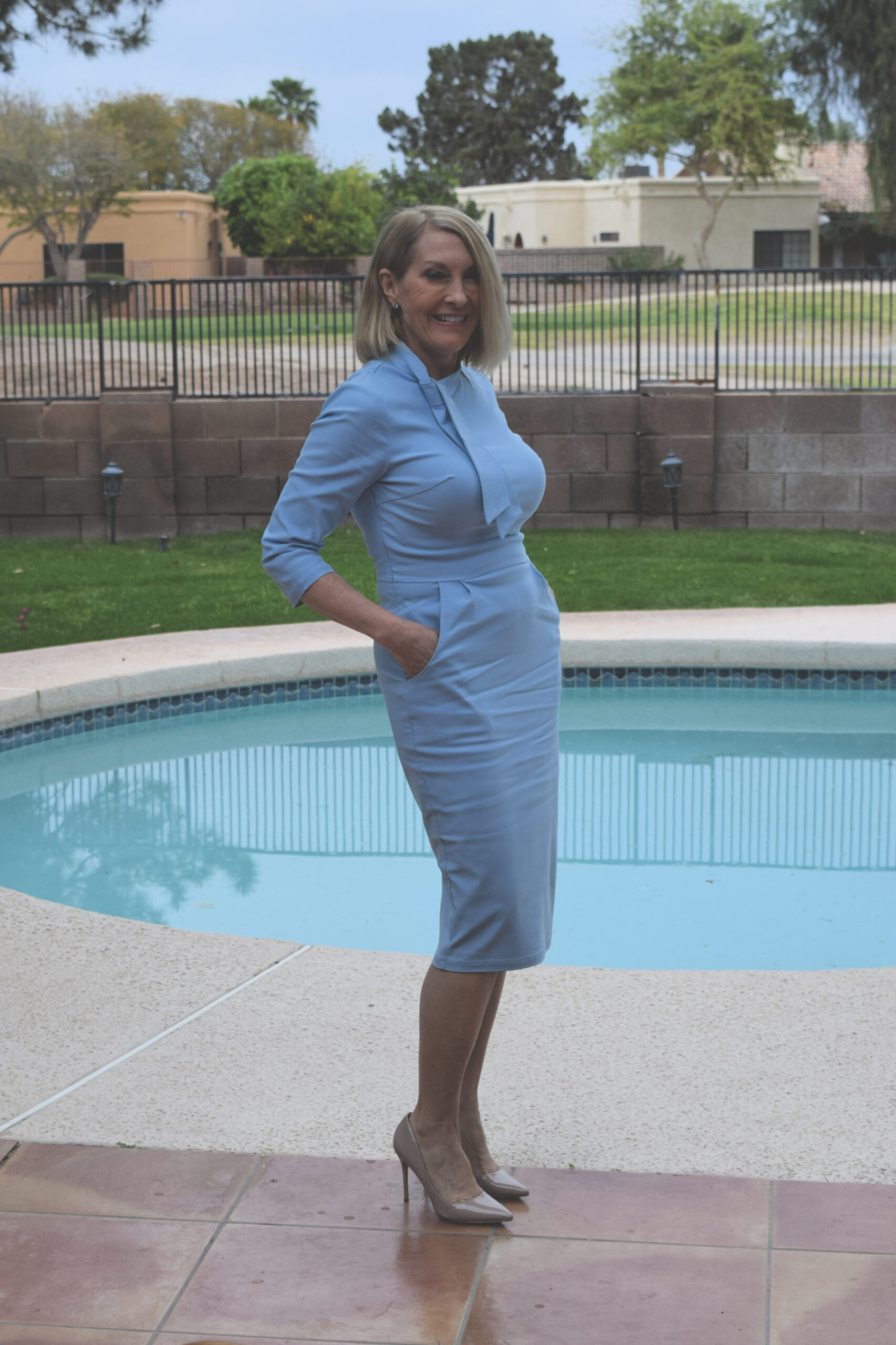 I realize I should have steamed the dress before taking photos, but, well, here's a dose of reality. You can see honestly how you'll look at the end of a day of sitting and driving, and like most dresses with cotton, you'll have a little wrinkling.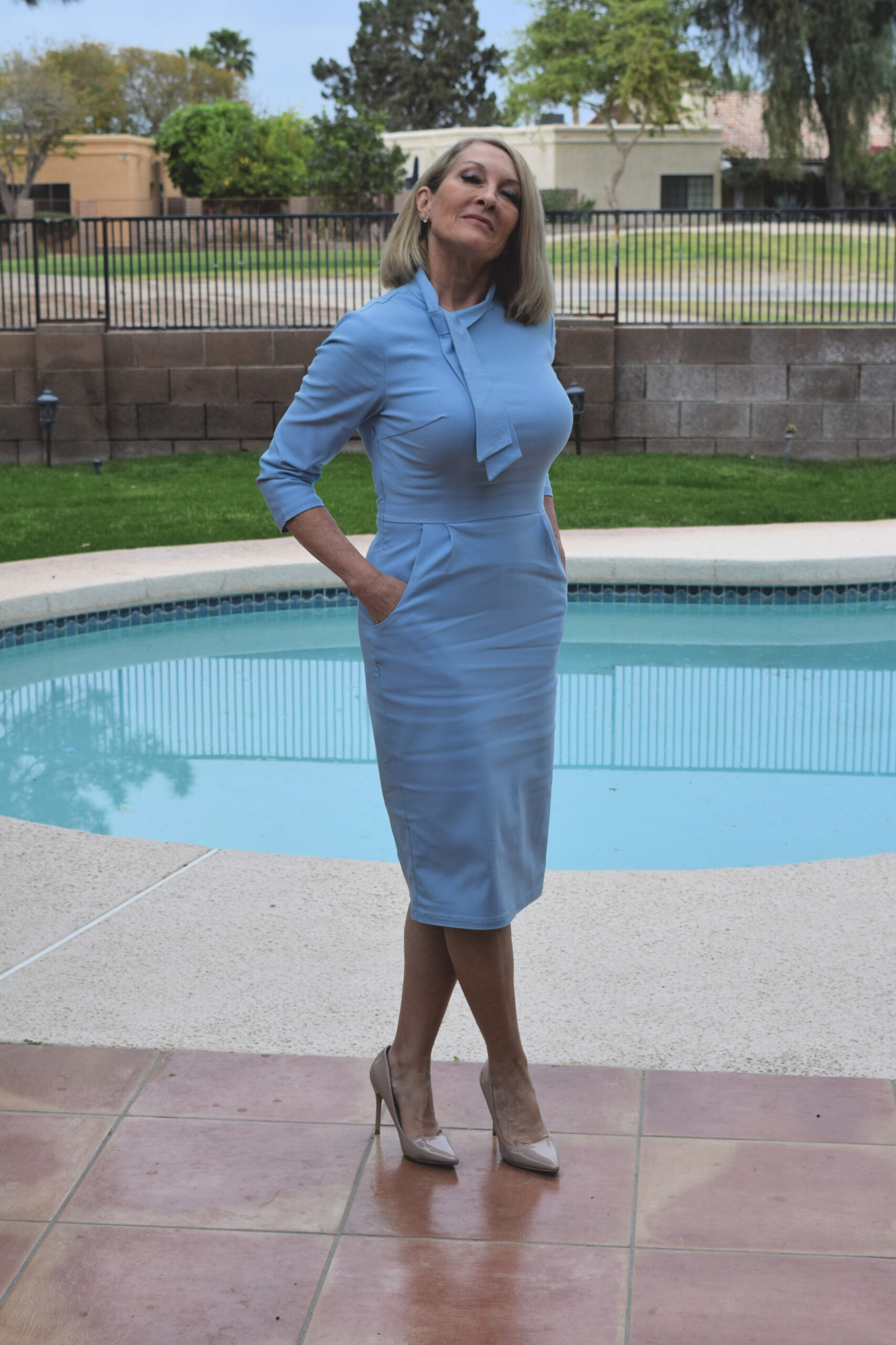 On another note, I wasn't sure the pockets would work – you know how pockets can add the appearance of a few extra pounds – but I was pleasantly surprised. All in all, I'm pleased with the purchase. I normally wear a size small, but I chose medium and it fit perfectly. The dress comes in a multitude of colors, including beautiful spring hues, so I think I'll try a few more!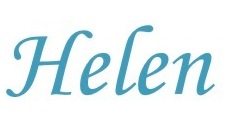 I may receive commissions from items purchased through links on this site