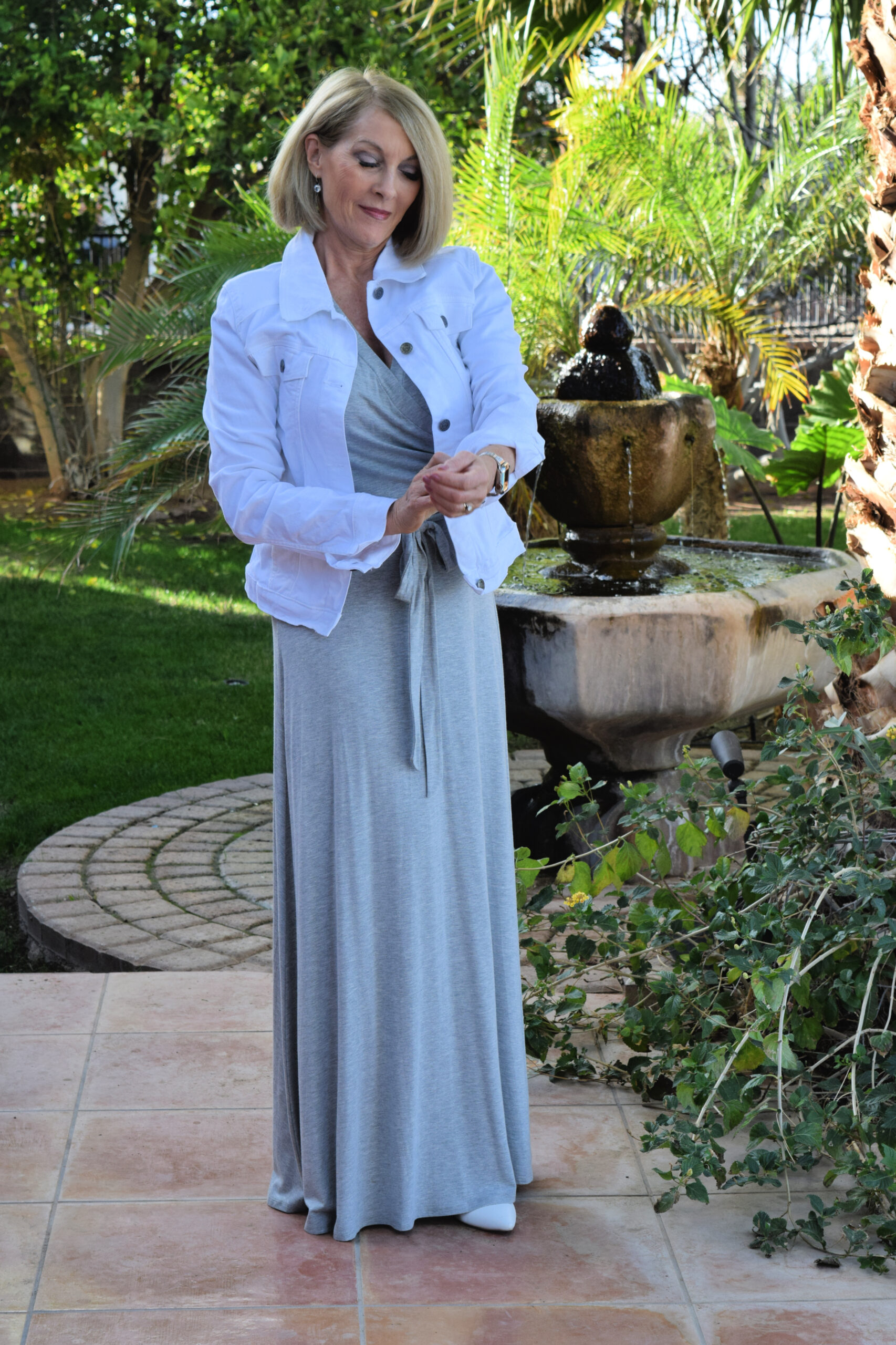 What do you think of this wrap-look maxi? I picked it up at Dillards and love the details, like the shirring on the sleeves and the softness. And when I say softness, I'm talking pajama-level comfort. It feels like your light-weight, snuggly bathrobe!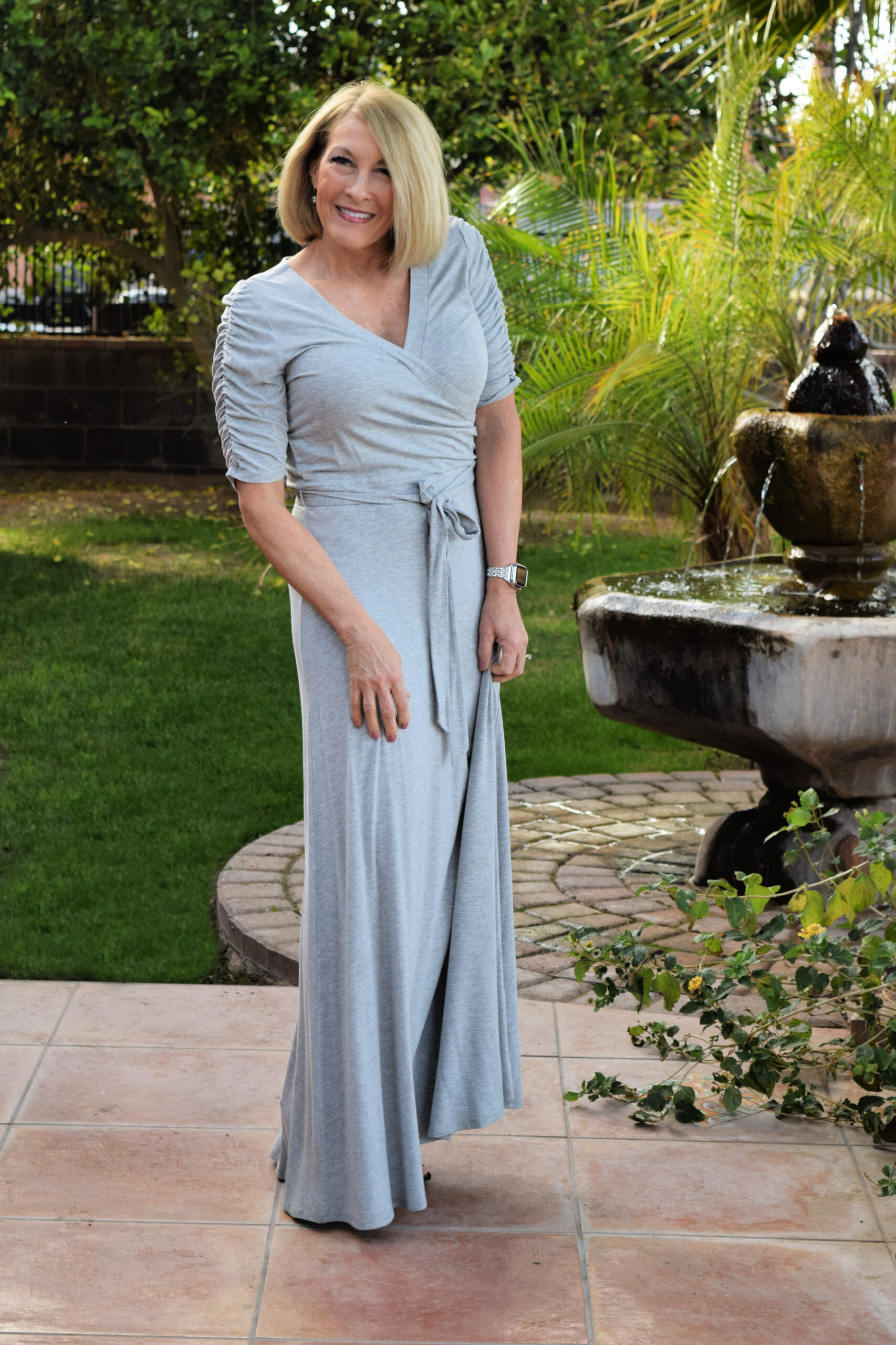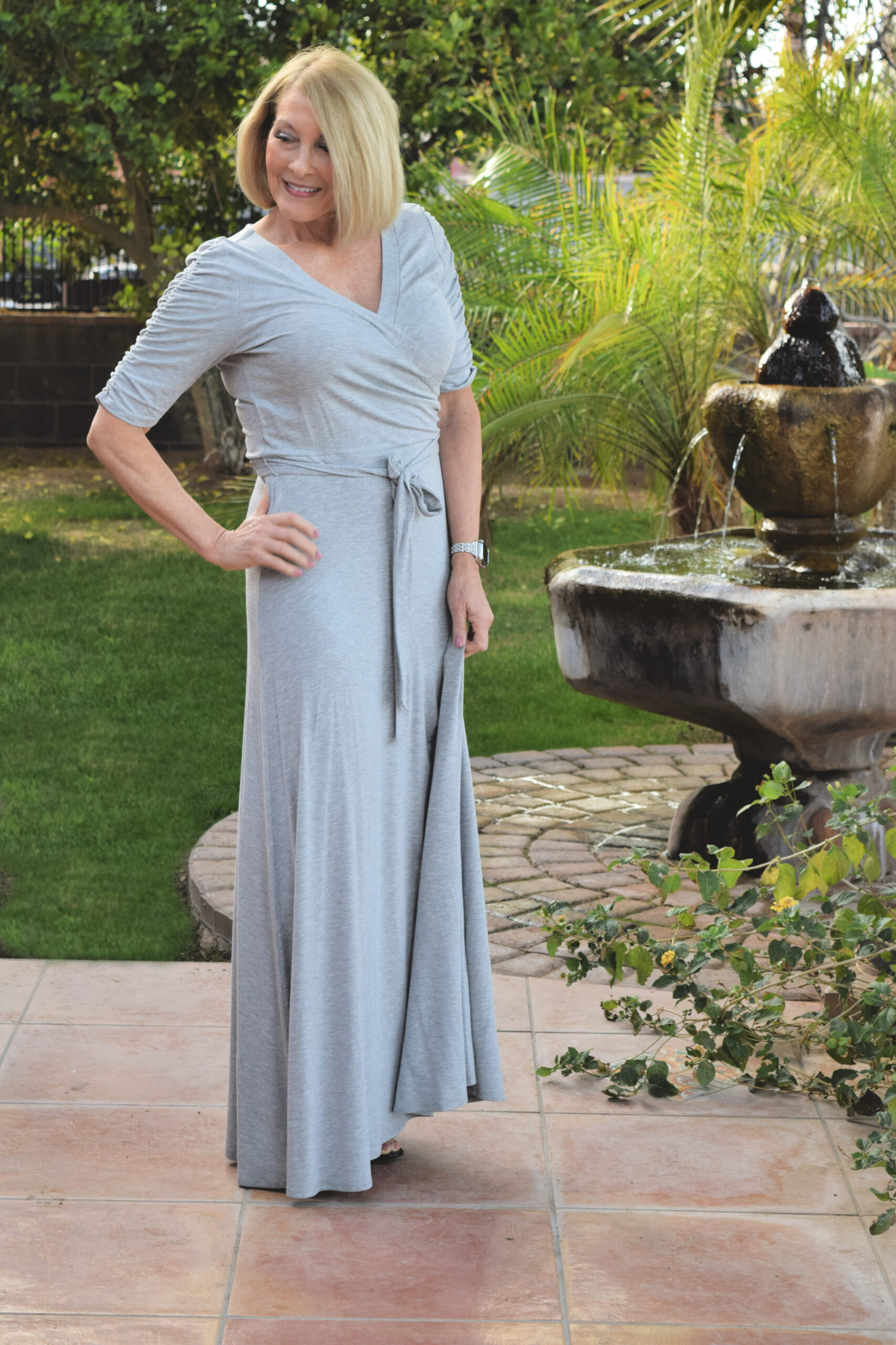 We mentioned options though. I gave this dress an edgy feel with a moto jacket and aviator glasses. The strappy heels were supposed to be a dressy contrast to the edgy look, but I think black or grey booties would have been the better option. What do you think?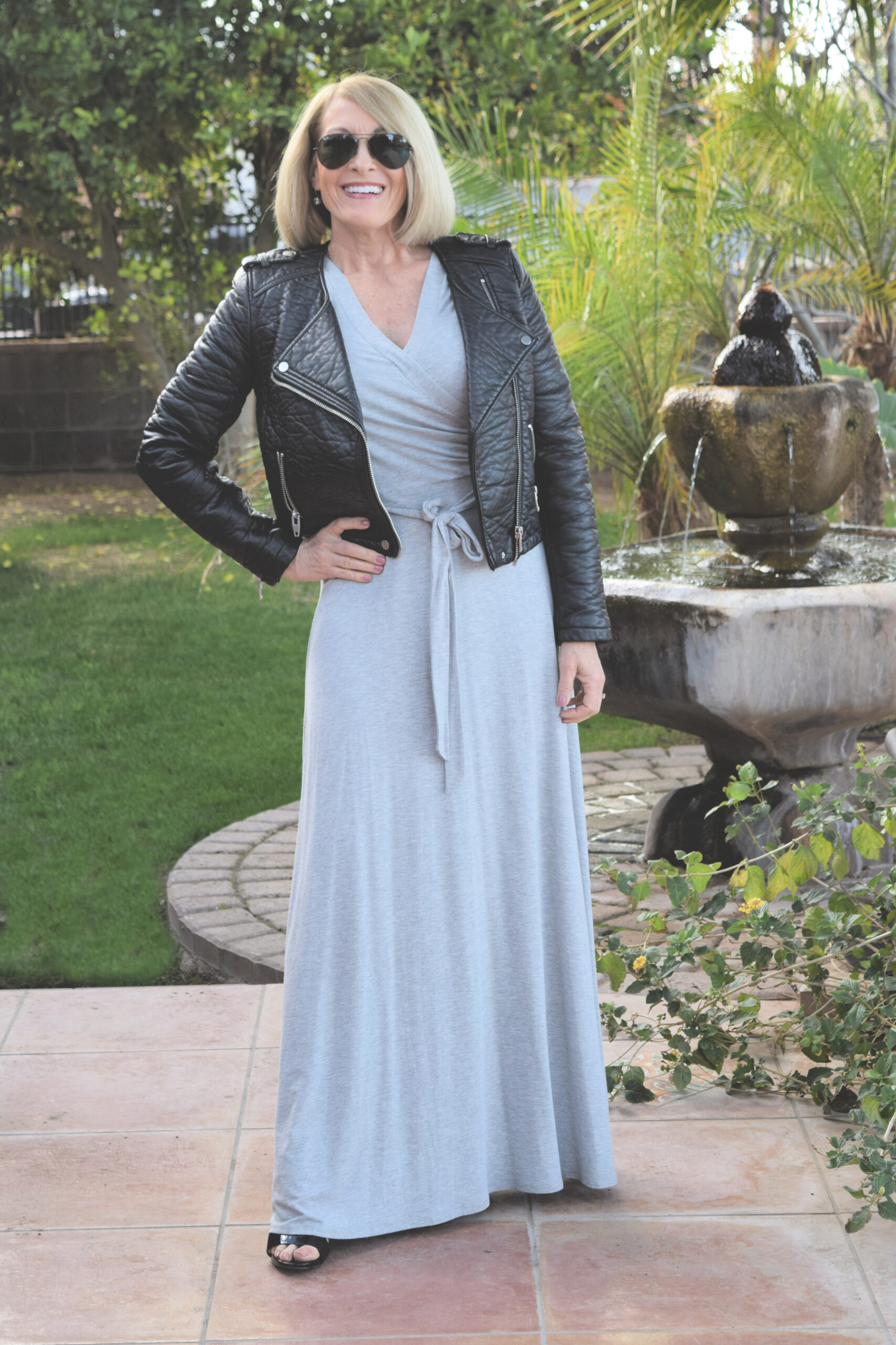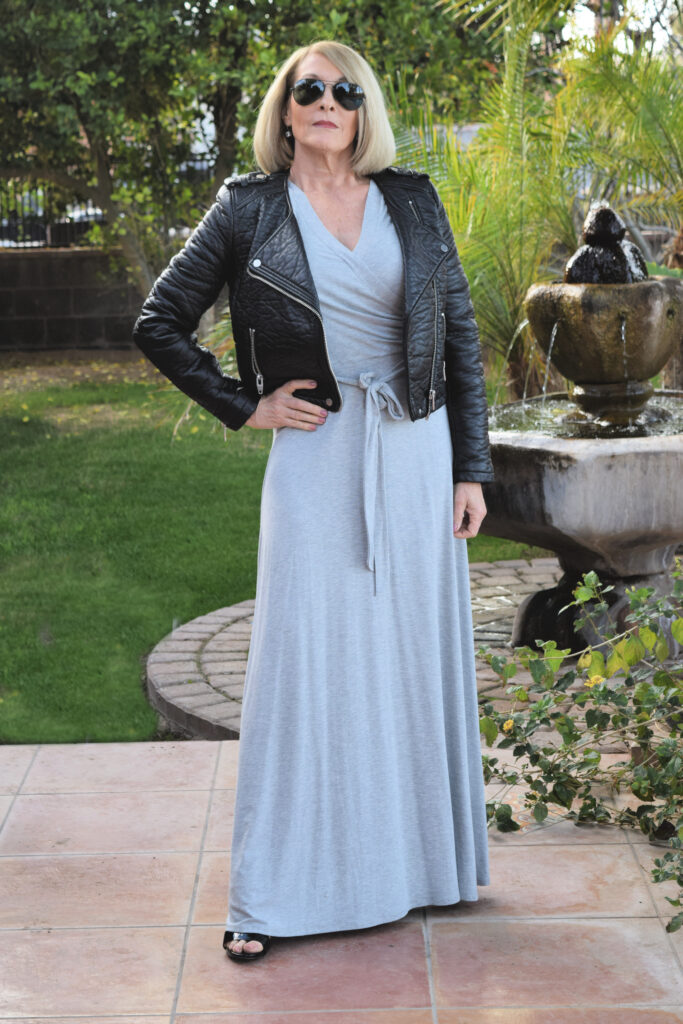 How about one more variation?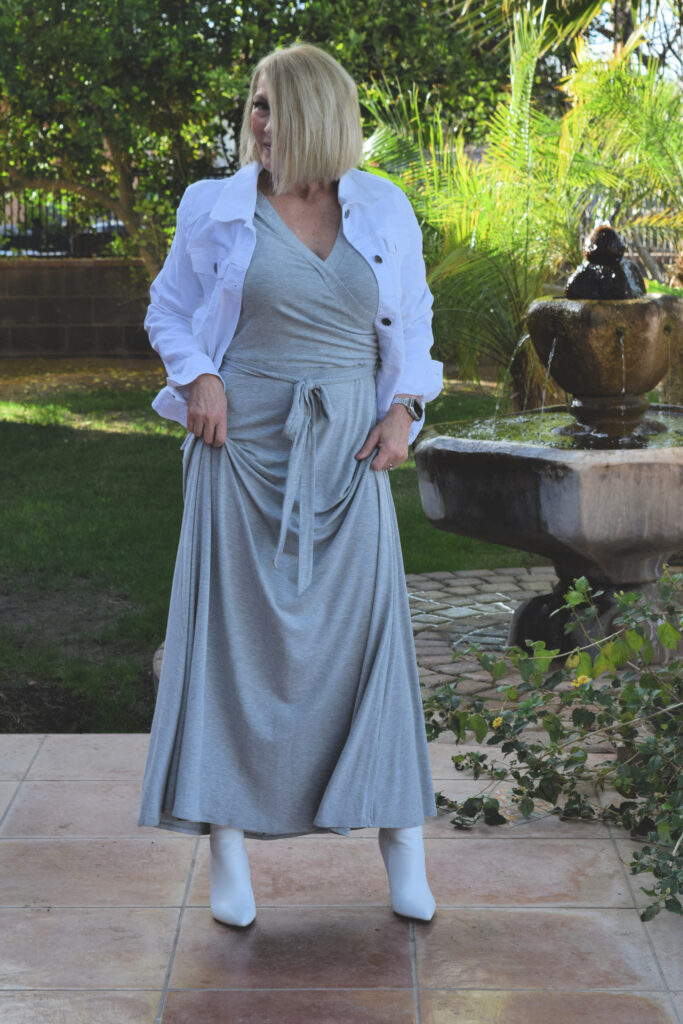 Adding a white denim jacket gave me the idea to bring out my white booties from last spring. What a great way to get a little more mileage from them!
With the addition of the white jacket, the dress is spring-ready. That makes the dress so fun – you can see how surprisingly versatile it is!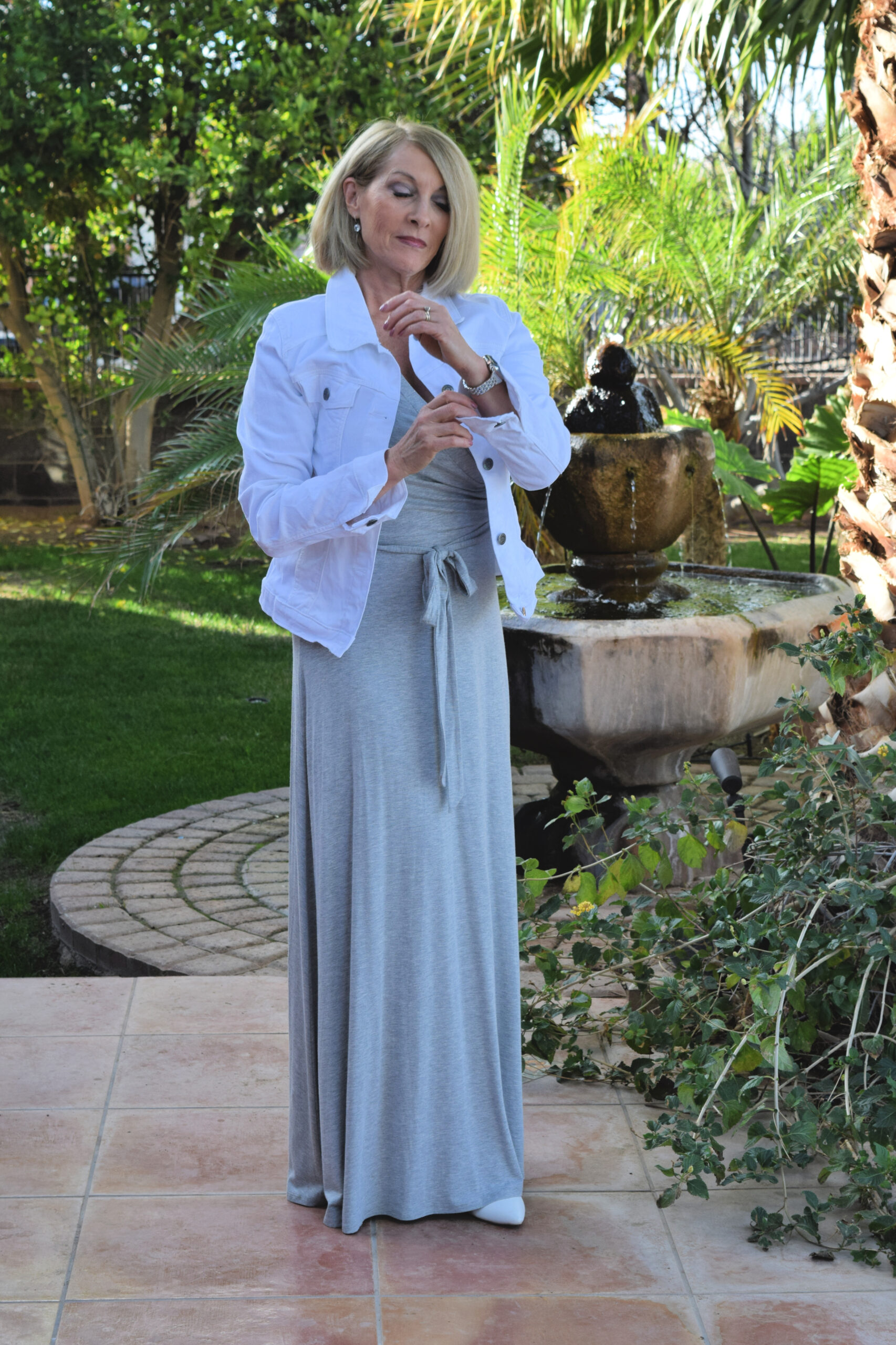 It's hard to see in this picture, but I found a blingy, silver watch band for my Apple watch. I love the interchangeable covers and wrist bands, which give the watch an infinite array of looks.
Speaking of the Apple watch, it just told me it's time to get ready for bed. I'm not going to argue! 🙂
Thanks for stopping by!