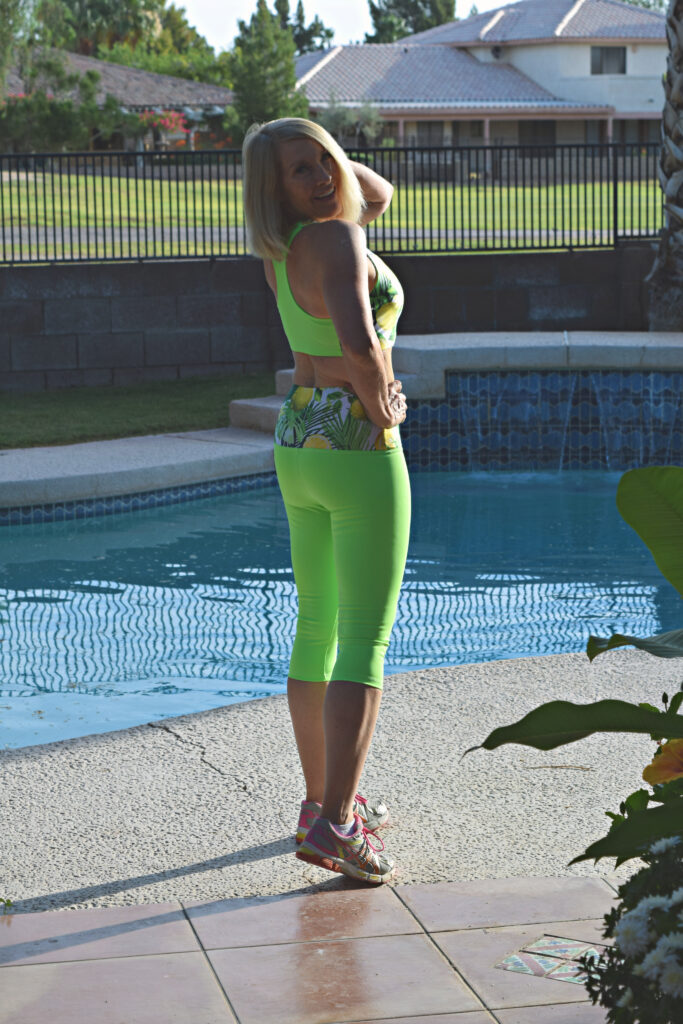 Happy Birthday to me! 🙂
Saturday I celebrated my 59th birthday – my last year in the 50s. Wow. Remember when 30 seemed so old? Now 60 seems so young!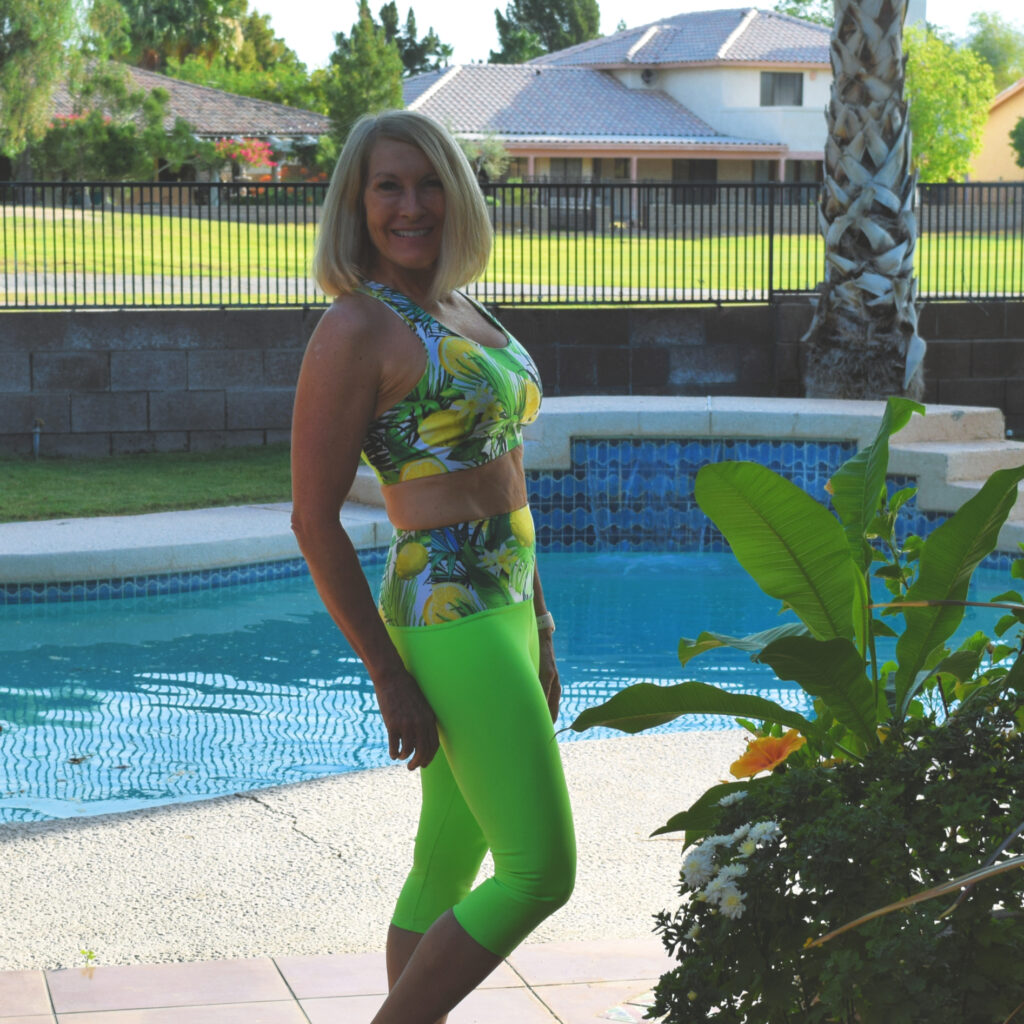 Since I didn't have whatever it took to be a model in my teens and twenties, I never would have guessed I would be modeling through my blog in my fifties and into my sixties. And workout wear, no less! Clearly age is just a number.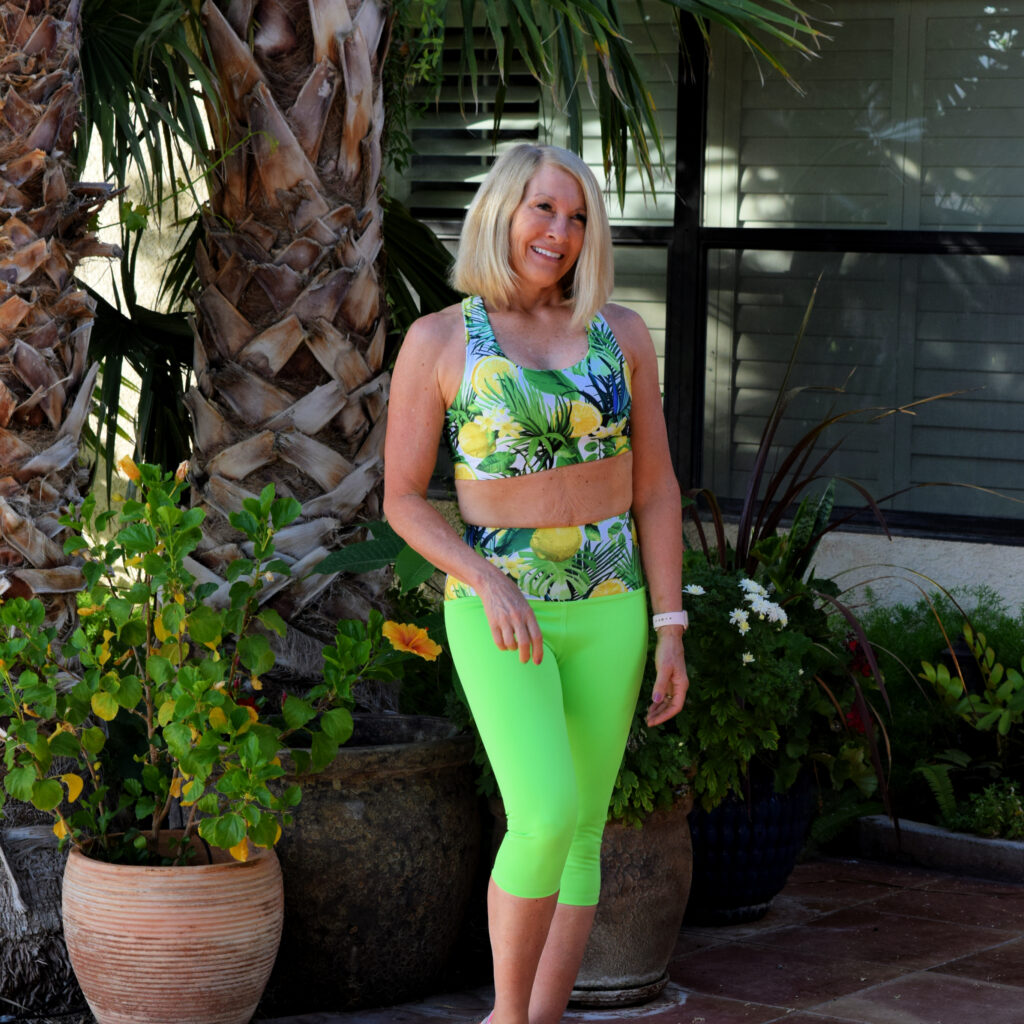 I was so pleased when Pineapple Clothing reached out to me about their line of activewear. It told me a lot about the company. First, they're not just focusing on skinny girls, and second, they're including midlife women in their demographic. They know midlife women want to workout and we want to look good doing it!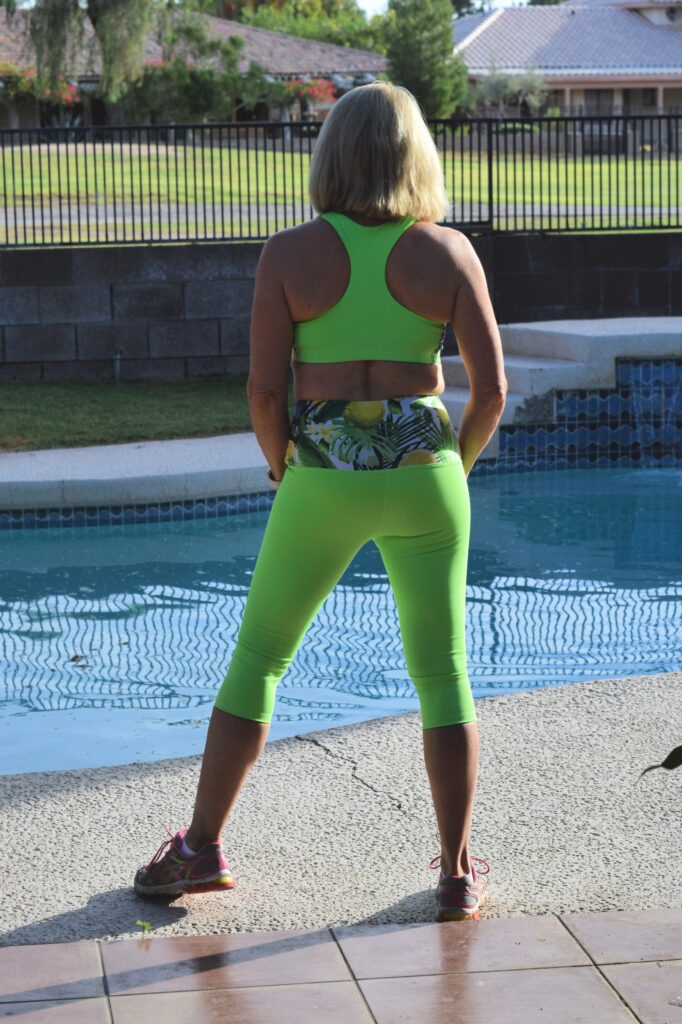 I picked out this Mirage Ellie Neon Green Lime Tropical Print yoga capris and sports bra set because it was so bright and fun. The fit is great, and after putting the capris through their paces, I can tell you "show-through" is not a concern. We're talking completely squat-proof.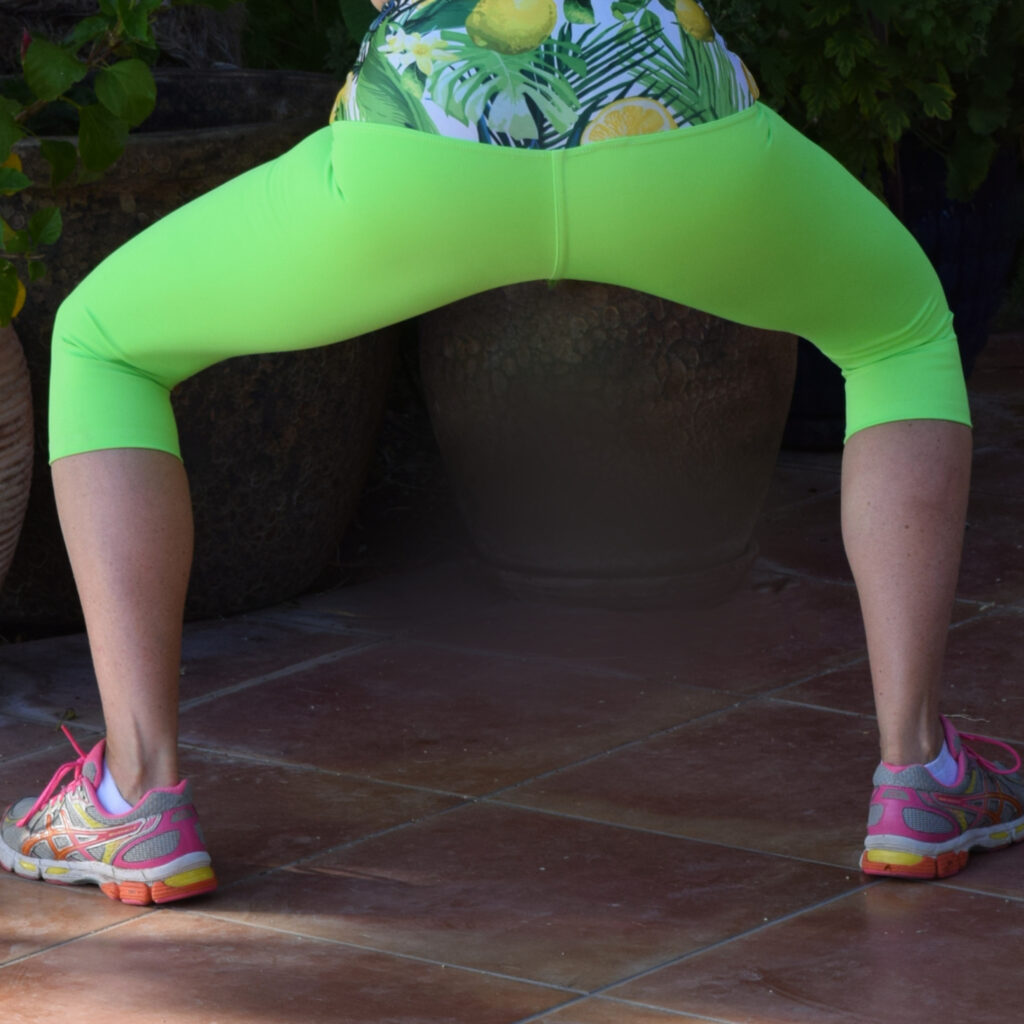 See? Squats, yoga stretches – it's all good here!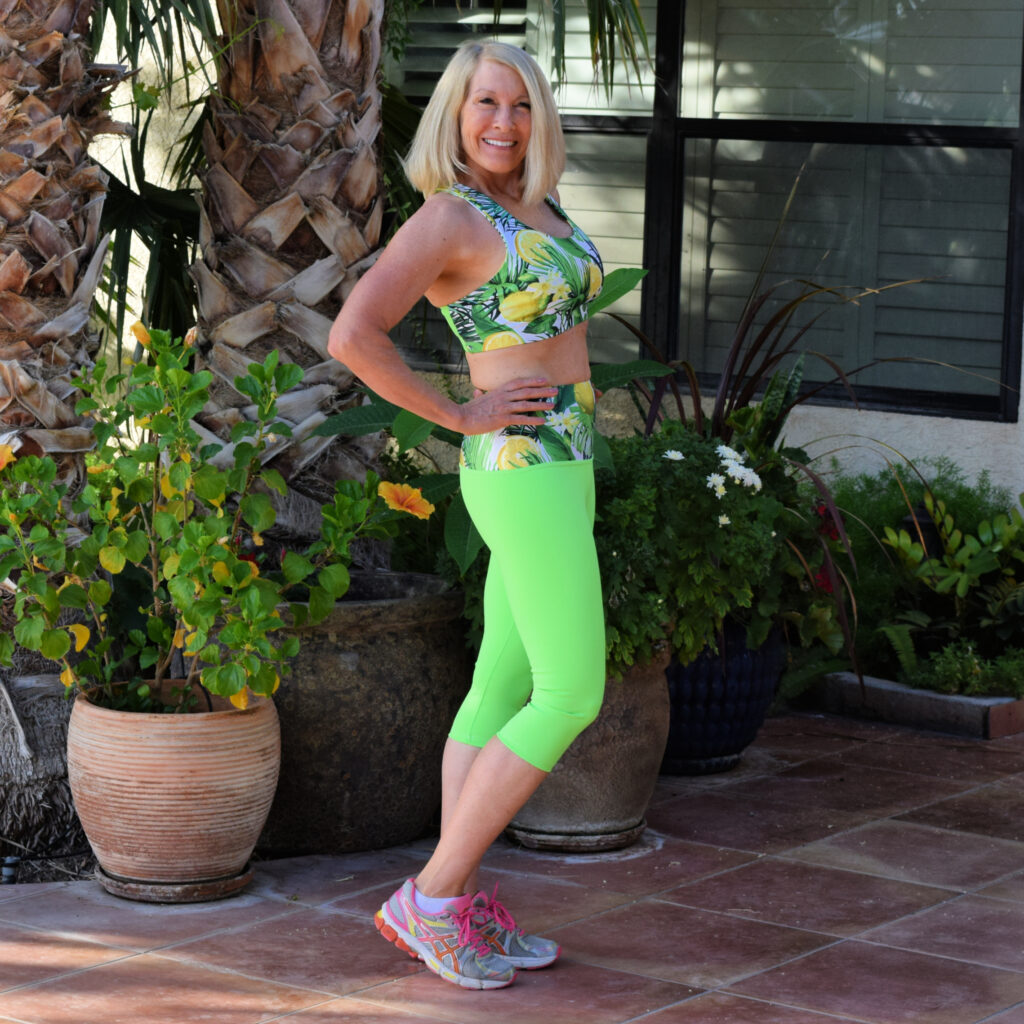 For sizing reference, I found the sizing guide on the site to be accurate. And now I'm Happy in Pineapple!
You, too, can be Happy in Pineapple. Use this Pineapple Clothing link to get 20% off your purchase. That will really make you happy!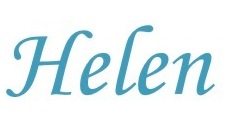 ** I may receive commissions from clicks or purchases made through this site.
This post first appeared on Haute Business.