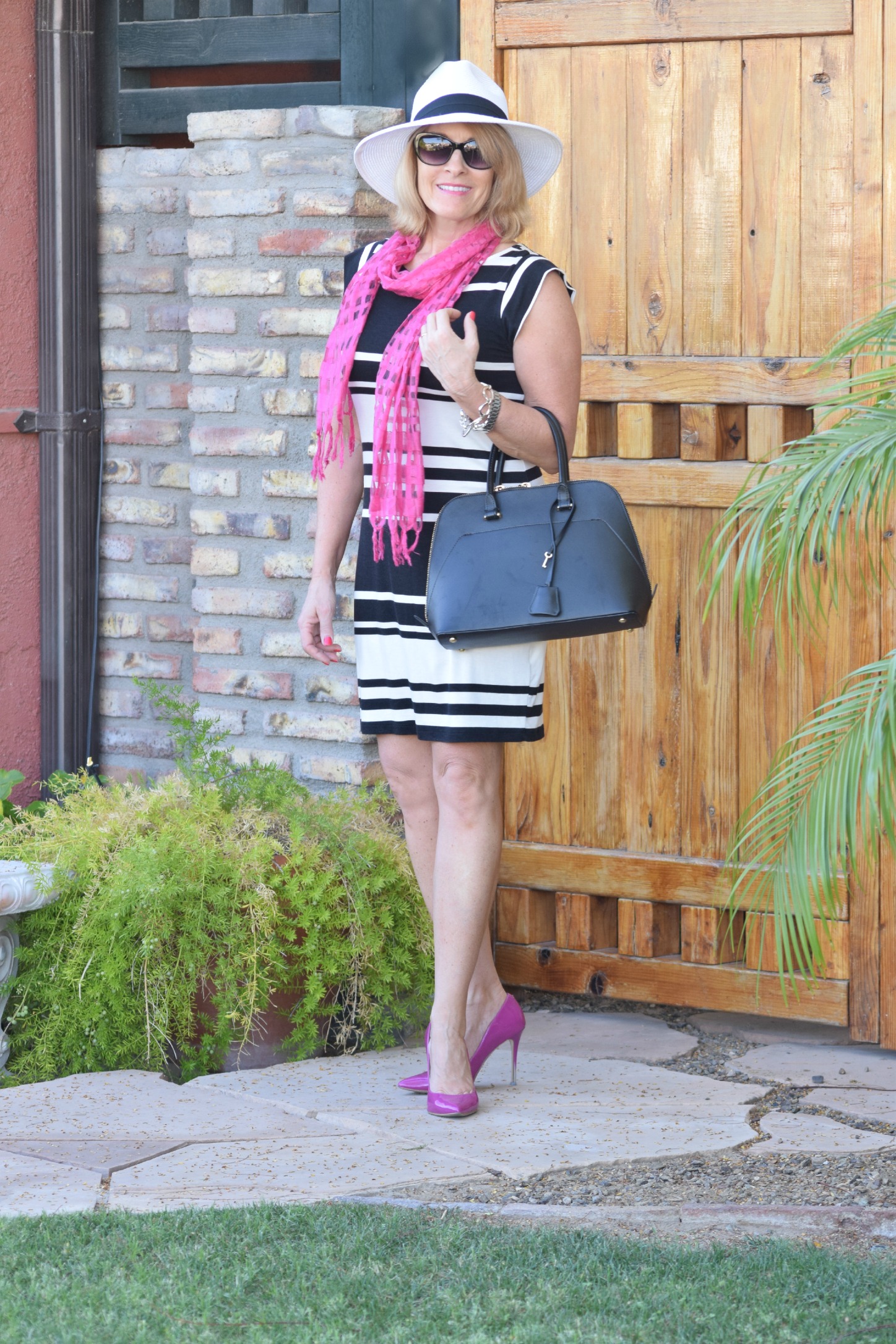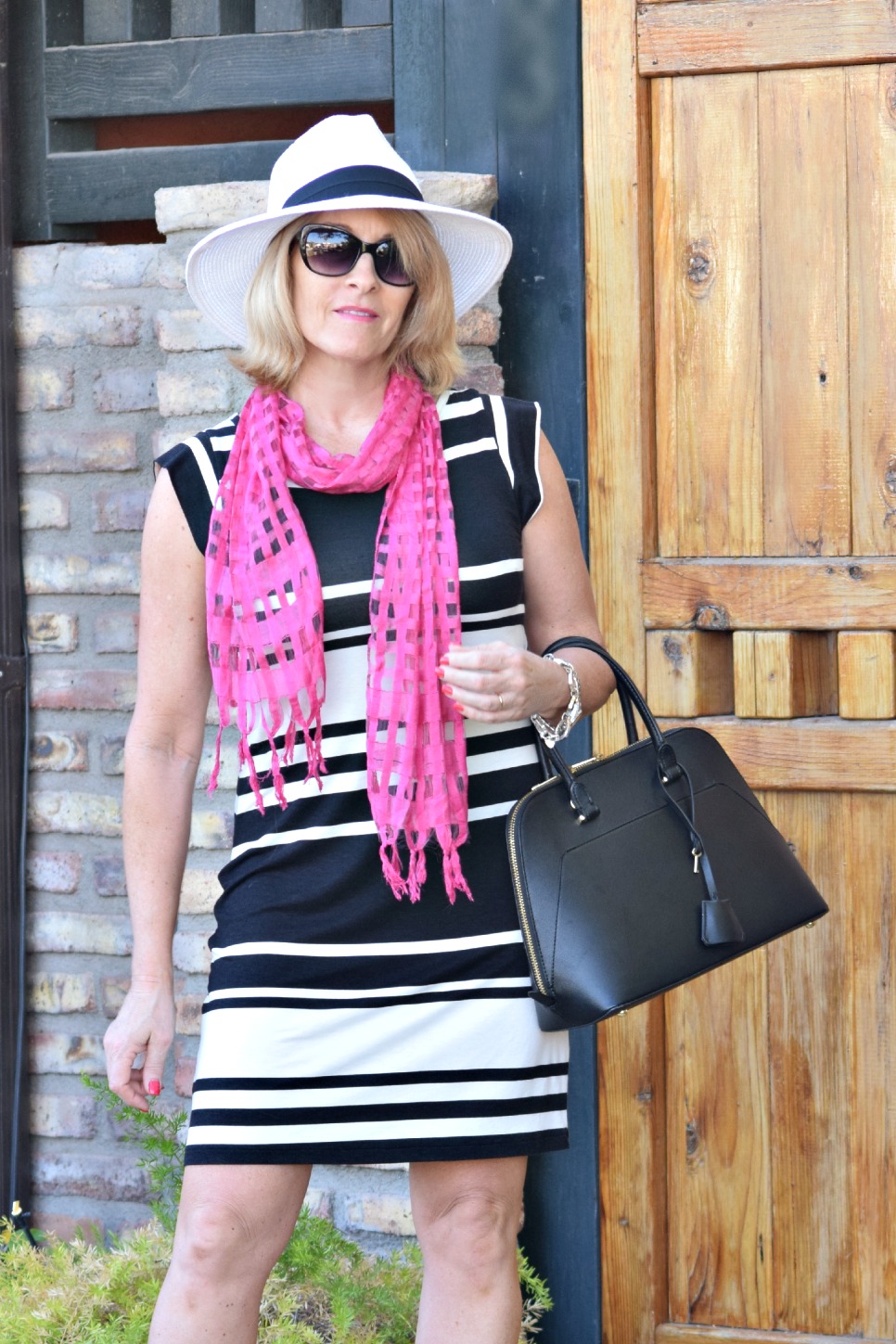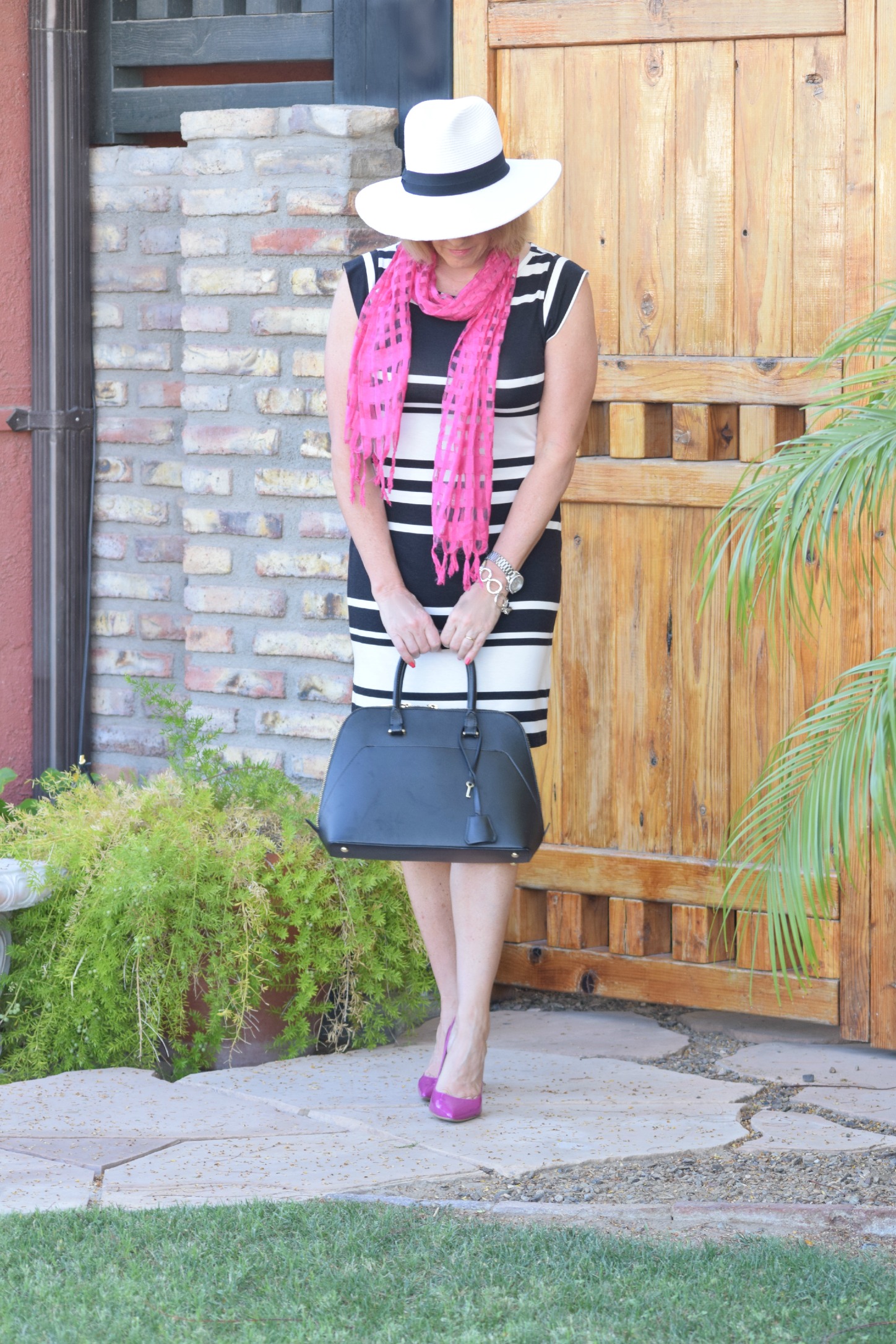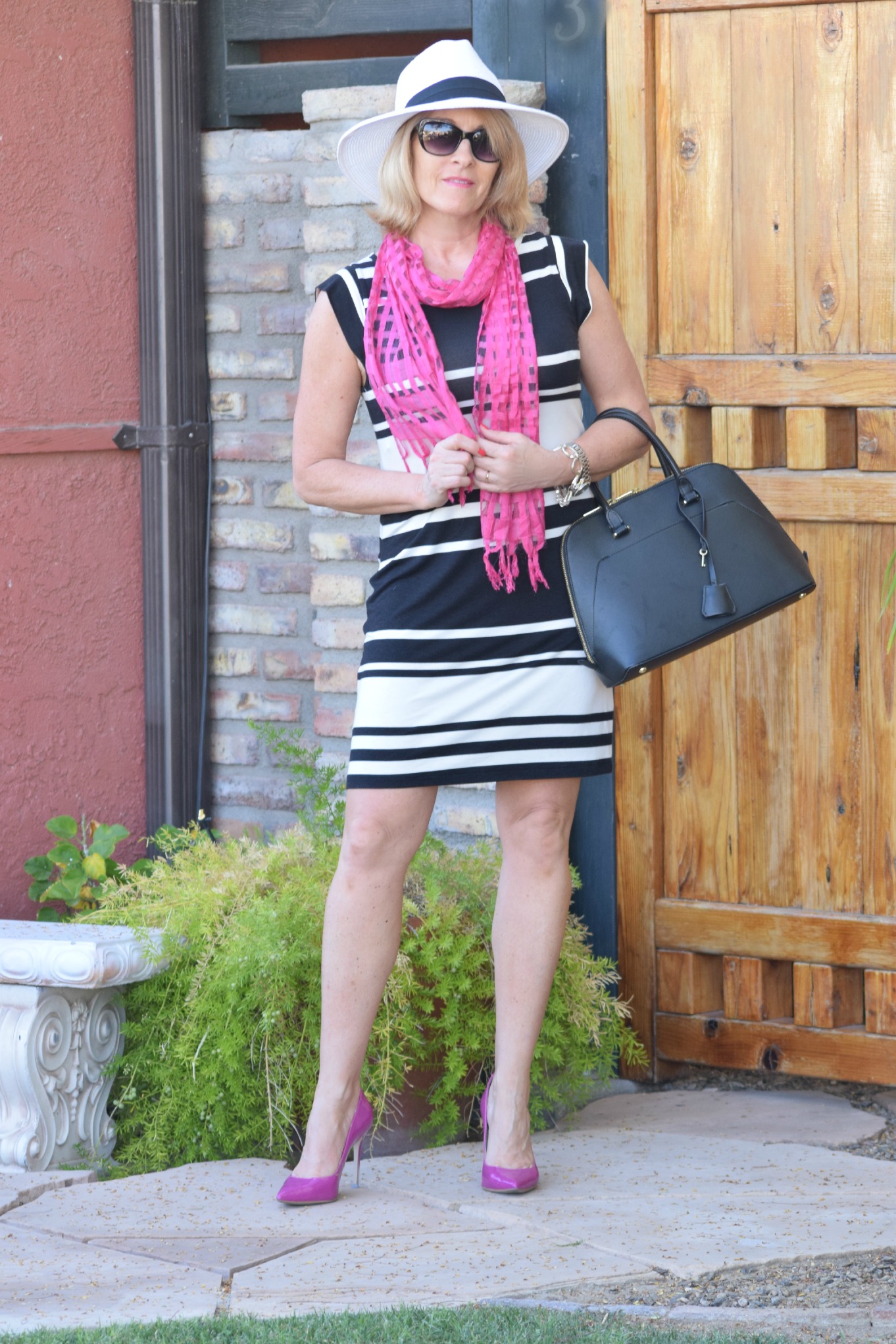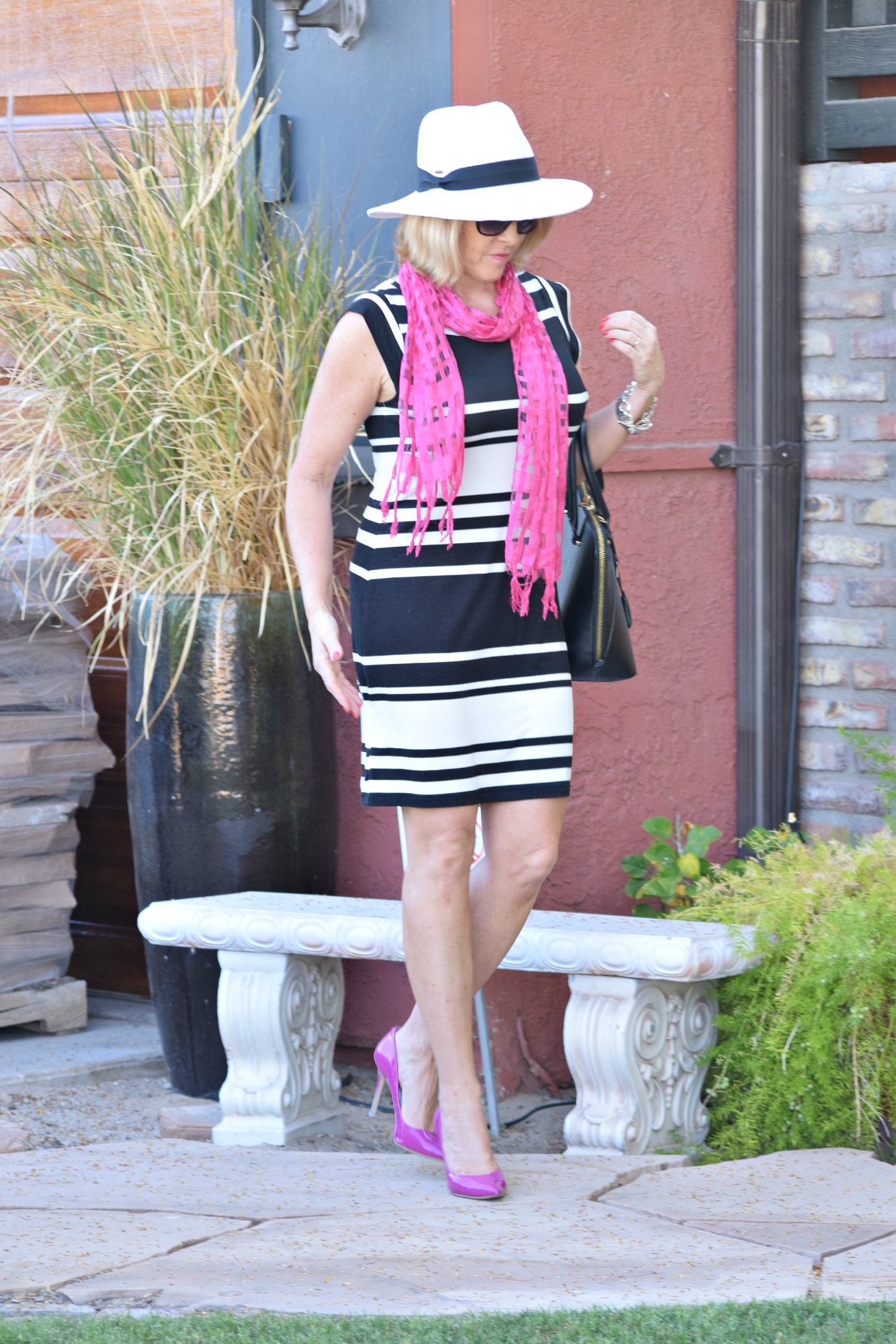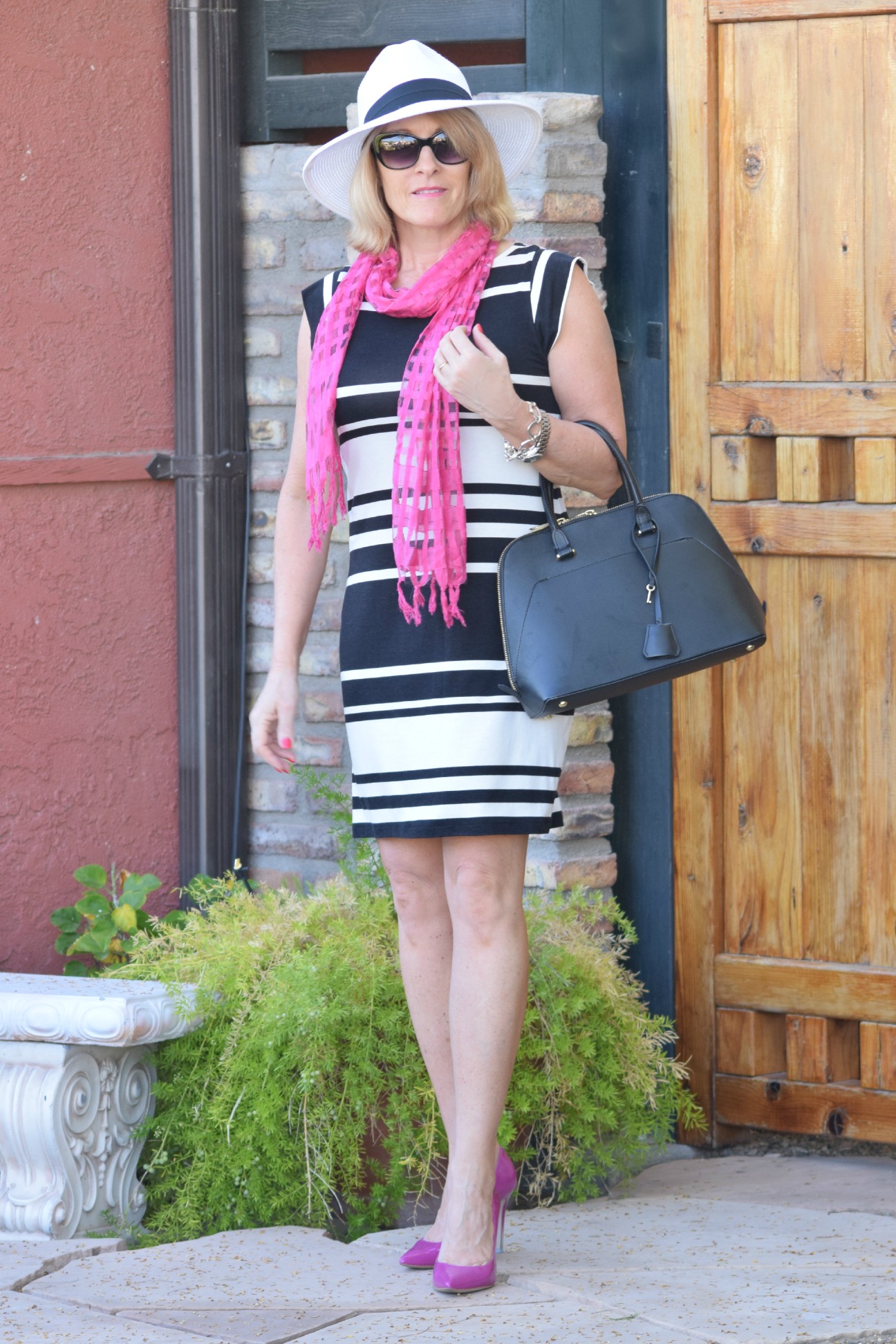 Dress • Kohl's | Hat • J.Crew | Scarf • JC Penney
Bag (old) • Similar Kate Spade, similar Michael Kors (Nordstrom Exclusive), also similar Off 5th | Mini-Size Blair Watch • Michael Kors | Bracelet • Silpada Silver Rush | Shoes (sold out) • Similar Nordstrom | Nails • Gelish Tiger Blossom | Lip Liner • M·A·C Subculture | Lipstick • Lancôme Natural Beauty | Lip Gloss • Cover Girl Pinkalicious
Wow was it crazy hot here last week!  I mean, 117 hot.  Not fun.  Weather like that takes a huge toll on clothes.  Sitting in the office is fine, but when you jump in the car everything immediately sticks to you.  Even if you have a remote starter on your car to pre-cool it (I don't), walking from the building to your car is enough to get the perspiration going.  With all that happening to my dresses, they aren't going to last long.  I know I will either pay a large and frequent dry-cleaning bill (which still won't guarantee my clothes a prolonged life) or I can choose things at a better price point and replace them as the heat beats them up.
This black & white dress is a great example of choosing the second option.  It's cute, comfortable and won't break the bank.  And in basic stripes, I can style it so many ways.  Today I chose bright pink, but I can see it with a host of others colors, whether bright or pastel.  I'll have fun styling it all summer.  And at less than $25, my heart won't be broken if it doesn't make it to another season.
What clothes do you choose to beat the heat?
Thanks for stopping by!