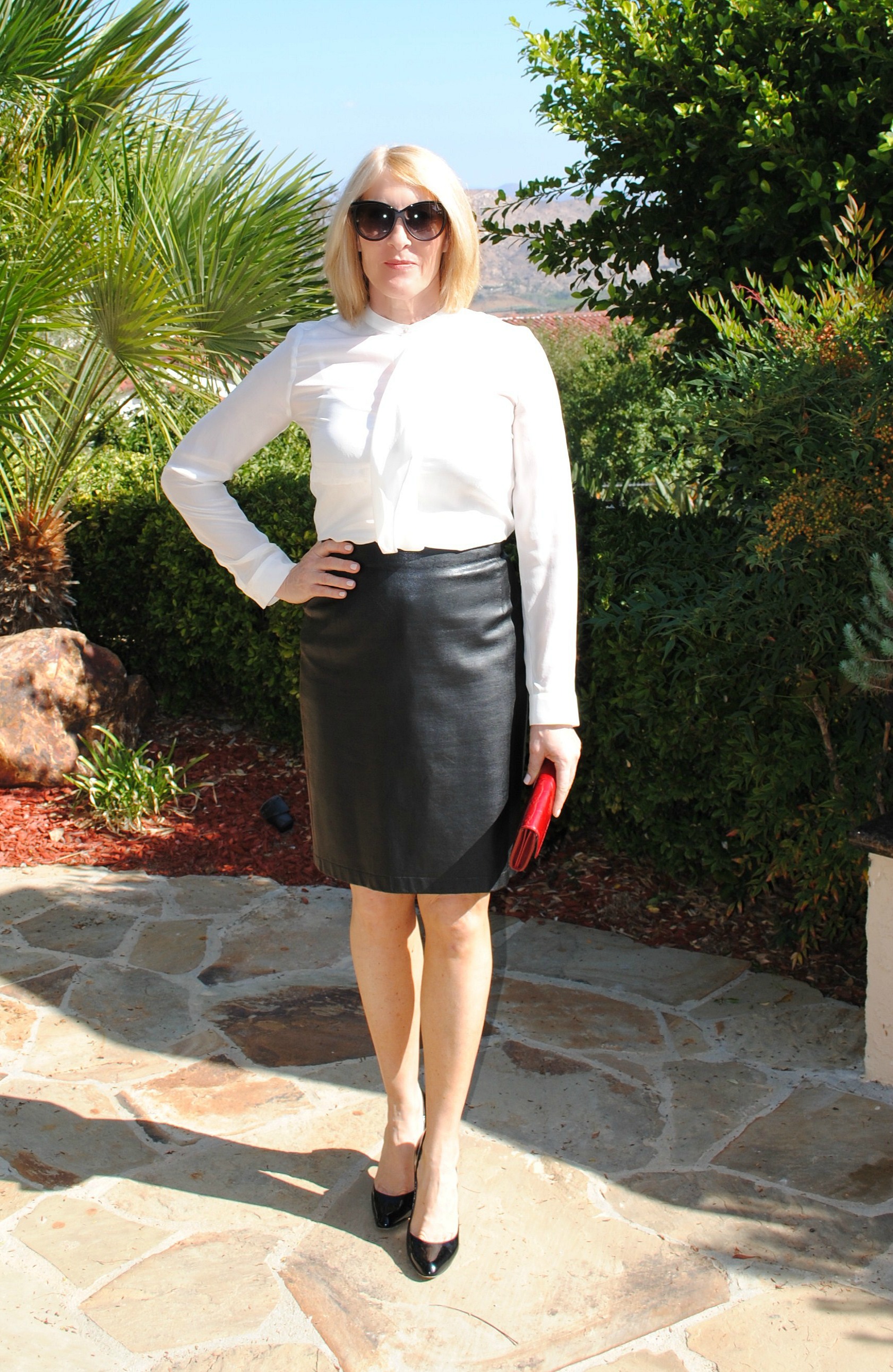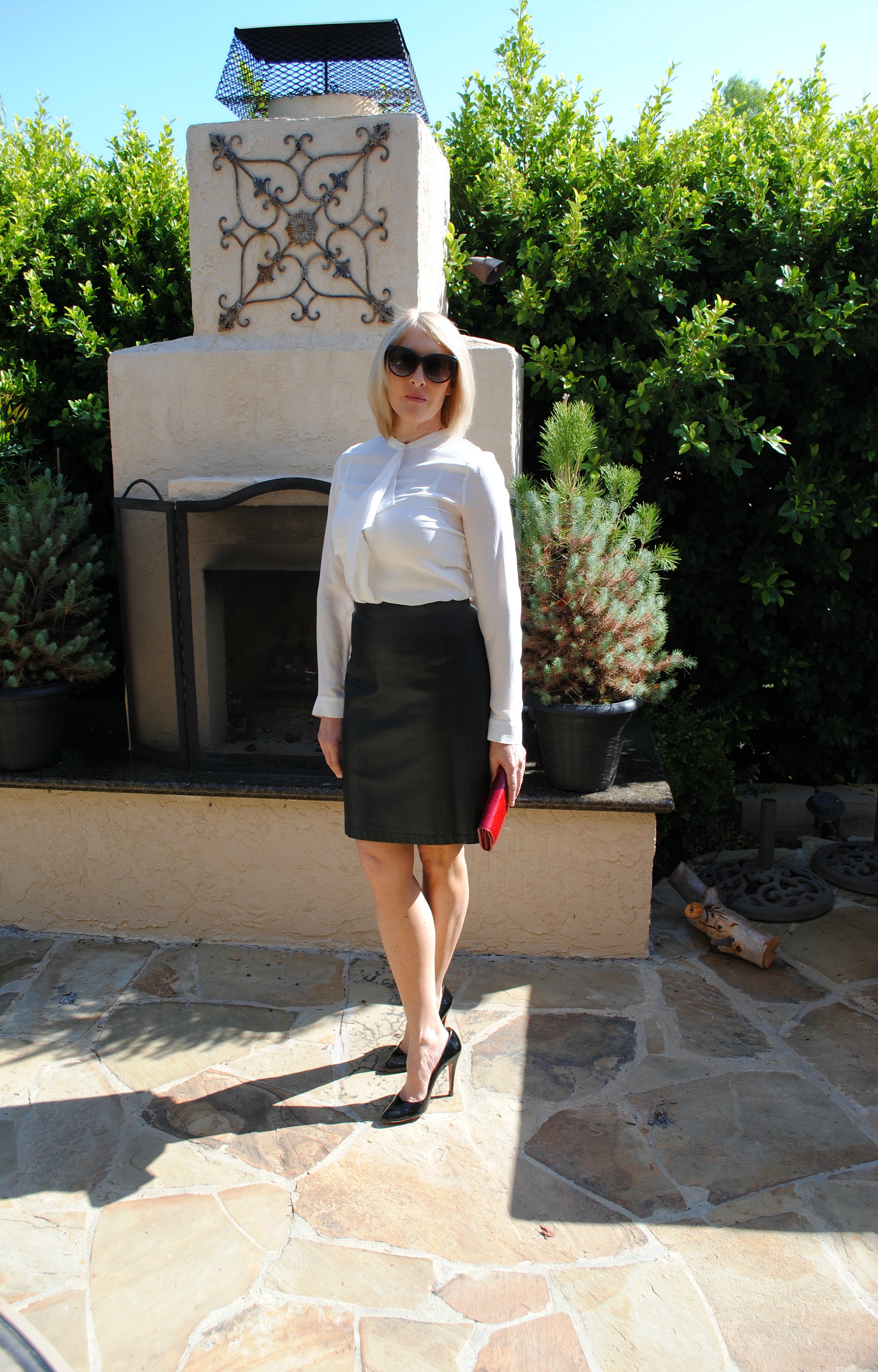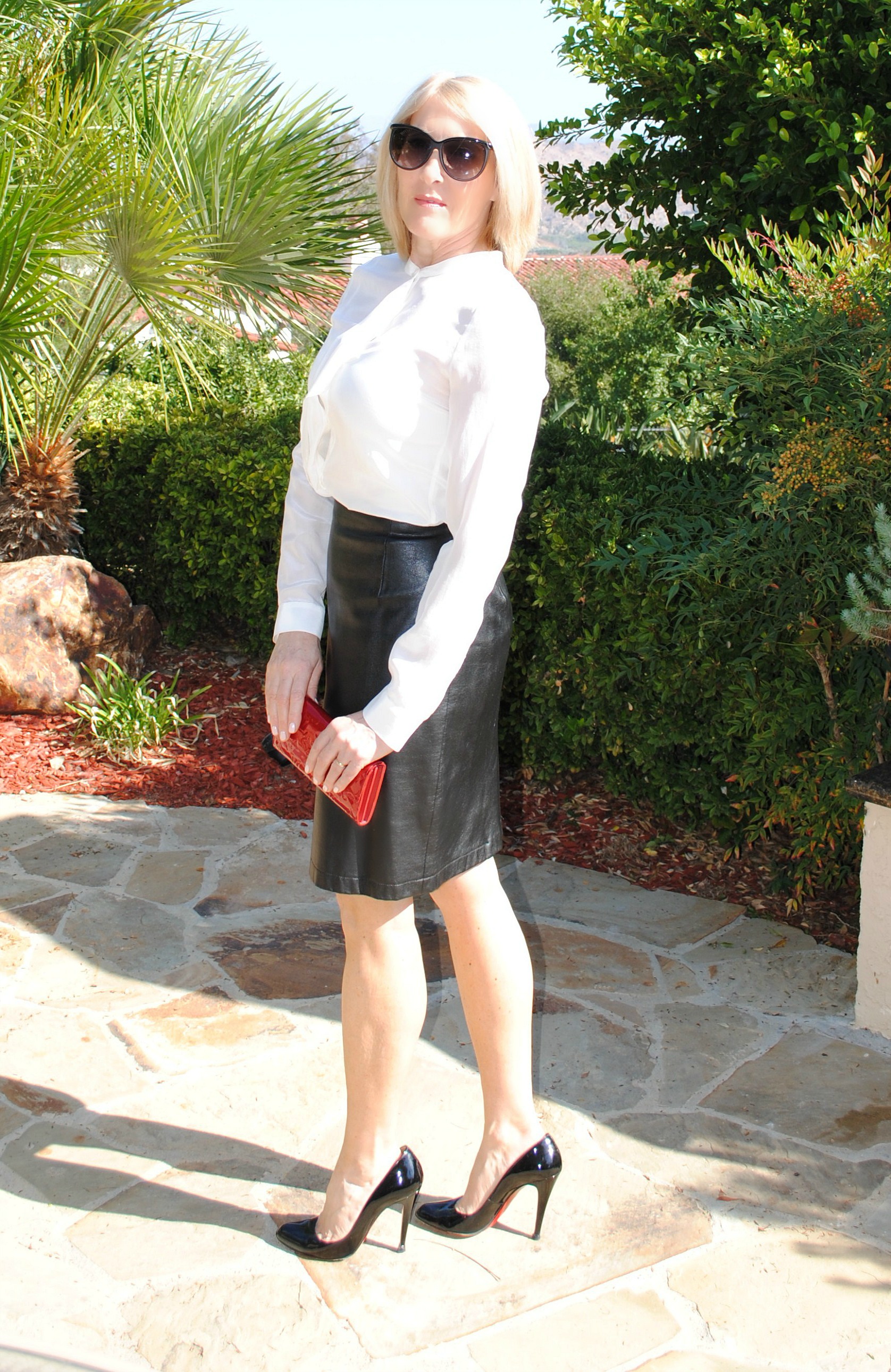 Top: Nordstrom, sold out (similar here and here) | Leather skirt: old (similar here and here) | Sunglass: Tom Ford | Heels: Christian Louboutin | Wallet/Clutch: Louis Vuitton
Even though I work in a relatively conservative profession, I'm not always a fan of dressing that way.  Today I took a very basic look – white blouse, black skirt, black pumps – and gave it a little twist with leather.  It works because it's not overdone.  I like the play of patent leather in the shoes and the wallet against the flat black skirt.  I also like the little pop of red, but that's just me.  There are plenty of ways to switch out the shoes and wallet if you'd like to be more budget-friendly.
If you want to take leather to the office, proportions are important.  I like this skirt because it's sleek and it's the perfect length.  With leather, a little longer is better.  Too short and the look goes from chic to, well. . . a little longer is better.
Thanks for visiting!!