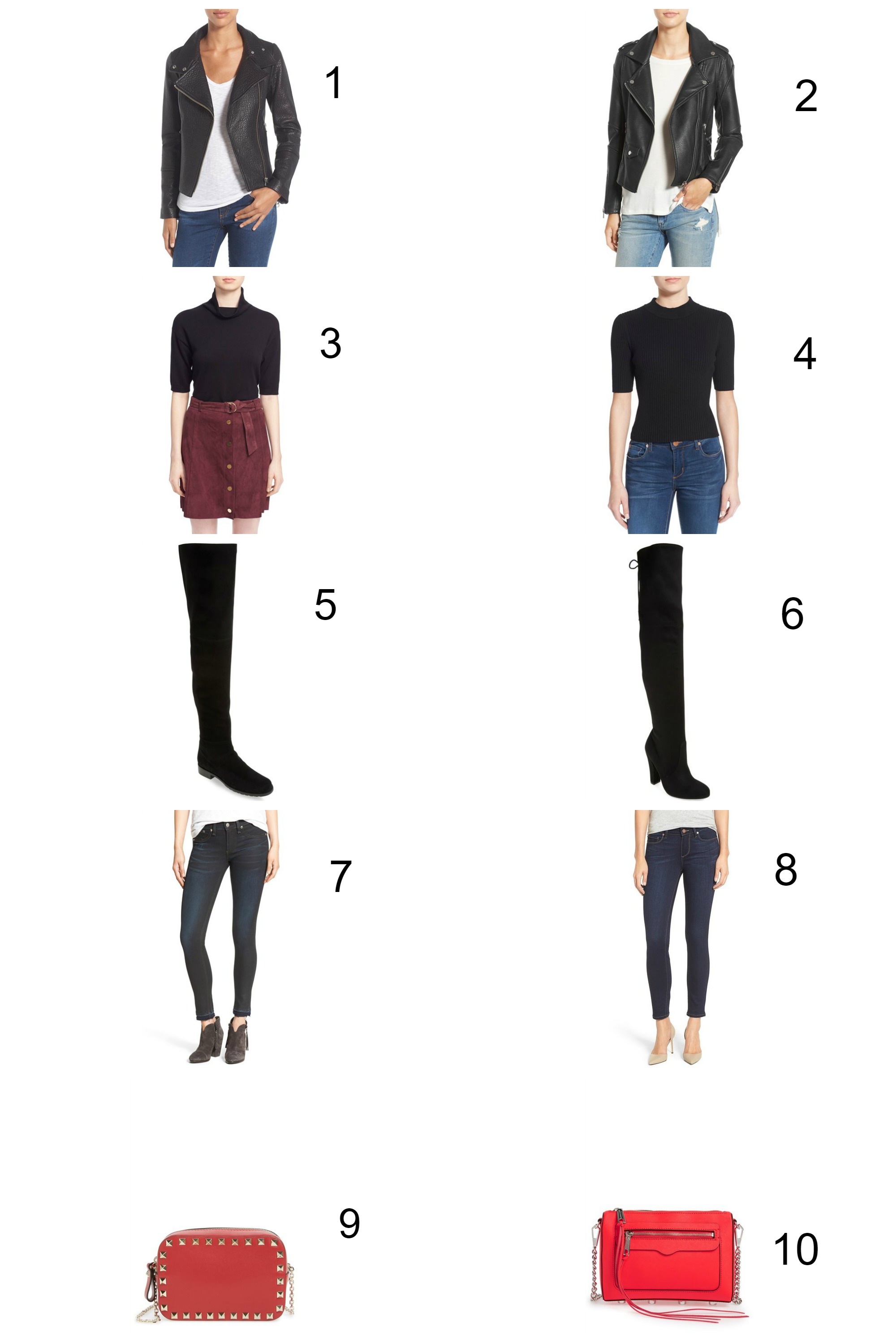 1 | 2 | 3 | 4 | 5 | 6 | 7 | 8 | 9 | 10
The Nordstrom sale is still going strong.  I've put together a fun hi lo moto look.  It's fun to find pricey looks and replicate them for a fraction of the price.  I understand there may be a difference in quality, or a premium for the popularity of a brand, but if your budget dictates a lower cost option it's almost always out there. I find I'm willing to splurge on occasion for something I can't copy for less (for example, the amazing red soles of Christian Louboutin shoes)At that point, you're best off looking for a sale.  Perhaps you've been eyeing the very pricey Stuart Weitzman boots, now at a significant savings.  Whatever your price point, there is almost always something out there, whether you're splurging or desiring the look for less.
I love moto jackets for a fun, sassy weekend look.  It's great to hang up the more conservative office look for a much edgier style.  I certainly don't think the term "age appropriate" needs to be part of a moto conversation.  Any age can wear a leather jacket like this.  You might style it a bit differently, but the jacket can be in just about anyone's closet.
Enough about jackets.  Styles are selling out so you might want to hurry!