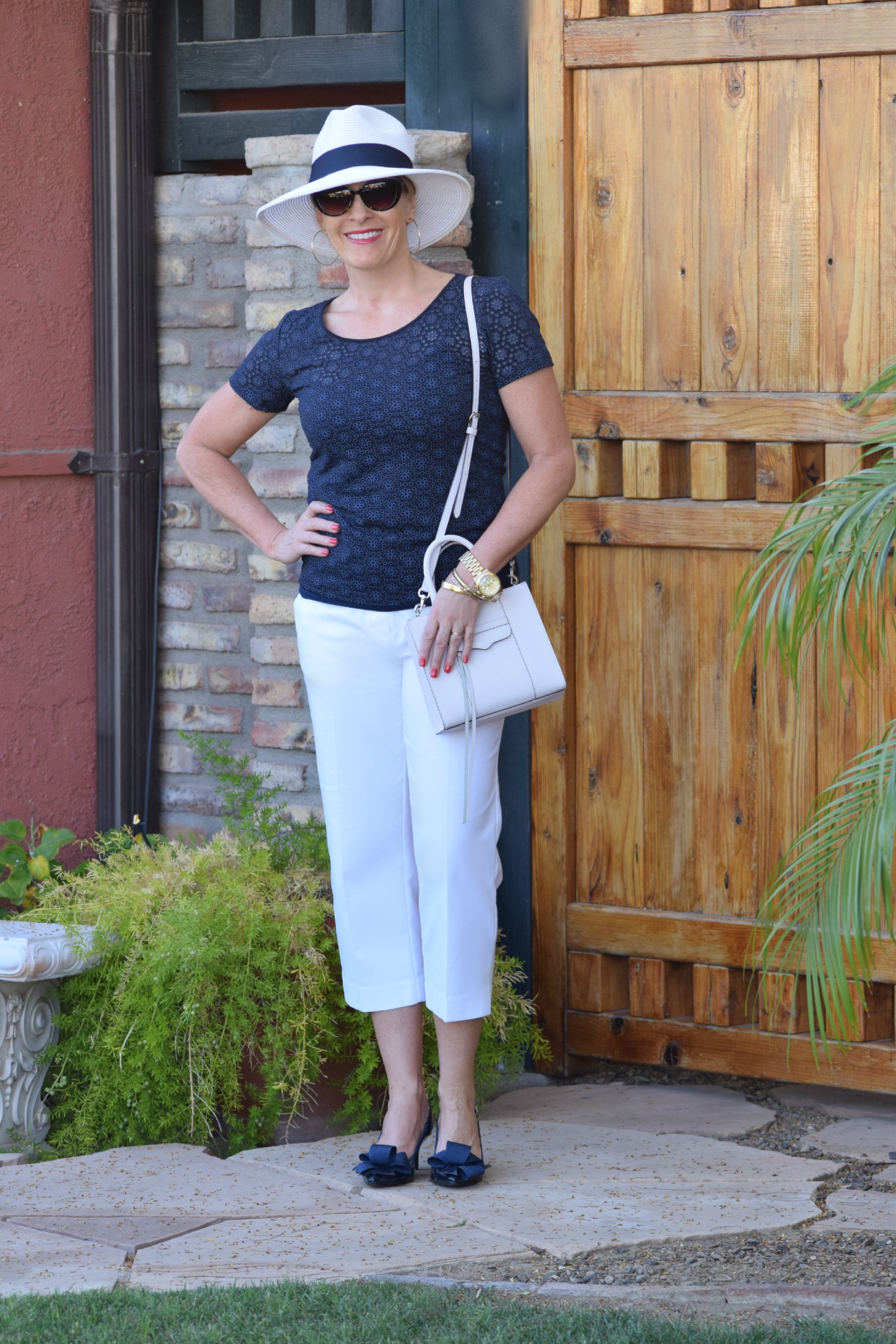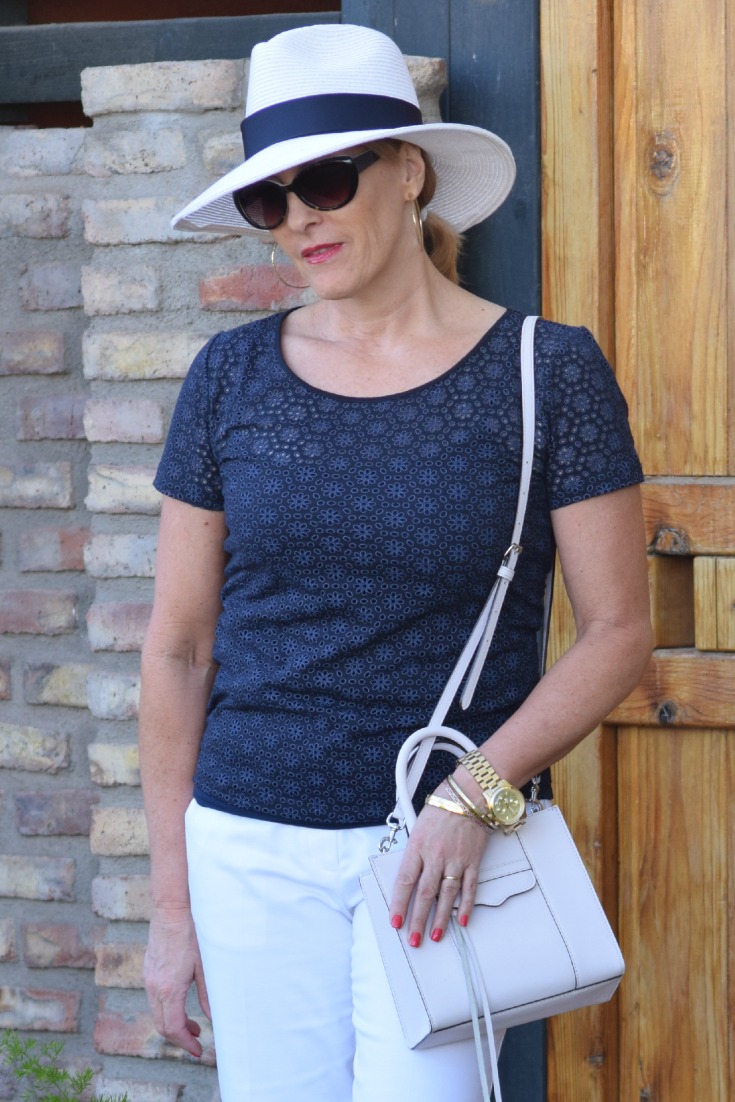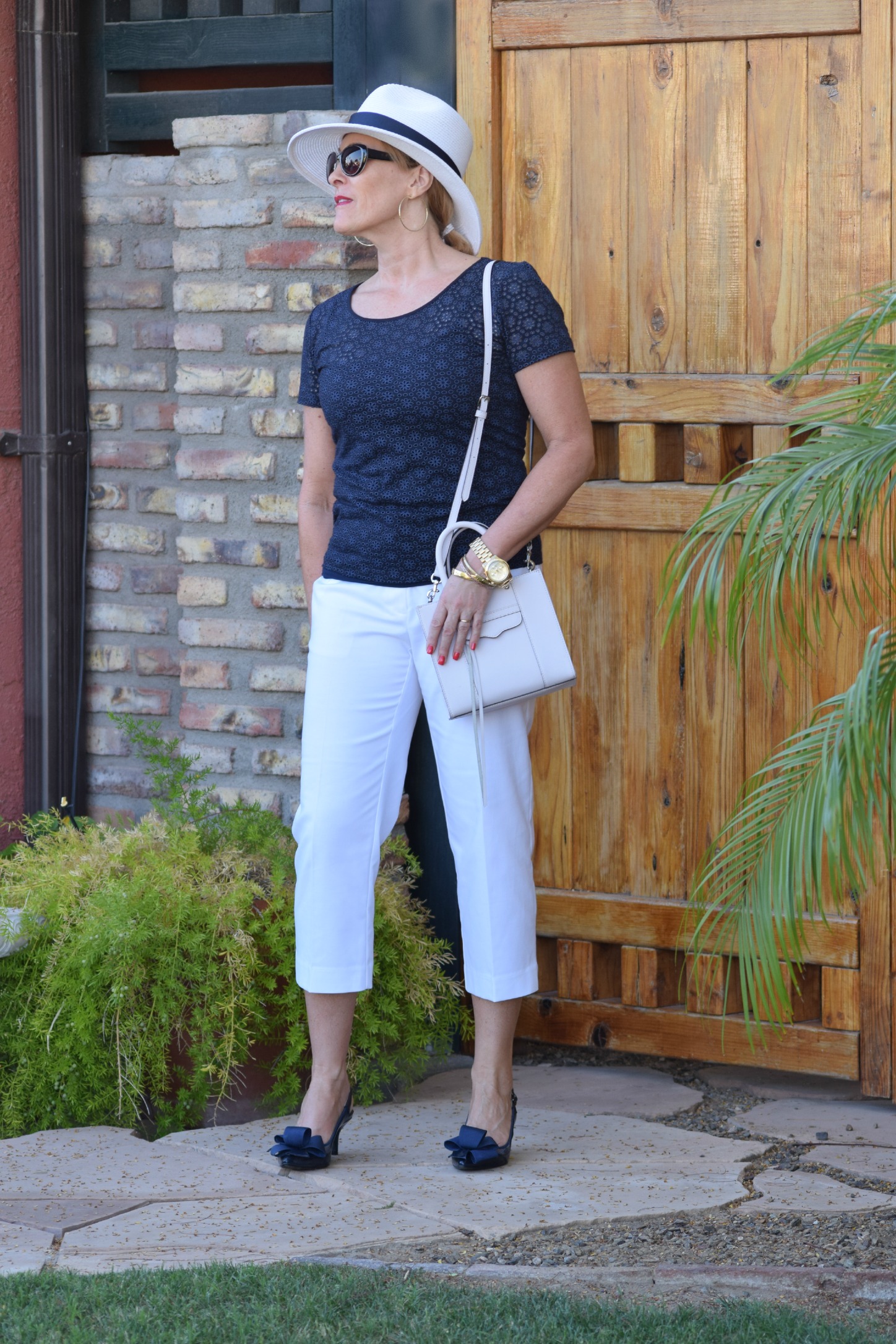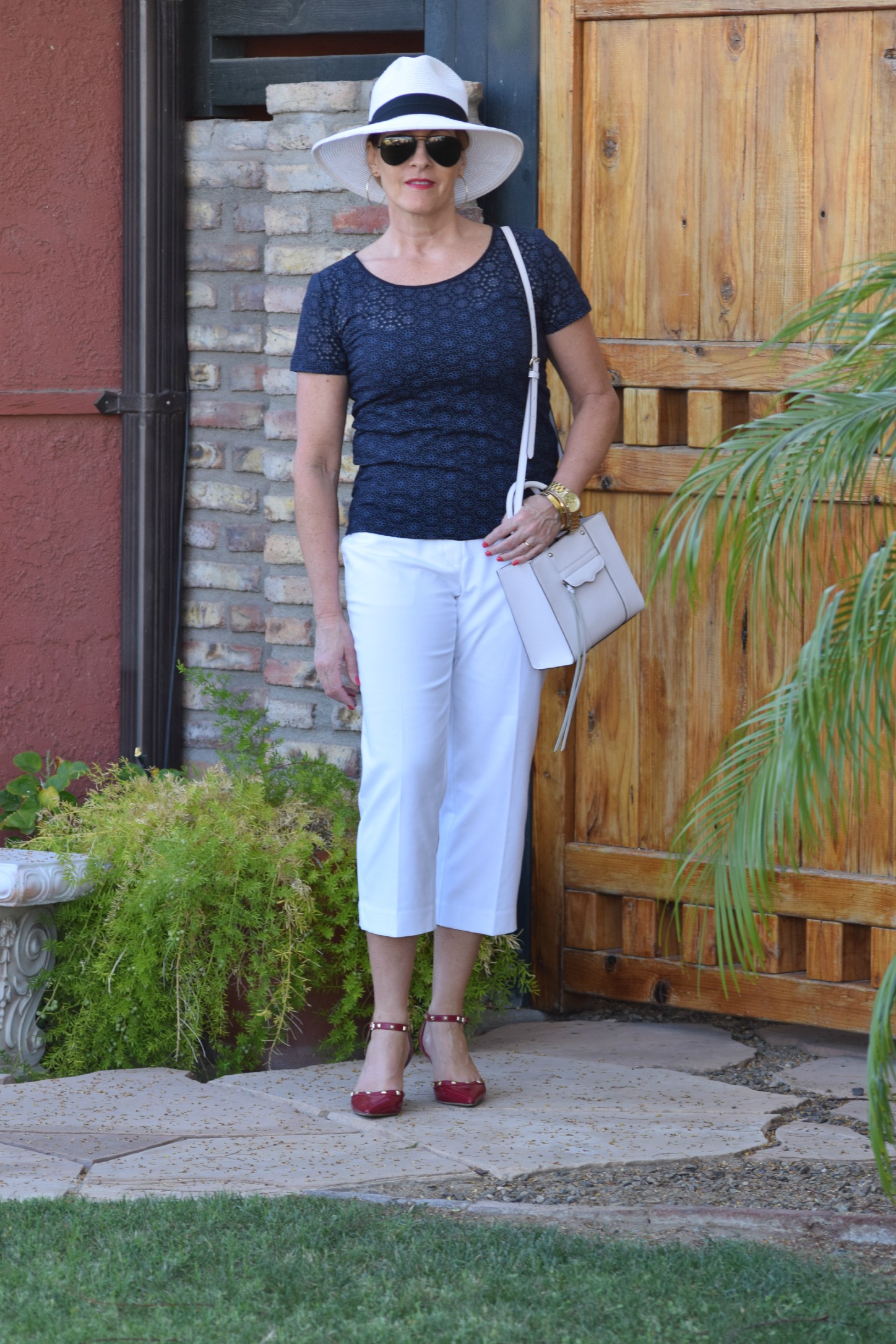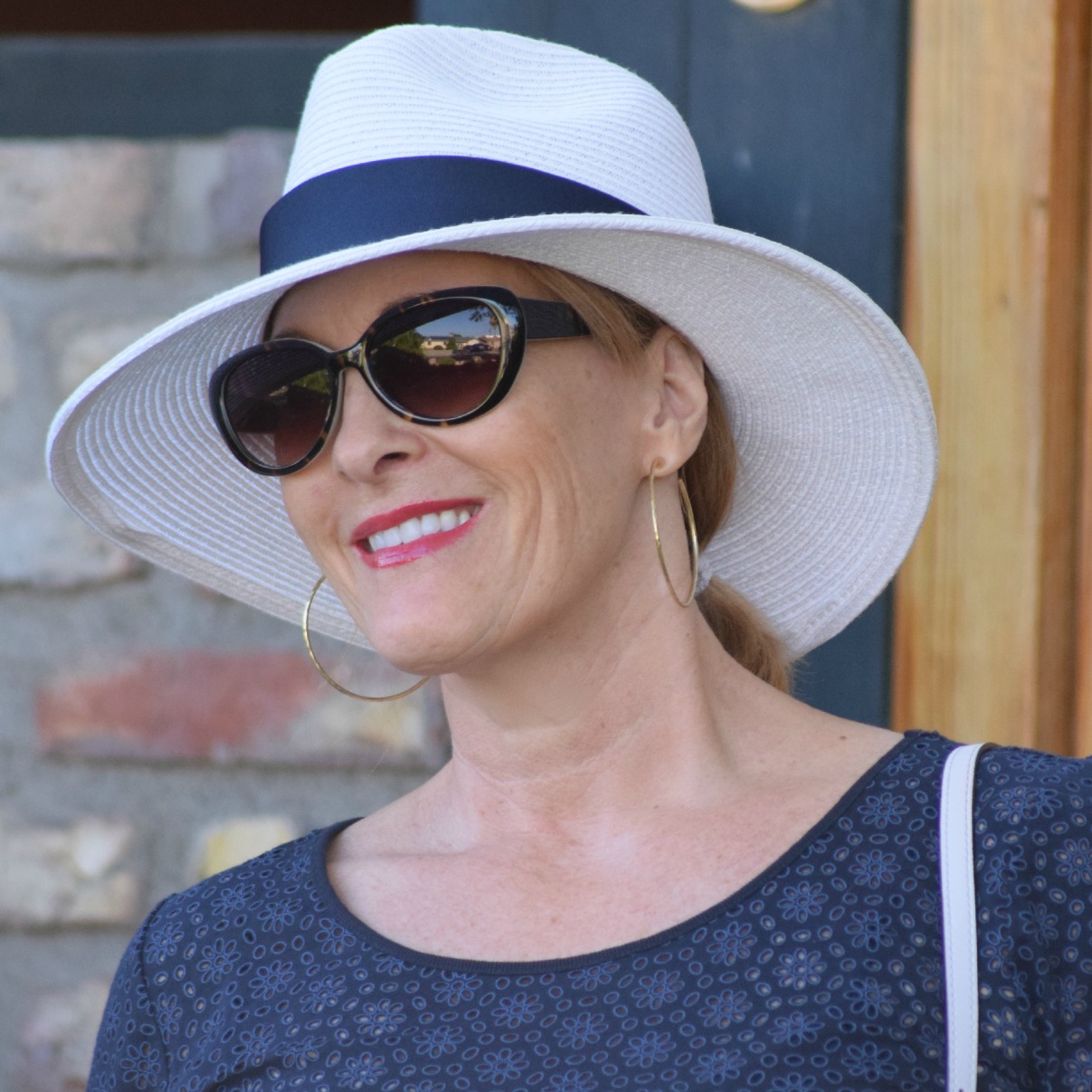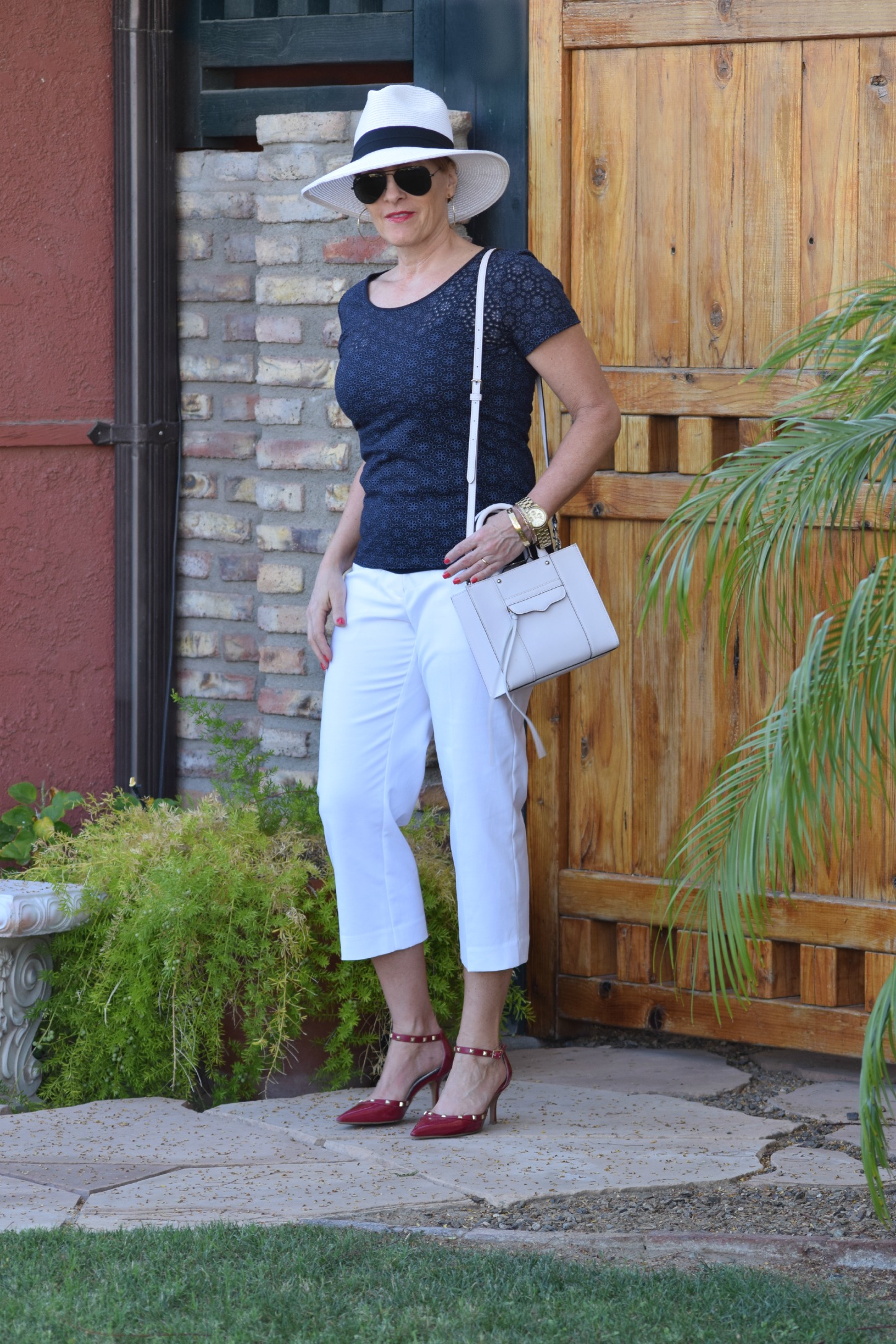 Top • Ann Taylor | Camisole • here and here | Crop Pants (Regular & Petite) • Nordstrom, other options and sizes here and here | Hat • Nordstrom  | Ribbon (I used 1.5″ but the link defaults to 3/8″.  Be sure to choose the right width for your particular hat) • Amazon | Shoes • J. Renee | Bag • Rebecca Minkoff | 'Runway' Chronograph Watch • Michael Kors | Bracelets • Kate Spade, Silpada | Earrings • Silpada | Sunglasses • Ray-Ban and Chico's | Lip Liner • M·A·C Subculture | Lipstick • Lancôme Sugared Maple | Lipgloss • M·A·C Russian Red Lipglass
And a few 4th of July shoe options here, here, here and here
I always think of blue and white when I think of summer.  Maybe it's because I think of the ocean.  Nautical themes are always blue and white in my mind.  Maybe it's because the colors together are always so crisp and clean. Either way, now that summer is in full swing blue and white seemed an obligatory pairing and another excuse to pull out these cute, blue, bow-trimmed shoes!  To further the look, I took navy blue ribbon and wrapped it over the existing black of my Panama hat.  A little Velcro or double-sided tape to secure it in place and you have a new hat.  I grabbed several colors so I'll be having all kinds of fun with this little project over the summer!
Getting back to shoes, I traded out to a red pair to show how easily this outfit transitions to a July 4th look.  Had I remembered to grab red ribbon I would have trimmed out the hat as well.  Bring on the fireworks!
Have a wonderful week!