Can you believe it?  It's already that time – the Nordstrom Anniveresary Sale!    I call it The Granddaddy of Them All because, well, it really is.  What makes this sale so special is the merchandise on sale.  These are not end-of-the-season extras, but pre-season previously unreleased items.  Fall merchandise we haven't seen yet.  In fact, the catalog for The Sale has barely been released.
What does this all mean for you and me?  A chance to buy some of the best items of the season and really terrific prices.  Still waiting on the sidelnes for the over-the-knee boot trend?  You can pick up a beautiful pair in true suede for under $150!  Interested in some of falls biggest trends?  Brocade mules and velvet bags abound with prices to have you chomping at the bit.
I always find the Anniversary Sale is a great time to pick up make-up and beauty accessories.  MAC always has an offering available only during the sale, like their Look in a Bag sets.  And  it's the perfect time to buy the jumbo size of my favorite body lotion, Kiehl's Creme de Corps.
This is one of those sales where early access is key.  To shop the sale starting tomorrow, you'll need that early access, which means you'll need a Nordstrom card.  Not into credit?  No worries!  Nordstrom also offers a debit card which carries the same early-access benefits.  Whichever card you choose, your purchases will also earn points for which you earn Nordstrom Notes, certificates of $20 or more which can be redeemed on future purchases and access to other special events Nordstrom has throughout the year.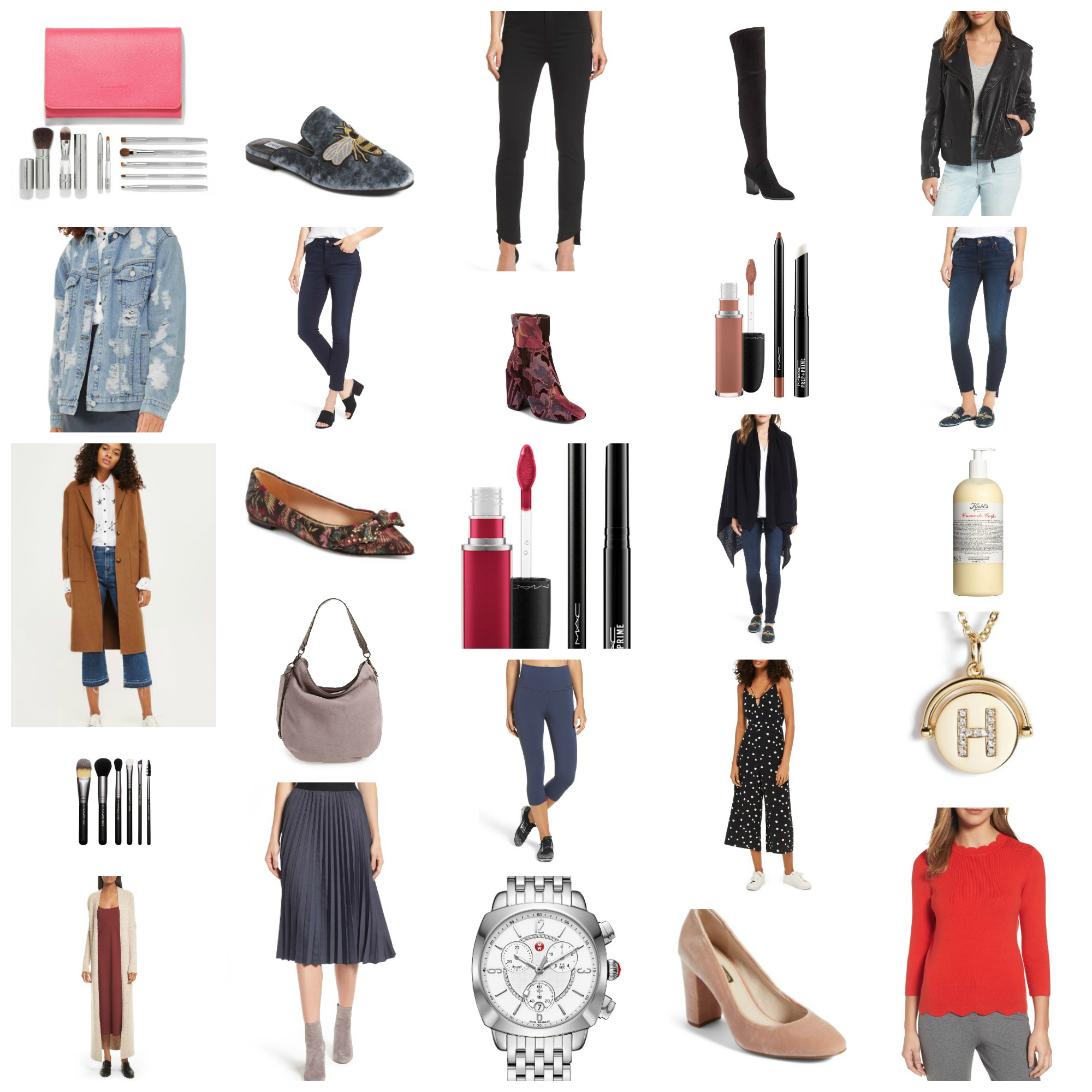 I'll be up early in the morning picking out a few of my favorites from the group above.  How about you?