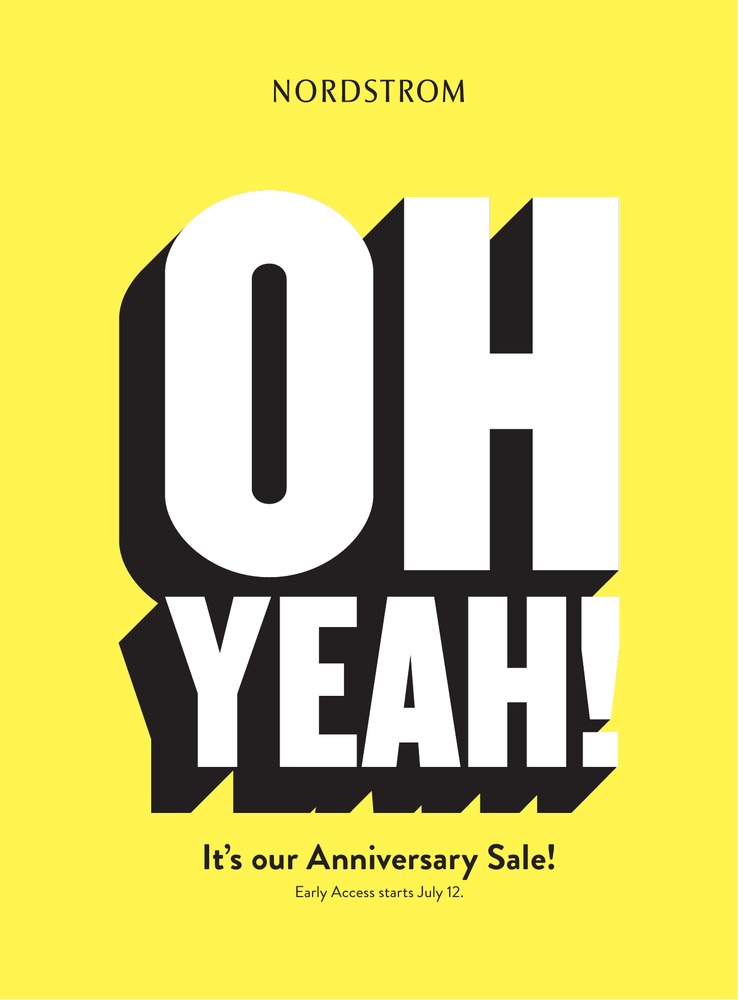 For many shoppers, the Nordstrom Anniversary Sale is THE shopping event of the year, even bigger than Black Friday.  What I love most about The Sale is the ability to buy new items before the season.  It's a great time to pick up  fall/winter staples fresh off the runway at some really good prices.  There are so many things on sale, the whole process can be a little overwhelming!  What's a girl to do?
I found targeting specific items followed by general browsing makes a good combination.  I start with specifics because the best items sell out quickly and I want the best shot at getting the things I most want.  During the sale some are replenished, many are not, so it's important to get those pieces you really want as quickly as you can.  If you're not sure about sizing, pick up several sizes if your budget allows.  You'll be able to return what doesn't work but you'd hate to lose out on something you love because the one size you purchased doesn't fit right.  I've had that happen!
The Nordstrom Anniversary Sale is is a great time to pick up winter staples such as boots, coats, sweaters and beauty products.  The choices are plentiful so know what you need and what you really want.  I do a scan of my closet and medicine cabinet to see what gaps I want to fill.  How many times did I wish I had a white pullover sweater last year?  I wonder if I can find a great pair of fringed jeans? Am I low on my favorite body lotion?  I also check out some of my favorite wardrobe items from last season (jeans, black booties, workout wear) to see if they are still in good shape and in style.  If they don't make the cut I add these items to my wish list and look for replacements on sale. I may also add to my list some fun and completely frivolous things I've thought about but wasn't sure about buying.  Maybe the prices will make them worth the splurge.
With list in place, I'm ready to hit the sale.  I don't live near a Nordstrom, and I'm not sure how excited I am about the big first-day-of-the-sale crowds, so I do my shopping online.  I've noticed at times items in my shopping cart disappear or sell out, so it's often worth making several small purchases as I shop rather than waiting for one big hurrah.  Keep track of how much you're spending -it's easier to overspend using this method – but you're more likely to make the purchases you want before the items are gone.
Once I've found what I wanted on my list, I like to browse.  I'll browse by color, brand, item type or occasion, depending on what I'm feeling or what's coming up socially.  I'll look for items I've seen on other bloggers or Pinterest that really piqued my interest.  It's a great time to look up fun things you might not normally go for due to budget.  You never know when a screaming deal will cause you to step out of a potential fashion rut.  I noticed some really creative/crazy shoe designs from Fall Fashion Week.  I'm planning to see what might be available in that category!
The Nordstrom Anniversary Sale is also has good beauty buys packaged specifically for the sale.  I've picked up great MAC beauty boxes with lip or eye palettes put together as sale-only combinations.  Skin care packages are available from most of your favorite brands.  Remember to look for these items as well.  Prices can be amazing!
Brands I'll be checking out this week:
Zella
Vince Camuto
BP
Michael Kors
Rebecca Minkoff
Caslon
Chelsae28
Steve Madden
Kiehl's
Halogen
Trouve'
If you're a cardholder, the Nordstrom Anniversary Sale starts this Thursday, July 12.  Not a cardholder?  Apply online.  Otherwise, the sale is open to the public July 20.  Prices go up August 6.
Happy shopping!