What do you think about animal prints? Would you wear leopard after 50? I've liked leopard accessories, but I haven't thought about wearing it as a major piece. Then my sister-in-law, Laura, wore the cutest leopard cropped pants one day and I was on a mission to find a pair. She'd bought hers a year or two prior, so I probably wouldn't be able to go to her original source. Rats. then I walked into Chico's. . .
As always, there are always some great finds at my local Chico's. I made a pass through the store, picking up an item here and there and then the clouds parted and the sun shown down on, you guessed it, leopard pants! Yes! Such a cute pair, as you can see. There's some stretch built in as well, so you've got comfort as well as style. We've already established I'm not exactly tiny, but I'm wearing size 00R, and you can see I have some room to move.
The funny thing about wearing leopard pants, they suddenly become the neutral. You can wear just about any color with them; I chose this Purple Hyacinth ruched sweater.  I love the color combination!  By the way – Chico's is having a great sale – click here to check it out!
So what do you think?  If you're over 50, would you wear leopard pants?  I wasn't sure I would, but now I'm glad I do!
Thanks for reading!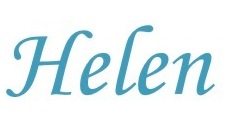 Chico's Pants | Chico's Sweater | Black Tank | Chico's Necklace, similar here | Calvin Klein Shoes