I have to admit, when I first saw this Pure Jill Fit cowl-neck dress, "workout" was not the word that came to mind.  Although the stylists at J.Jill show this with leggings and sneakers, my mind went to leather and heels.  Go figure.  I'd say that's versatility at its best.  Although I can't see working out in this, I get the leggings/sneakers combo.  What a cute look for running errands or spending a day out and about.  For those of you who love leggings but want to keep your backside fully covered – this is the perfect answer.  And like all things J.Jill, this is so fabulously soft and comfortable, you'll go through your day in cozy style.
About the hair. . .I'm seriously in need of a haircut!  I just haven't had the time.  I woke up the other morning and I swear my hair doubled in thickness over night.  It was pretty hilarious.  I decided to turn the chaos into beachy waves for awhile because I didn't want to deal with a hair dryer and curling iron.  I use those as little as possible for the health of my hair.  This messy look isn't normally me, but it was a fun departure from the ordinary.
Speaking of departure, going anaywhere or doing anything fun this weekend?  what ever you do, I hope you have a fabulous time!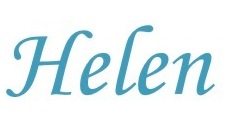 Pure Jill Fit Cowl-Neck Dress c/o | French Kande Bracelet c/o | Nordstrom Faux Leather Leggings | Louise Et Cie Shoes | Rebecca Minkoff Bag | MAC Lipstick in Dark Side