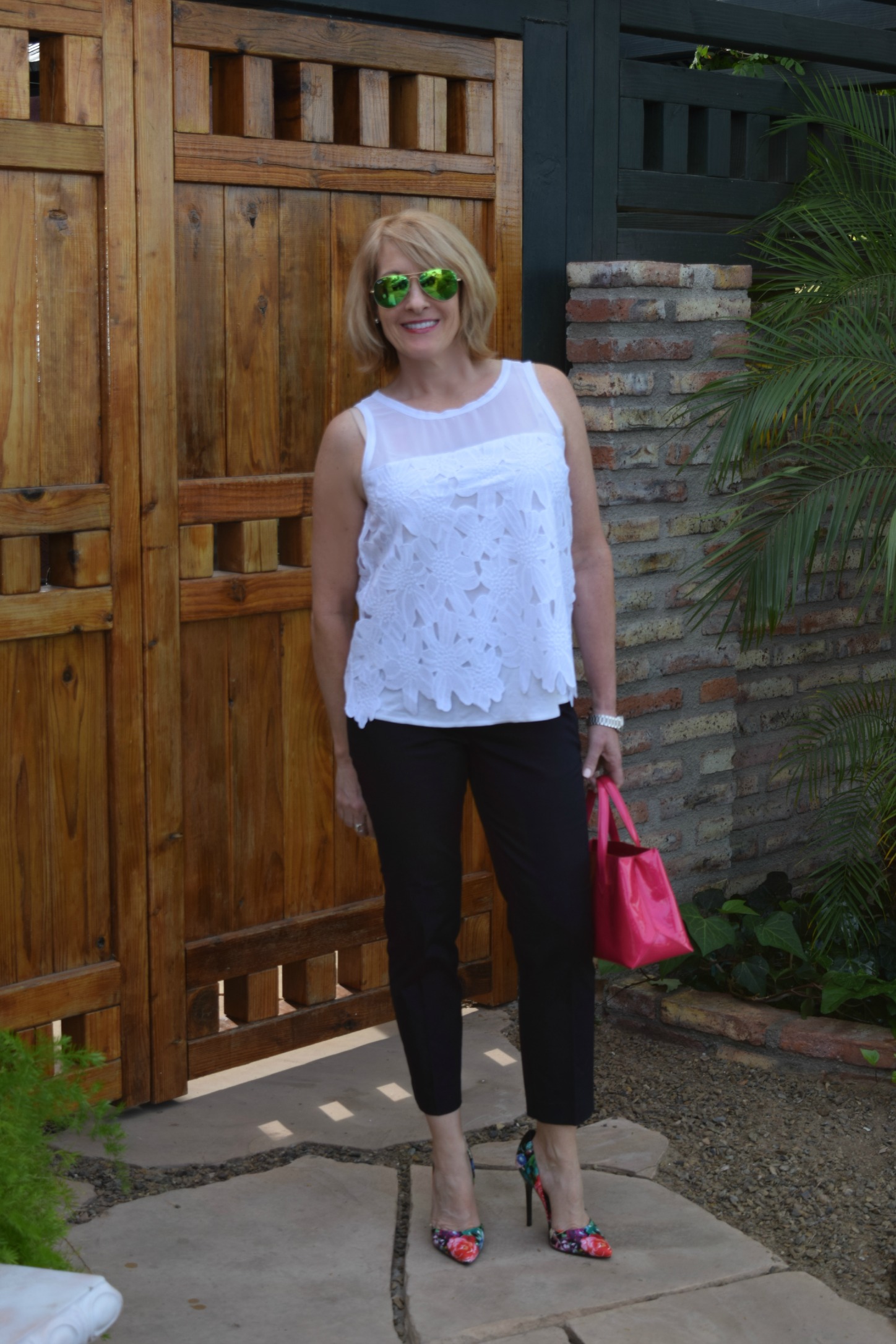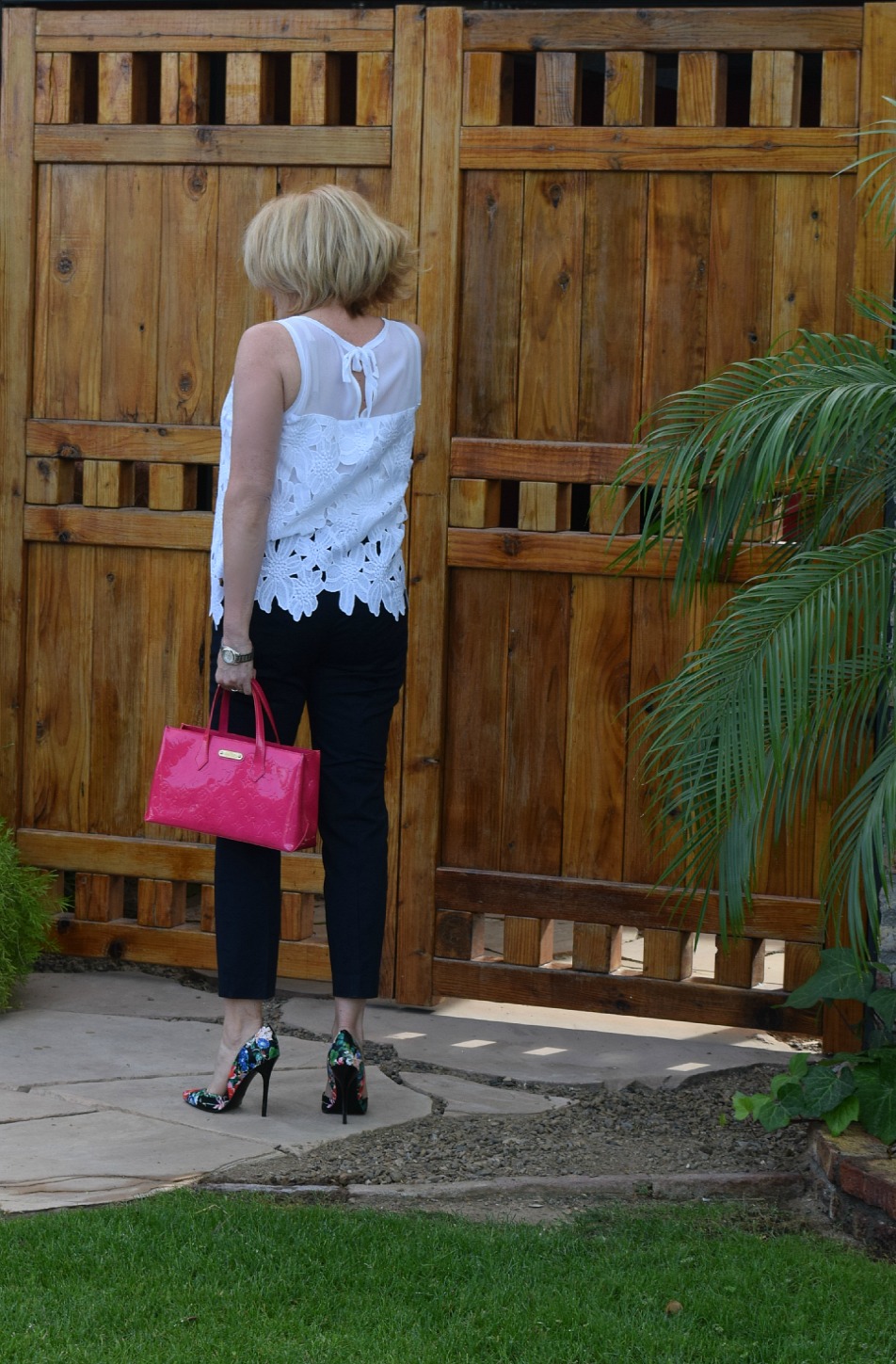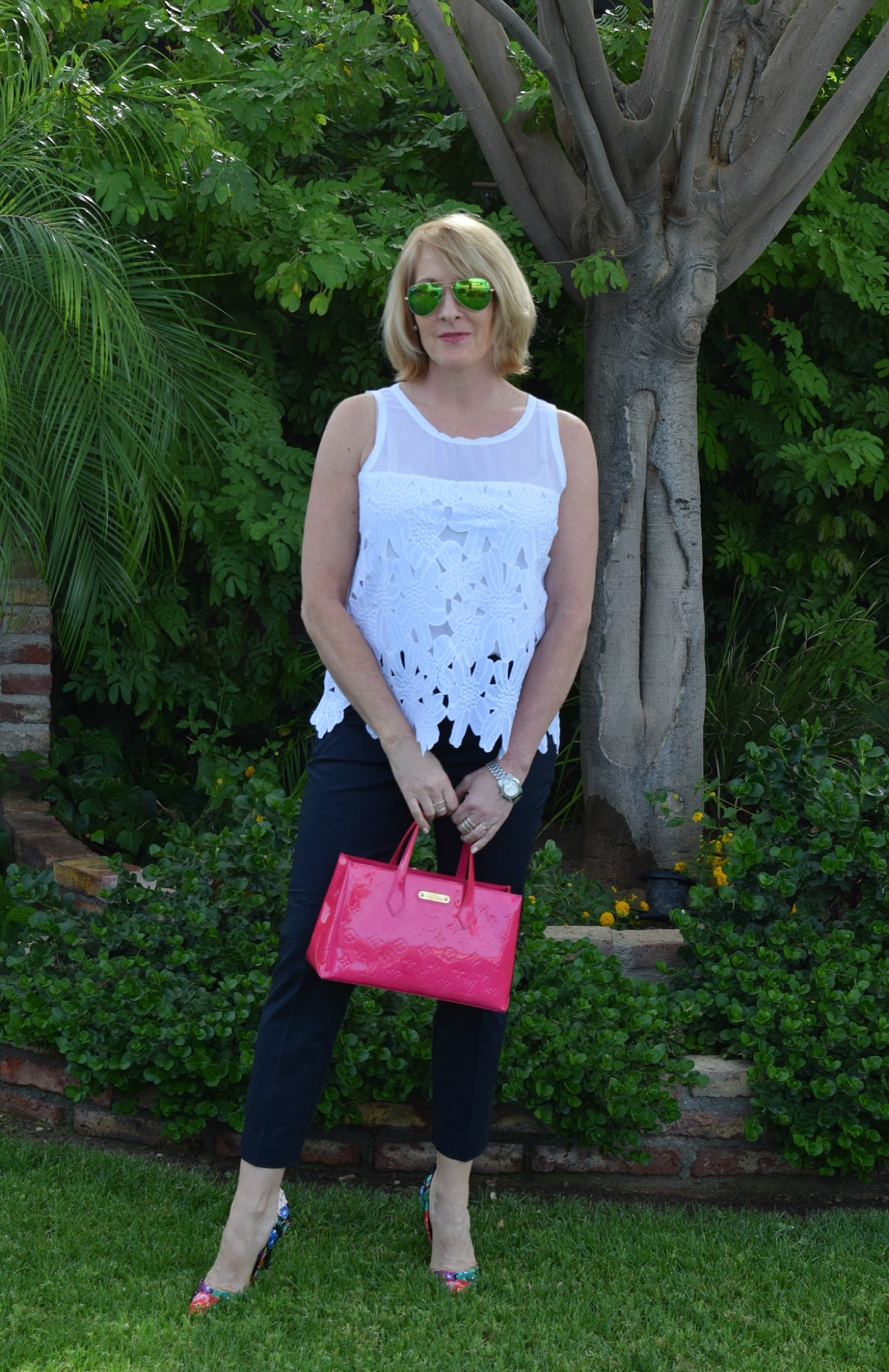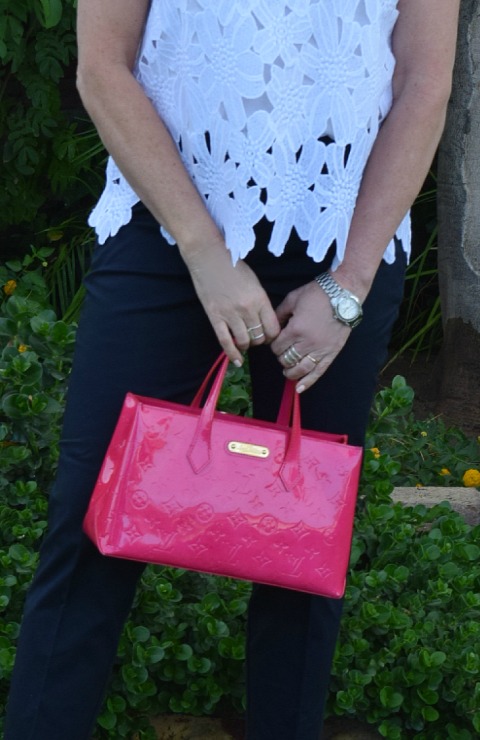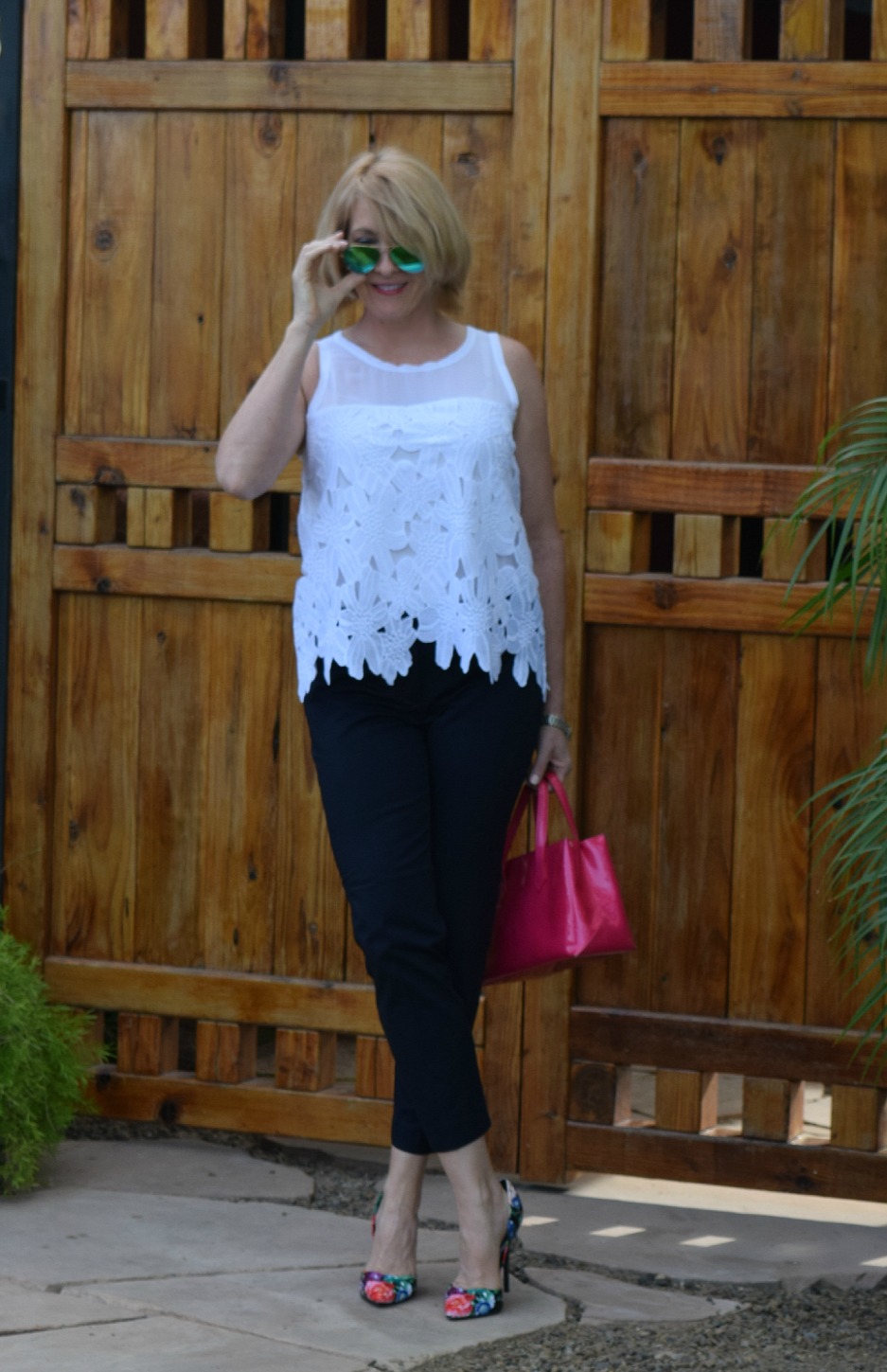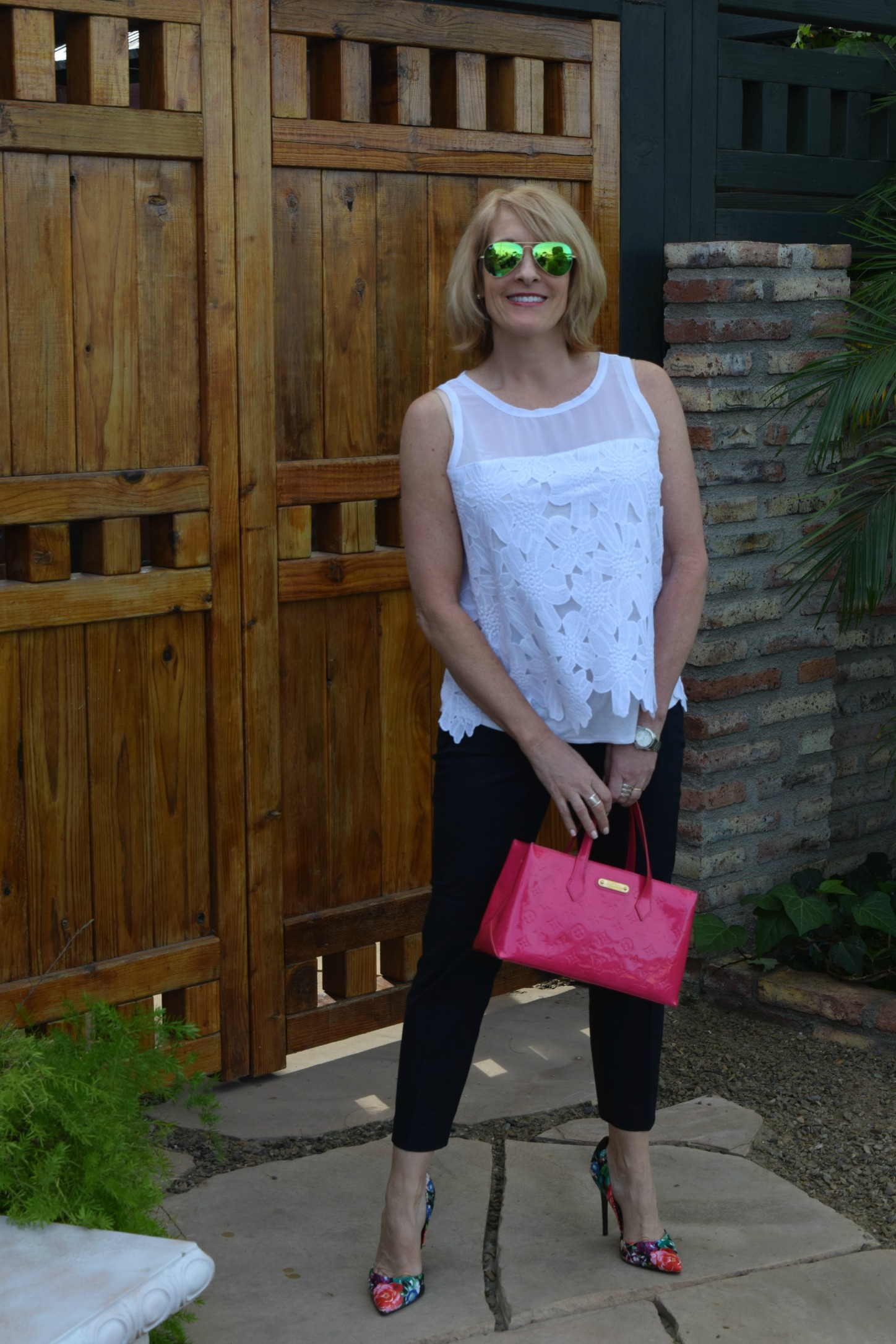 Crop Pants: Ann Taylor | Top: Ann Taylor | Shoes: Steve Madden (also here).  Similar here. | Watch: Michael Kors | Sunglasses: RayBan | Rings: Silpada here and here | Bag: Louis Vuitton (old), similar Michael Kors and Rebecca Minkoff (on sale!) | Nails: Gelish Pink Smoothie | Lips: Liner – MAC Subculture, Lipstick – MAC Candy Yum Yum, Lip Gloss: Bobbi Brown Rose Gold
I'm seeing light at the end of the tax return tunnel!  One more week of long days and I'm back to a reasonably normal schedule.  I just keep telling myself I chose this.  I didn't have to be a CPA.  Ha Ha! Had I but known. . .
Our weather has been beautiful.  It was really warm for a couple of weeks (may have actually hit 100) but things have cooled a bit to what I call Chamber of Commerce weather.  You know, "come visit out fair city, look how wonderful the climate is. . ."
In the southwest, cool days won't hold up much longer.  I'm already looking for clothes to see me through several months of triple digits.  I found this cute, cutout top at Ann Taylor – it's perfect now and for later when the heat hits. I'm showing it both with the lining left out as well as tucked in but I like it tucked.  It shows off the cutout detail so much better, especially against these navy pants.  And to give the whole look a little zing, a bright pink bag and lip and some fun, floral shoes.
Have a wonderful day everyone.  Thanks for stopping by!