What do you think about the fun trend of embellished jeans? I'll admit, many are over the top, but there are several styles that are really fabulous! My sister-in-law, Laura, has this pair, which I love!  I did a little shopping at my local Dillard's and found this pair, among others, that had me swooning.  I've linked several similar options below.  I'm having a hard time not going overboard on these.  To be honest, I'm not sure if this trend has any staying power.  When in doubt I think it makes sense to practice moderation.  Sigh.
Speaking of embellishment, how do you like the lace-up detail of this top?  Sizes are limited online and in stores, so if you like it best to act soon.
What are your thoughts about the embellished jeans trend?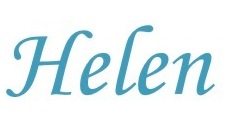 Karen Kane Lace-Up Sweater  (also here and here), similar options here and here  |  MISS ME Embellished Jeans, other options here, here, here and here  |  Louis Vuitton bag, similar here and here  |  Christian Louboutin So Kate Pumps, also here