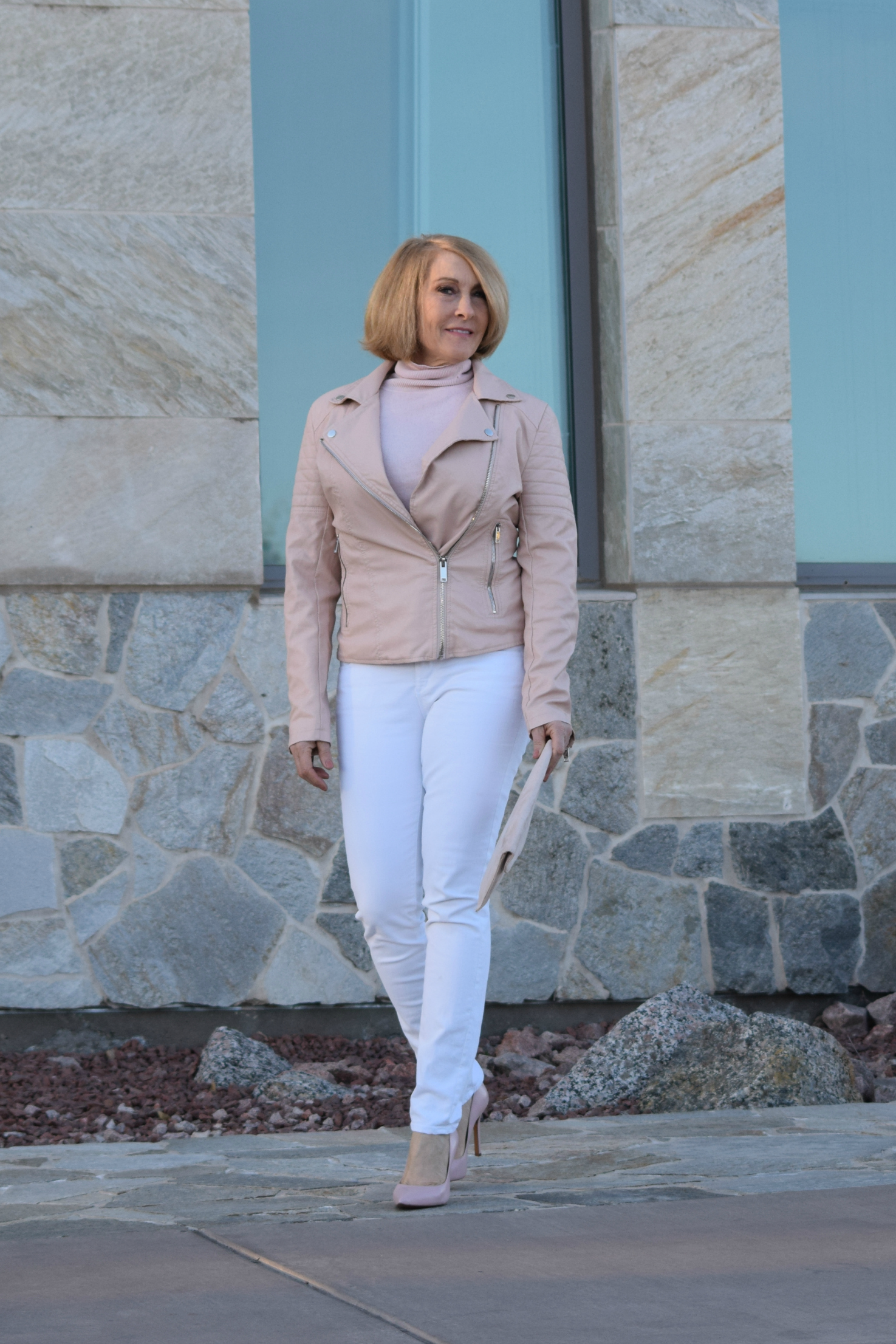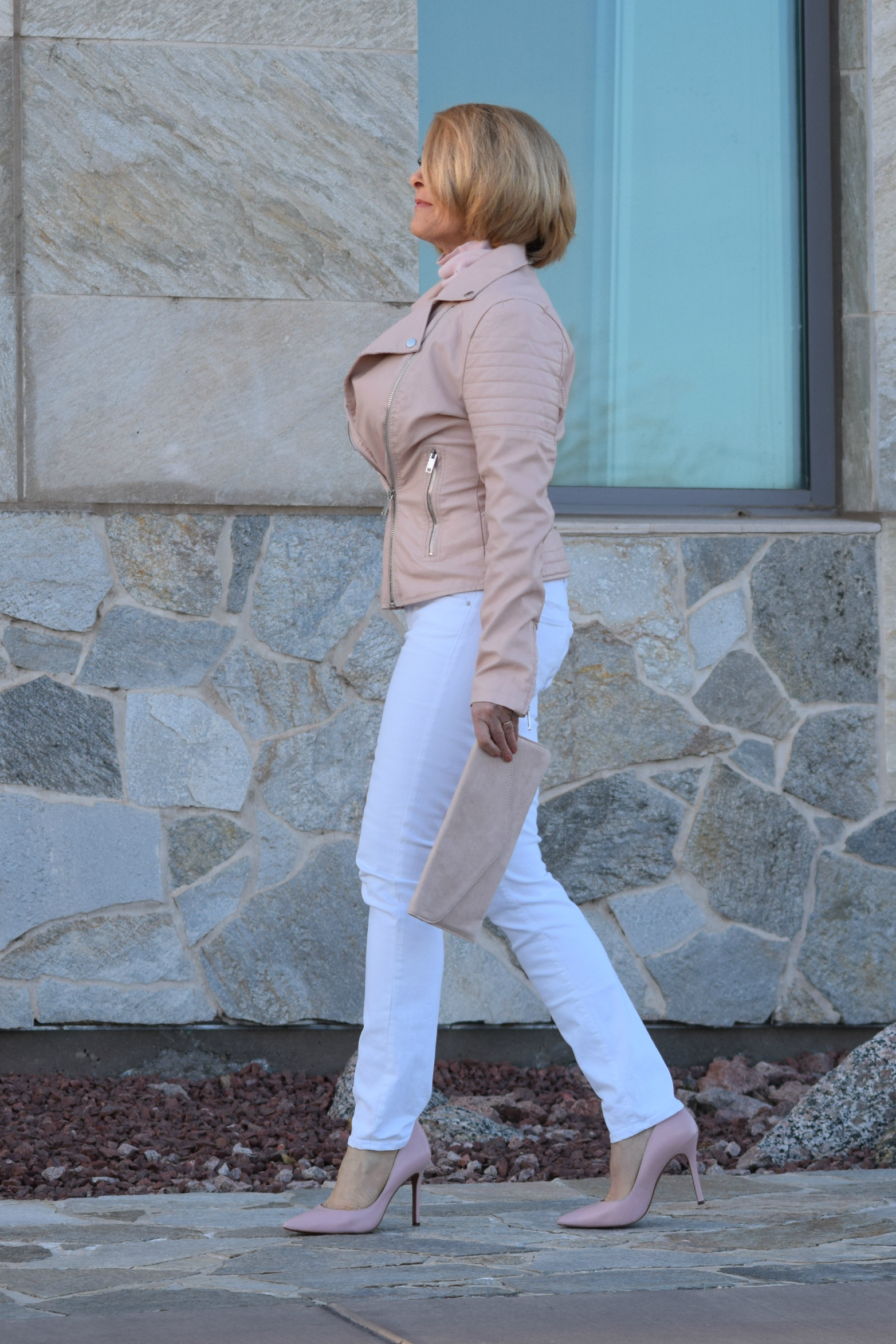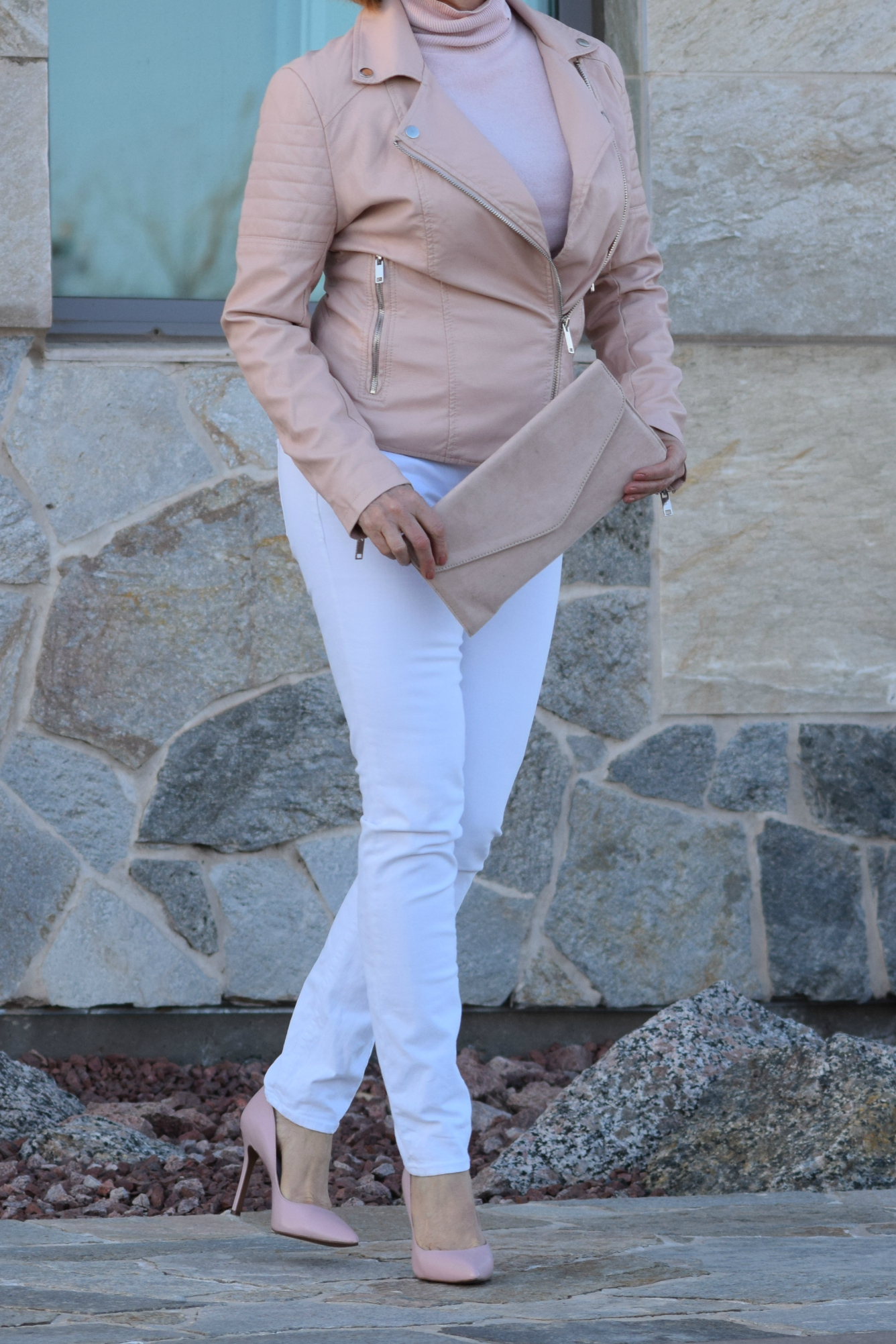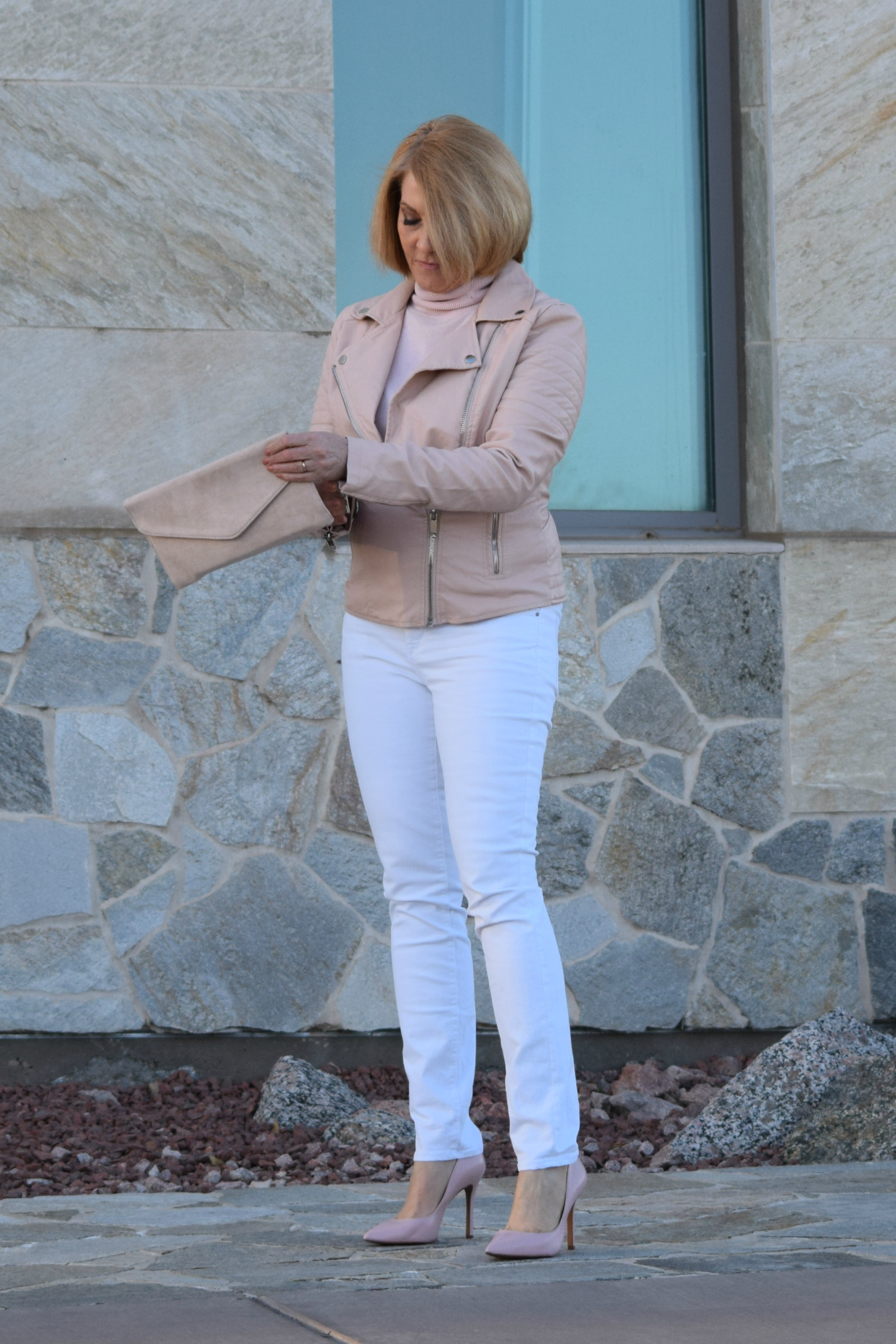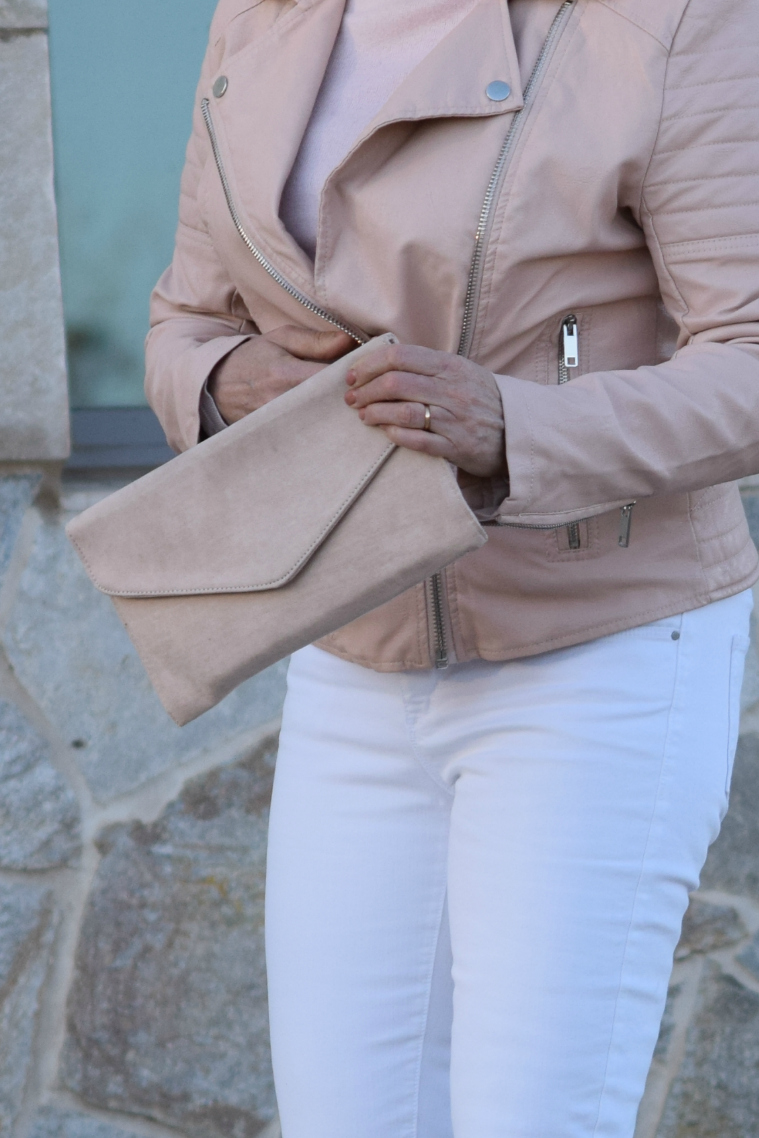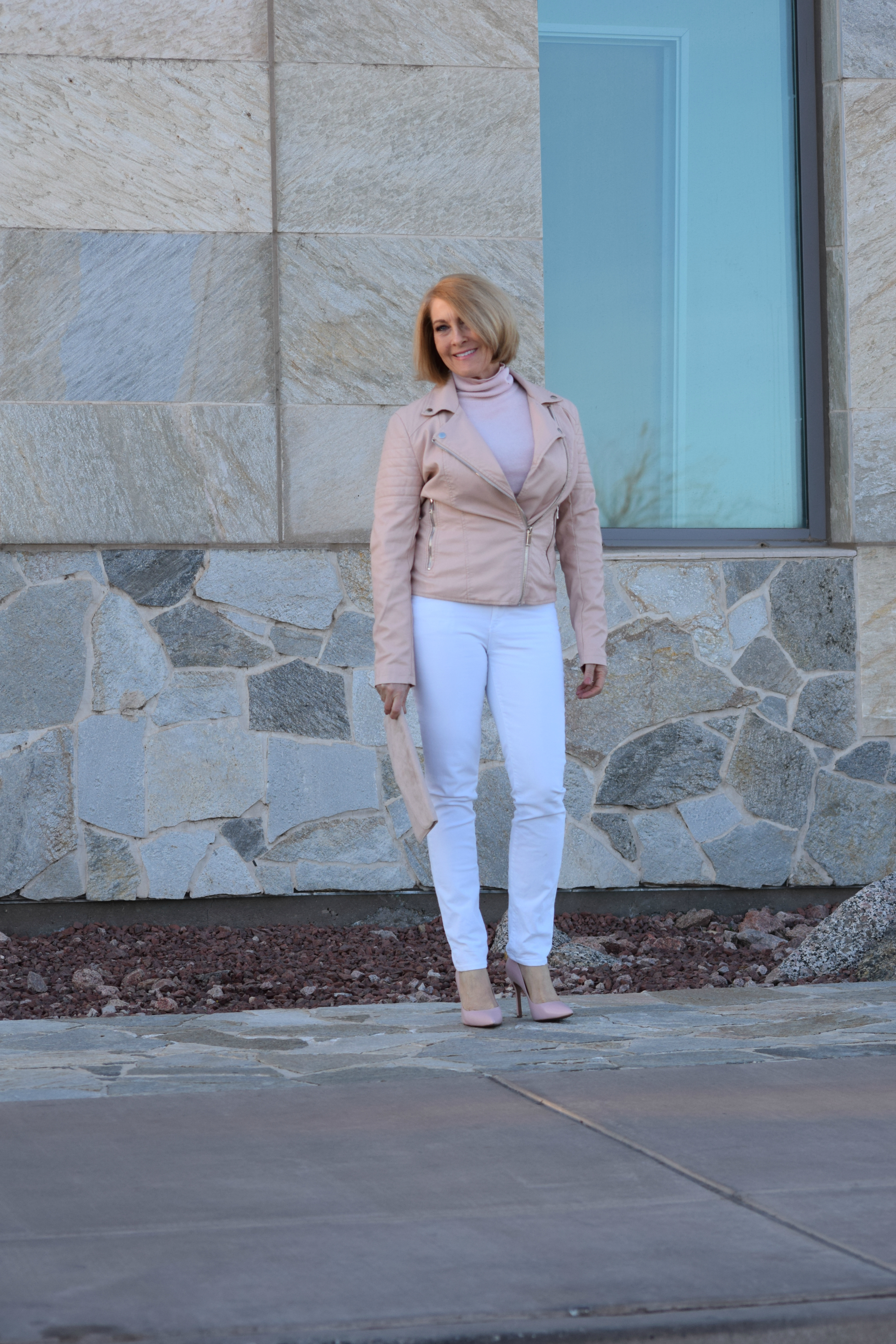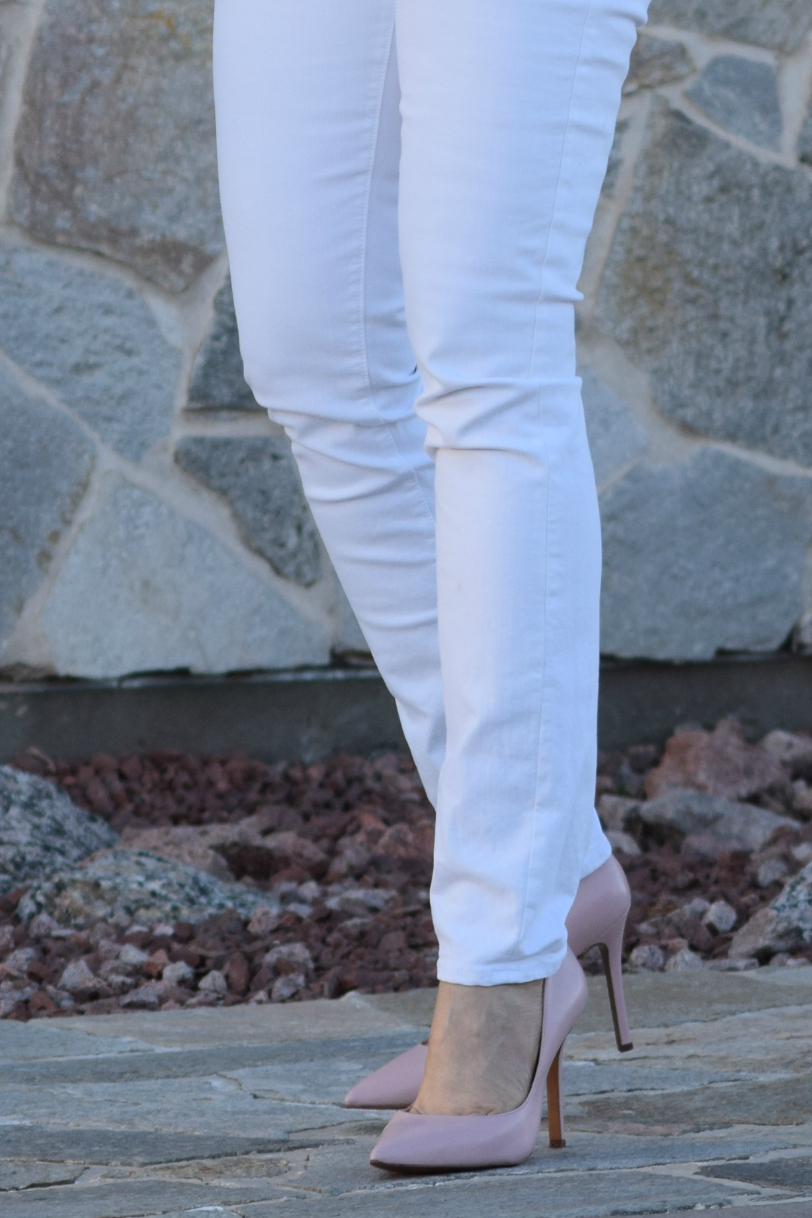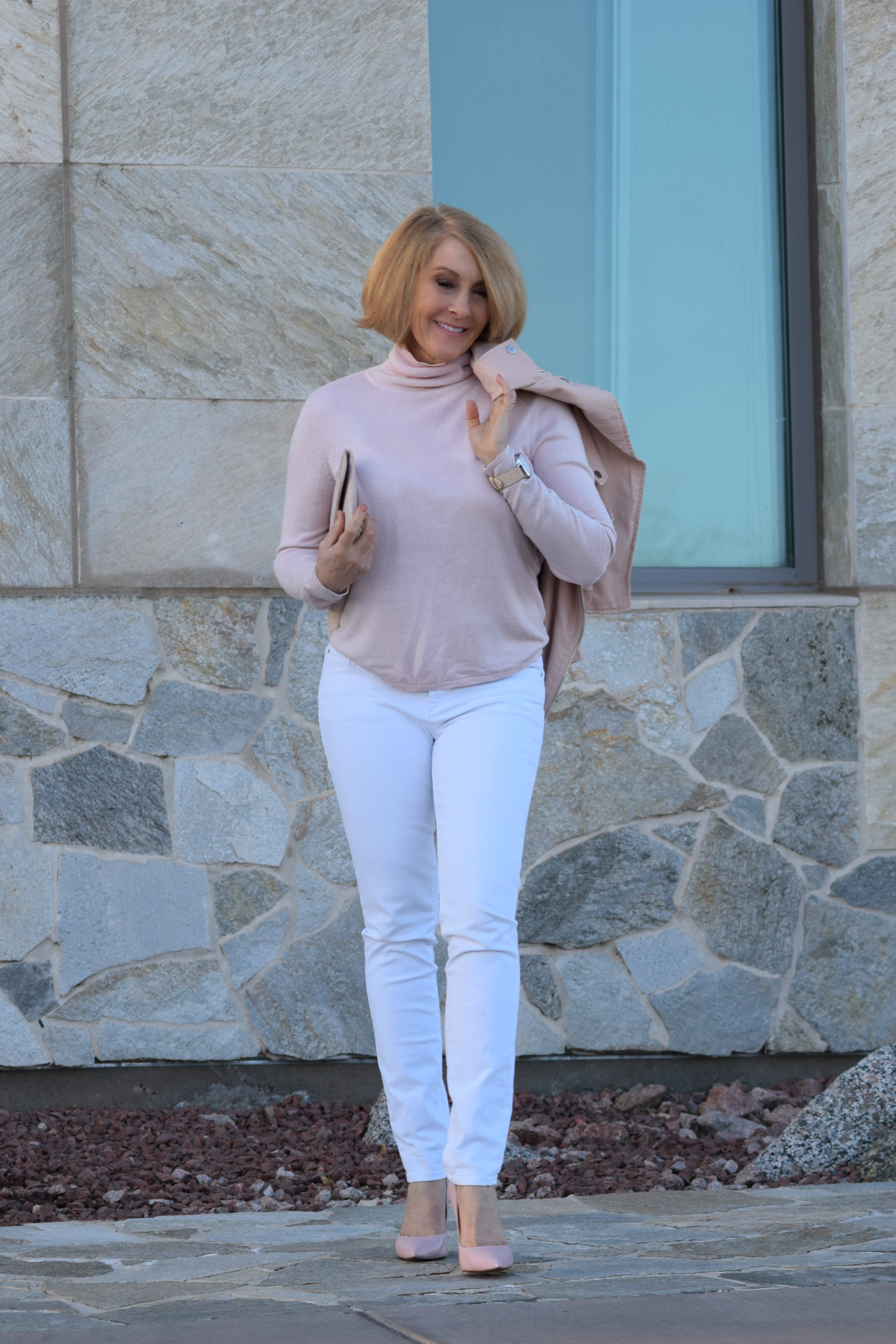 Moto Jacket • Similar here, here and here | Sweater • Calvin Klein | Jeans • Ann Taylor | Envelope Clutch • Missguided | Watch • The Horse | Shoes • Michael Kors | Lipstick • M·A·C Creme d'Nude
I don't shy away from a black moto jacket, but I know a lot of women who do.  Another option is this feminine take on the style, softening the look in this pretty pink.  I went with white jeans for the same reason – I wanted a casual, slightly edgy look, but I wanted it to be feminine.  I mean, right down to the pink heels.  🙂
Speaking of feminine, you may have seen a couple of my Instagram posts ( @helengreenwell ) regarding the upcoming campaign The Fierce 50.  Fifty women over the age of 50 are coming together on the 50th day of the year to celebrate, collaborate and let the world know we are still a force to be reckoned with. (Can you say "purchasing power'?)  We are so excited about the friendships we're creating and the momentum we're building we can hardly contain ourselves!  We're less than two weeks away!
We've hit that time of the year where my day job starts taking over more than my days.  It usually means I write less here.  It's a combination of a time crunch and a tired brain, and I'll do what I can to power through!  Please bear with me!
Thanks so much for reading!