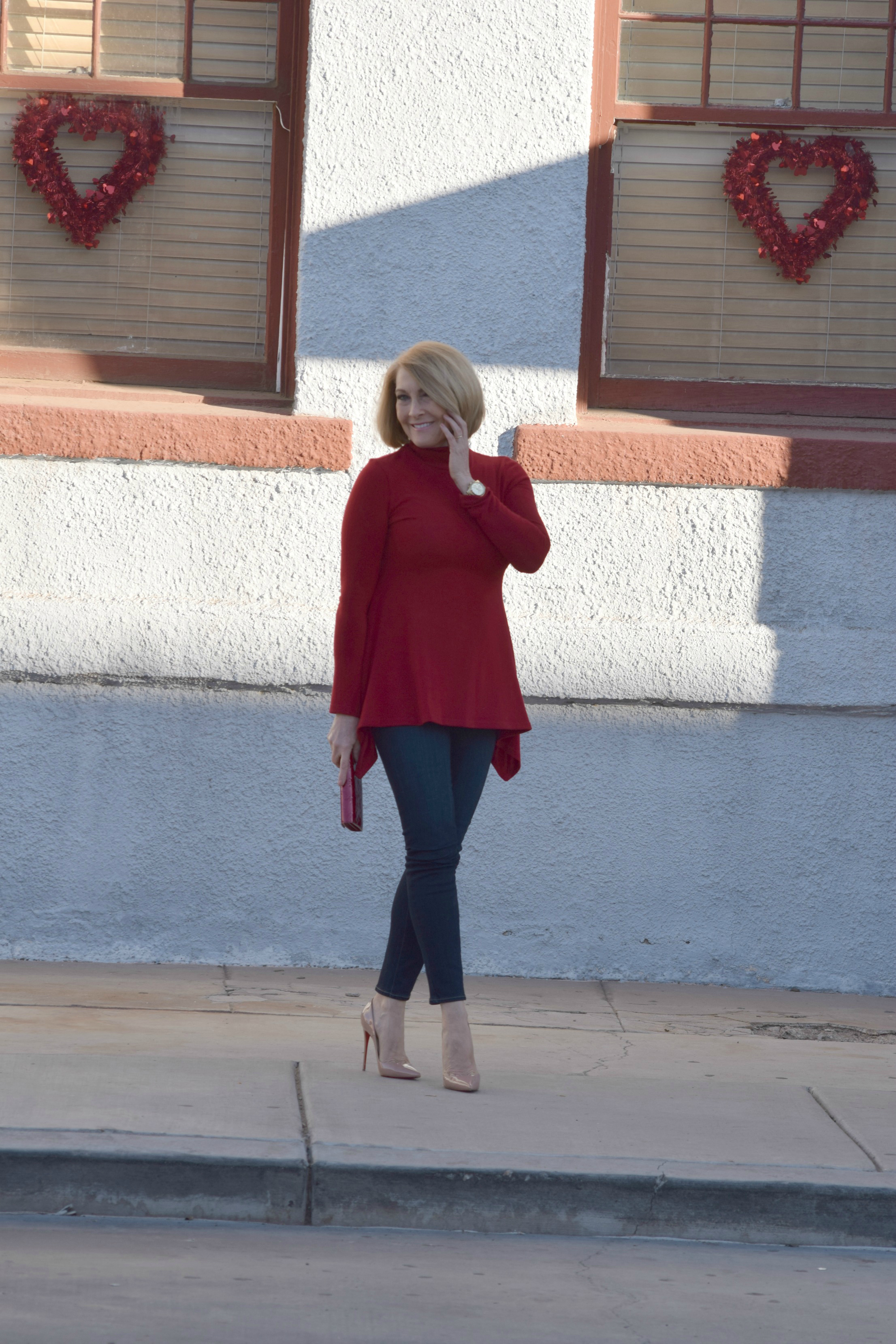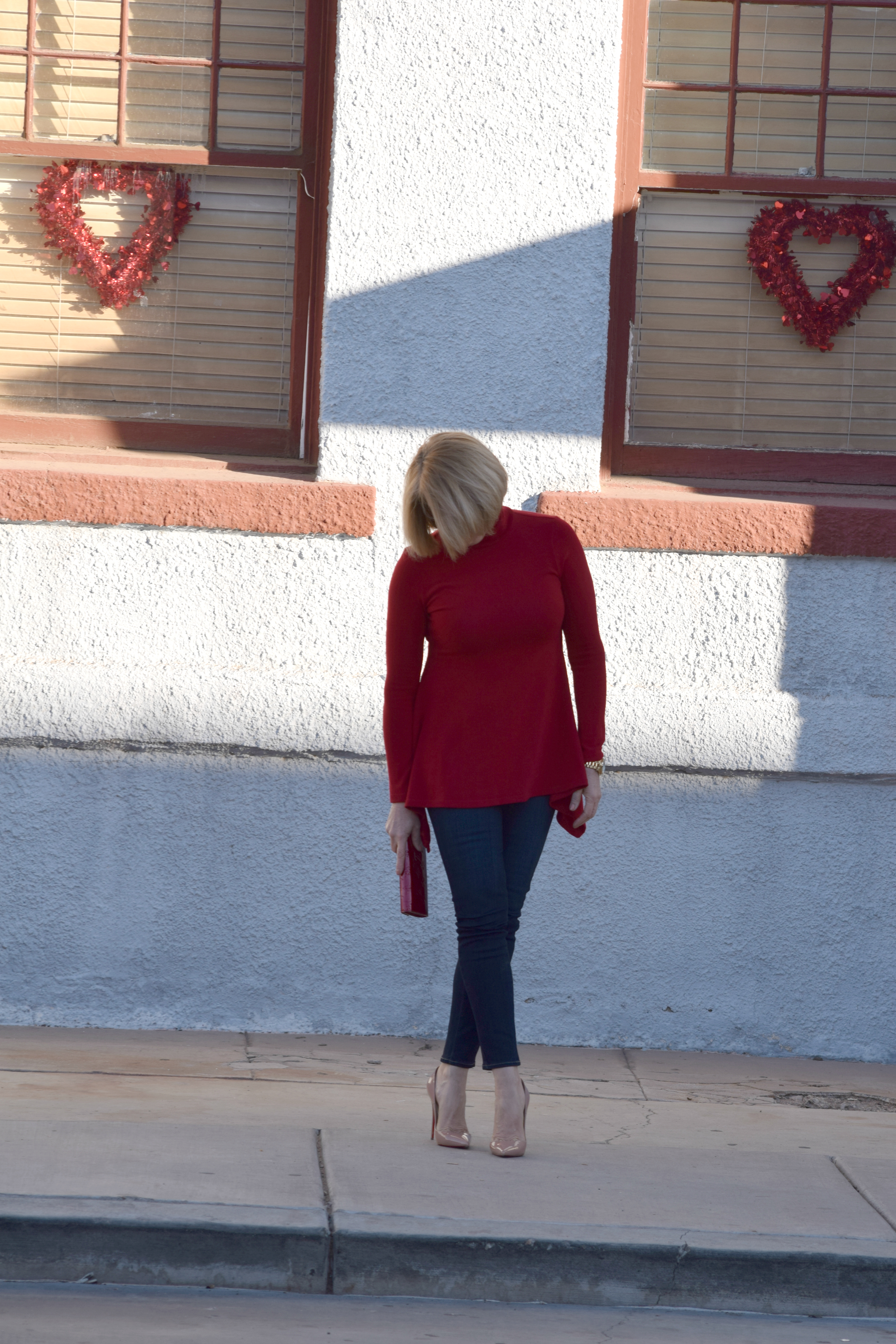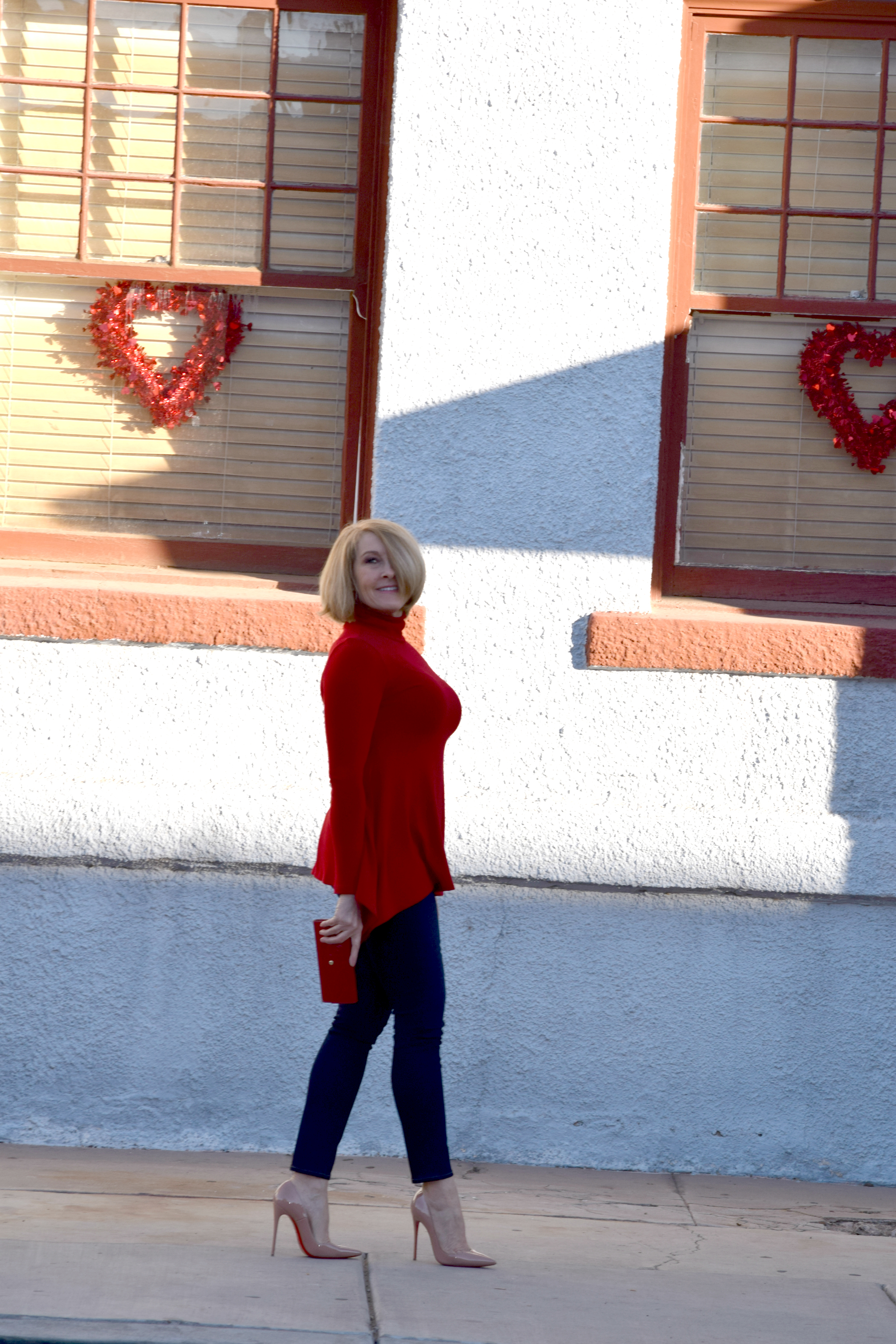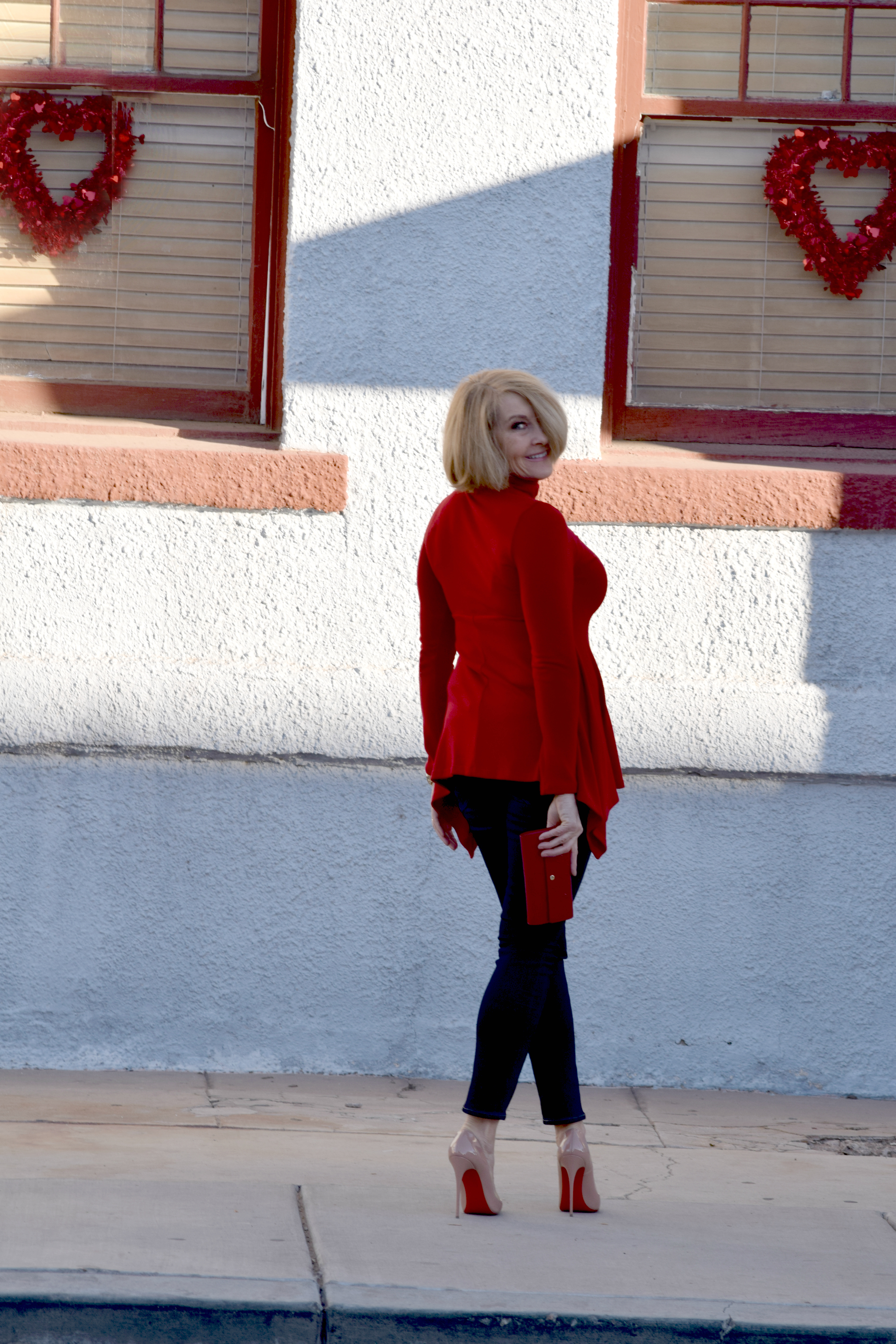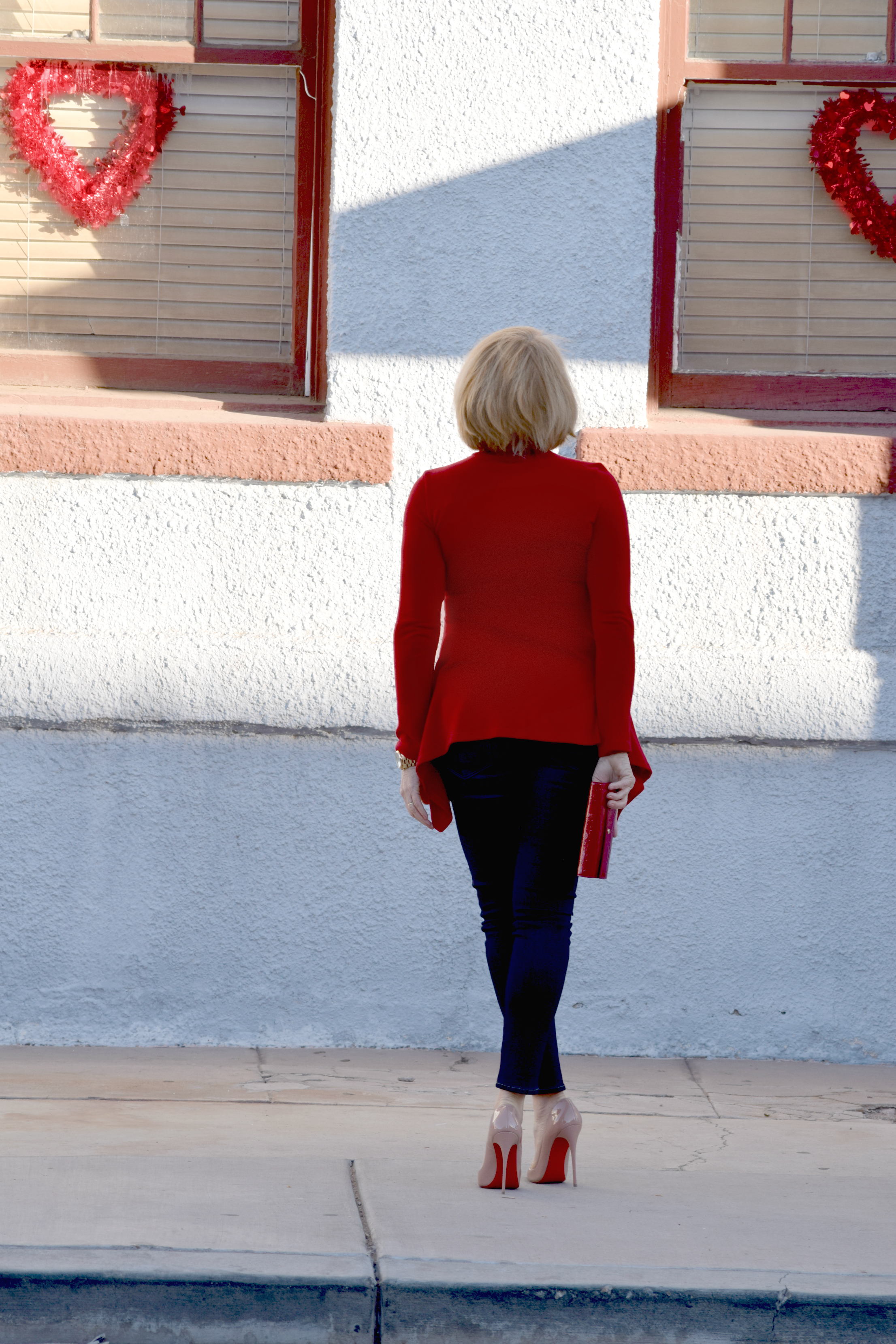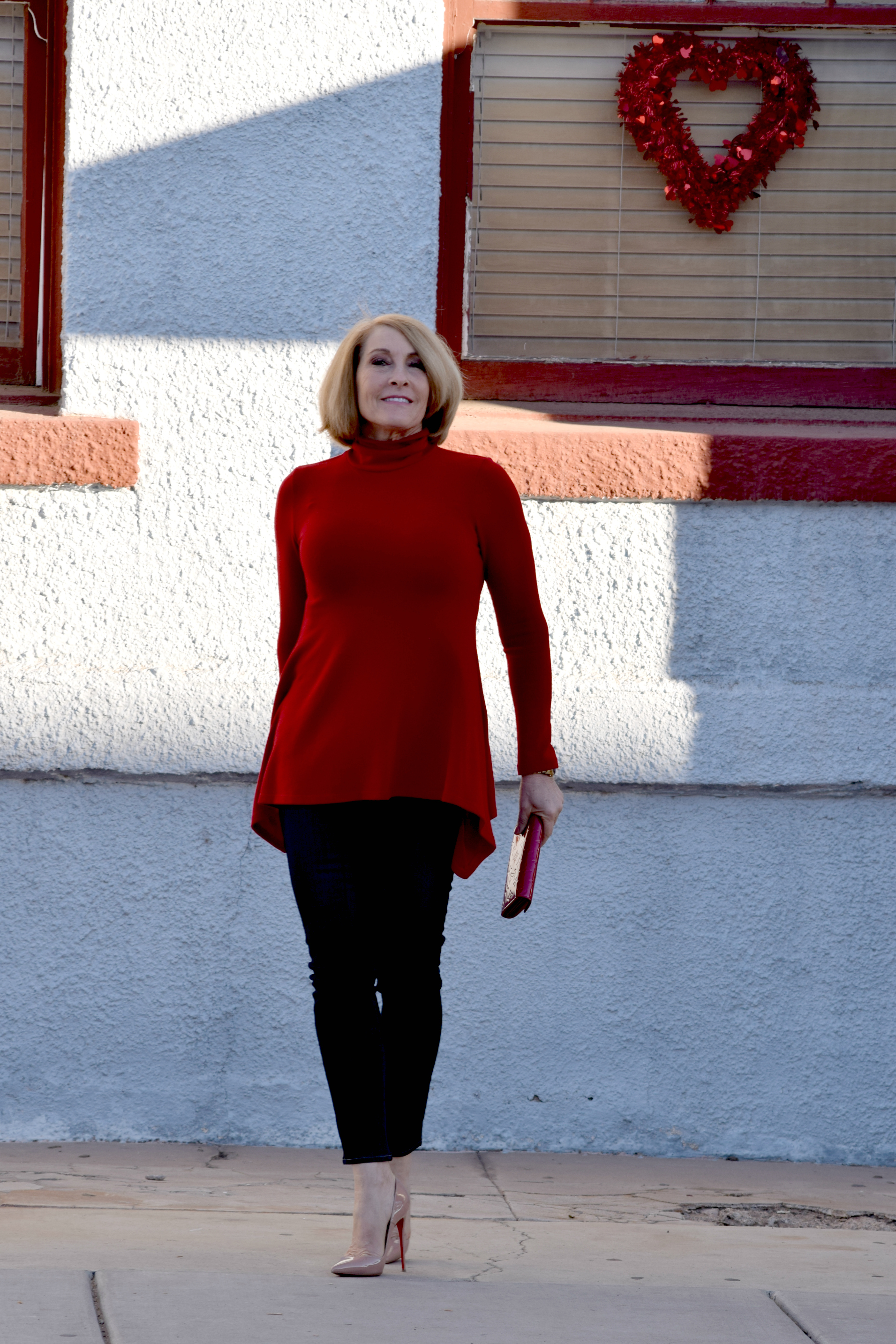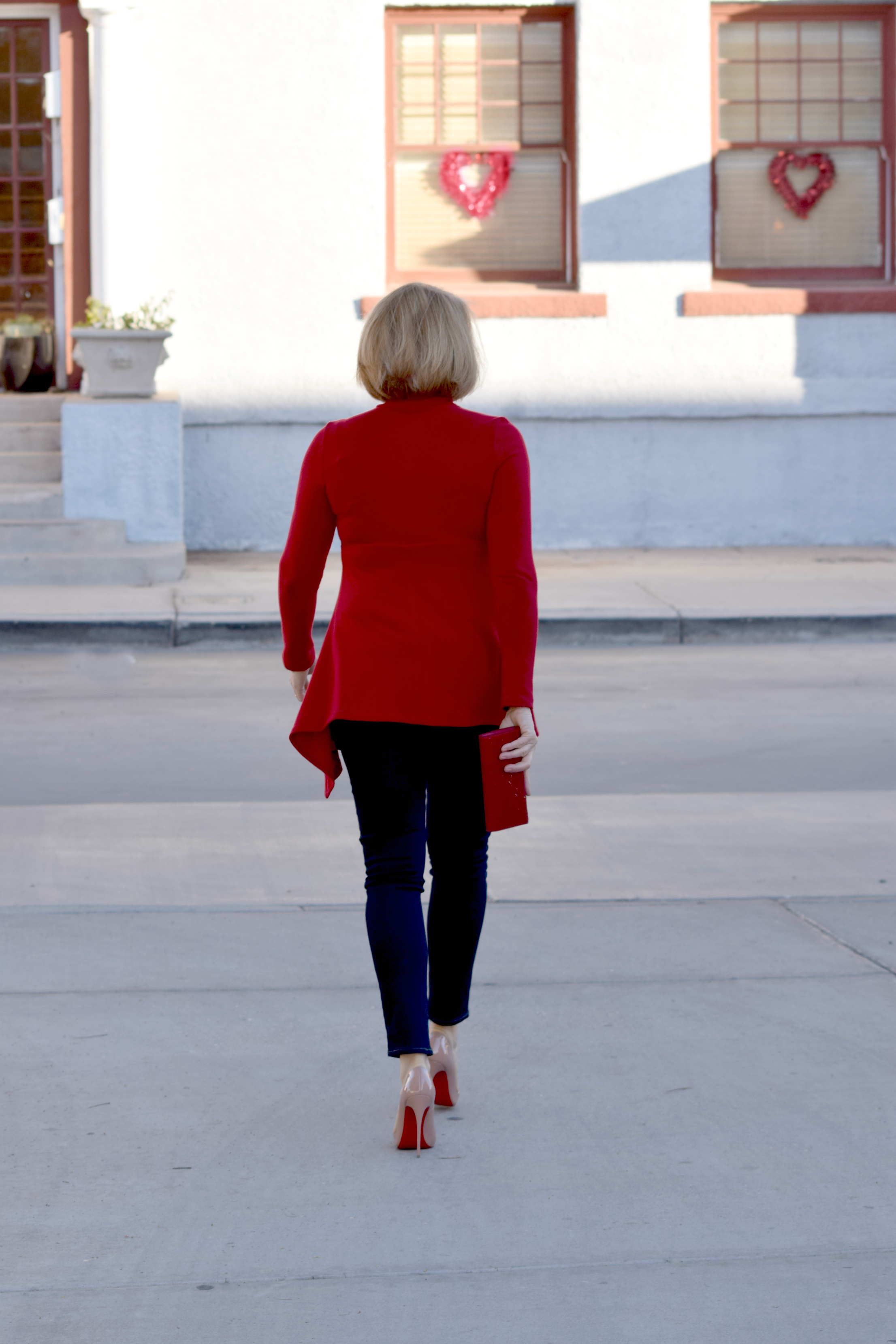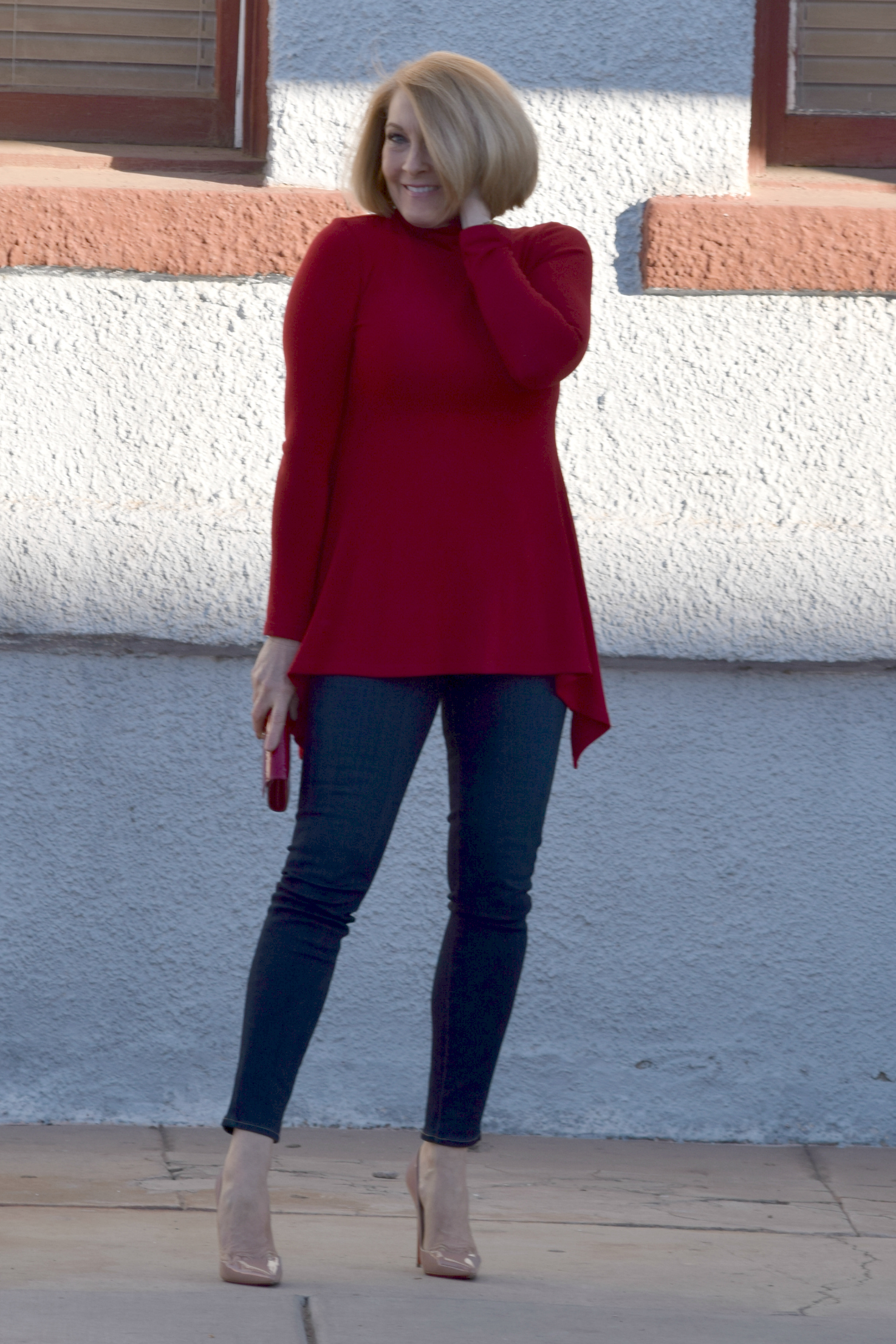 Peplum Sweater (sold out) • Similar here, here, here and several options below | Jeans • Paige, also here and here | Shoes • Christian Louboutin, also here, here, here and here (because you never know when your size will be sold out!) | Wallet • Louis Vuitton, reduced price from the RealReal here and here | Lip Pencil • M·A·C Subculture | Lipstick • M·A·C Creme d'Nude
I've been admiring many of the beautiful Valentine's Day dresses I've been seeing on blogs and Instagram this month.  Although it would be fun to get dressed up for a night on the town, that's just not me.  Or I should say that's just not Andy and me.  Andy is a casual guy.  If we decide to go out, and we may not, I'll wear something like this.  We don't really make a big deal over Valentine's Day.  Andy will tell you he doesn't need a designated day to show me he loves me.
I have to agree with him.  He's not a sentimental guy, but he shows me love in so many ways.  He's my blog photographer, which means he's up early with me checking out locations, patiently waiting for me to change clothes, taking a zillion photos.  I know there are so many other things he would love to do on a weekend morning.  He loves me, so he'll do that.  He works in an area where he can't buy lunch, so I make him a couple of meals every day to take to work.  After 30+ years together, little things still mean a lot.  They'll continue to mean a lot over the next 30+.
Our relationship isn't perfect, but I haven't seen a perfect one yet.  The key, I think, is to continue honoring each other, showing not just love but kindness and respect.  I may be controversial, but I believe love is a choice, not a feeling.  You choose to love your spouse.  It's simple, but it isn't always easy.  It takes effort, but most things worth having do.  It starts by making each day as special as Valentine's Day.
Thanks for reading!