A kinder, gentler moto is this pretty offering from Dillard's. If you find yourself in the position of wanting to try a moto jacket but not desiring that edgy look, this piece may be the answer.  It has all the elements of the classic moto: black leather, heavy zippers, metal studs.  Funny though, that it's the floral embroidery that makes the statement with this jacket.
I'm showing the jacket with jeans, but it would be equally at home paired with a dress or long skirt.  Given those possibilities, you may find yourself reaching for it over and over again.  If you're thinking a moto jacket isn't suitable for those of us in midlife. . .oops! ( I wear one all the time!)  Maybe you'll find the embellishment will change your mind.
On a different topic, let me share this week's workouts.  I went all in with Kayla Itsines' Bikini Body Guide this week:
Monday – LISS workout (Low Intensity Steady State).  In my case, a 35-minute workout on my Bowflex Max Trainer at a pace that kept my heart rate in the mid-150s.
Tuesday – BBG "Week 3" leg workout, which included lunges, jumping lunges, bench step-ups and walking lunges.
Wednesday – HIIT workout (High Intensity Interval Training).  I was back on the Max Trainer, alternating 30-second sets of a very fast pace and rest.  My "rest" was simply a slower pace which kept me moving while I caught my breath.  This workout takes only 15 minutes, but it's a butt-kicker!
Thursday – BBG "Week 3" arms and abs.  To be honest, I modified more than half the push-ups but I'm still feeling it today.  You can modify and still get a great workout!
Friday – today I'll do another LIIS workout, either on the Max Trainer or a walk through the neighborhood.
Saturday – BBG "Week 3" full body workout
Sunday – rest!
I'm eating according to The F-Factor Diet, but there have been several detours through the process.  Whatever event takes you off your healthy-eating schedule, it doesn't mean you need to give up.  Recognize life happens and you'll find yourself faced with food temptations.  Give in, don't give in – it's up to you – but it doesn't mean you have to give up.  In fact, it's important to double down after a derailment to get yourself back on track.  You'll rid yourself of the guilt of an unscheduled food choice while continuing to work toward your goal.
How do you keep yourself on track?  Have a great weekend!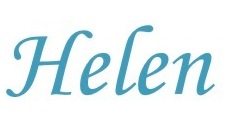 Dillard's Embroidered Jacket, similar Bagatelle, Free People, BLANKNYC, BB Dakota, City Chic, and Sugar Lips   |  Nordstrom Sweater, similar by Eileen Fisher   |  Paige Jeans, similar styles in more size options here, here and here  |  Rebecca Minkoff bag (also here, similar here  |  Madden Girl heels, similar in more sizes here  |  MAC Lipstick – Dark Side