Rumor has it I've been working through a mental toughness challenge. 🙂 I finished 75Hard on Friday and celebrated with a slow roll through Temecula. First stop: Somewhere with a flute of bubbly!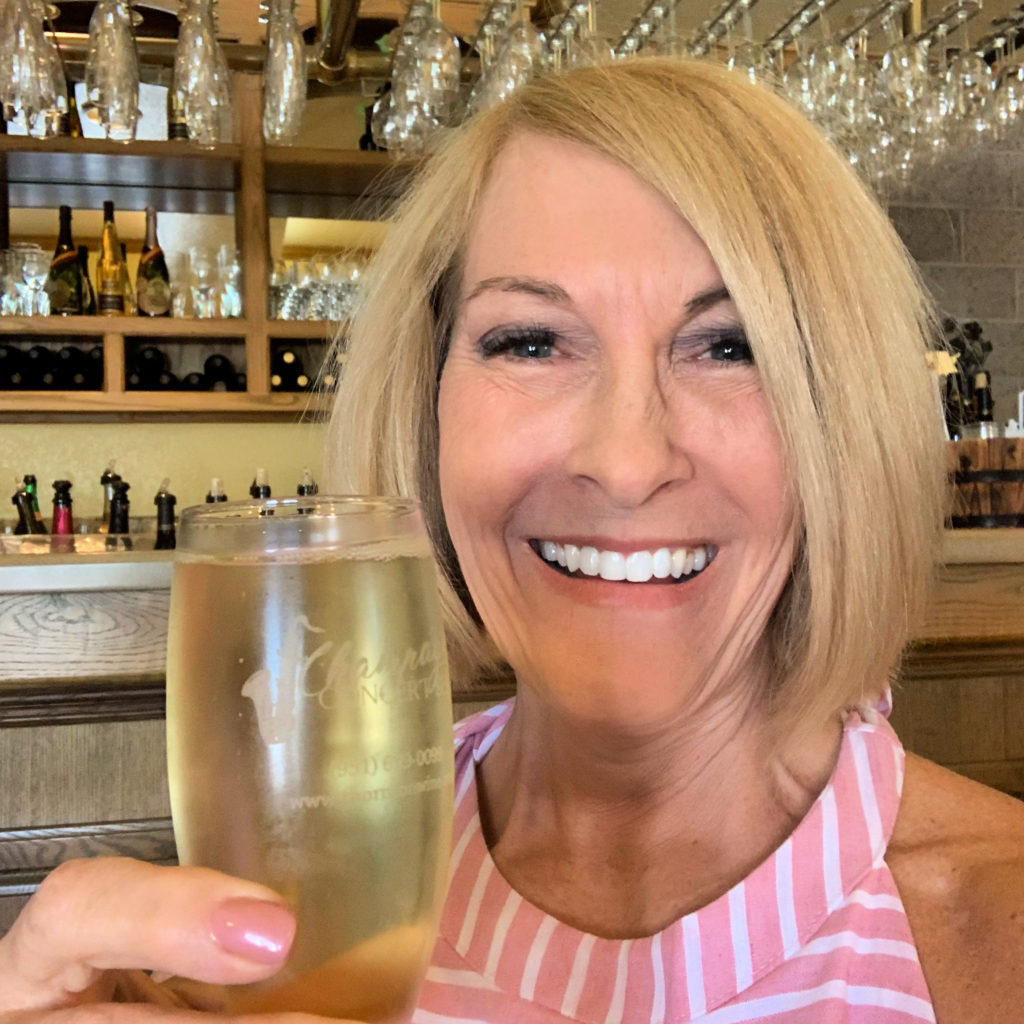 I'll be really honest about this whole challenge: I didn't think it would be that impactful. Difficult? Yes. Potentially life-changing? I had my doubts.
Food I enjoyed would be off the menu. Wine would be a memory for two and-a-half months. But I was already doing a lot of outdoor workouts so that part wouldn't be a stretch. Two workouts a day was inconvenient but do-able. The reading was something I should have been doing all along. Years ago I dropped that good habit from my daily routine, to my detriment.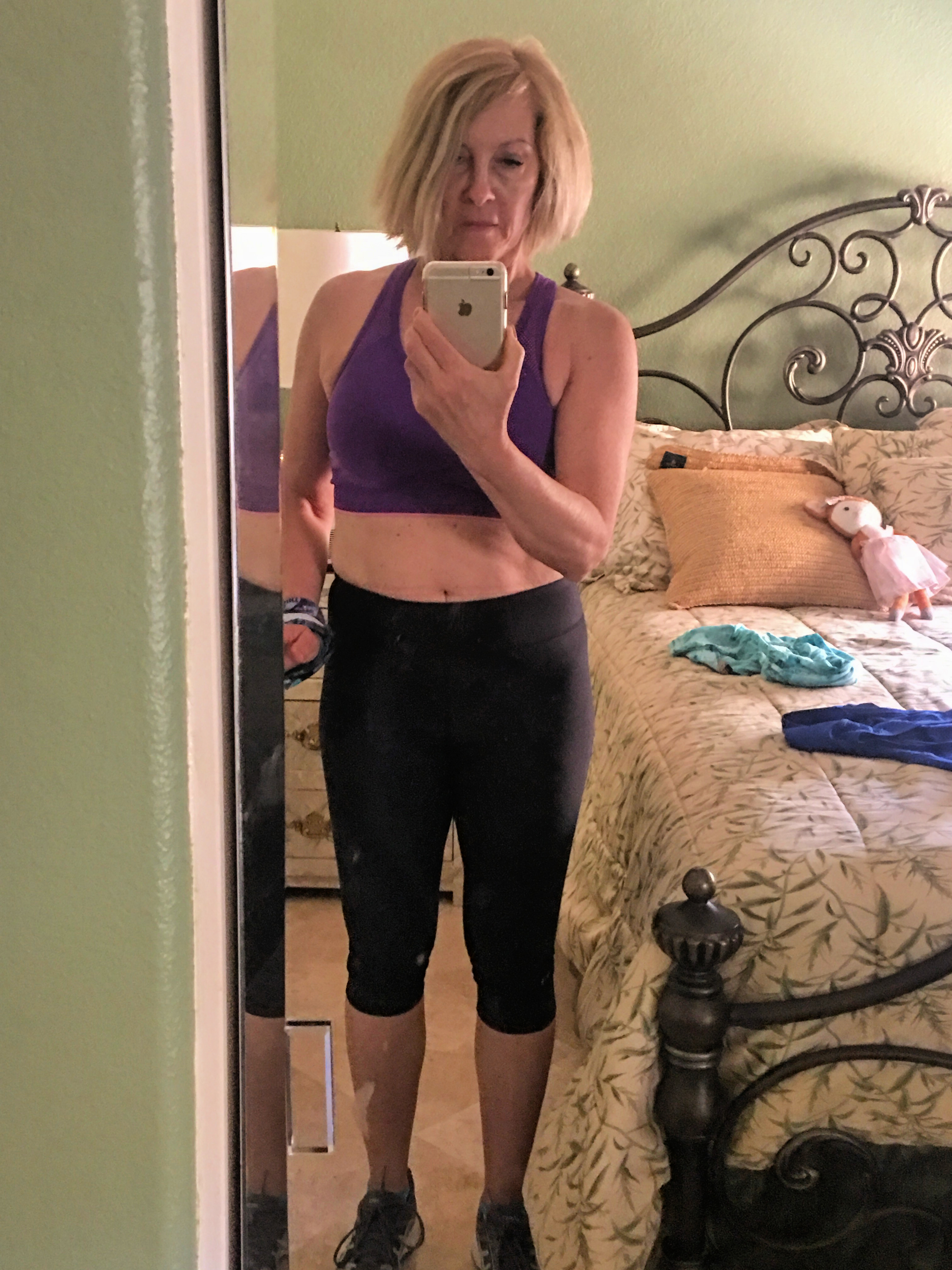 As simple as the steps are, they really are challenging. A strict diet with no alcohol and no cheat meals; a gallon of water; 2 workouts of at least 45 minutes each day; one of which must be outdoors; reading ten pages of a business or self-improvement book daily and taking a daily selfie. Obviously the first day you're gung ho so it's easy. The next few days are a bit tough if you're a sugar lover. The cravings were definitely there, providing an opportunity for me to work on mastering a weakness. You like how I turned that around? 🙂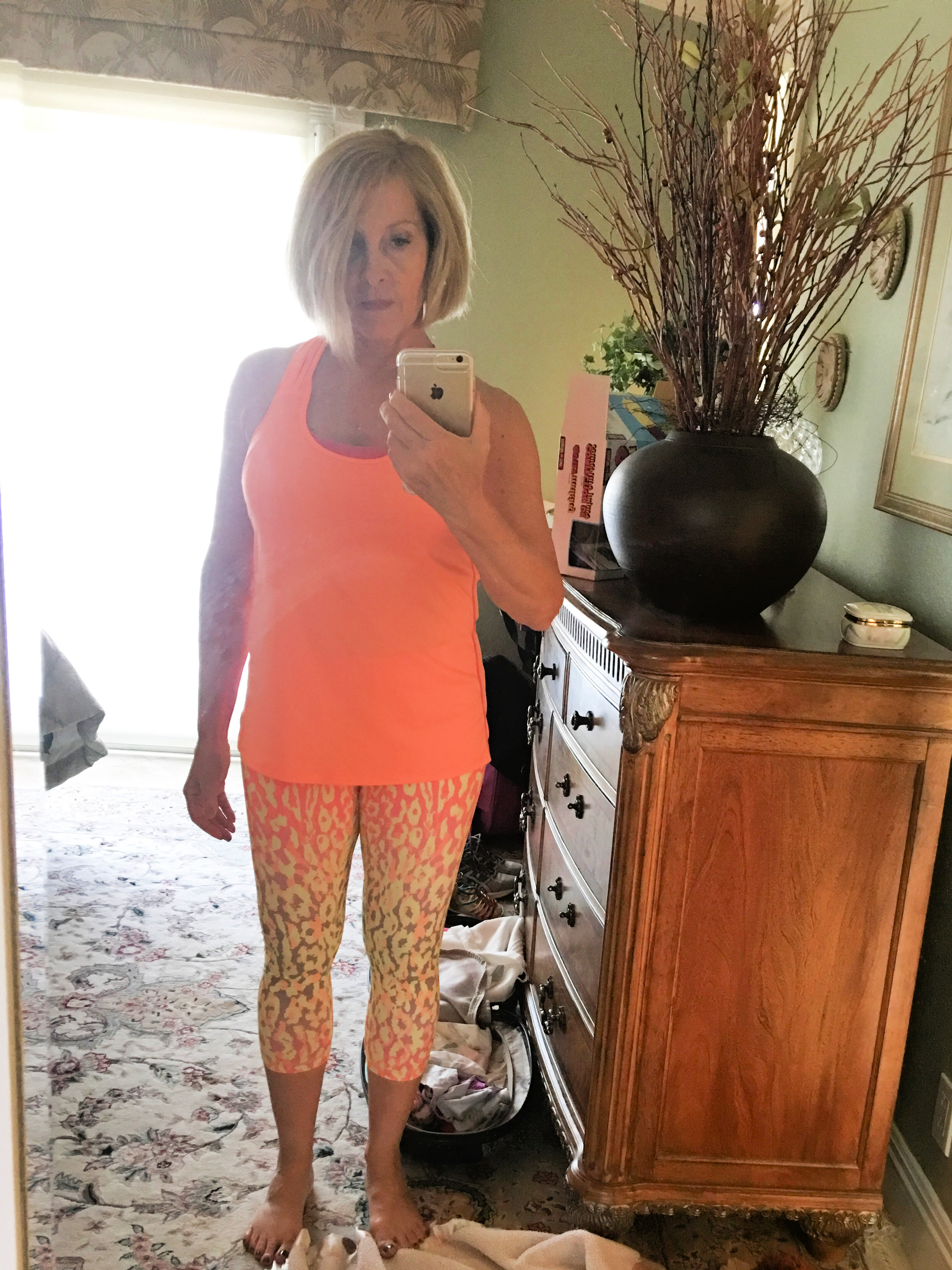 I think I previously shared how poor planning kicked my rear several times. Yes, I had a couple of 2AM outdoor workouts because we'd been traveling and that was when I could do it. I couldn't always schedule my day to avoid that, but I actively worked to find ways to scedule well when possible!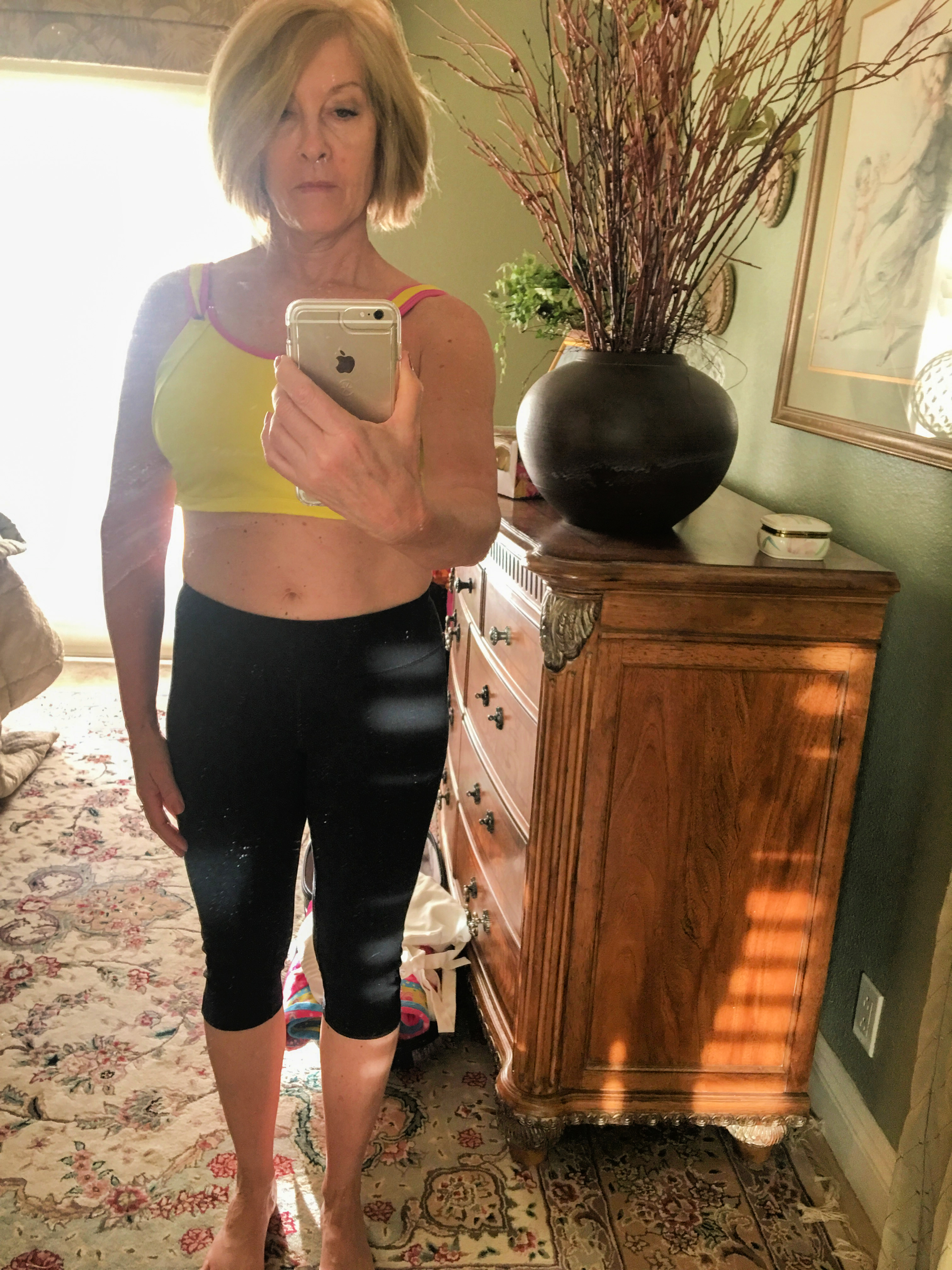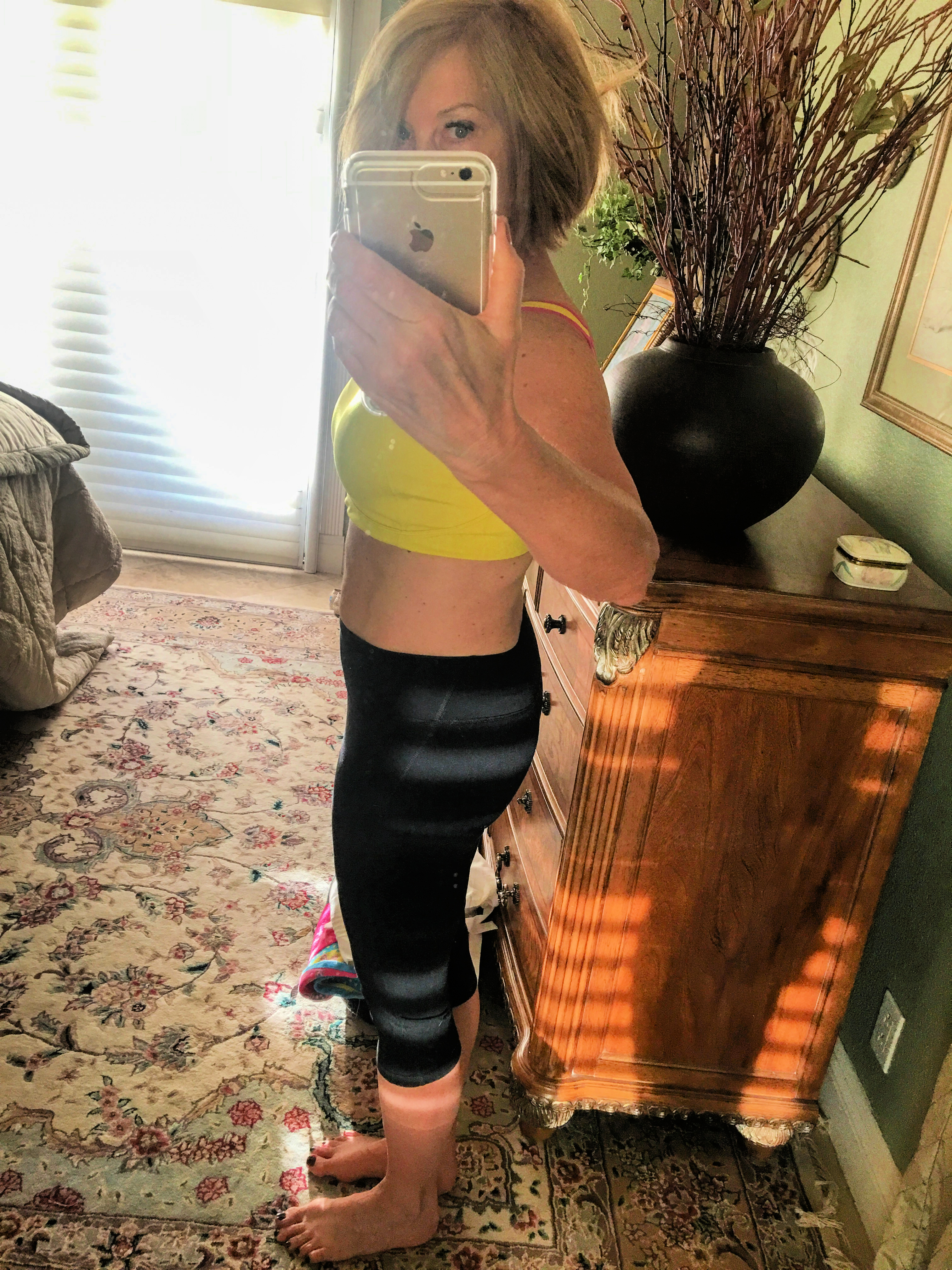 There was a time when I opened the fridge a 9PM to see a half gallon of water with my name on it. Ugh. I found starting early was the best way to prevent that. The first thing I did every morning when I walked into the kitchen was to drink a glass of water. I tried to get in another one before my mroning workout, then of course at least one during exercise. It seemed as though the other glasses took care of themselves if I started off with that routine.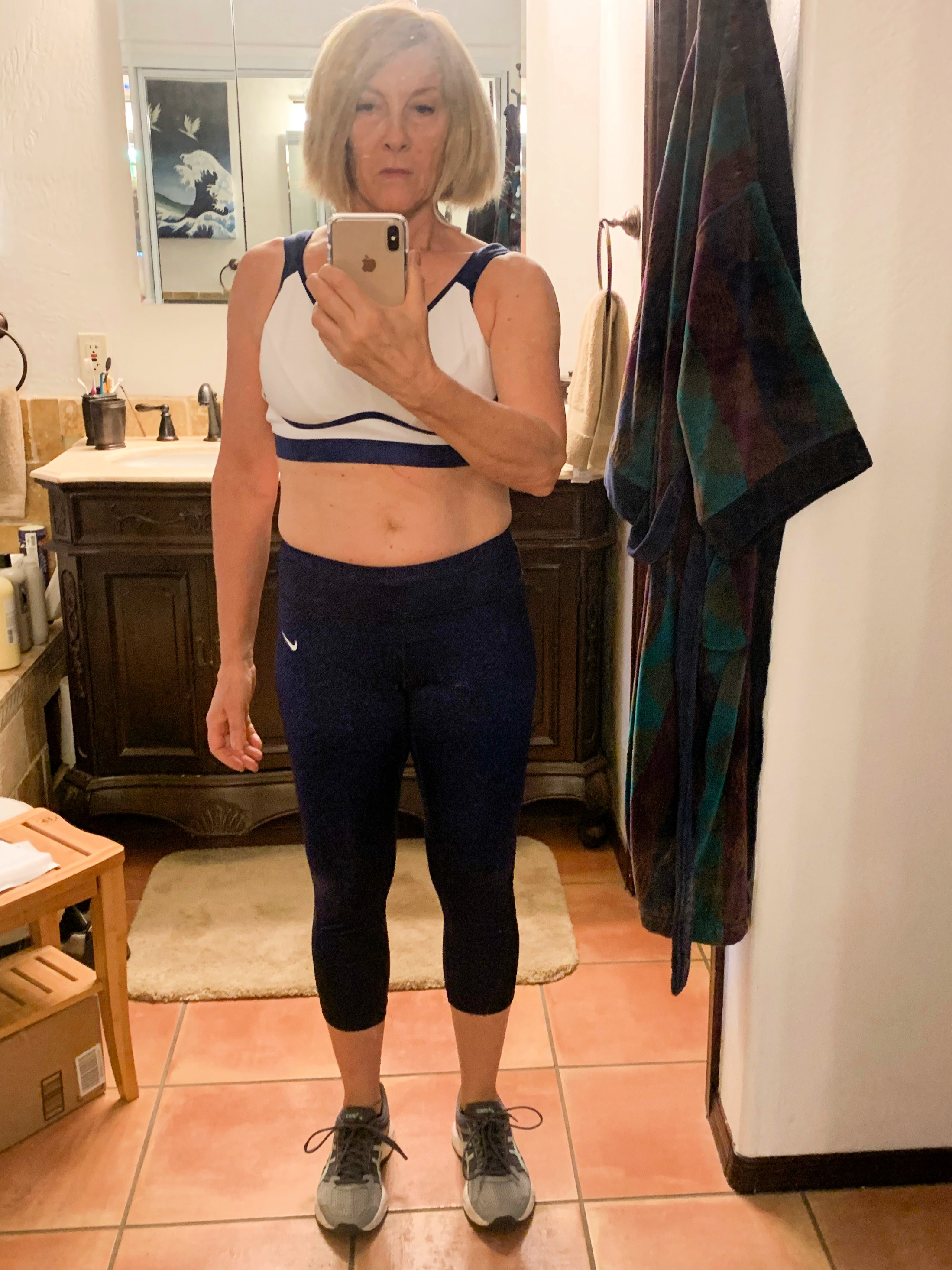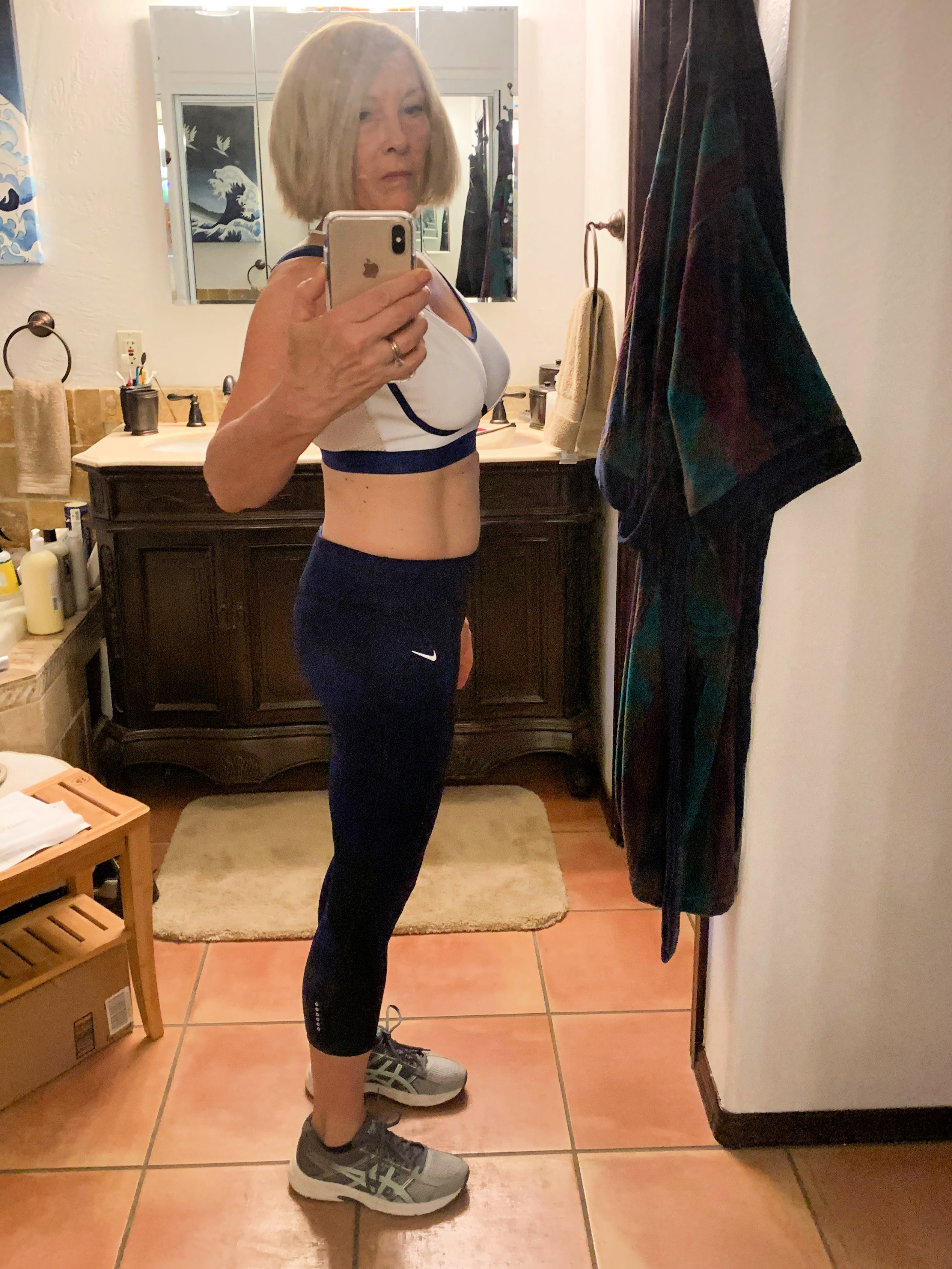 About Day 52 I woke up from a deep sleep in a panic. I was sure I'd eaten a pepperminth Lifesaver. So random since I can' remember the last time I had one, but the dream was so vivid. I was talking with a friend and absent-mindedly reached into a dish, popped the candy in my mouth and started chewing. It took a few minutes to realize it was only a dream. Thank goodness I hadn't derailed so may weeks of hard work for one stupid piece of candy!
And then, with 5 days left, I had another one of those "nightmares." I was so sure I'd eaten a rolled taco (taquito for you non-Arizonans) that I tried to gag myself to get rid of it. Again, I woke up and realized everything was fine. Weird the dreams I was having!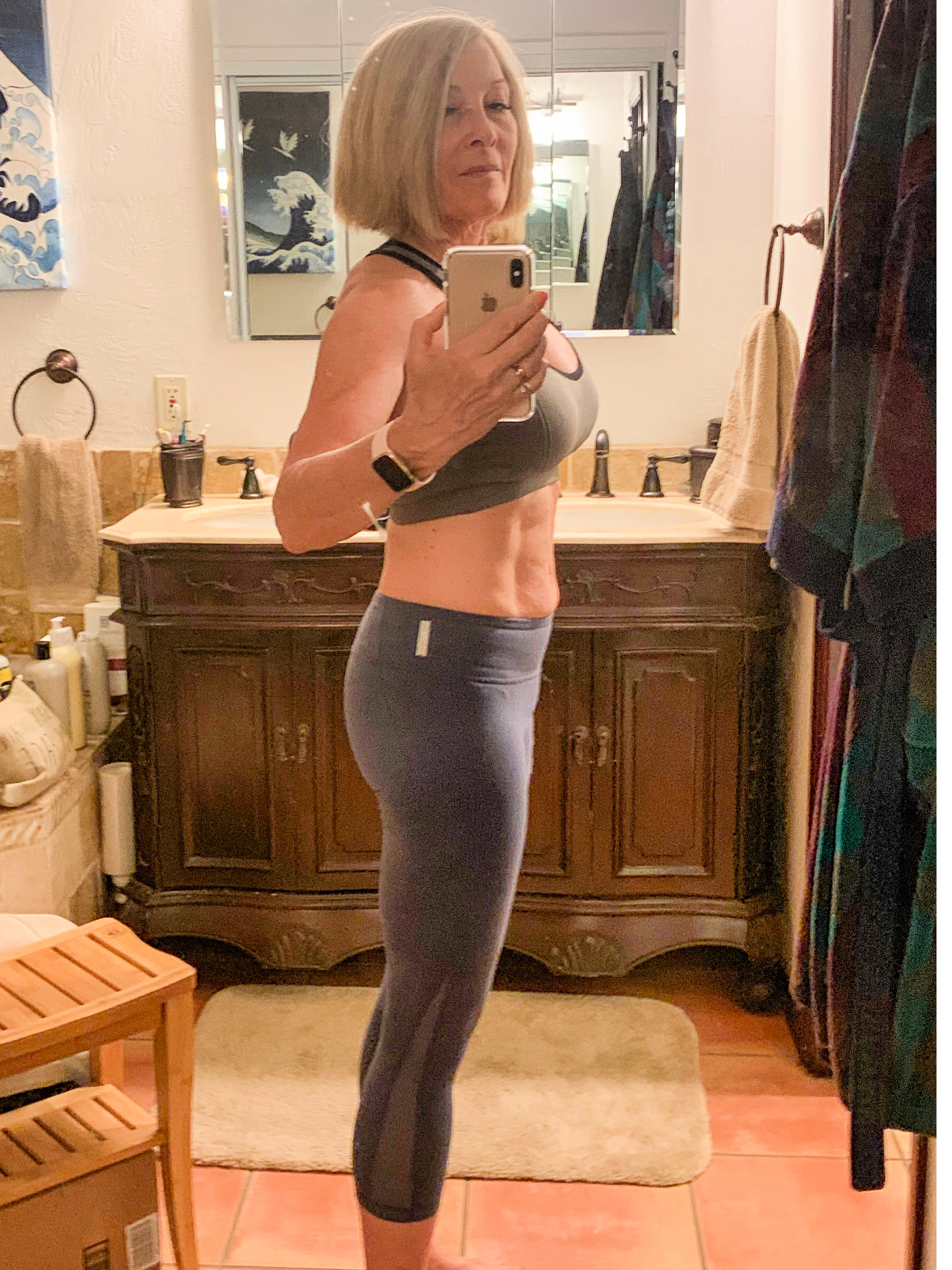 About Day 60 things got rough. I was just kind of over it. Ready for the second workout? No. Not at all. Not even vaguely interested. But I did it anyway. That's part of the mental challenge. The last two weeks were a lot like that. By the last two days I kept thinking: I'm basically finished. I should go ahead and have that glass of wine. The tough part of my brain gave me a kick and told me to finish strong. I'm so glad I did!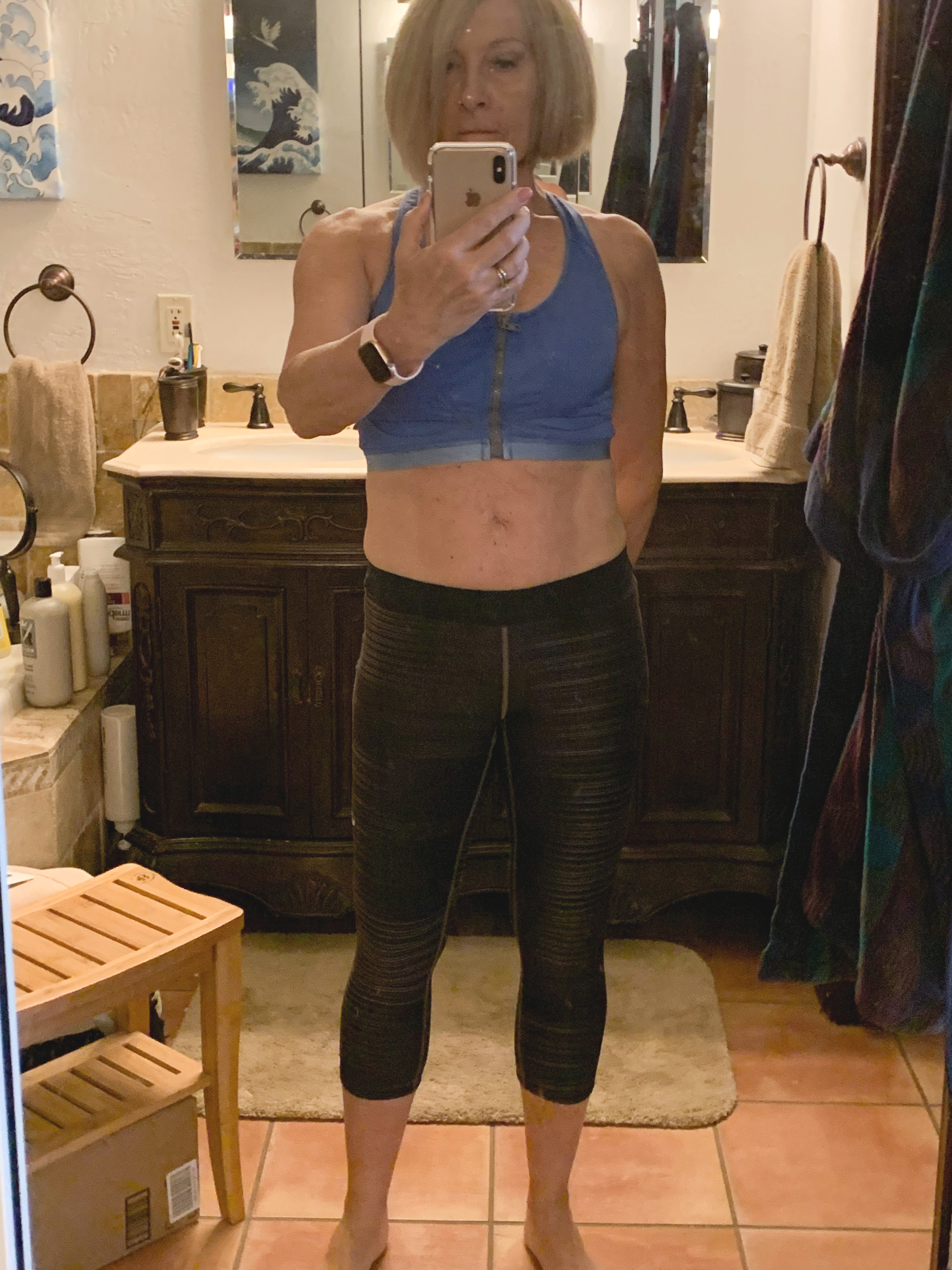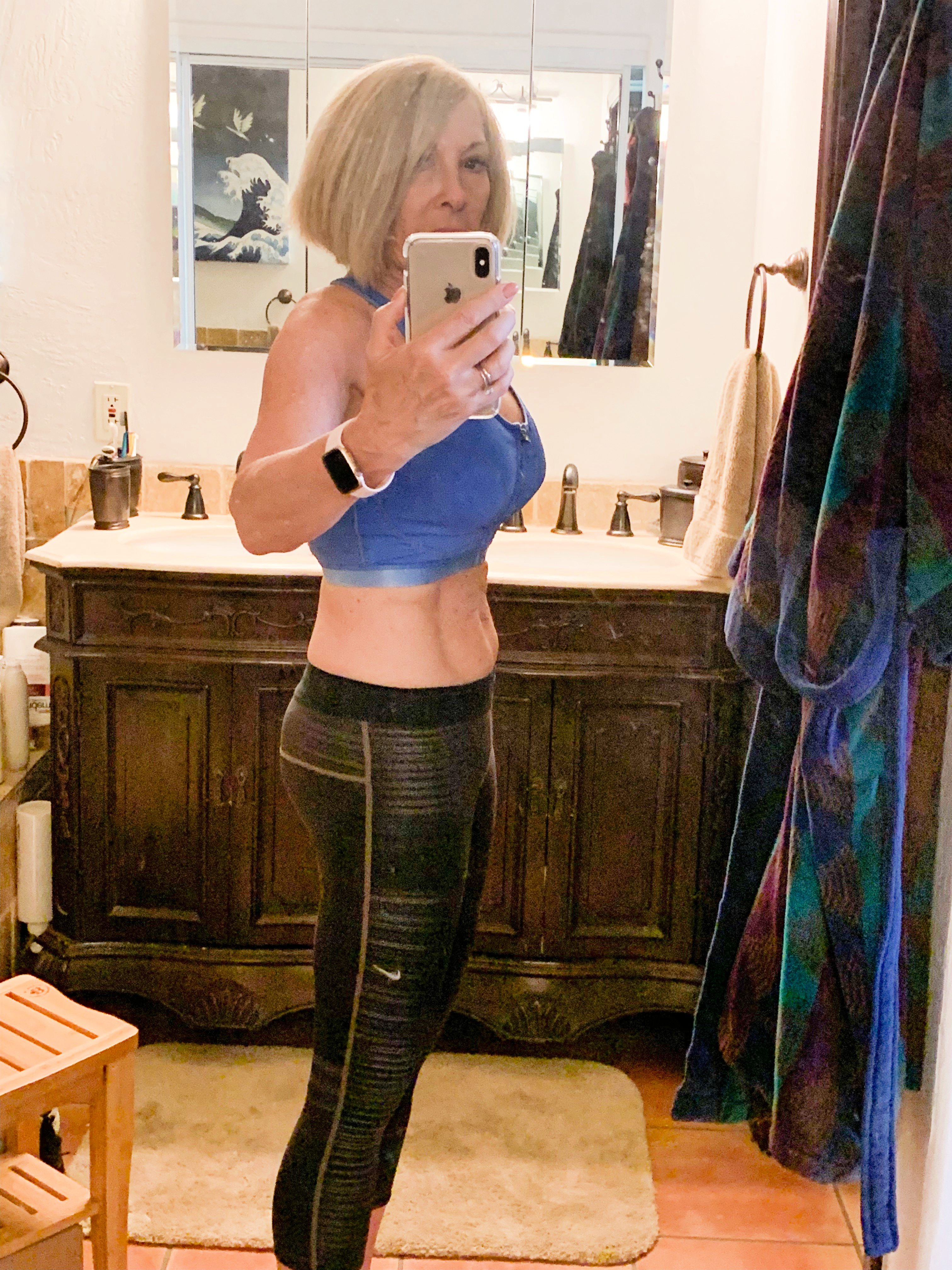 To help keep the momentum going I listened to business and motivational podcasts instead of turning on the TV. The changes I was seeing in the mirror helped a lot as well, enough so that I'll soon be moving on to Phase 1, the next step in the program. I'm hoping to see more physical changes as well as improvements in the way I approach all aspects of my life. I'm feeling driven to accomplish so much more in my life.
There's more to the challenge than 75 days. After completing that round, there are Phases 1, 2 and 3. Each one builds on the prior and adds a new challenge, but the phases are shorter – 30 days each, I believe. Phase 1 includes adding a 5-minute daily cold shower to the mix – a virtual impossibility in the southwest. The coldest water coming out of showerfs around here is in the high 80s. I may try an ice wrap around my neck. We'll see what happens.
But there you have it. I'm happy to report I succeeded, and I hope you're incentivized to try something new and challenging. And I hope you blow the doors off of it!