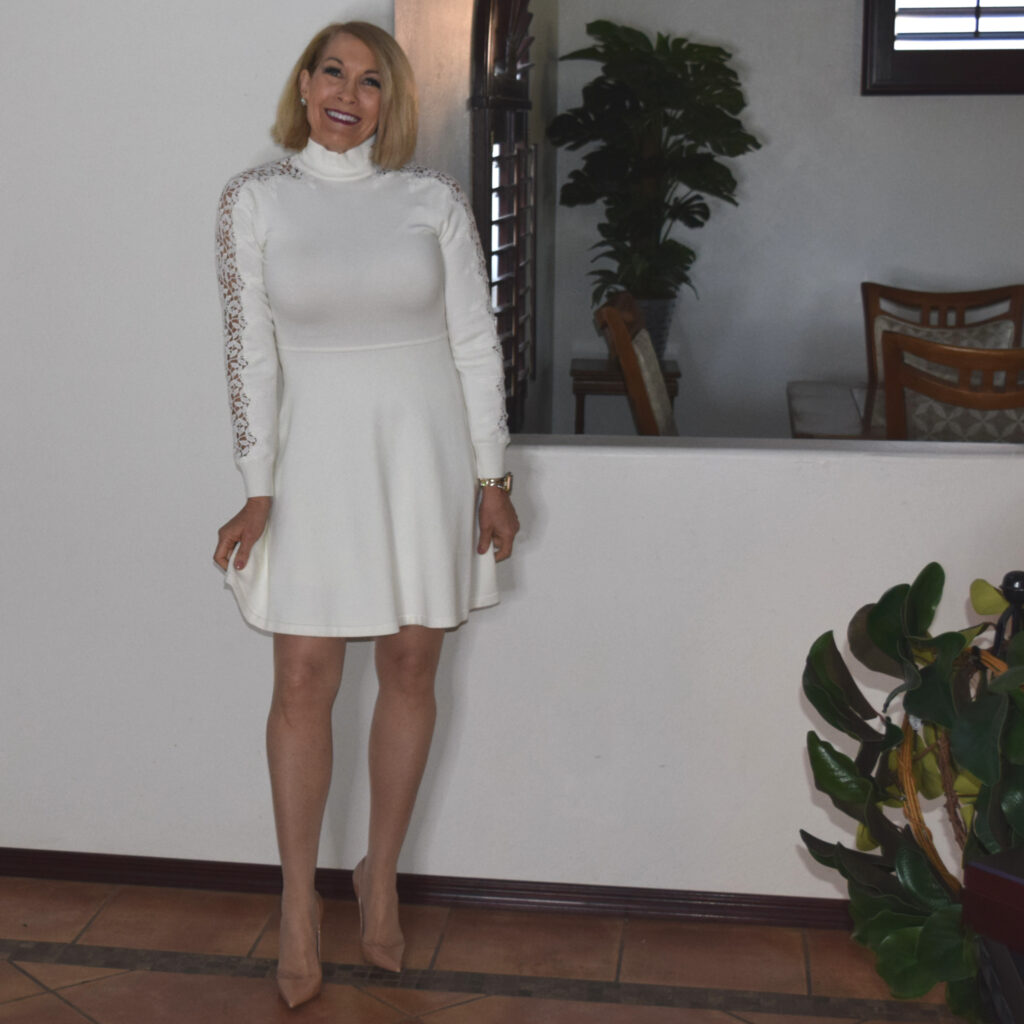 Which do you prefer in winter – bright white or cream (aka winter white)? I love the creamy look of winter white, but I'm not sure why it's a thing. I mean,, snow is bright white, isn't it? So doesn't it stand to reason bright white would be a natural winter color? And yet somehow winter white seems more appropos.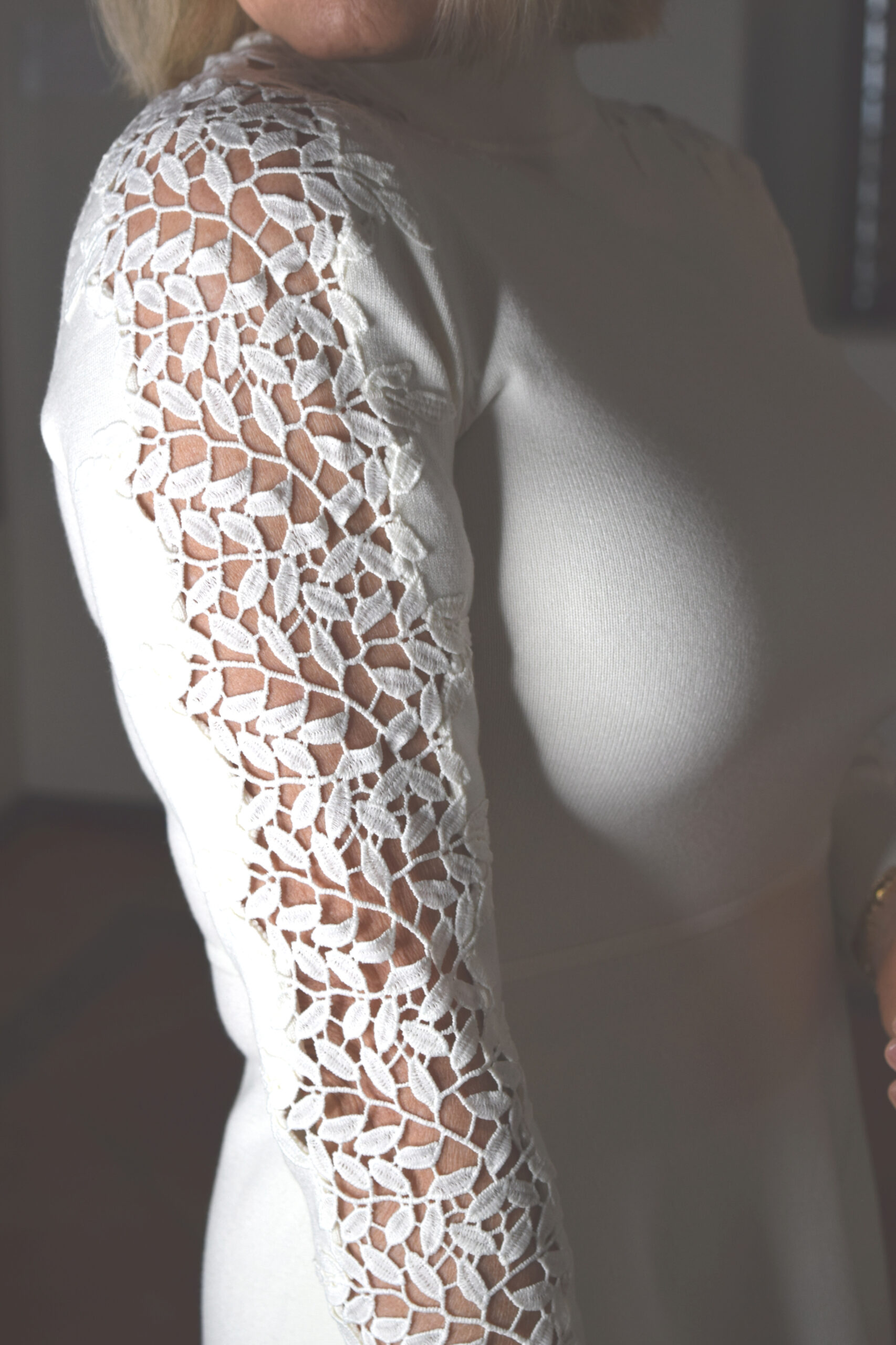 Of course, with pretty details like these, who's going to worry about a small technicality like a color shade? I found this one at Dillard's, but couldn't find it online. I've linked the same dress below through Nordstrom.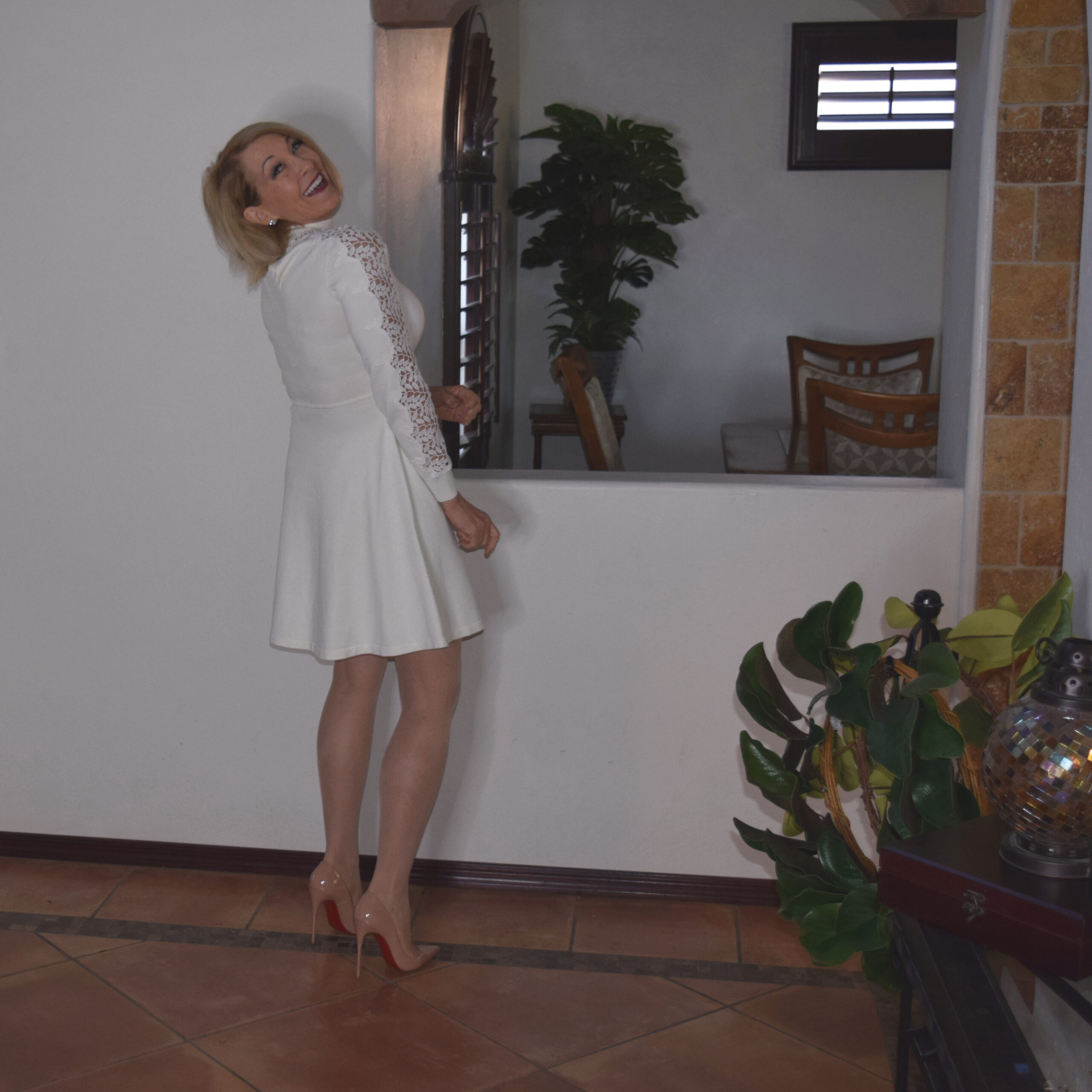 On a personal note, I feel as though I've been pulled in several directions lately. Photo shoots and blog posts have slipped down the list of priorities as I've been trying to find balance (again). I've decided if life were always perfectly balanced it would be pretty boring. Maybe that's why things being a bit askew doesn't bother me much. It's just a sign of exploring new ideas and reaching for new things.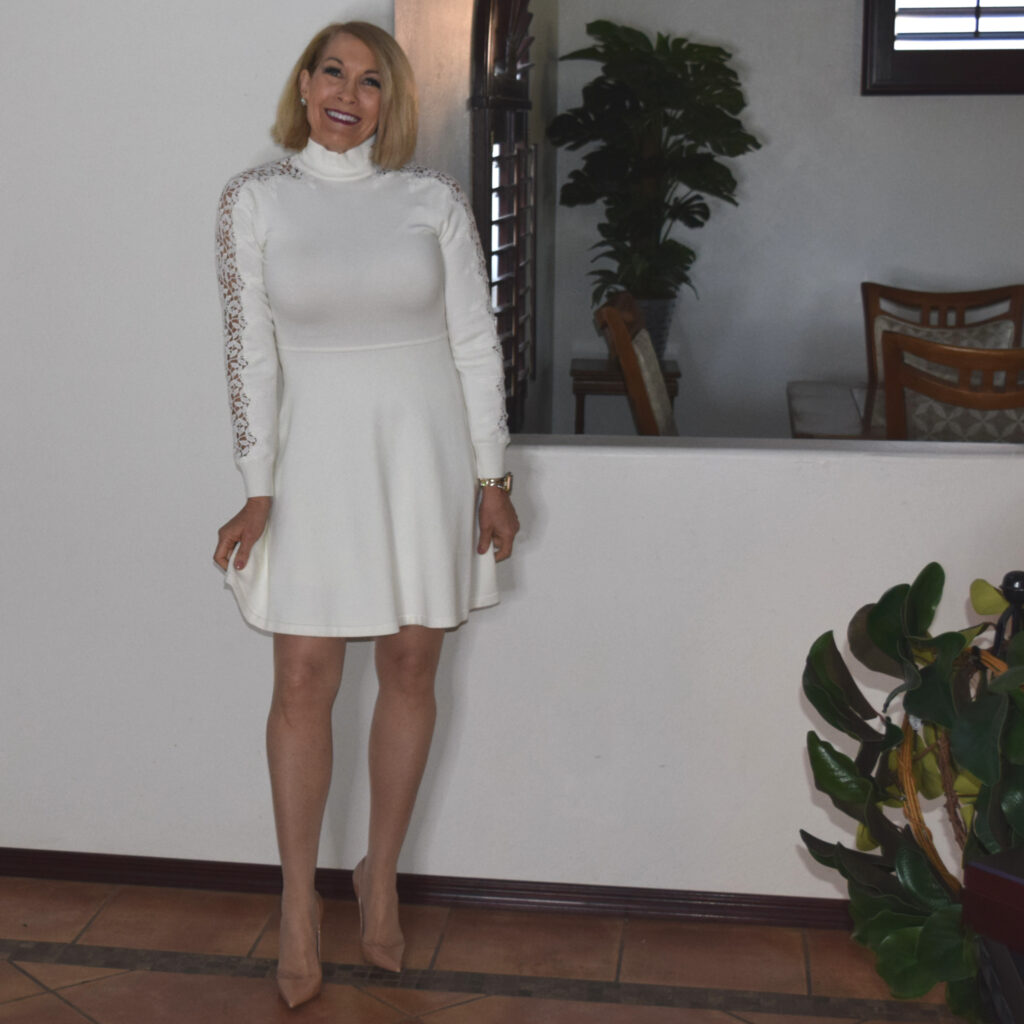 I hope you're exploring new ideas in this new year. Each new year is like a fresh page to write something different. But honestly, each new day is like that. We can choose to start fresh or try something new at any time. I'd love to hear what you've been doing!
Happy Monday!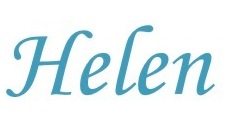 Eliza J Dress | Louboutin Pumps